PawSox to Relive Greatest Games in Team History
Ten-Part Audio Documentary Series to Premiere as Podcast on Monday, May 11
Ten-Part Audio Documentary Series to Premiere as Podcast on Monday, May 11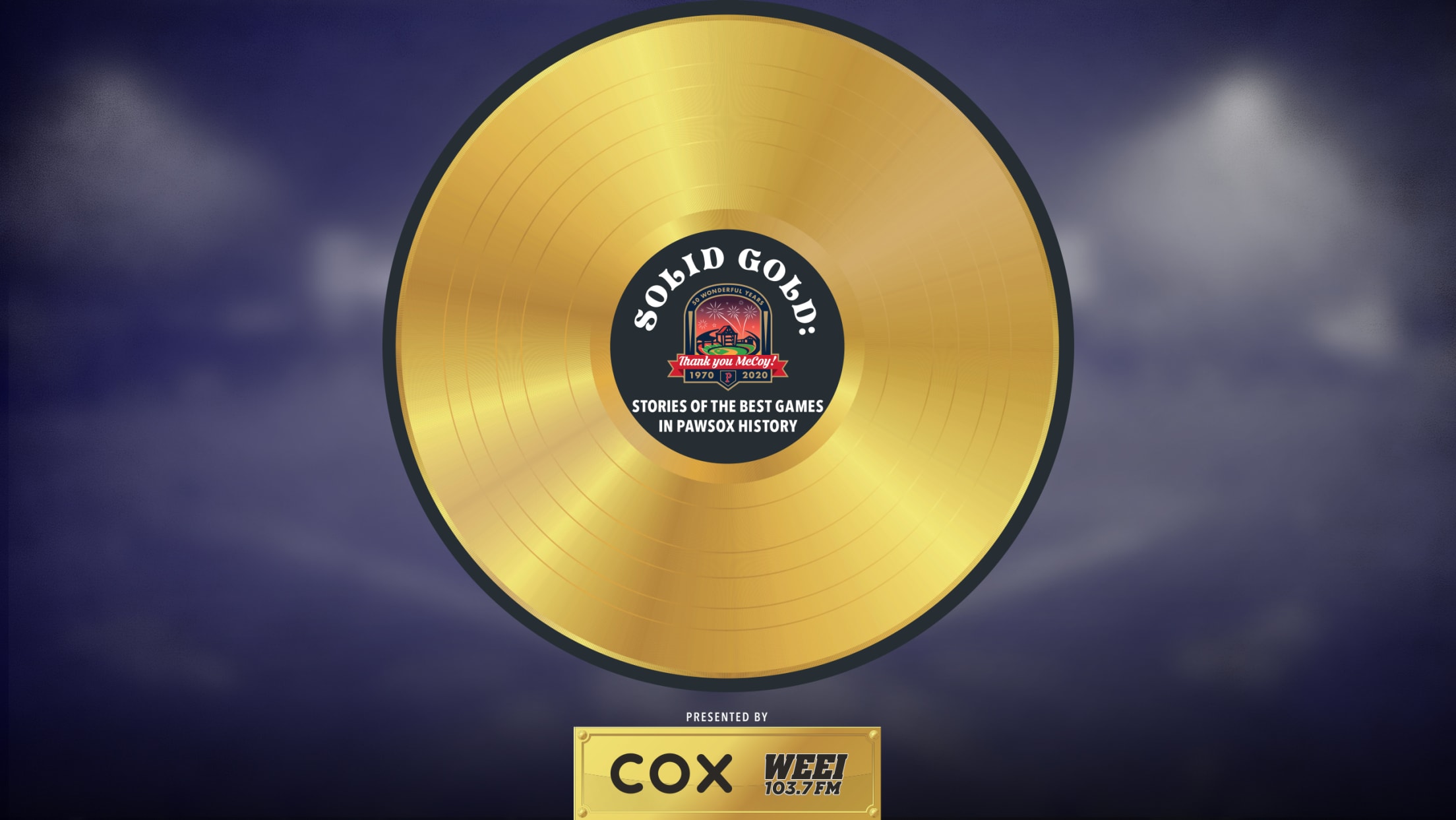 For a half-century, the Pawtucket Red Sox have created countless memories for their legions of fans. Now, starting Monday, May 11, the PawSox will be presenting a look back at some of the best moments in their storied past in "SOLID GOLD: Stories of the Best Games in PawSox History." This audio documentary series is presented by Cox Communications and Sports Radio WEEI 103.7 FM.
The PawSox will debut a new "Solid Gold" episode each Monday afternoon until reaching the top-ranked game on July 13th. Once released, episodes can be downloaded as podcasts anytime on most major platforms, including iTunes, Spotify, and Google by searching for "Solid Gold PawSox." They will each also be available for streaming on the team's website, pawsox.com and on WEEI's RADIO.COM.
"Solid Gold" will count down the top PawSox games of all-time from 10 to 1 as ranked by online fan voting. Each of the ten episodes will focus on one of those games and its backstory, featuring insights and anecdotes told by those who played some of the biggest roles in those contests as well as highlights and postscripts.
The series, hosted by Pawtucket broadcasters Josh Maurer, Mike Antonellis, and Jim Cain, will feature interviews with former players such as Marty Barrett, Dave Koza, Bronson Arroyo and Bryce Brentz. It will also include recollections from team coaches, executives and broadcasters, in addition to media members who covered the historic games.
As selected by a panel of experts and team employees, the ten games featured in the documentary series will be (listed in chronological order by date):
-1981 vs. Rochester: "The Longest Game"
-1982 vs. Columbus: Mark Fidrych vs. Dave Righetti duel at McCoy
-1984 Governors' Cup Finals at Maine Game 5
-1999 vs. Rochester: Opening of "New McCoy"
-2000 vs. Charlotte: Tomo Ohka's perfect game
-2003 vs. Buffalo: Bronson Arroyo's perfect game
-2008 vs. Toledo: David Ortiz homers in 1st rehab game
-2012 Governors' Cup Finals at Charlotte Game 3
-2013 vs. Syracuse: clinch division on walk-off hit
-2014 Governors' Cup Finals at Durham Game 4
"This docuseries will allow PawSox fans to hear several fascinating stories about some epic games from the past," said PawSox broadcaster Josh Maurer. "Even after working for the team for six seasons, I found there was so much more for me to learn while going through the process of putting these episodes together. I hope listeners will enjoy our series as much as we enjoyed helping to create it."
"This project is a treat for our fans," added Pawtucket's newest broadcaster Mike Antonellis. "They are going to love hearing the stories told by some of the great people that represent the Pawtucket Red Sox."
The premiere episode that debuts on May 11 will feature the 10th-ranked game as determined by fan voting – the opening of the renovated and expanded "New McCoy Stadium" from April 14, 1999.