Sturgeon, Tapia Lead PawSox to 3-2 Win
Pawtucket starts six-game road trip with thrilling win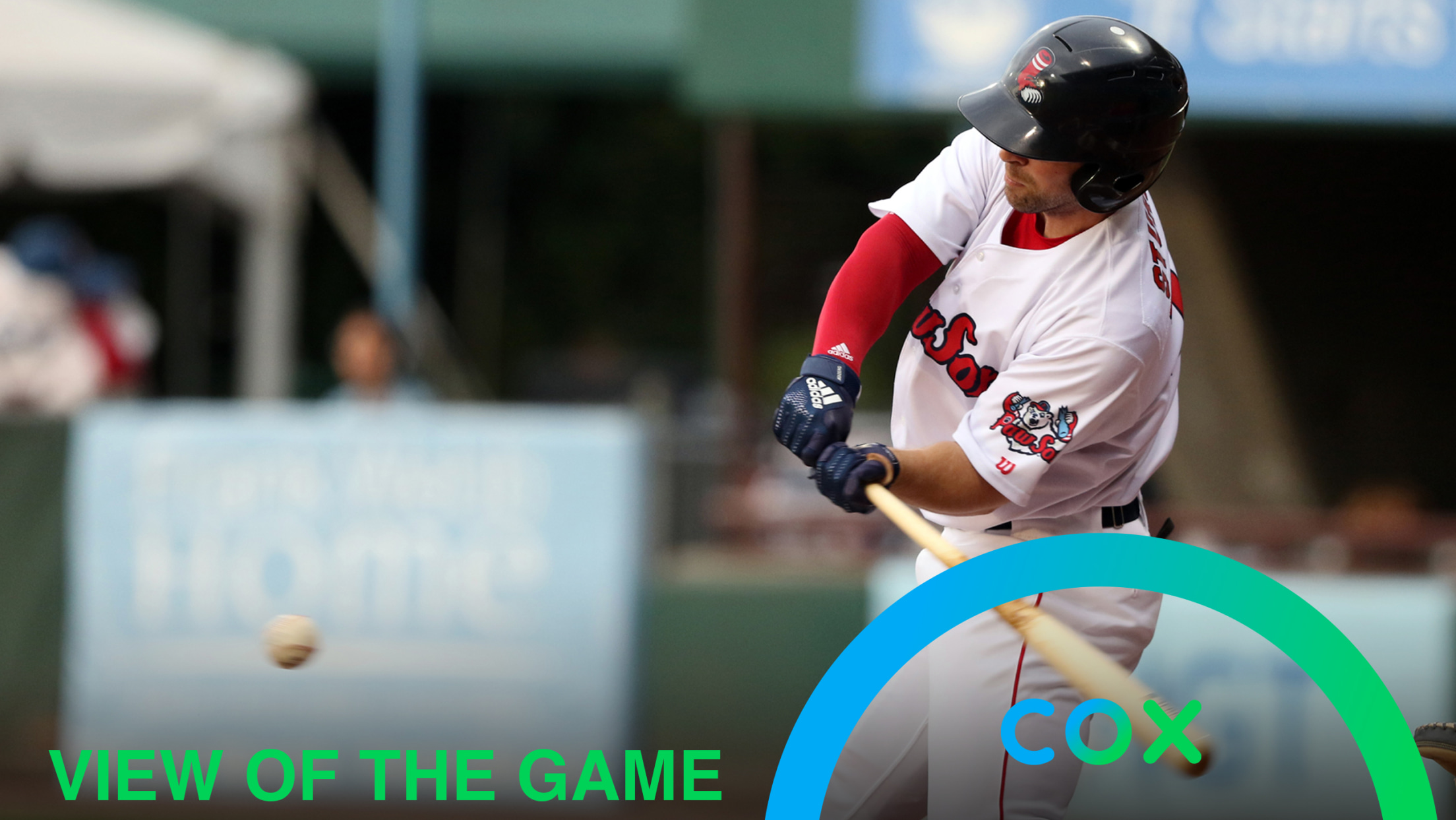 LOUISVILLE, Ky. - The Pawtucket Red Sox scored the go-ahead run in the eighth inning and slammed the door shut in the ninth to defeat the Louisville Bats, 3-2, on Tuesday night at Louisville Slugger Field. The PawSox (27-36) snapped a five-game losing skid by starting the three-game series and
LOUISVILLE, Ky. - The Pawtucket Red Sox scored the go-ahead run in the eighth inning and slammed the door shut in the ninth to defeat the Louisville Bats, 3-2, on Tuesday night at Louisville Slugger Field.
The PawSox (27-36) snapped a five-game losing skid by starting the three-game series and six-game road trip with a hard-earned victory over the Bats (25-39).
Former University of Louisville two-way star Cole Sturgeon, an Owensboro, Kentucky, native who now calls Louisville home, delivered the biggest hit of the ballgame - a two-out, RBI double to the left-field wall in the eighth inning that put the PawSox ahead 3-2 and set off cheers from his loud cheering section.
Pawtucket reliever Domingo Tapia, who pitched for Louisville during each of the last two seasons, earned just his third career save by tossing two innings of shutout ball with four strikeouts - the final one with the bases loaded in the bottom of the ninth inning to stamp the victory.
PawSox starter Teddy Stankiewicz fired 5.1 innings of two-run ball with a season-high-tying six strikeouts. Sidearm reliever Trevor Kelley (W, 5-2) then tossed 1.2 hitless and shutout innings, lowering his ERA to 1.14 and furthering his case for the title of best reliever in the International League.
In the third game of his rehab assignment, Tzu-Wei Lin batted second, played second base and went 1-for-3 with a walk and RBI double. After playing five innings then six innings in his first two rehab games over the weekend, Lin played seven innings Tuesday.
Rusney Castillo (2-for-4, RBI) and Juan Centeno (2-for-4, R, 2B) helped power the offense.
Louisville reliever Sal Romano (L, 2-5) allowed the go-ahead run in the eighth inning.
The PawSox play the middle game of their three-game series in Louisville on Wednesday at 12:00 p.m. PawSox right-hander Ryan Weber (1-1, 5.04 ERA) is scheduled to oppose Bats right-hander Vladimir Gutierrez (2-4, 7.64). Radio coverage on WHJJ (920 AM and 104.7 FM) and throughout the PawSox Radio Network begins with the pre-game show at 11:30 a.m.
Following the weeklong road trip and an off day next week, the PawSox return to McCoy Stadium June 18-25 (Tuesday-Tuesday) for an eight-game homestand. On June 18, the PawSox will again change their name to Los Osos Polares de Pawtucket in the second year as part of MiLB's program that engages local Hispanic communities. On June 20 (Thursday), the PawSox will play for a second straight year as the Pawtucket Hot Wieners. On June 21 (Friday), fans can receive Jason Varitek replica jerseys. In addition, Roger Clemens will be inducted into the PawSox Hall of Fame. On June 22 (Saturday), fans will be treated to Post-Game Fireworks set to a Beatles theme. Before that game, PawSox manager Billy McMillon and former team general manager Lou Schwechheimer will be inducted into the International League Hall of Fame in special pre-game ceremonies. June 23 (Sunday) is a Sunday Funday with a pre-game catch on the field and post-game run the bases.
Good tickets are available, and fans can visit the McCoy Stadium box office, which is open Monday-Friday from 10 a.m. through 5 p.m., and during all home games. Fans can also call (401) 724-7300 or log on to PawSox.com for tickets.