Blue Wahoos End First Homestand With Hard-Luck Loss To Barons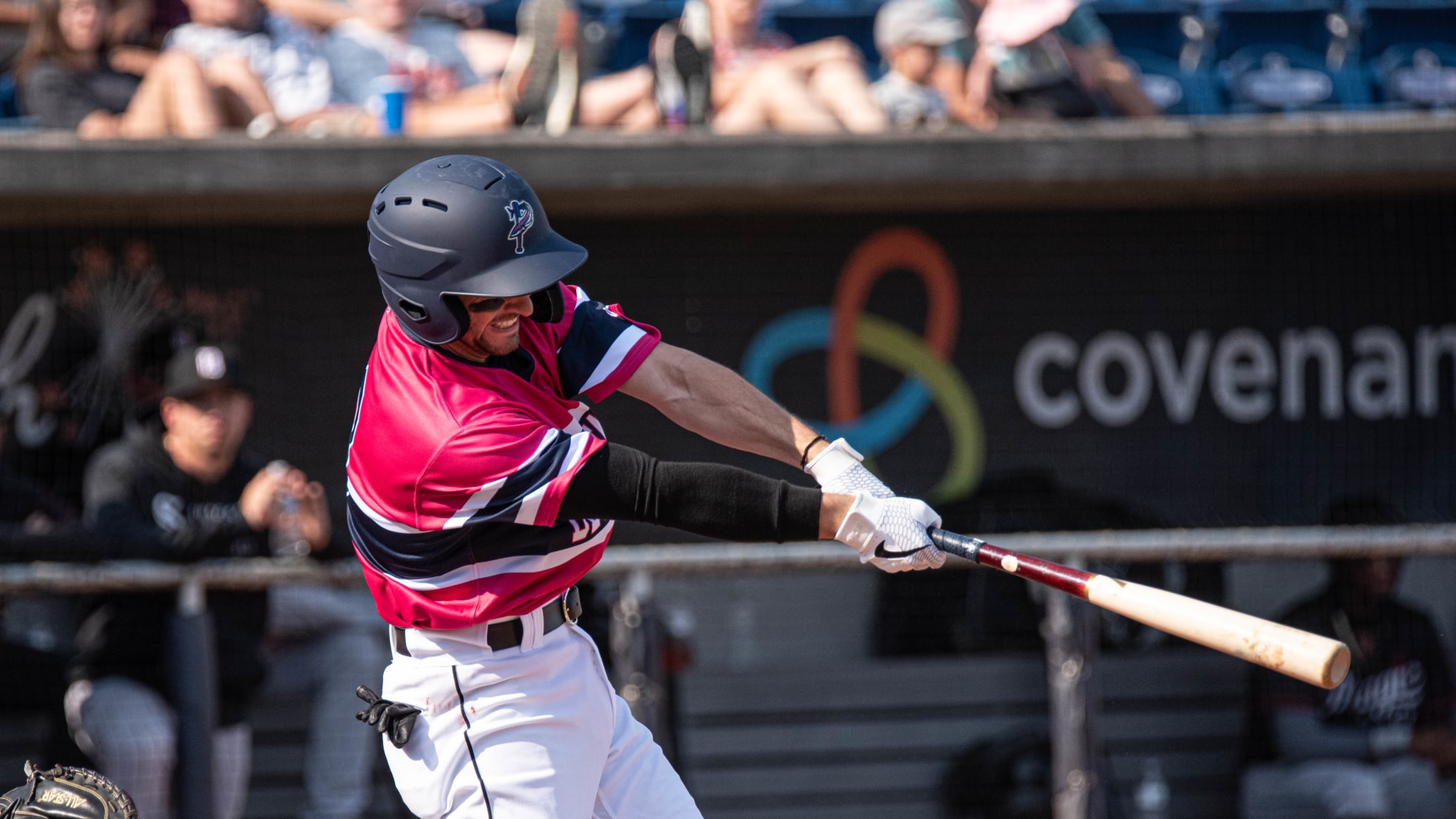 The Blue Wahoos sustained a second hard-luck loss Sunday to end their first homestand of the season. After holding a 5-4 lead in the ninth, the Birmingham Barons rallied with a pair of runs after loading the bases and held for a 6-5 win before a crowd of 4,102 at
Like Old Times: Huge Crowd, Festive Scene For Blue Wahoos' First Fireworks Night Of Year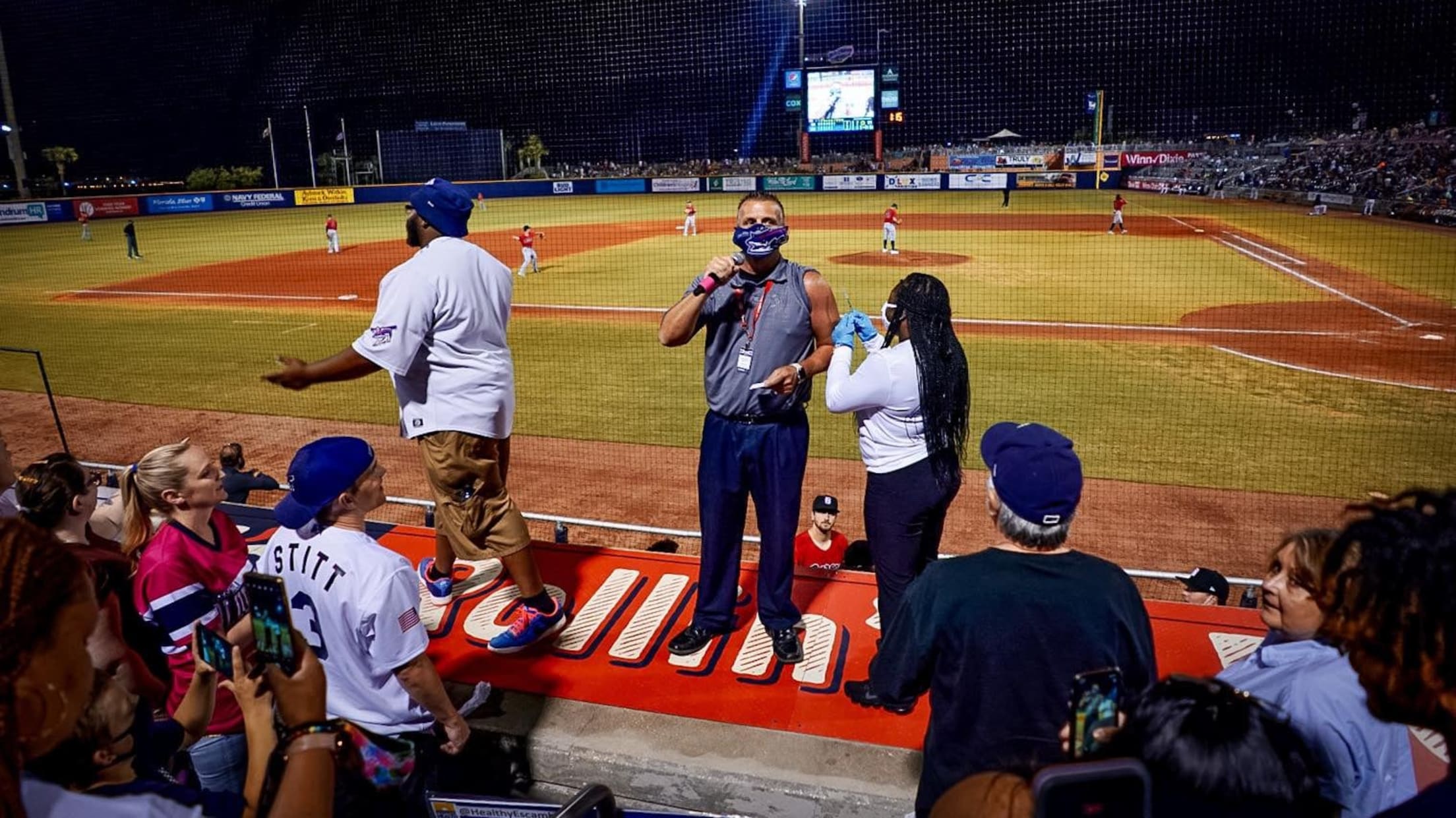 The Blue Wahoos recreated a Saturday night experience devoid a year ago. Absolute perfect weather. Overflow crowd. Festive mood. Post-game fireworks. All this checklist lacked was a win. After the Blue Wahoos carried a 3-0 lead into the seventh inning, the Birmingham Barons rallied to tie the game in the
Blue Wahoos Lindgren Sensational In First Pro Start, Sellout Crowd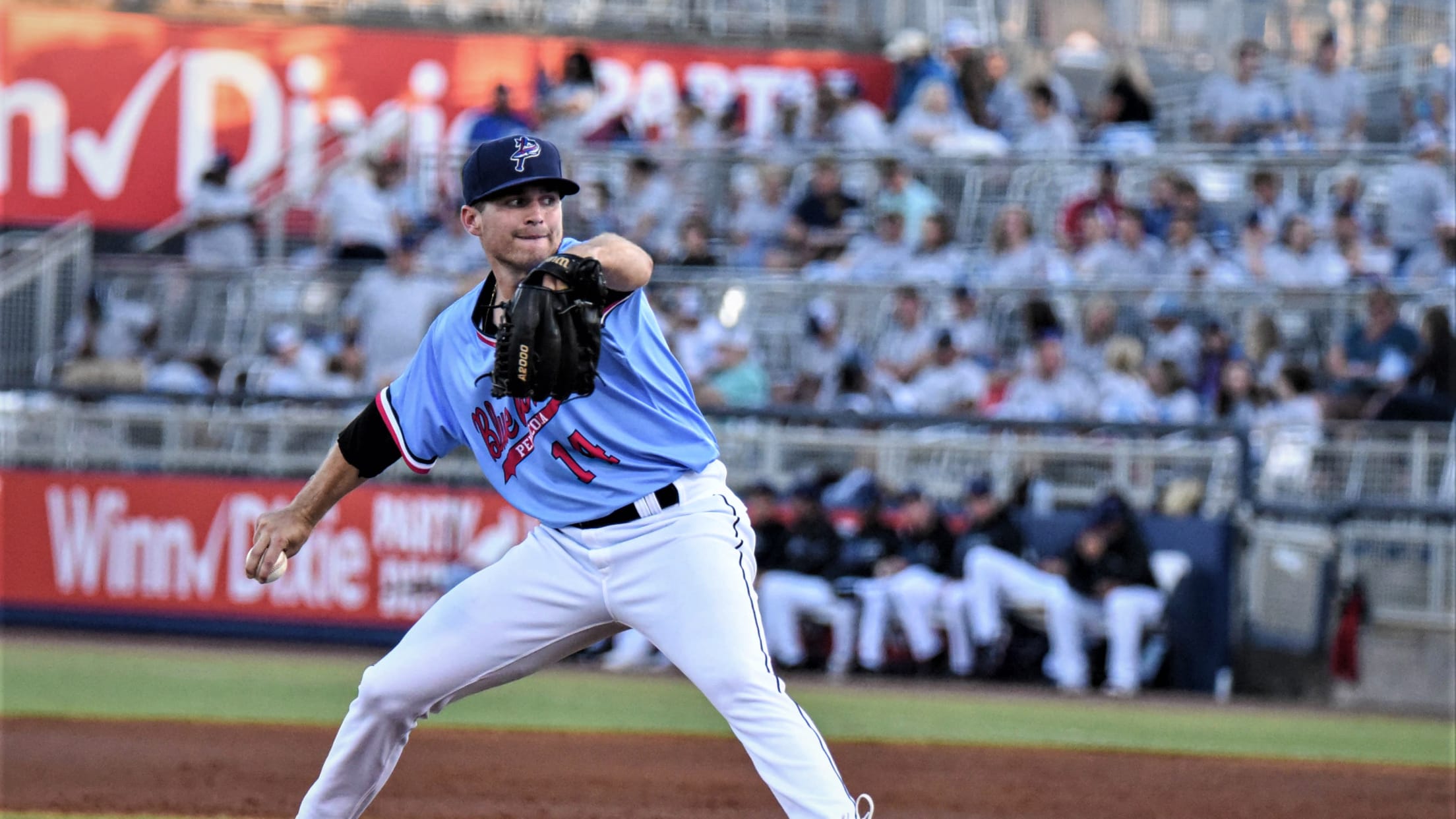 As a later-round draft pick from Illinois State in 2019, pitcher Jeff Lindgren knew he had to prove himself quickly. A performance like the one he delivered Friday night for the Blue Wahoos certainly helps. Making his first professional start, Lindgren, 24, a Champagne, Illinois native, produced the longest outing
Blue Wahoos Unveil First Mullets Theme Night, Sizeable Crowd In Loss To Barons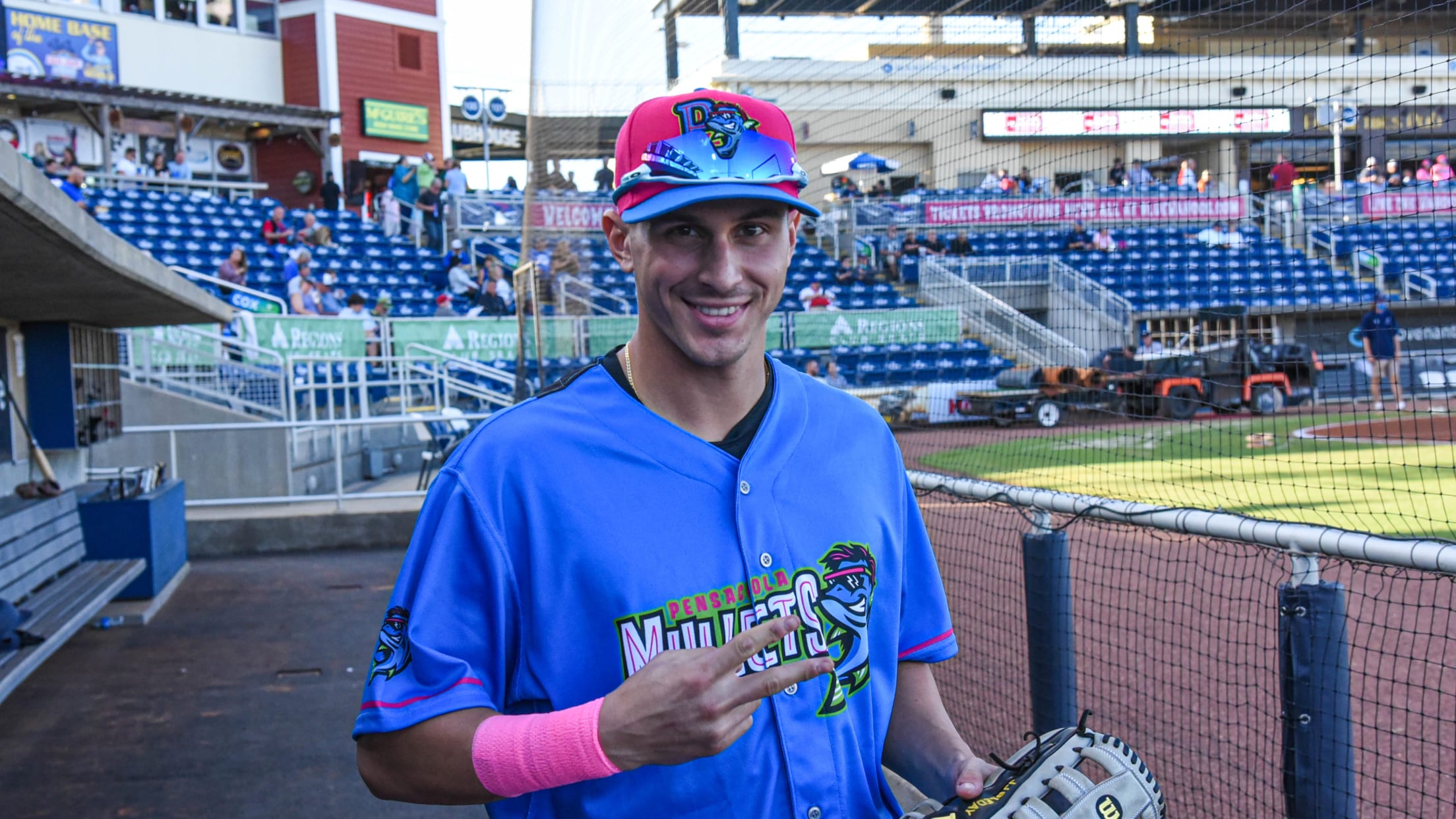 The first Pensacola Mullets Night in franchise history attracted the week's largest crowd, so far, but not the desired scoreboard totals. Birmingham unleased a 15-hit attack, highlighted by four 3-run homers in a 16-6 victory Thursday night, before 3,689 fans at Blue Wahoos Stadium. With Pensacola players wearing colorful teal
Big Blasts From Bleday, Encarnacion Lift Blue Wahoos To First Home Win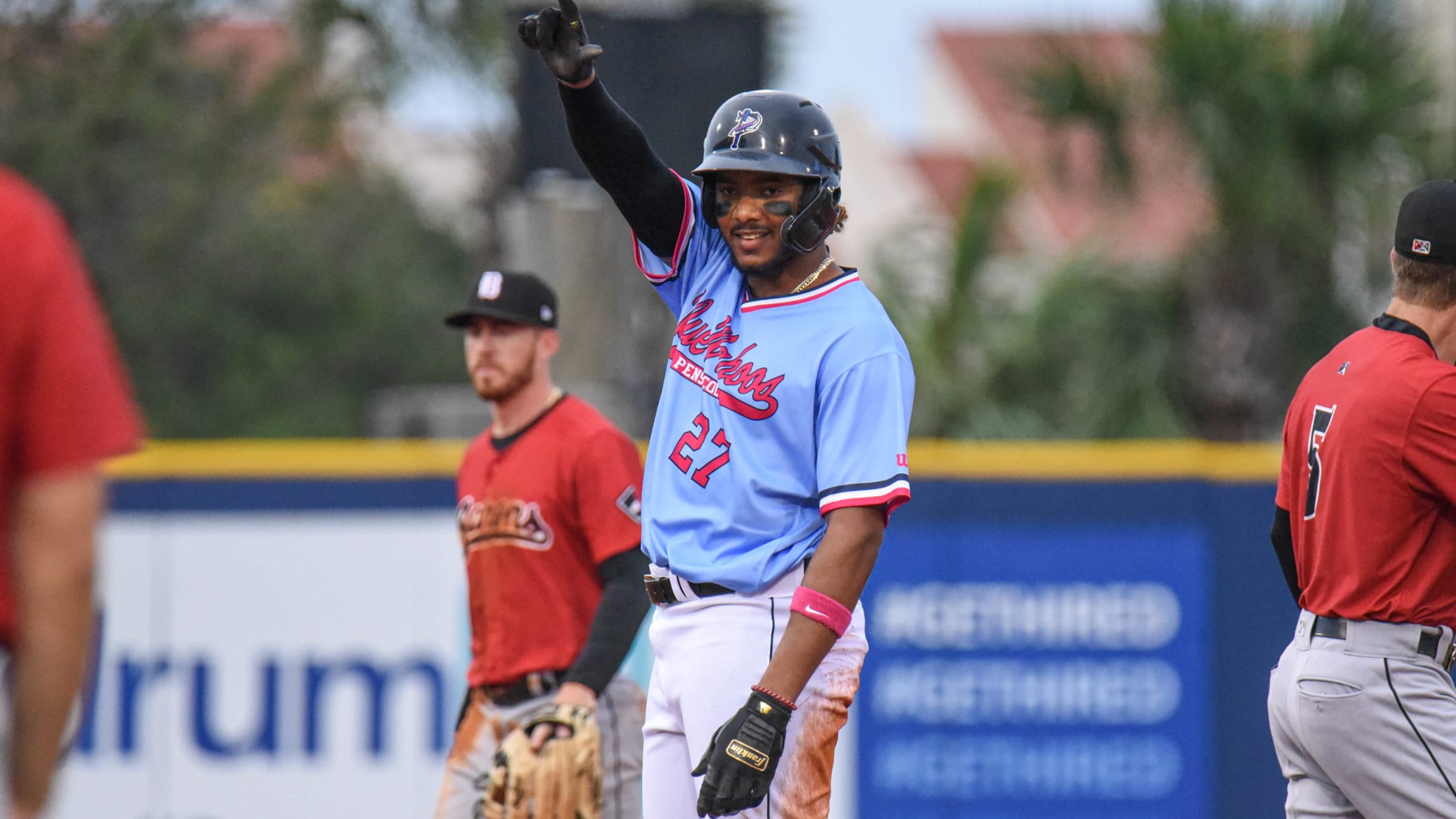 The wind at Blue Wahoos Stadium suddenly began blowing harder to right field. Jerar Encarnacion took full advantage. Encarnacion went opposite field with a sixth-inning pitch that just had enough pop to clear a leaping right fielder for a 3-run homer, which carried the Blue Wahoos to a 4-1 victory
High-Flying Nitro Circus Announces Stop In Pensacola!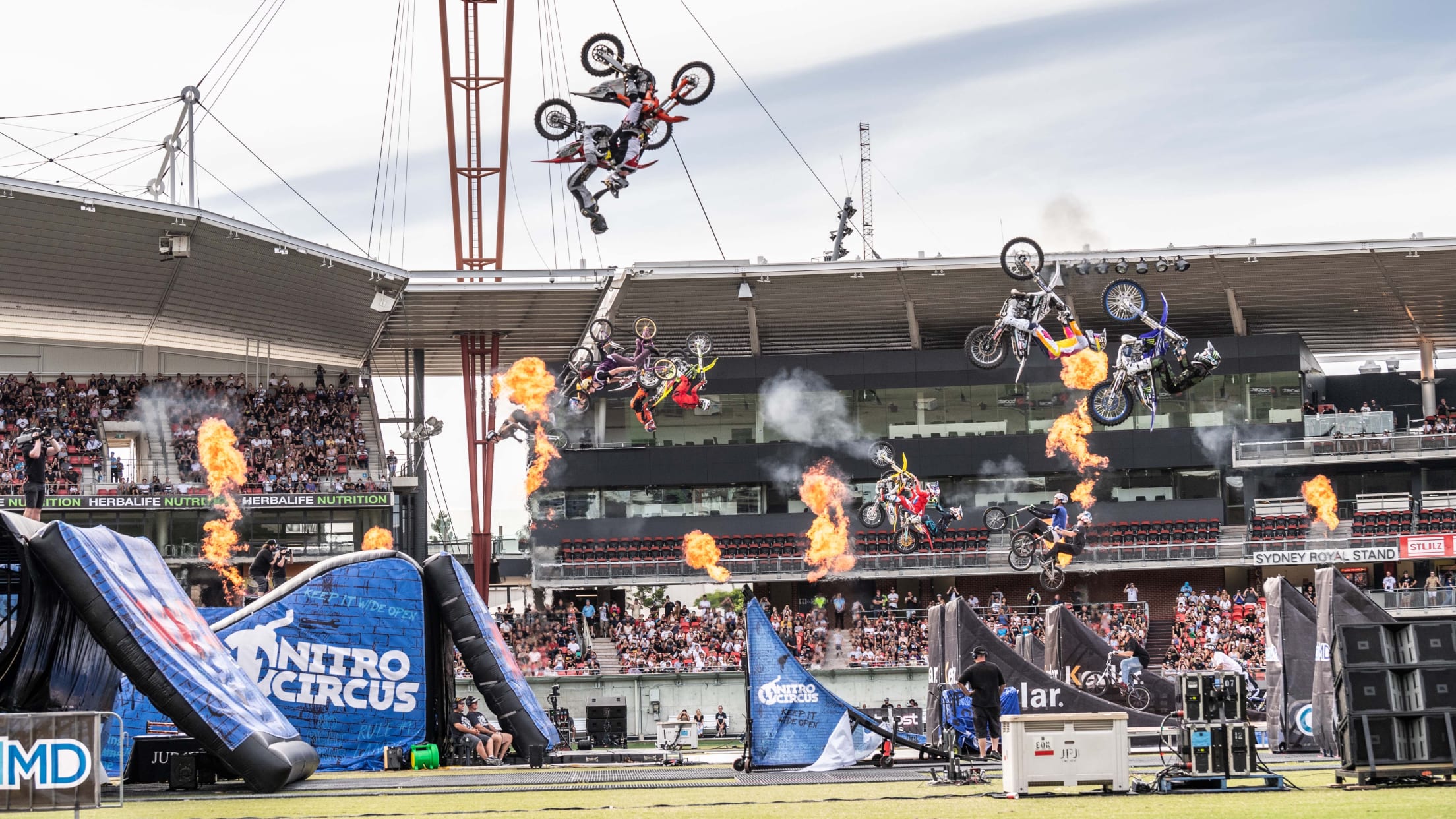 With thrill-loving fans clamoring to experience the exhilaration that only live action sports can deliver, Nitro Circus is gearing up to make its highly-anticipated return with the electrifying You Got This tour. Nitro Circus will visit Pensacola for the first time with an October 14th show at Blue Wahoos Stadium.
Weather Clears, Special Experience Returns In Blue Wahoos Home Opener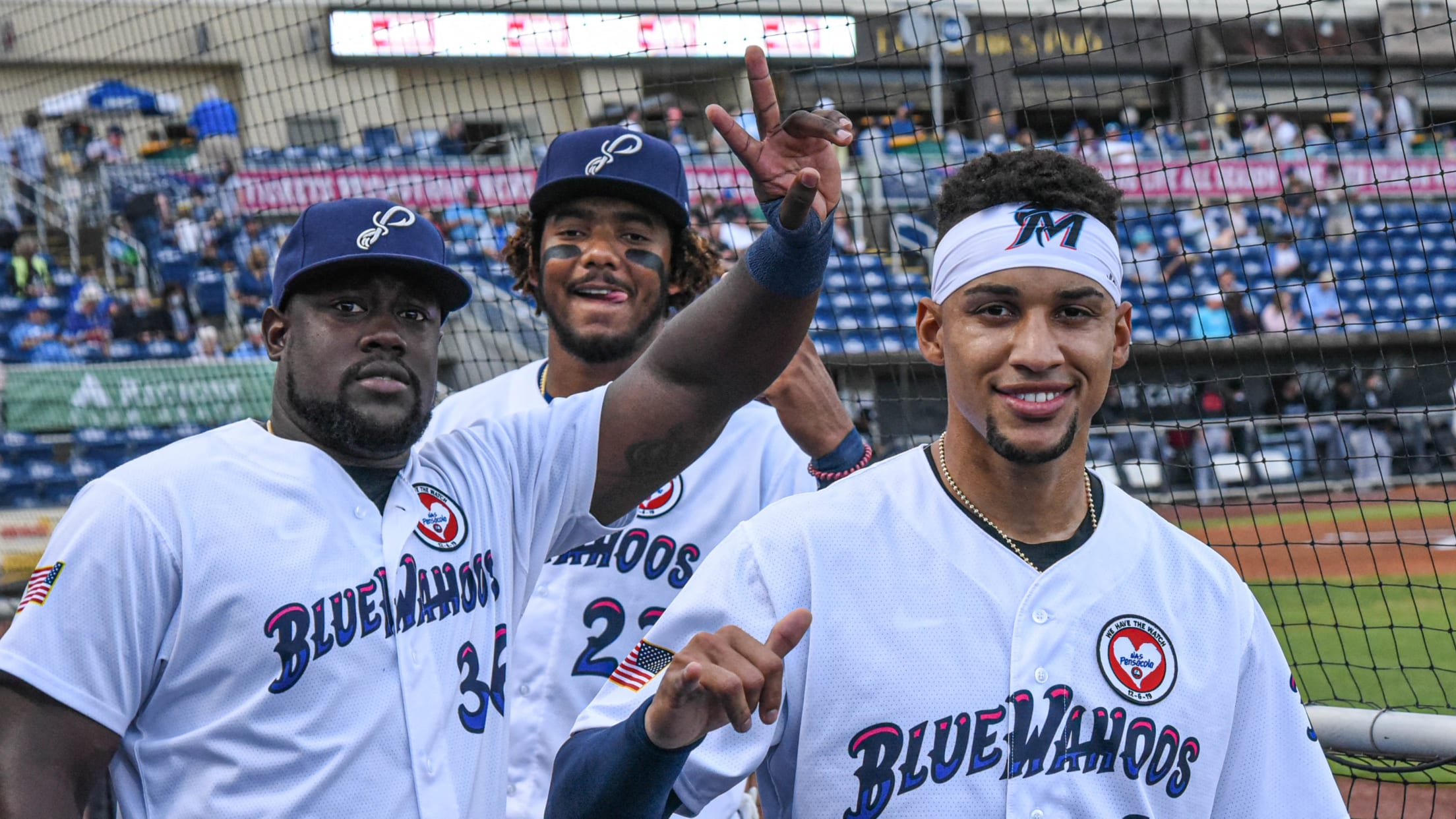 Once all the rain stopped, the skies parted into a postcard sunset. And people filled the seats. Baseball was back. The only missing element was a Blue Wahoos win, after the Birmingham Barons jumped to a big lead in the first three innings en route to a 6-1 victory in
Blue Wahoos Partner With FDOH-Escambia To Offer In-Game Vaccines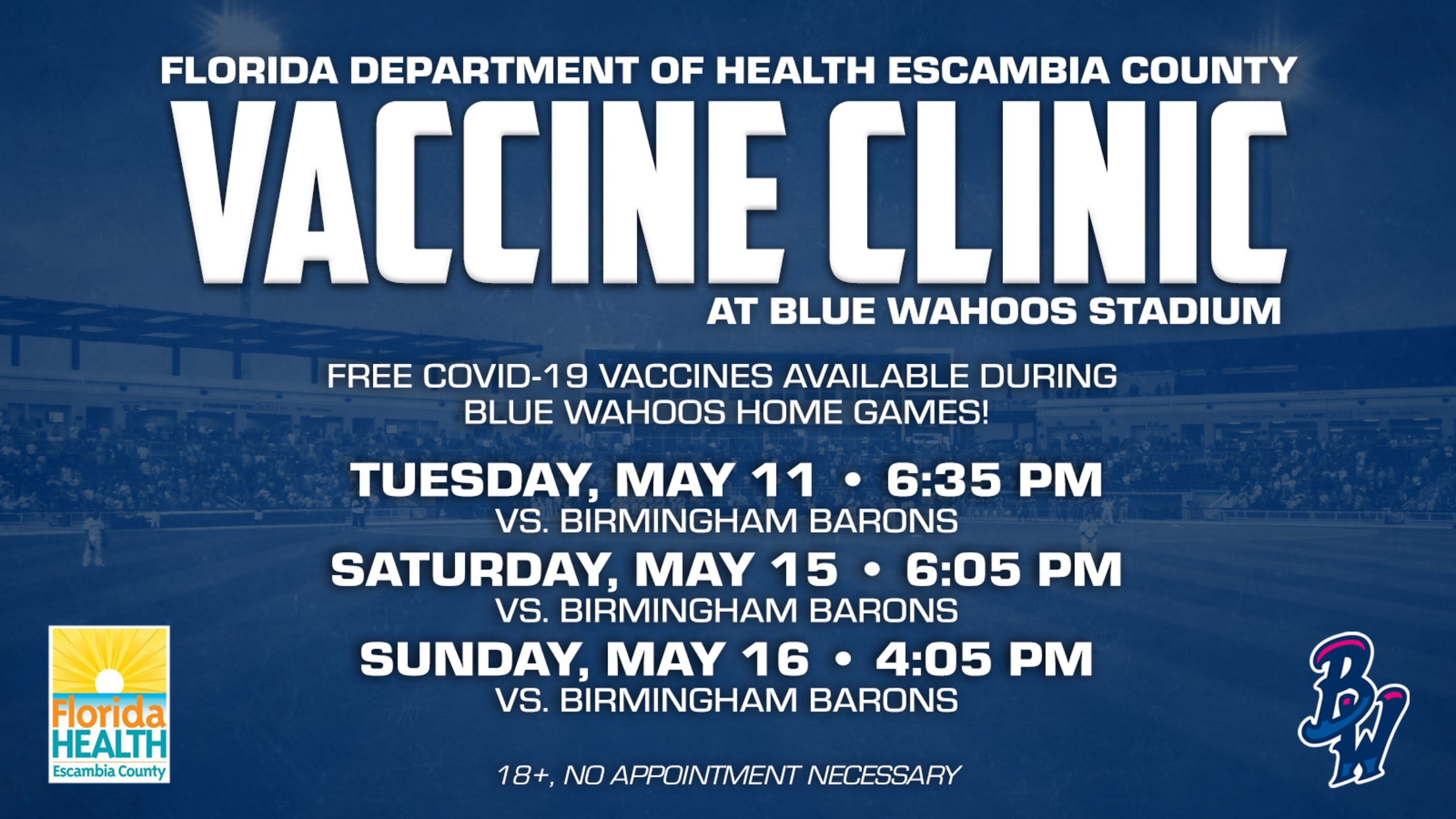 The Pensacola Blue Wahoos, in partnership with the Florida Department of Health in Escambia County, will offer free COVID-19 vaccines to fans at their games on Tuesday, May 11th, Saturday, May 15th, and Sunday, May 16th. Single-shot vaccines will be available to medically-eligible fans ages 18 and up and will
Wahoos Drop Rain-Shortened Series Finale In Mississippi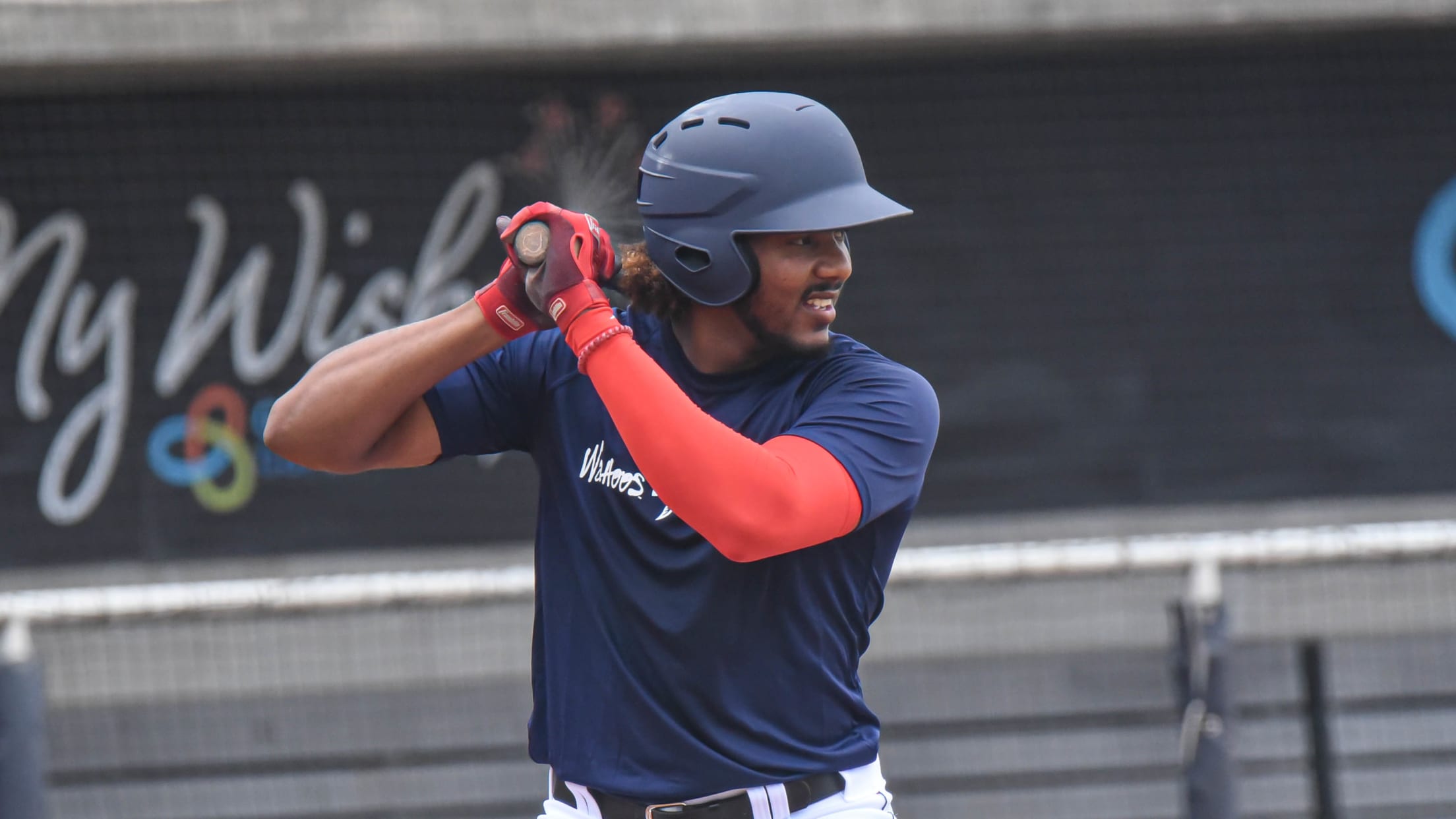 Pensaocola dropped the finale of their first series of the year in a 6-2 game shortened by rain. Home runs were the story once again for the M-Braves as they scored five of their six runs via the long ball on Mother's Day. C.J. Alexander hit a three-run home run
Pensacola Falters Late, Loses 5-2
Langeliers' Two Homers Hand Wahoos First Loss of the Season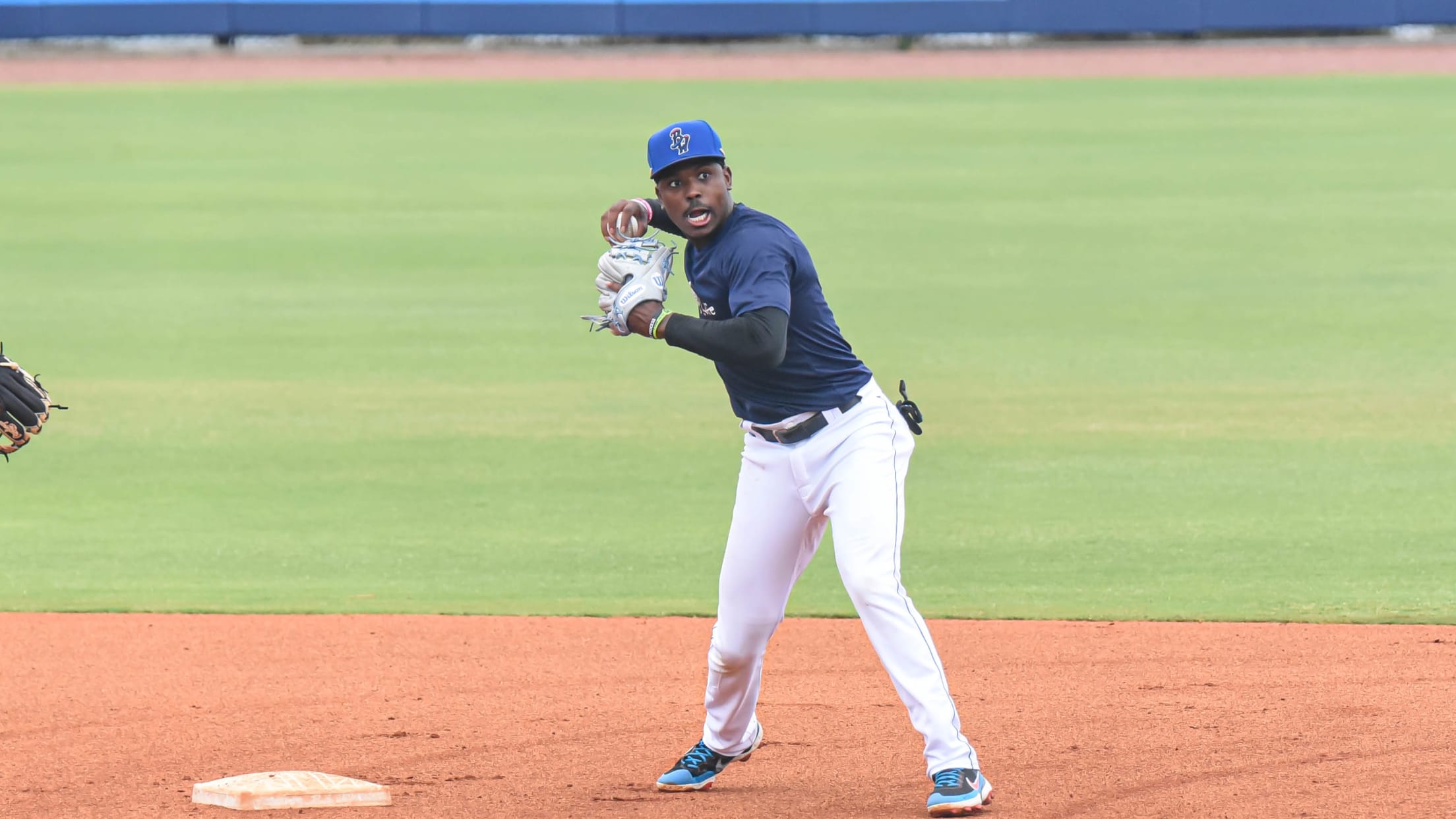 PEARL, MS—Shea Langeliers delivered a three-run home run in the eighth inning of Saturday's contest to propel Mississippi to their first win of the season at Trustmark Park. The M-Braves struck first in the bottom of the fourth courtesy of a couple of defensive miscues by Pensacola. Braden Shewmake reached
Wahoos Edge Past M-Braves to Improve to 4-0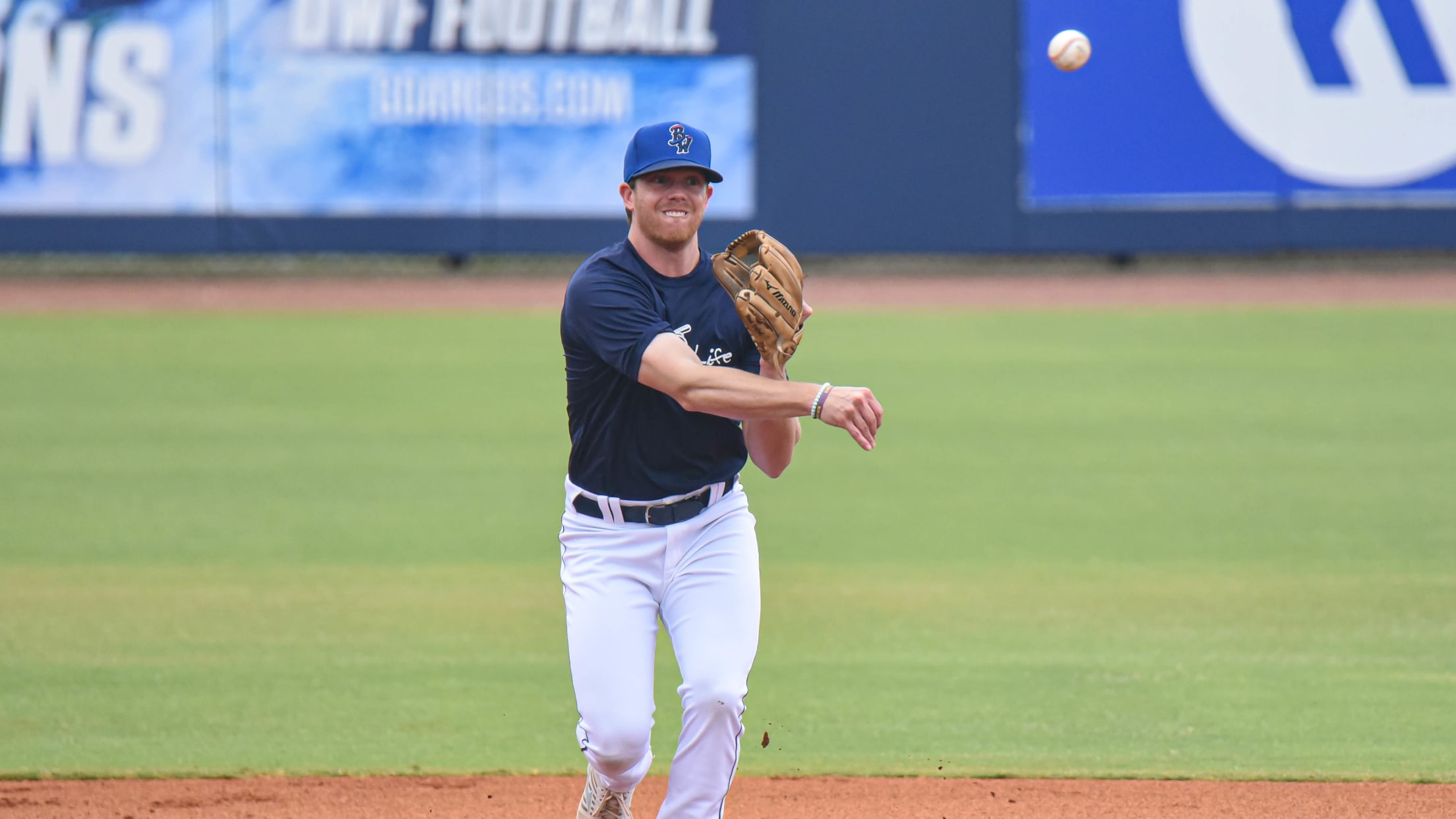 In a choppy game filled with walks and errors, the Wahoos outlasted the M-Braves 3-2 Friday night at Trustmark Park. Both starters in Friday's contest struggled with command in the early going. Pensacola's Brandon Leibrandt scattered two hits across three innings but issued five walks compared to three strikeouts. Mississippi's
Eder Dazzles in Pro Debut, Wahoos Dominate Doubleheader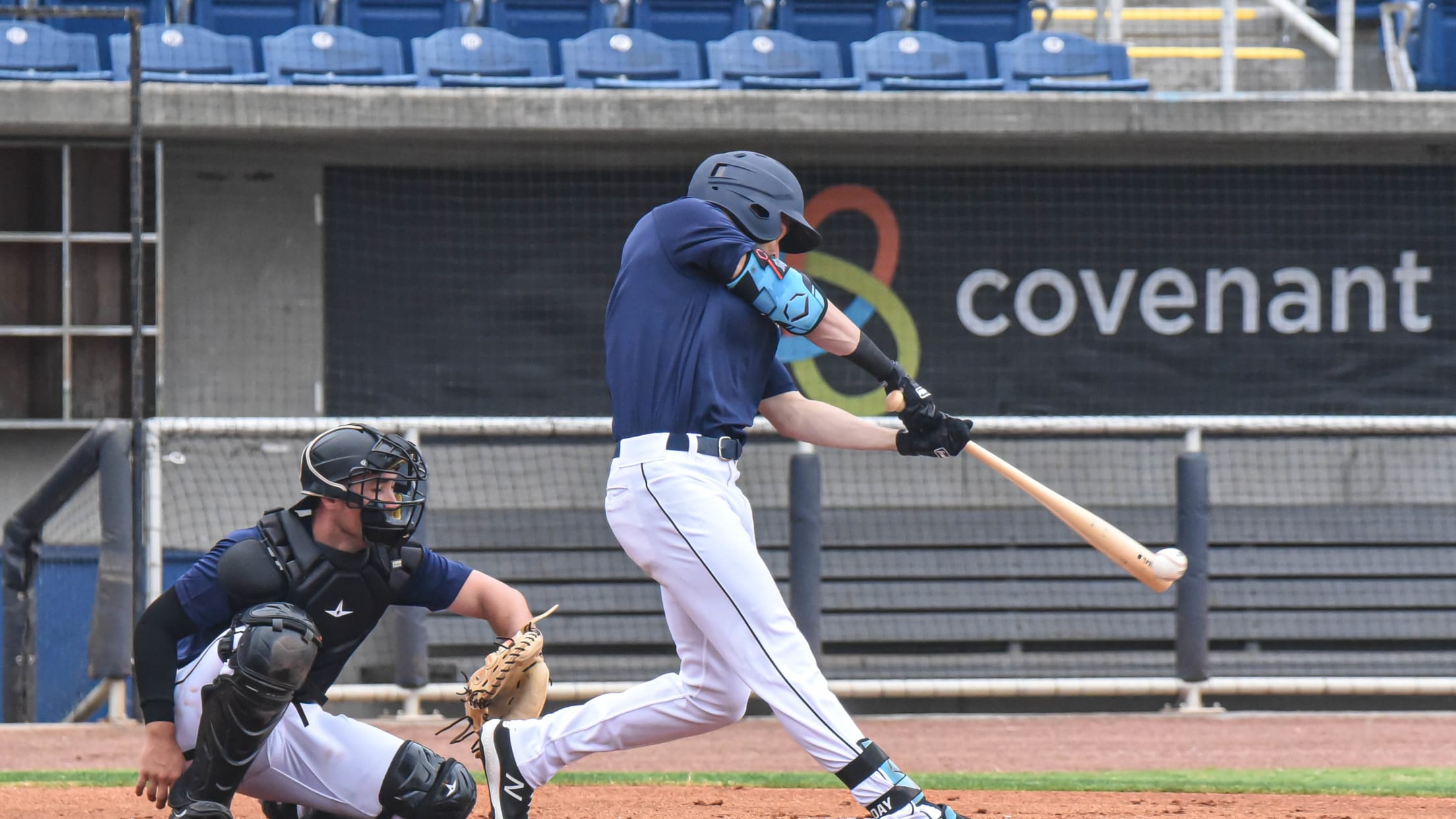 The story of the season for Pensacola has been dominant starting pitching. One day after Max Meyer tossed five innings of one-hit ball, Jake Eder (1-0) upstaged his roommate by also throwing five scoreless frames while striking out 12 in Pensacola's 5-1 victory in game one of Thursday's doubleheader at
Fish Out of Water: Who are the Best Prospects to Ever Play for Pensacola?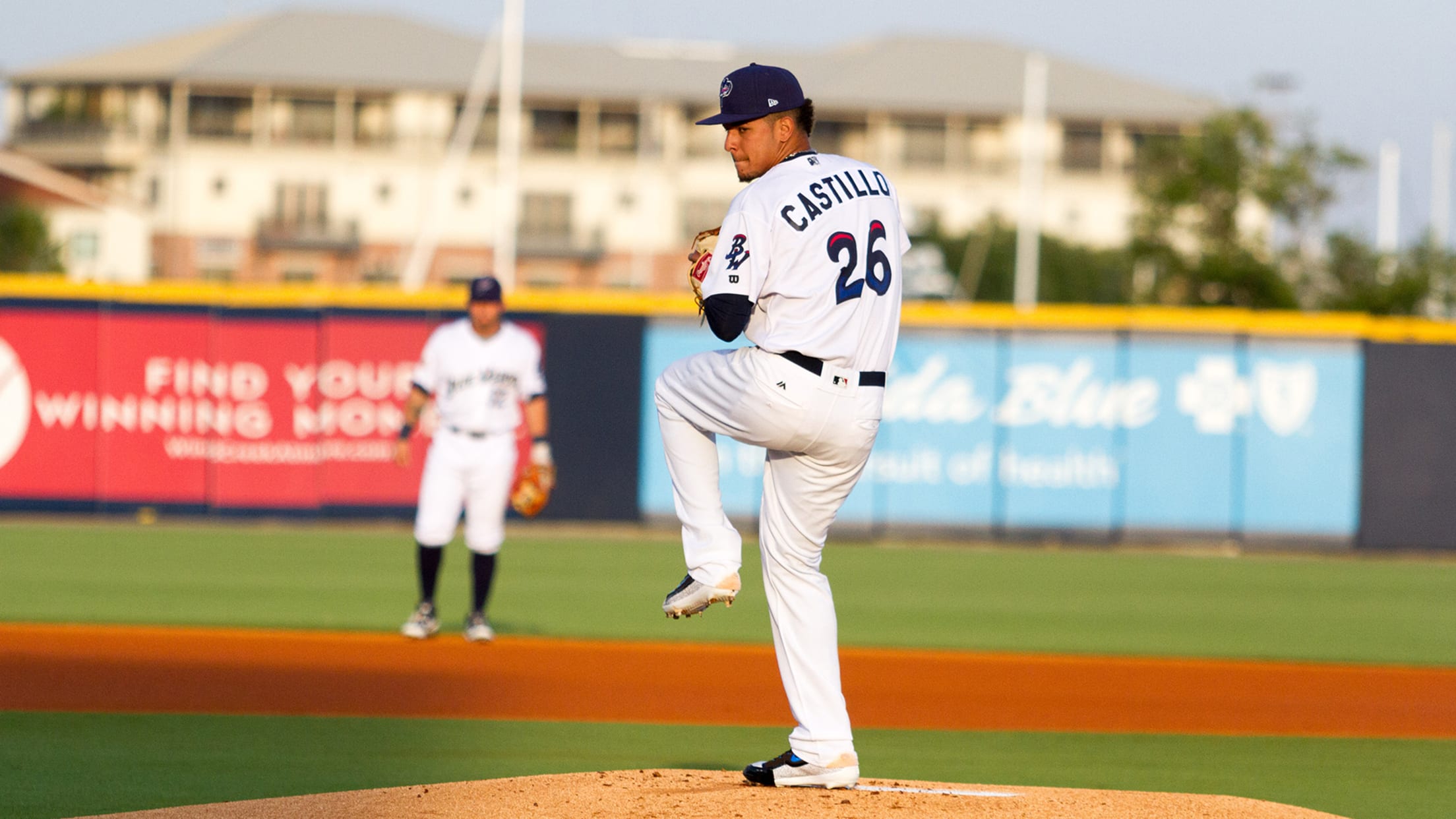 There is usually a correlation between a Major League team's on-field success and depth of their minor league system's. Winning at the Major League level usually equates to a lack of blue-chip prospects. Pensacola first became an affiliated team in 2012 with the Cincinnati Reds, and that partnership lasted all
Max Meyer Dazzles In Pro Debut To Lead Blue Wahoos To Season-Opening Win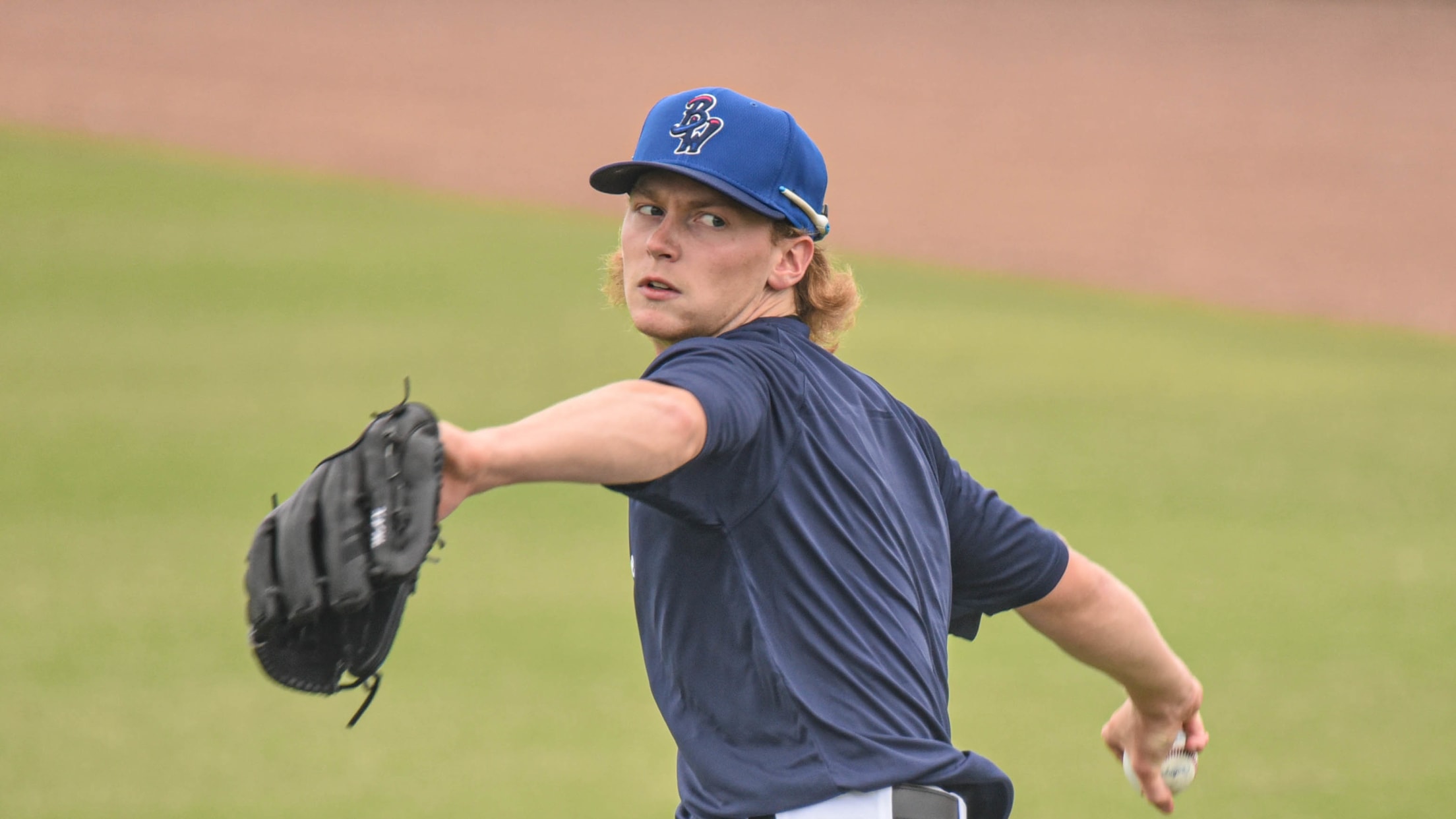 Max Meyer was sensational for the Blue Wahoos in his much-anticipated professional debut as one of the baseball's top prospects. The relievers who followed were nearly as good. It meshed perfectly into a 2-1 victory Wednesday night in Pearl, Miss. against the Mississippi Braves in a season-opener unlike any other.
Blue Wahoos Top Pick Max Meyer Eager For Pro Debut In Opener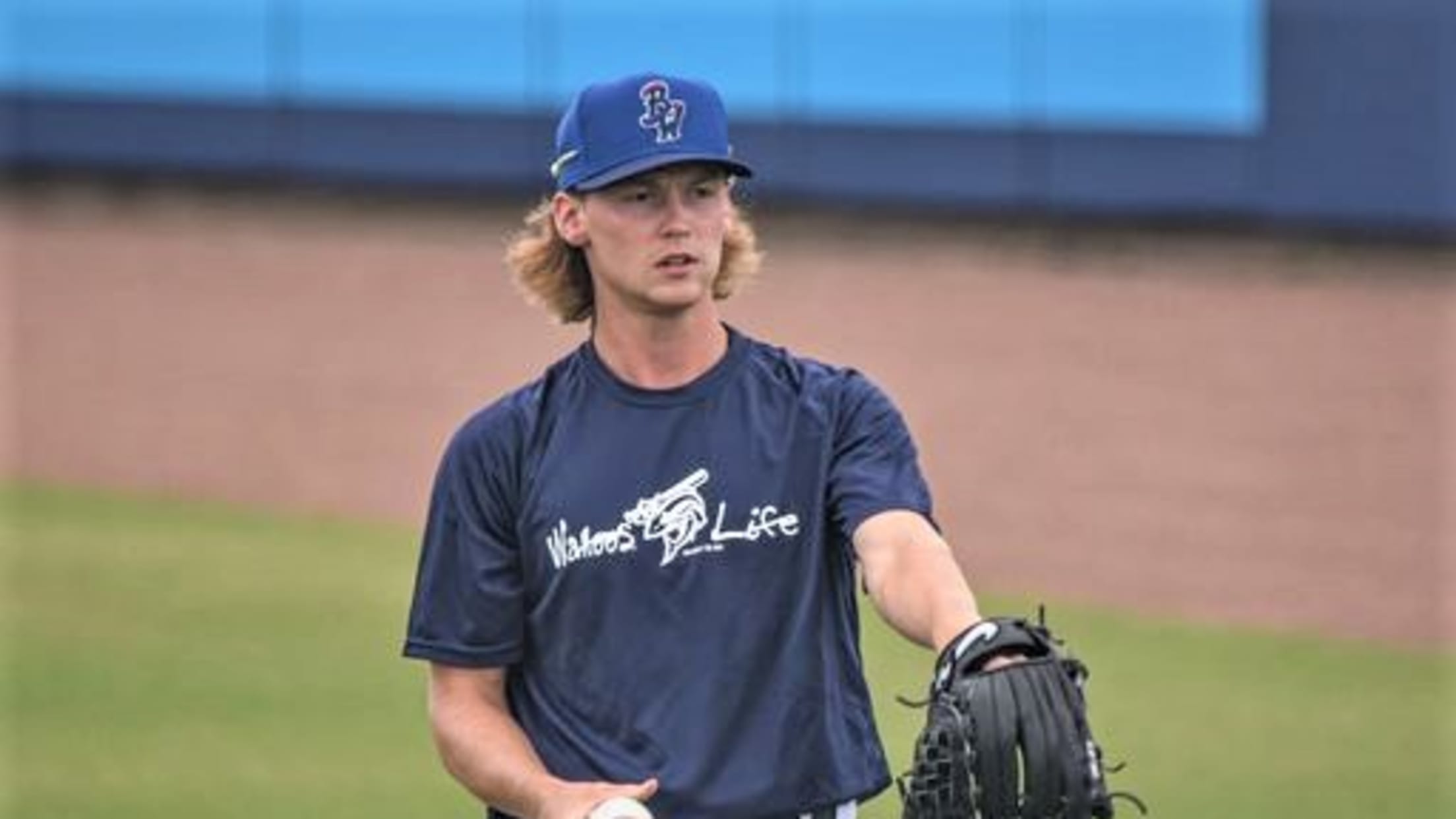 His eagerness showed as Max Meyer briskly walked down the dugout ramp, becoming the first player on the field Sunday for the team's lone preseason workout at Blue Wahoos Stadium. An appropriate entrance for a much-acclaimed pitcher getting ready for a unique spotlight. "I can't wait for it," said Meyer,
Blue Wahoos Announce Preliminary Opening Day Roster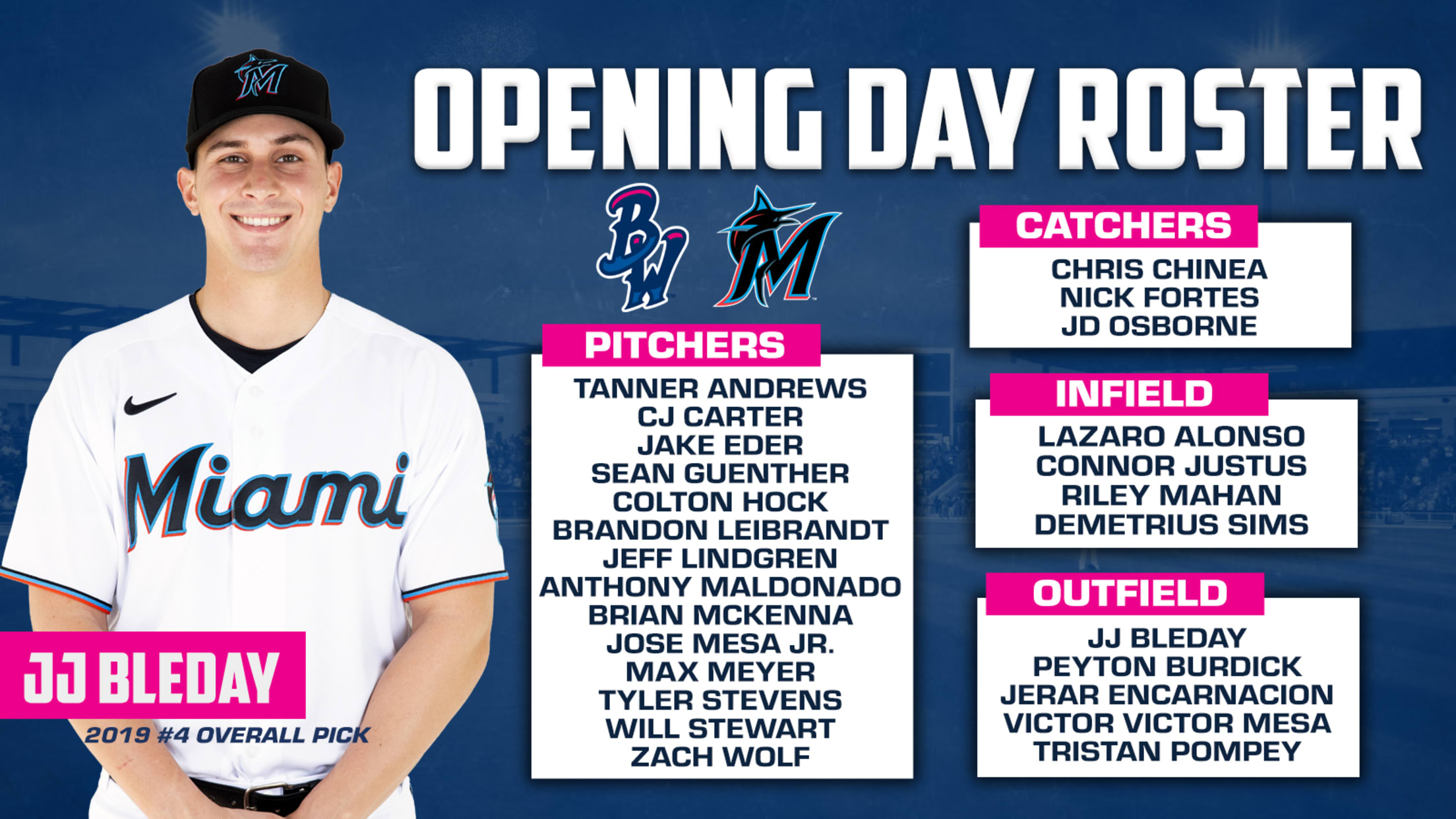 The Pensacola Blue Wahoos announced their preliminary Opening Day roster on Saturday, bringing a star-studded collection of top prospect talent to Pensacola as the Blue Wahoos begin their first season as a Miami Marlins affiliate. Starting Rotation Fans will have the opportunity to watch one of baseball's top overall pitching
After Long Absence, Blue Wahoos Bring Joy With Sale Of Individual Game Tickets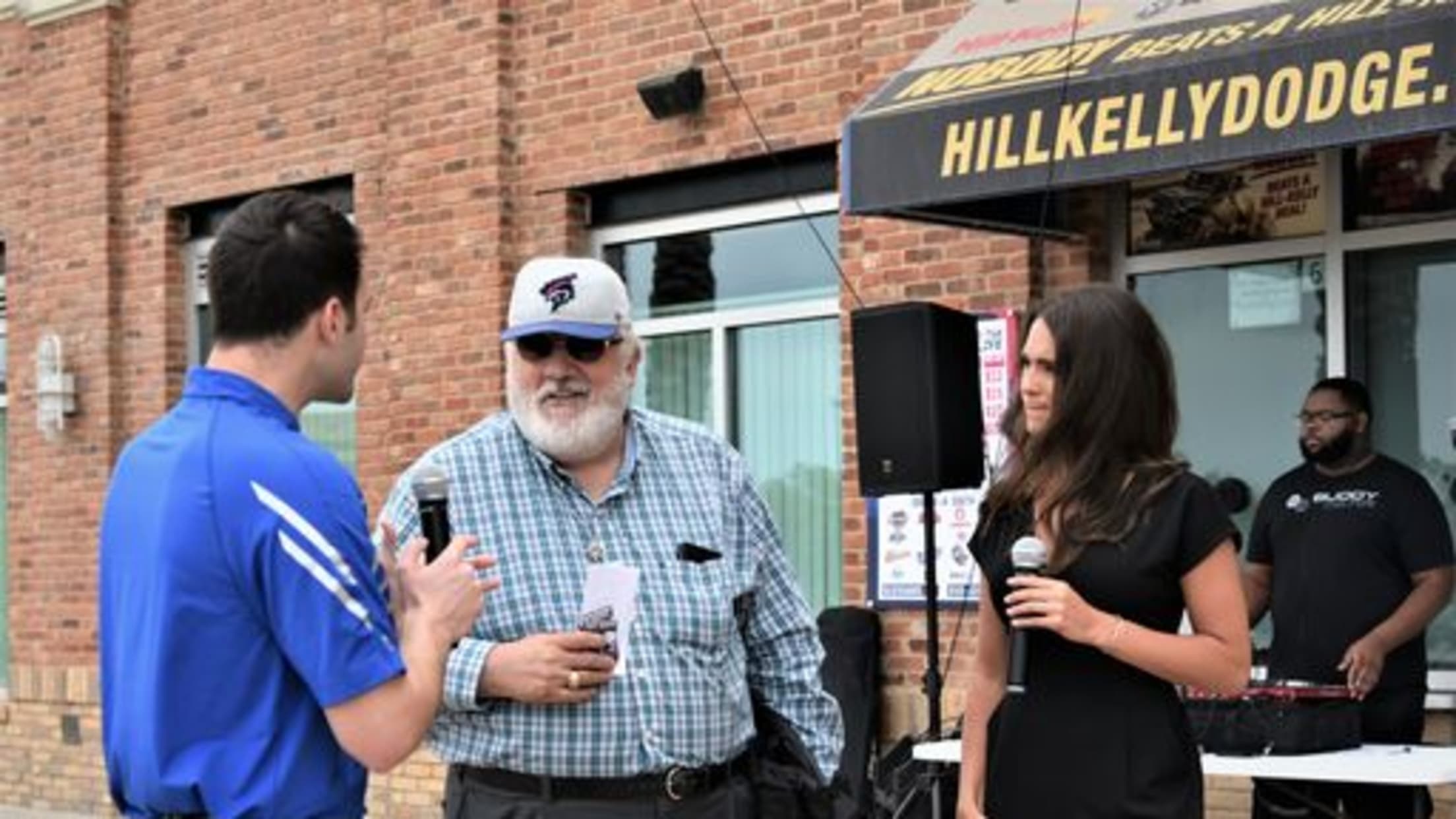 Michael Craig and his girlfriend, Kathy, gladly pushed back returning this week to their Colorado home for a chance to reexperience baseball. Blue Wahoos baseball. The couple were among the first to arrive Wednesday when the box office at Blue Wahoos Stadium opened at 10 a.m. on the first day
Fish Out of Water: A Mock-Up of the 2021 Projected Roster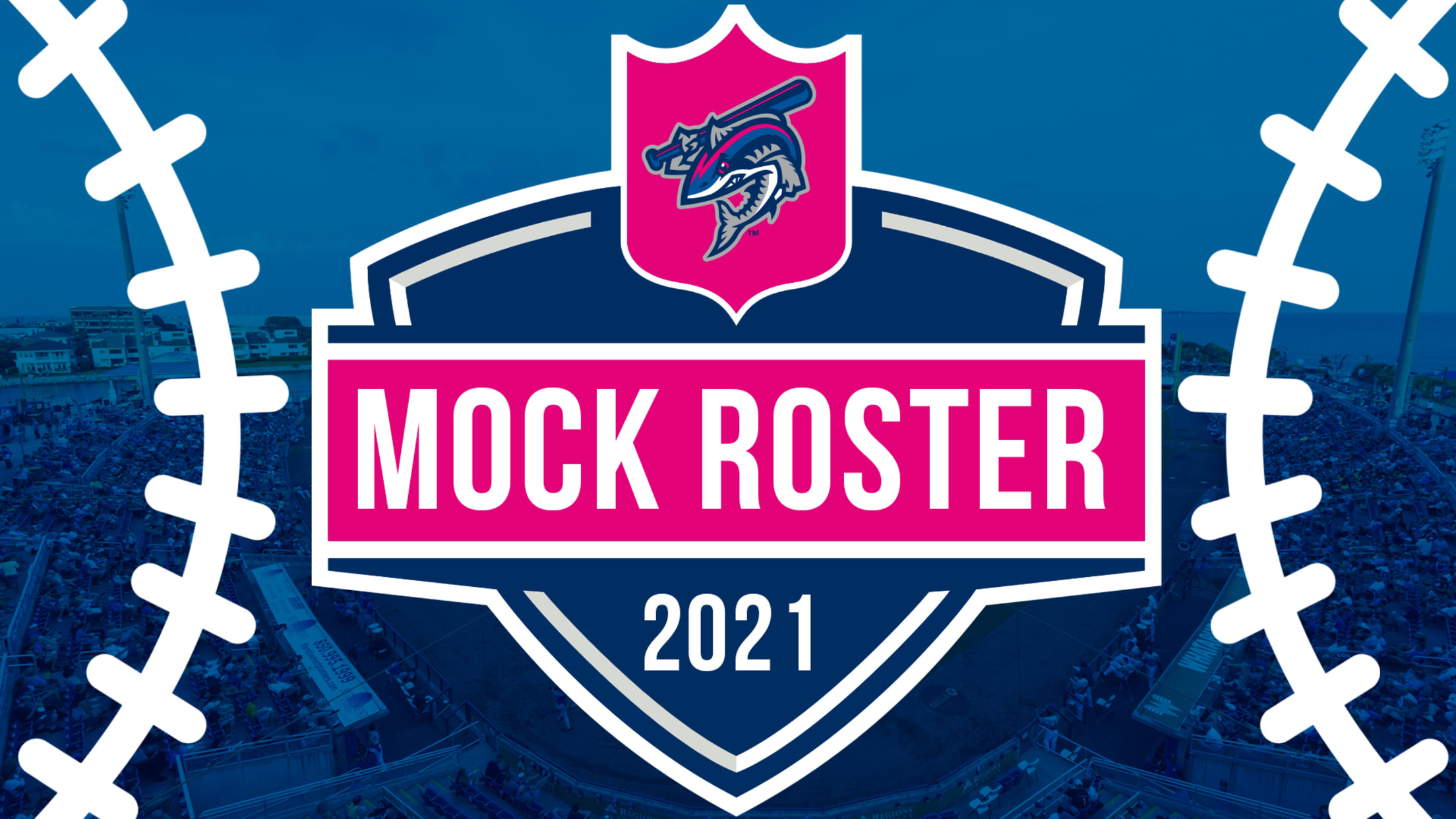 On Thursday, April 29th, the city of Cleveland will host the 2021 NFL Draft and end the mystery of where Justin Fields will be taken, how long Jacksonville waits before submitting Trevor Lawrence's name, and what on Earth the Dallas Cowboys will do with their first-round pick. In the months
Blue Wahoos Announce 2021 Theme Nights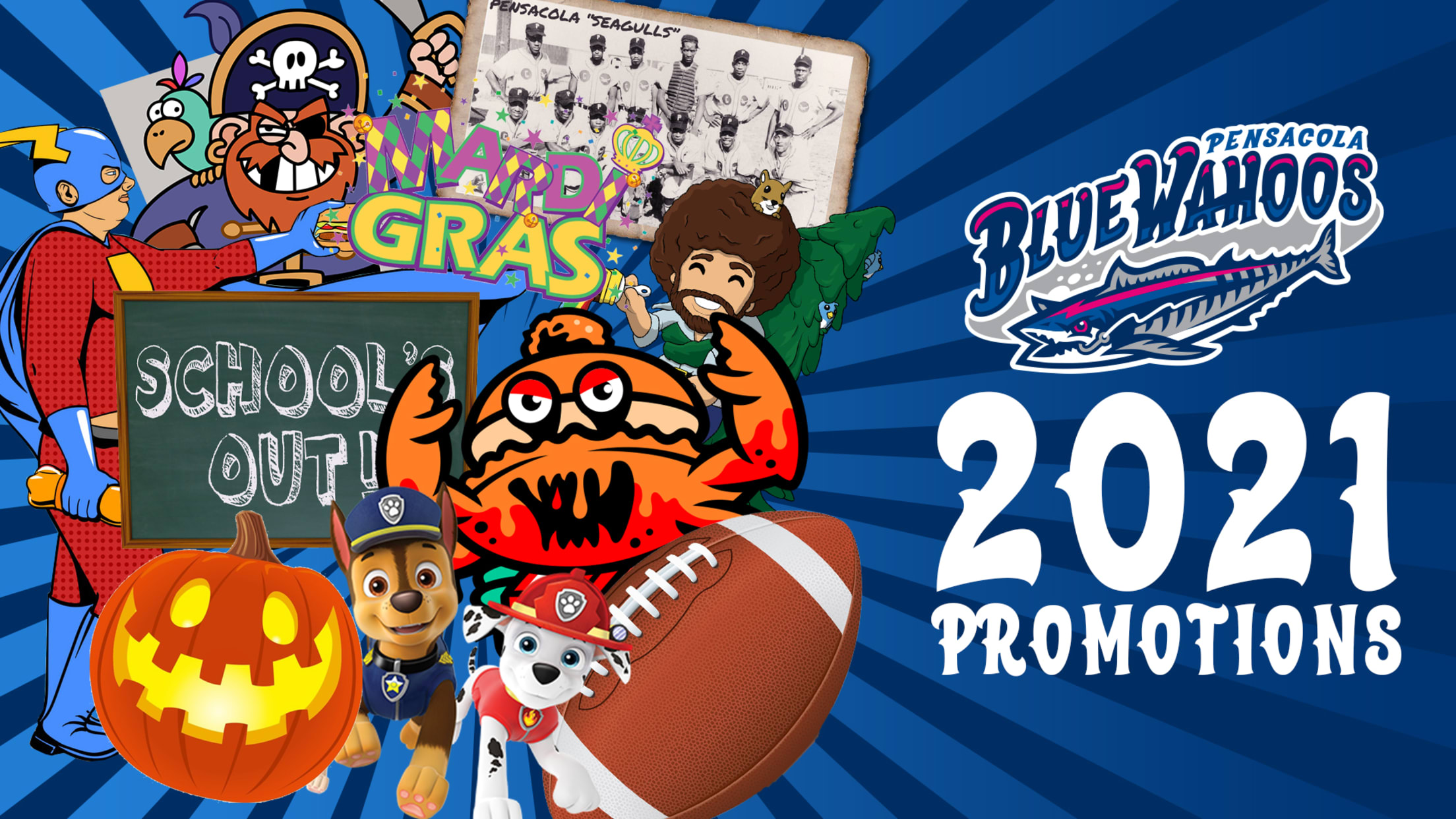 The reigning champions of the prestigious Golden Bobblehead for Best Overall Promotion will welcome fans back to the Wahoos Life at Blue Wahoos Stadium two weeks from today! The Wahoos Life wouldn't be complete without an exciting slate of theme nights, promotions, and giveaways, which the team announced on Tuesday
Blue Wahoos Investor Bubba Watson Treats Group To Watch Him Play In New Orleans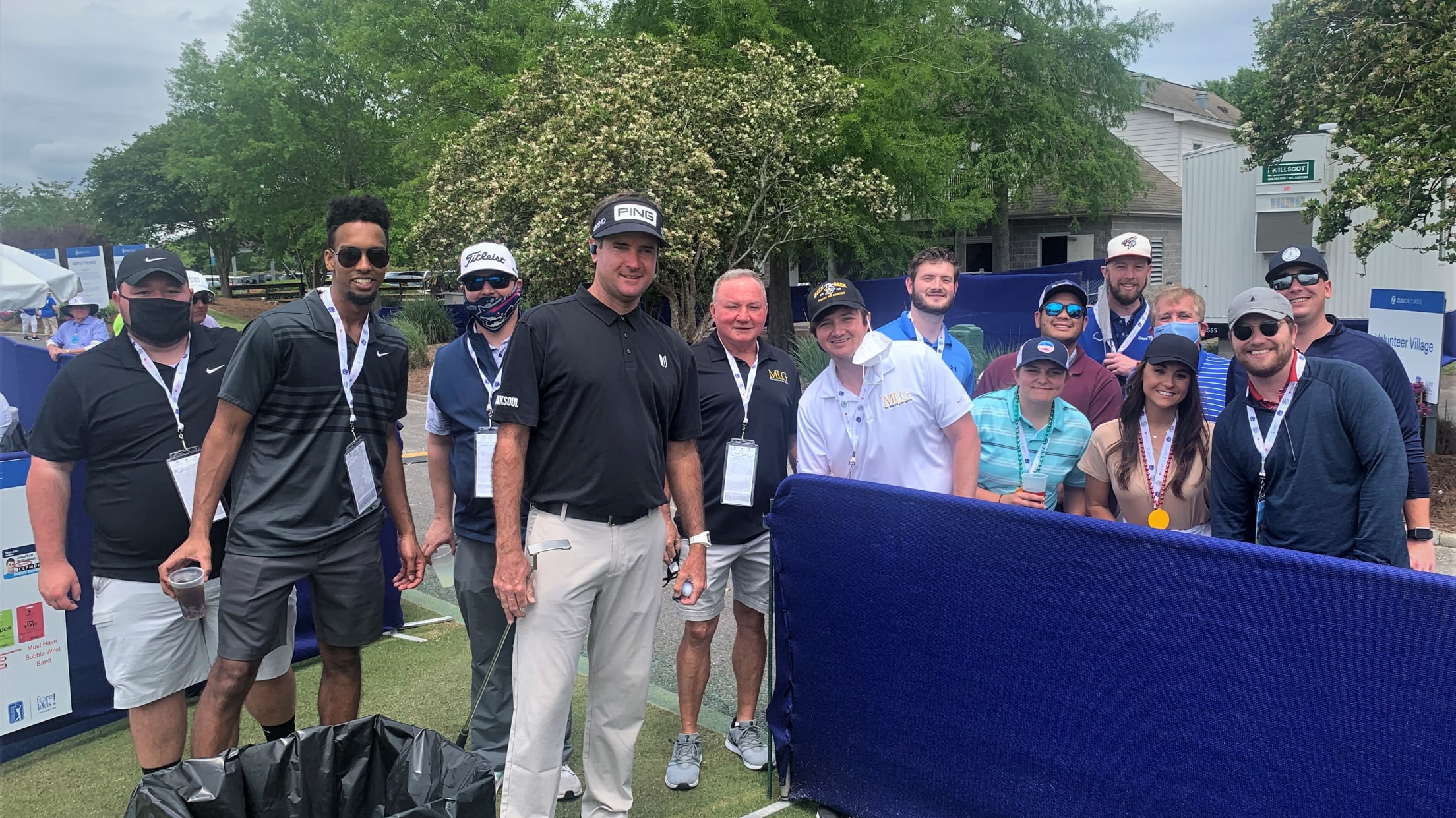 NEW ORLEANS -- John Mahoney stood about 50 yards away, watching Bubba Watson on a practice range effortlessly launching golf shots deep into the sky. Mahoney, an attorney with The Morgan Law Group in Pensacola, was part of a traveling gallery arranged by the Blue Wahoos to attend Friday's second
Blue Wahoos Celebrate Local Talented Performers At 'Wahoos Casting Call' on May 1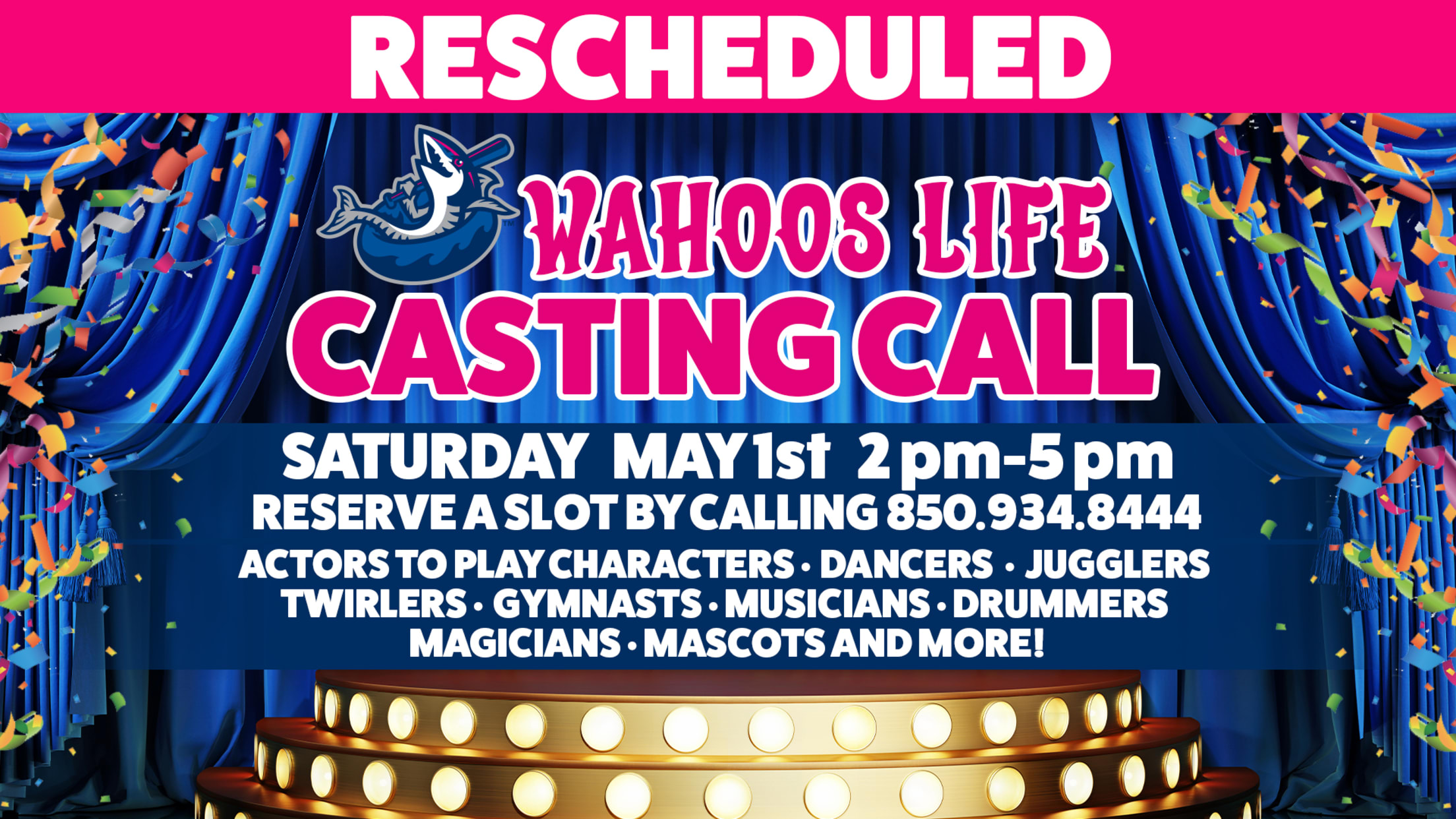 The Pensacola Blue Wahoos will hold the first annual Wahoos Casting Call, a celebration of the immense talent in Pensacola, on Saturday, May 1 at Blue Wahoos Stadium from 2: 00 PM until 5:00 PM. At the event, individuals are encouraged to audition to be considered to perform at a
Fish Out of Water: A Look at Baseball and Life in the new Double-A South
Fish Out of Water is weekly column covering both baseball and the communities that make up the Double-A South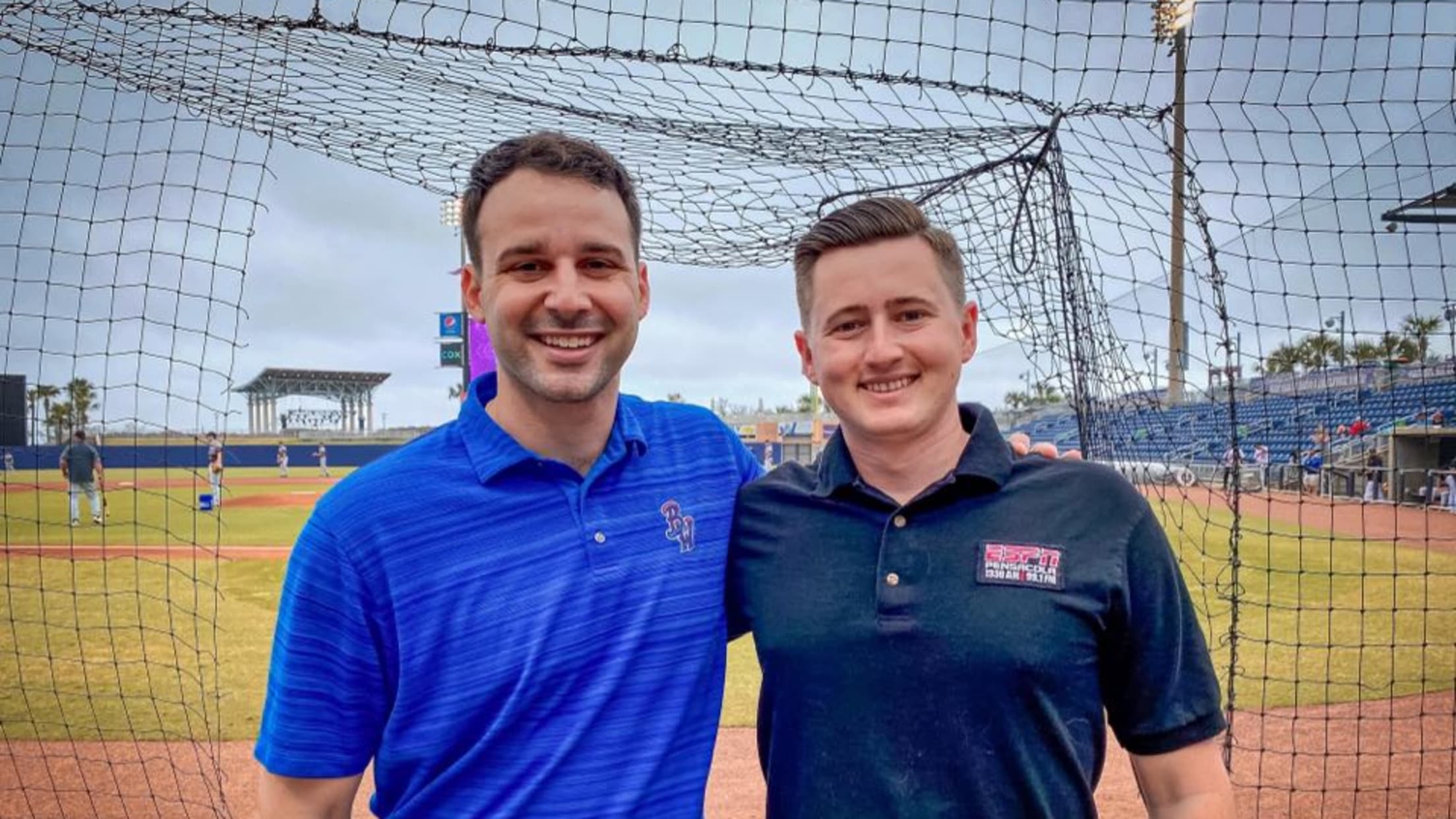 Today marks the 592nd day since the Pensacola Blue Wahoos opened their gates and welcomed fans for a Blue Wahoos baseball game. The last time the Blue Wahoos played here, Pensacola was hosting the Biloxi Shuckers in a must-win game three of the Southern League South Division Championship series. The