Blue Wahoos' J.J. Bleday, Misner To Play In Arizona Fall League All-Star Game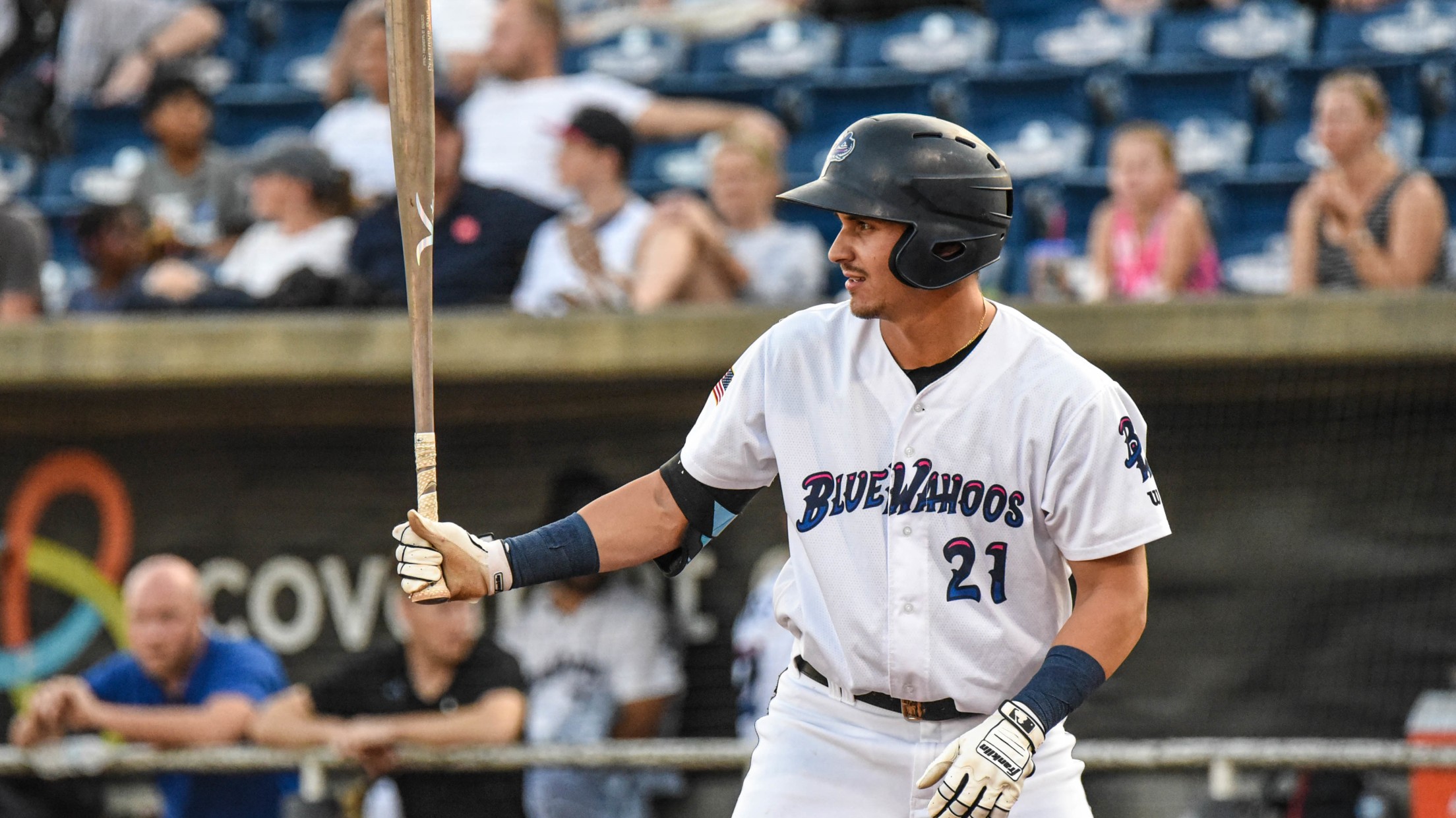 After playing his 2021 with Blue Wahoos, outfielder J.J. Bleday has shined in the Arizona Fall League and will play in the Nov. 13 All-Star game on MLB Network. (Daniel Venn)
J.J. Bleday showed flashes of his potential in Pensacola with the Blue Wahoos during the entire 2021 season. But an even brighter showcase has occurred in the Arizona Fall League where the Miami Marlins first round pick in 2019 has shined as the league's fourth best hitter and will play
J.J. Bleday showed flashes of his potential in Pensacola with the Blue Wahoos during the entire 2021 season.
But an even brighter showcase has occurred in the Arizona Fall League where the Miami Marlins first round pick in 2019 has shined as the league's fourth best hitter and will play in Saturday's annual AFL Fall Stars Game at Salt River Fields in Scottsdale, Arizona.
The game will be broadcast at 6 p.m. on the MLB Network and live streamed through MLB.com and the MLB app.
Joining Bleday among the East Team stars will be fellow outfielder Kameron Misner, who followed Bleday as the Marlins' second pick in the first round of the 2019 draft. Misner played 14 games for the Blue Wahoos, after being promoted from High-A Beloit Snappers in September.
Bleday, who turned 24 on Nov. 10, finished his high school career at Panama City-Mosley, then became a standout player at Vanderbilt when the Marlins chose him as the fourth overall pick in 2019. After a short season in 2019 (38 games), Bleday did not play in 2020 after the coronavirus pandemic shut down all levels of Minor League Baseball.
He played in 110 games for the Blue Wahoos, batting .212 with 12 homers and 54 RBI. In the five weeks in the AFL, Bleday is hitting .329 with five homers and 20 RBI, along with a .620 slugging percentage. He had a five-hit game in the league.
Bleday and Misner have helped their team, the Mesa Solar Sox, to a first-place standing in the AFL East Division. The league championship game is Nov. 20 and will also be broadcast on the MLB Network. Misner has slugged seven homers and 14 RBI in 20 games.
Misner and Bleday are the Marlins two representatives in the Fall Stars Game.
The Mesa team includes prospects from the Oakland Athletics, the Toronto Blue Jays, the Chicago Cubs and the Baltimore Orioles, along with the Marlins. Bleday is the only Marlins prospect to make the AFL All-Star Game.
There are seven other Marlins prospects on the Mesa team, including relief pitcher Jefry Yan who joined the Blue Wahoos later in the 2021 season.