Blue Wahoos New Affiliate, Miami Marlins, Heads Into 2021 Season With MLB's Best Spring Record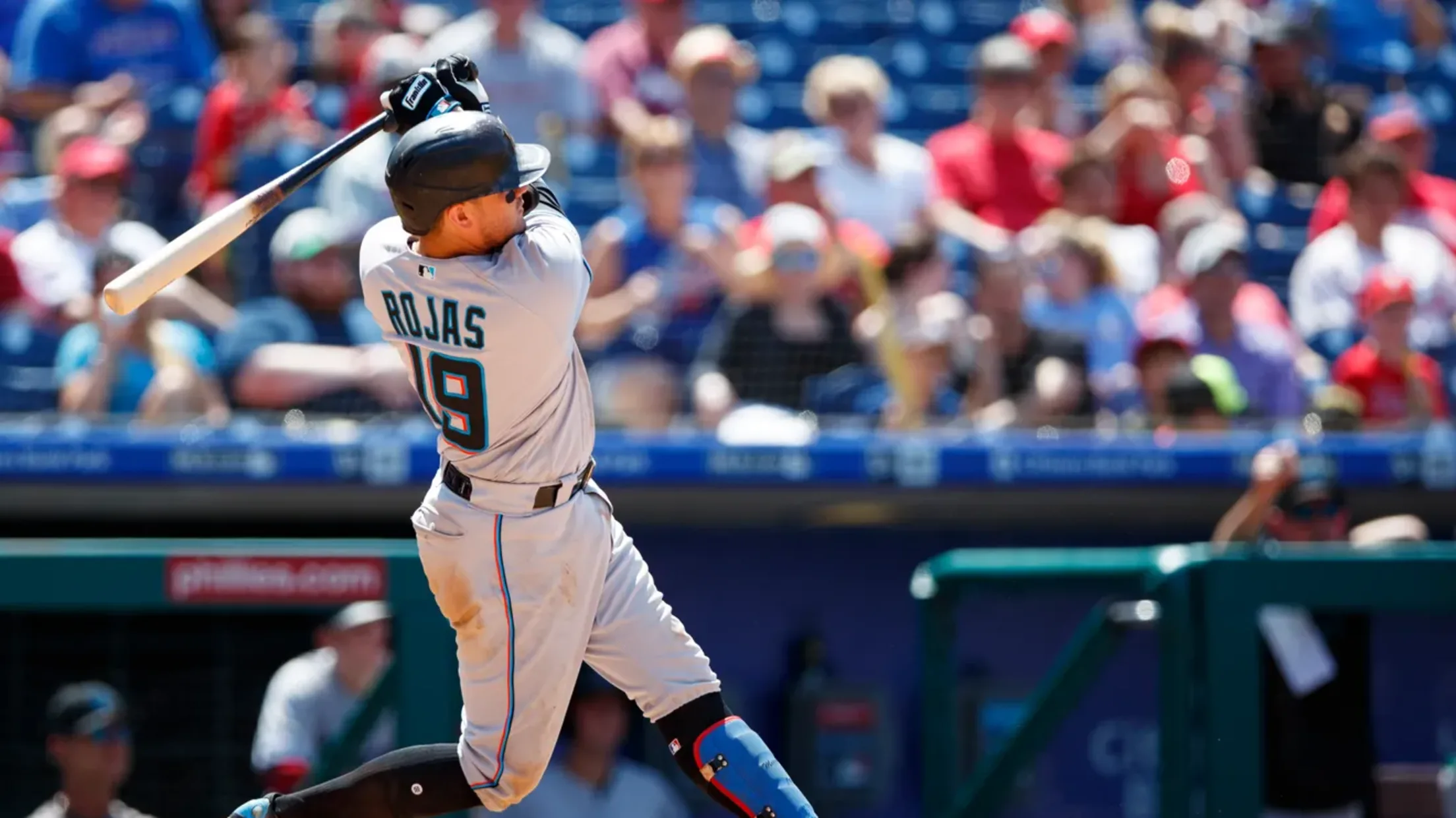 MIami Marlins shortstop Miguel Rojas, who played for the Pensacola Blue Wahoos in the 2012 inaugural, helped the Marlins post MLB's best spring training winning percentage heading in Thursday's regular-season opener. (Photo Courtesy of Pensacola News Journal)
The Miami Marlins, who officially became the Blue Wahoos new affiliation in mid-February, head into their 2021 season on Thursday with the best spring training success in Major League Baseball. Their .737 winning percentage, following a 14-5 record in decision games, led all 30 MLB teams. Five other Marlins games
The Miami Marlins, who officially became the Blue Wahoos new affiliation in mid-February, head into their 2021 season on Thursday with the best spring training success in Major League Baseball.
Their .737 winning percentage, following a 14-5 record in decision games, led all 30 MLB teams. Five other Marlins games in March ended in a tie.
It was the Marlins' second-best percentage in the Grapefruit League since the franchise started in 1993.
The five losses matched 1997 as the fewest in Miami's spring training history. The Marlins begin the 2021 regular season on Thursday in Miami against the Tampa Bay Rays, who reached the World Series six months ago, in a 3:10 p.m. (CDT) Opening Day game.
"Our expectations are high. We are not going to sell ourselves short," said Marlins shortstop Miguel Rojas, a former Blue Wahoos player, speaking to the Miami Herald in a podcast, Fish Bytes.
Rojas is the Marlins' unofficial team captain and helped Miami have its breakthrough season during the abbreviated 2020 schedule, which evolved into the Marlins first playoff trip in 17 years. He played in Pensacola in 2012 during the Blue Wahoos inaugural season as a member of the Cincinnati Reds organization.
"We are going to be prepared for what we want to accomplish," said Rojas, on the Miami Herald podcast. "I'm pretty excited about this team and what's going to happen this year.
"We never know exactly what the results are going to be, but at the end of the day the most important thing is we're prepared, we're ready and we're not afraid of what we have in front of us."
The Marlins wrapped up their Grapefruit League schedule March 28 with a 6-1 win against the Houston Astros, ending with three consecutive wins. The final day of spring training throughout MLB was March 30.
What worked best? Pitching. The Marlins used a combined 29 pitchers in spring training games. Their 77 runs allowed were the fewest among all 30 Major League teams. They were among only two teams – Toronto Blue Jays being the other – to allow less than 100 runs in exhibition games.
The only Grapefruit League record in Marlins club history that was better occurred in 1997 when the team finished 26-5 and went on to a stunning World Series Championship season.
Rojas is one of two former Blue Wahoos expected to be on the Opening Day roster when released Wednesday. The other is catcher Chad Wallach, who played in 69 games for the Blue Wahoos during the 2016 season.
Two other former Blue Wahoos, first baseman Lewin Diaz and catcher Brian Navarreto, both of whom played in Pensacola during the 2019 season as members of the Minnesota Twins organization, spent a good portion of spring training with the Marlins' major league club before being optioned to minor league camp.
Like most MLB teams, the Marlins are going to utilize two training sites in April for their minor league players. The players not part of the 26-man Opening Day roster, along with players designated for the Triple-A level Jacksonville Jumbo Shrimp, will work out in Jacksonville.
The players projected to be in Pensacola for the Double-A Blue Wahoos, along with the High-A Beloit Snappers and Low-A Jupiter Hammerheads, will be working out at Miami's spring training complex in Jupiter.
The Blue Wahoos will begin the 2021 season on the road May 4 against the Mississippi Braves. Their home opener is set for May 11. Season tickets are on sale for prices beginning at $525 and will guarantee a ticket to all 60 Blue Wahoos home games.
WANT TO WATCH?
WHAT: Miami Marlins Season Opener
WHEN: Thursday, April 1 at 3:10 p.m.
WHERE: loanDepot Park, Miami
WHO: Tampa Bay Rays vs. Marlins
TV: Bally Sports Florida (formerly Fox Sports Florida) available to various Northwest Florida providers.