League Leading Arraez Promoted To Triple-A Rochester
2nd round pick catcher Ben Rortvedt joins Wahoos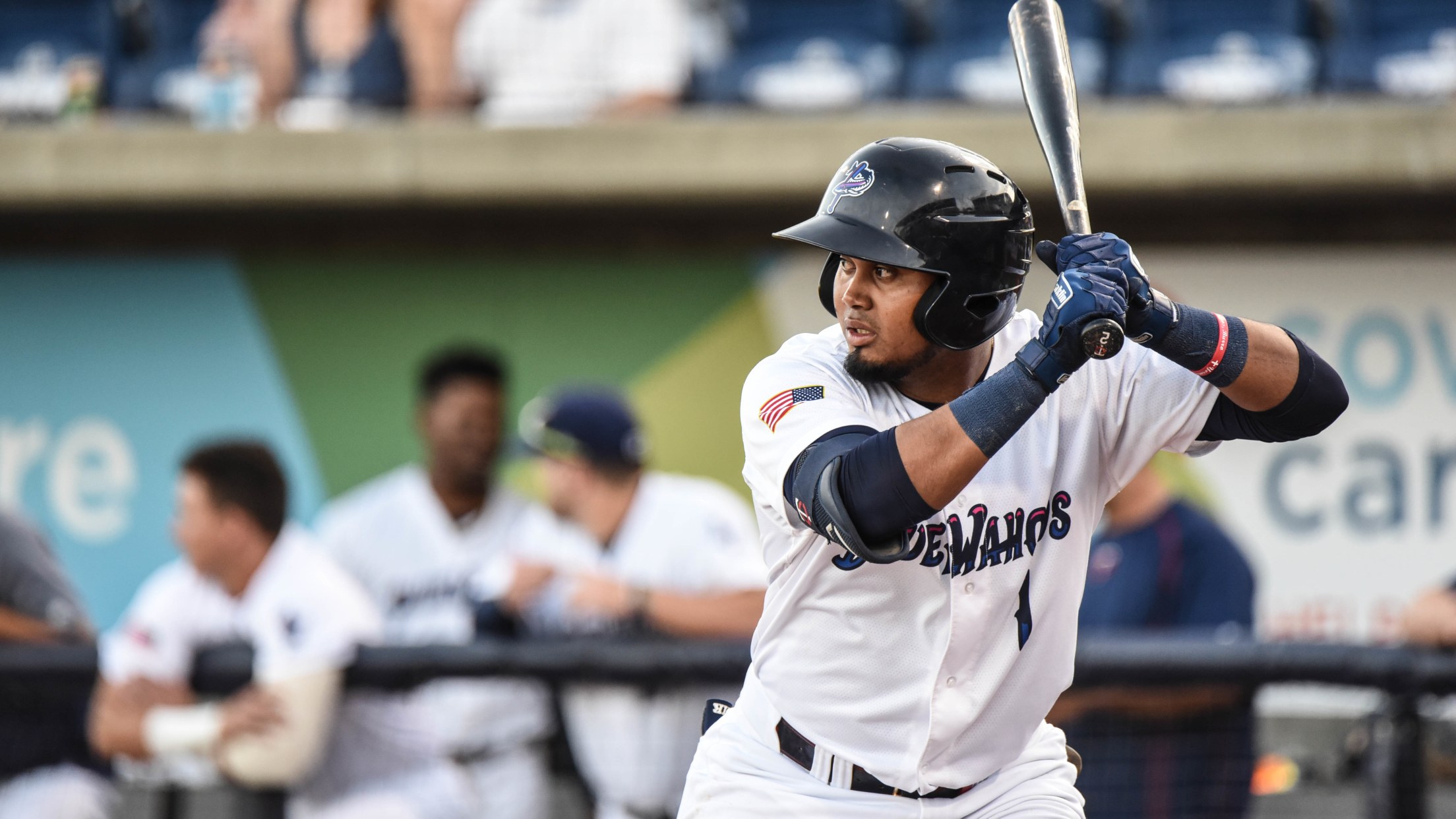 After hitting .342 to open the 2019 season with Pensacola, Luis Arraez has been promoted to AAA-Rochester. (Daniel Venn)
No player in the first seven weeks of the Southern League season hit better than the Pensacola Blue Wahoos' Luis Arraez.The performance has typified his entire pro career.Arraez, who turned 22 on April 9, was elevated Tuesday to the Rochester Red Wings, the Minnesota Twins Triple-A affiliate, after producing a
No player in the first seven weeks of the Southern League season hit better than the Pensacola Blue Wahoos' Luis Arraez.
The performance has typified his entire pro career.
Arraez, who turned 22 on April 9, was elevated Tuesday to the Rochester Red Wings, the Minnesota Twins Triple-A affiliate, after producing a league-best .342 average which included six doubles, 14 RBI in 38 games at the Double-A level. His .415 on-base percentage was second best in the Southern League.
Arraez' batting average was nine points above Mississippi Braves touted prospect Drew Waters, the second-leading hitter in the Southern League.
Arraez, an infielder, played in all 38 games for the Blue Wahoos, appearing around the diamond at second base (15 games), third base (15), shortstop (5) and left field (1). His average was the third best among all Double-A level hitters. In five minor league seasons across five different levels, the left-hand hitting Arraez has produced a .330 career average.
So far this season, only Ben Ruta (.372), an outfielder with the Trenton Thunder, a New York Yankees affiliate, and Jorge Oña, an outfielder with the Amarillo Sod Poodles, a San Diego Padres affiliate, had higher averages among the 30 Double-A teams.
Arraez, a big factor in the Blue Wahoos' franchise best start to the season, rejoins teammate Devin Smeltzer with the Red Wings, who has produced two sensational starts in Triple-A.
In his last start May 11, Smeltzer threw eight shutout innings in a hard-luck 1-0 loss against the Durham Bulls. The outing followed Smeltzer's Triple-A debut May 3 when he worked seven scoreless innings against the Pawtucket Red Sox.
Smeltzer, a quick-working lefty, whose comeback from cancer at 9-years-old has been an inspirational story, has allowed just two earned runs in seven starts this season, including the first five with the Blue Wahoos.
Arraez has been on an upward track since he signed with the Twins at 16-years-old out of his native Venezuela. He entered this season ranked No. 17 by MLB Pipeline among the Twins' top 30 prospects. He was placed on the Twins' 40 man roster following 2018.
"He knows what he's doing with a bat in his hands," said Twins manager Rocco Baldelli, speaking to Baseball America in a story published March 6. "He looks like he's played in the big leagues already."
Prior to leaving for Rochester, Arraez had hit .500 during the Blue Wahoos ongoing series in Chattanooga against the Lookouts, where he played 48 games last season when the Lookouts were the Twins' Southern League affiliate.
Arraez batted .298 last season for the Lookouts in 48 games after earning a promotion to Double-A by hitting .320 in 60 games with High-A Fort Myers.
In the short time he spent in Pensacola this season, Arraez connected with fans. He performed on stage at Seville Quarter with teammates during a reception for the Blue Wahoos before the season. He was always accommodating to fans with autographs before and after games.
The Twins are hoping Arraez continues his sweet stroke in Rochester, which might lead to a big league debut later this season or when rosters expand in September.
While Arraez departed, the Blue Wahoos received 21-year-old catching prospect Ben Rortvedt, the #2 ranked catching prospect in the Twins system and the #24 overall prospect in the Minnesota organization (MLB Pipeline), who began the season in Advanced-A Fort Myers Miracle.
In 24 games with Fort Myers, Rortvedt batted .238 with eight doubles, two homers and 10 RBI. He was the Twins' second-round draft pick in 2016 from Verona, Wisconsin.