Chiefs Drop Series Finale Against Wisconsin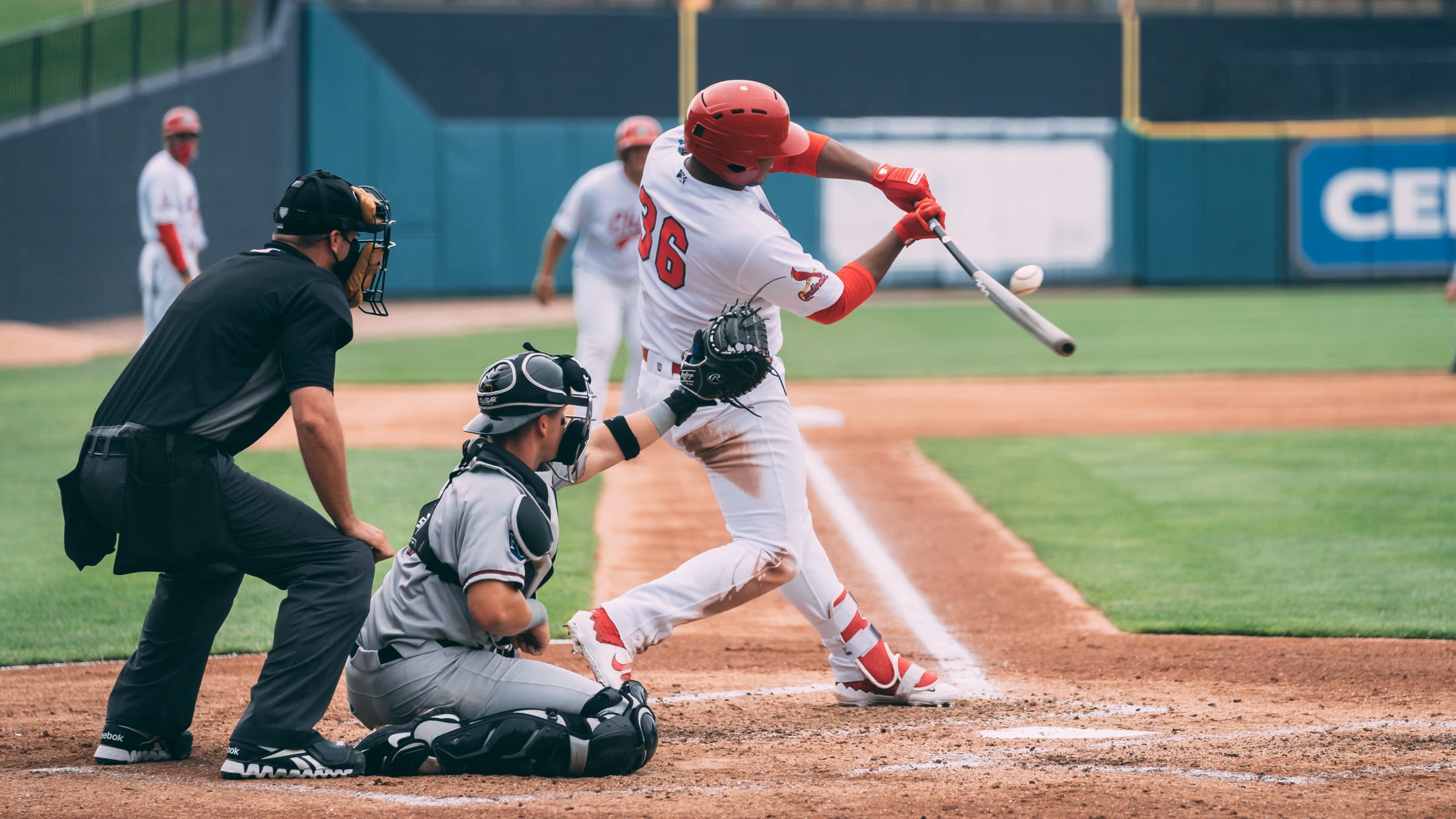 Site: Appleton, Wis. (Fox Cities Stadium) Score: Wisconsin Timber Rattlers 11, Peoria Chiefs, 2 Records: Peoria Chiefs (12-18), Wisconsin Timber Rattlers (15-15) Next Chiefs Game: Tuesday, June 8 -- vs. Quad Cities (Dozer Park.), 6:35 p.m. Appleton, Wis. -- The bats fell quiet in the series finale as the Peoria
Site: Appleton, Wis. (Fox Cities Stadium)
Score: Wisconsin Timber Rattlers 11, Peoria Chiefs, 2
Records: Peoria Chiefs (12-18), Wisconsin Timber Rattlers (15-15)
Next Chiefs Game: Tuesday, June 8 -- vs. Quad Cities (Dozer Park.), 6:35 p.m.
Appleton, Wis. -- The bats fell quiet in the series finale as the Peoria Chiefs fell to the Wisconsin Timber Rattlers on Sunday afternoon to split the series.
Peoria struck first in the top half of the second inning. Tyler Reichenborn walked with one out in the inning. He would score all the way from first base off a double to right field by Leandro Cedeno. Wisconsin responded with a RBI single from Kekai Rios, scoring Gabriel Garcia from second base.
The Chiefs would re-take the lead in the fourth inning. Reichenborn recorded his second walk of the day with one out and would steal second base. Moises Castillo followed with a bloop-single to right field that would give Peoria a 2-1 advantage. For the Chiefs, it would be their last run scored in the ballgame. Wisconsin would tie the game yet again in the next half inning via a sacrifice fly from Gabriel Garcia.
The Timber Rattlers scored one run in the top of the fifth inning to take a 3-2 advantage, a lead that they would never relinquish. They would pad the lead at 5-2 in the sixth inning when Chad McLanahan hit a two-run homer to right field. In the seventh inning, Wisconsin would put the game out of reach at 11-2. The score would hold through the remaining two innings, securing the series split for Wisconsin.
The Chiefs will return to Dozer Park for a 12-game homestand on Tuesday to face off against Quad Cities. First pitch is scheduled for 6:35 pm.
Single Game Ticket Information
June single game tickets are now on sale! Tickets can be purchased online or at the box office Monday-Thursday from 9 a.m.-4:30 p.m. and on Friday's from 9 a.m.-3 p.m. The box office will be closed for lunch daily between 11:30 a.m.-1 p.m. Tickets for July, August and September will be available at a later date
The Peoria Chiefs are a locally owned and operated and play their games at Dozer Park. The Chiefs are a committed community asset and premier entertainment venue for families and individuals in Central Illinois.