Chiefs Drop Series Opener Against Quad Cities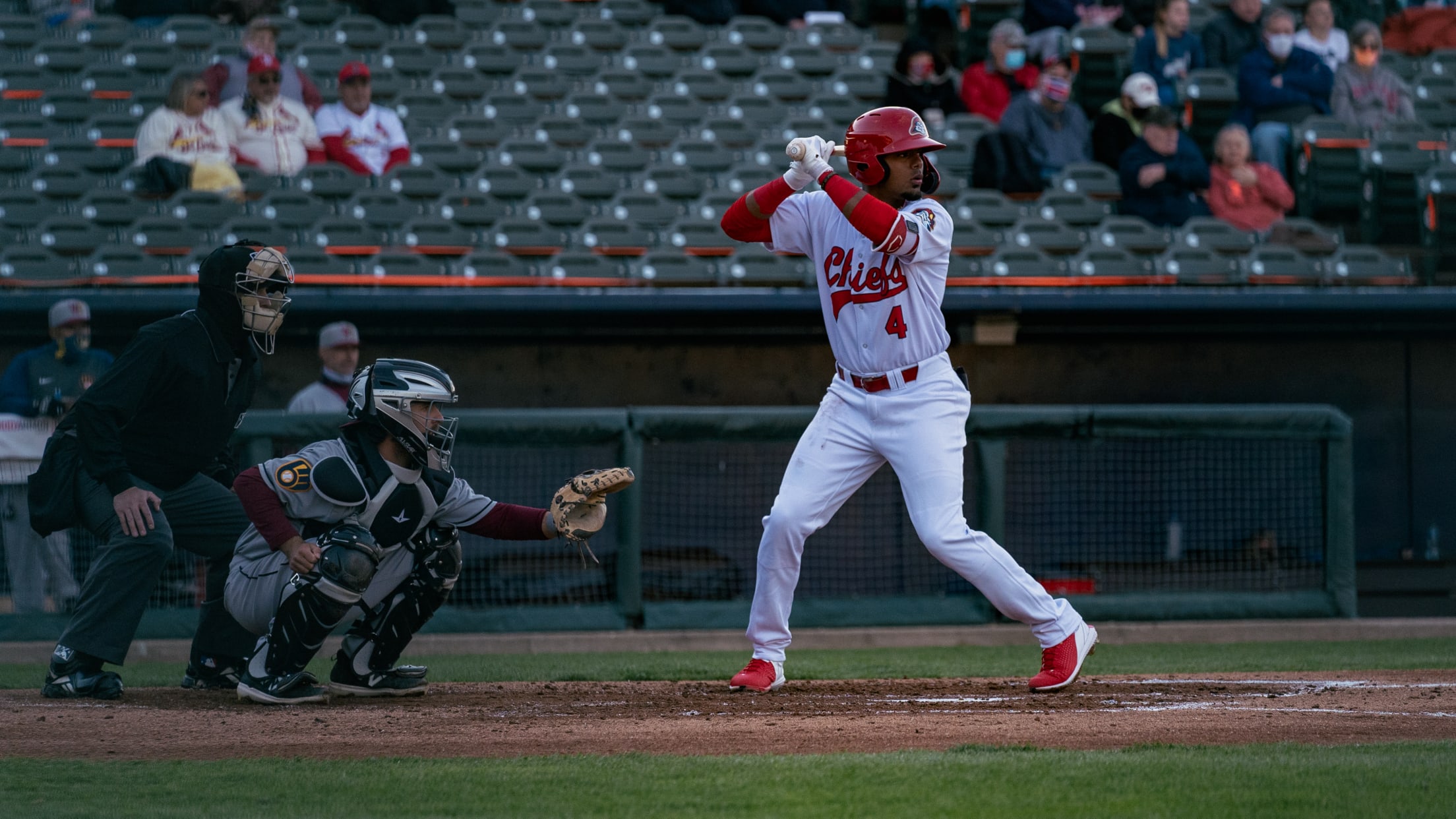 Site: Dozer Park (Peoria, IL) Score: Quad Cities River Bandits 6, Peoria Chiefs, 3 Records: Quad Cities (20-10), Peoria (12-19) Next Chiefs Game: Tuesday, June 9 -- vs. Quad Cities (Dozer Park.), 6:35 p.m. Peoria IL. -- After a 12-game road swing through Wisconsin, the Chiefs were unable to start
Site: Dozer Park (Peoria, IL)
Score: Quad Cities River Bandits 6, Peoria Chiefs, 3
Records: Quad Cities (20-10), Peoria (12-19)
Next Chiefs Game: Tuesday, June 9 -- vs. Quad Cities (Dozer Park.), 6:35 p.m.
Peoria IL. -- After a 12-game road swing through Wisconsin, the Chiefs were unable to start a 12-game homestand with a win, falling 6-3 to Quad Cities Tuesday night.
Peoria scored first for the third time in their last four games, when Moises Castillo tripled home Zade Richardson to give the Chiefs an early 1-0 advantage. It was just the second triple of the year hit by the Chiefs and the first at Dozer Park.
Chiefs starter Michael YaSenka was perfect through three innings and retired the first ten batters he faced. After allowing two men to reach, River Bandits second baseman Michael Massey poked a two-out, three-run homer to right field to give Quad Cities a 3-1 lead.
Quad Cities chipped in two more runs in the fourth inning, including one off of a line drive single that deflected off the glove of Chiefs second baseman Francisco Hernandez. The River Bandits made it 5-1 after a sac fly.
YaSenka went six innings for the Chiefs, a season-high, and allowed five runs on five hits.
The Chiefs inched closer in the bottom of the sixth inning on the strength of two defensive errors by Quad Cities. Pedro Pages reached on a fielding error to begin the inning, advanced to second on a wild pitch, stole third base and scored on a throwing error by catcher William Hancock. Five batters later, Castillo picked up his second RBI of the contest on a single to right field. Castillo was the lone Chief to record a multi-hit game.
Quad Cities scored once more in the eighth and the Chiefs were unable to get any closer. Garrett Davila earned the win in relief. The left-handed twirled 3.1 scoreless innings.
The Chiefs are back in action tomorrow night at 6:35 p.m. Nick Trogrlic-Iverson will start for the Chiefs. A.J. Block will oppose him for Quad Cities.
Single Game Ticket Information
June single game tickets are now on sale! Tickets can be purchased online or at the box office Monday-Thursday from 9 a.m.-4:30 p.m. and on Friday's from 9 a.m.-3 p.m. The box office will be closed for lunch daily between 11:30 a.m.-1 p.m. Tickets for July, August and September will be available at a later date
The Peoria Chiefs are a locally owned and operated and play their games at Dozer Park. The Chiefs are a committed community asset and premier entertainment venue for families and individuals in Central Illinois.