Chiefs Prevail Behind Pereira's Superb Effort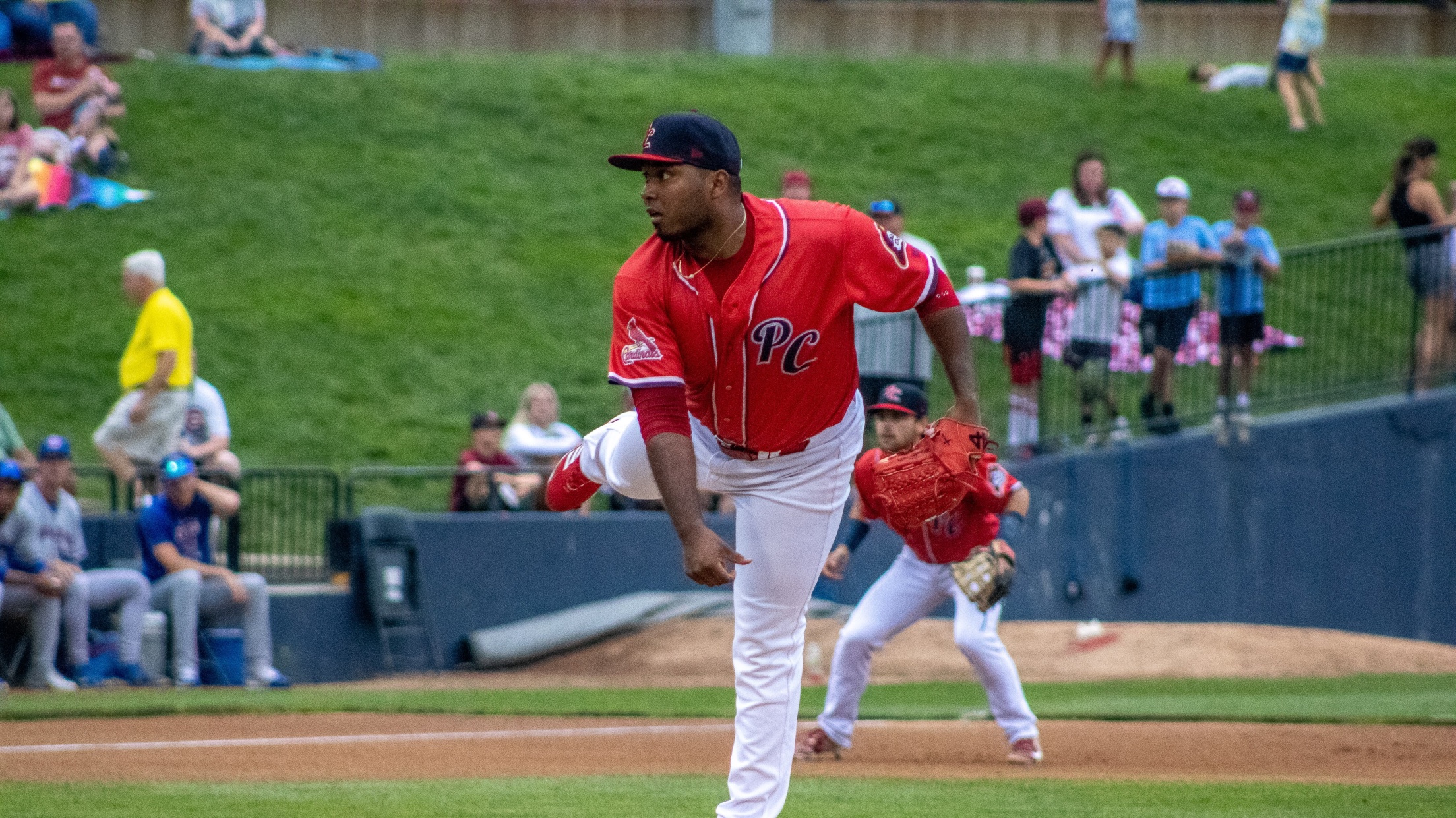 PEORIA, IL - Wilfredo Periera got the ball for the Chiefs on Friday night and was masterful, spinning six scoreless innings on the way to earning his sixth win of the year in a 4-2 triumph in front of 3,002 fans at Dozer Park. Dating back to Wednesday, Chiefs starters
PEORIA, IL - Wilfredo Periera got the ball for the Chiefs on Friday night and was masterful, spinning six scoreless innings on the way to earning his sixth win of the year in a 4-2 triumph in front of 3,002 fans at Dozer Park. Dating back to Wednesday, Chiefs starters have now turned in 16 consecutive frames without allowing a run.
Peoria got the night started, scoring in the first on an LJ Jones base hit that plated Brady Whalen to make it 1-0 Chiefs. Jones has now driven in a run in five of his last six games as he continues his offensive tear in the month of July.
In the bottom of the fourth, Tyler Reichenborn scalded a line drive over the left field wall for his sixth home run on the year to double the Peoria lead to 2-0.
In the sixth, it was yet again Peoria who looked to play add-on. Following a Jones base hit, Osvaldo Tovalin was set up to cash in on his sixth long ball of 2022, a moonshot to deep right field that once again doubled the Chiefs edge to 4-0. Tovalin has now homered four times since last week's All-Star break.
Upon Pereira's exit after six marvelous innings, the TinCaps broke through late against the Chiefs bullpen. After a clean seventh from Edgar Manzo, a double and two walks loaded up the bases in the eighth and forced the right-hander out of the ballgame. Gianluca Dalatri entered the fray and immediately got a ground ball for a 6-4-3 double play and the Chiefs traded two outs for the run that cut the lead to 4-1.
With the score remaining the same in the top of the ninth, Fort Wayne rallied with their back to the wall. Down to their final strike, Anthony Vilar sliced an RBI double down the left field line to make it a 4-2 score. However, the visitors did not get any closer than that, as Dalatri punched out Padres top prospect Robert Hassell to end the night.
The win evens the series and bumps Peoria to 40-54 on the season, and 12-16 in the second half. Game five of the series is on tap tomorrow night at 6:35, with Zane Mills making the start for Peoria. Fort Wayne will turn to Noel Vela.