Five-Run Fourth Lifts Snappers Over Chiefs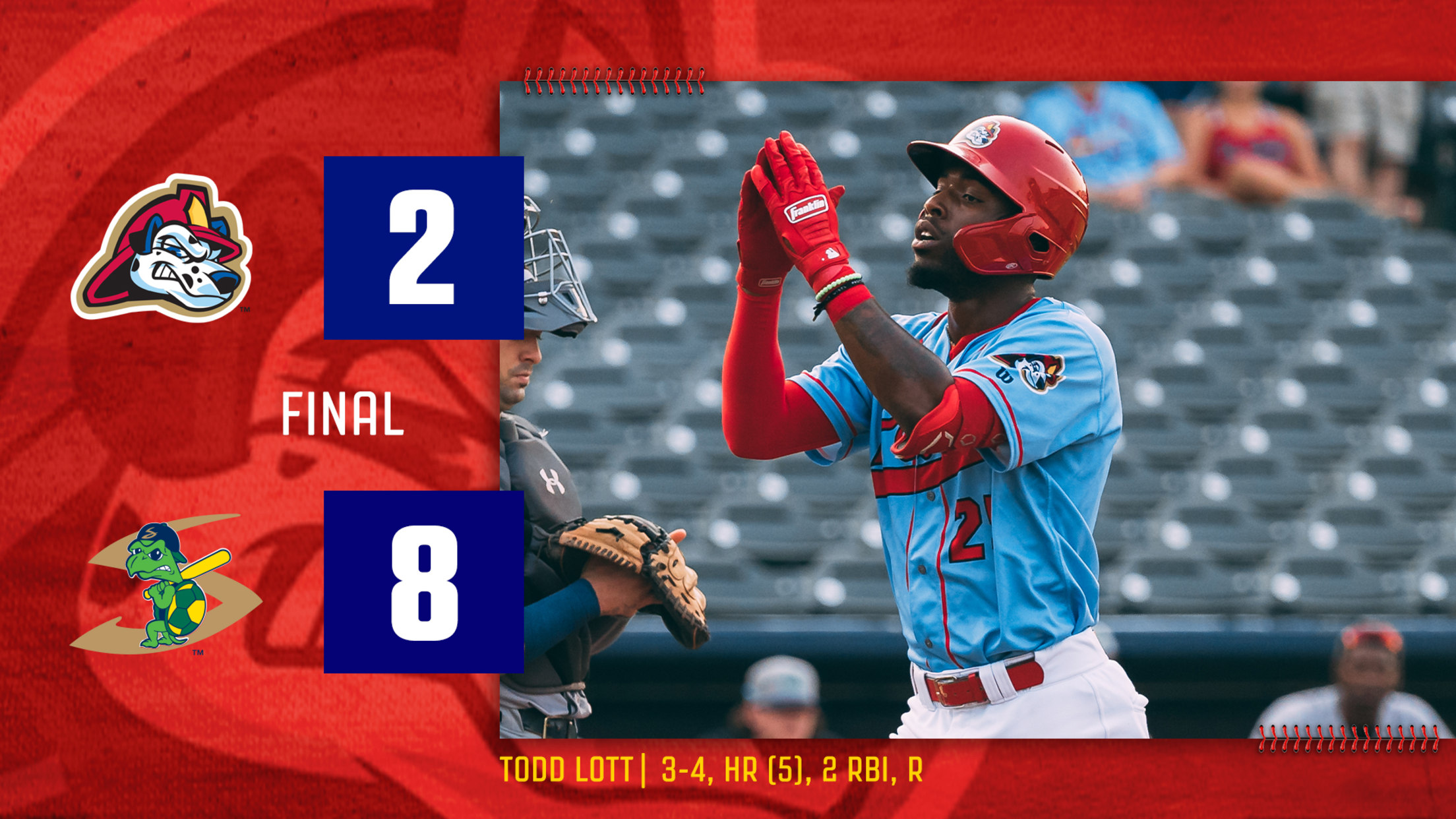 Site: Beloit, WI (ABC Supply Stadium) Score: Beloit Snappers 8, Peoria Chiefs 2 Records: Peoria (35-58), Beloit (44-49) Next game: Saturday, August 21- at Beloit Snappers (Beloit, Wisconsin), 6:35 pm Beloit, WI-- A five-run fourth inning doomed the Chiefs and set the tone for an 8-2 loss to the Beloit
Site: Beloit, WI (ABC Supply Stadium)
Score: Beloit Snappers 8, Peoria Chiefs 2
Records: Peoria (35-58), Beloit (44-49)
Next game: Saturday, August 21- at Beloit Snappers (Beloit, Wisconsin), 6:35 pm
Beloit, WI-- A five-run fourth inning doomed the Chiefs and set the tone for an 8-2 loss to the Beloit Snappers Friday night.
Beloit drew first blood early with a lead-off homer from Connor Scott to jump out to a 1-0 advantage. The Snappers added two more runs on the board in the third inning after Troy Johnston hit a ground-rule double, which cushioned their lead to 3-0.
Peoria found little offense outside of Leandro Cedeno and Todd Lott as the tandem recorded six of Peoria's seven total hits on the night. Jordan Walker was the only other player to record a hit for the Chiefs tonight. With two outs in the fourth, it was Lott who doubled to right field to score Cedeno and make it a 3-1 ballgame.
In the bottom of the fourth, however, Beloit put the game away as they sent all nine men to the plate and scratched five runs. Connor Scott mashed his second homer of the contest, a three-run blast, while Troy Johnston drove in two more with a bloop single to left. Scott and Johnston drove in four runs each in the victory.
Jacob Schlesner did everything he could to stem the tide. The left-handed reliever twirled three scoreless innings but the offense could not piece together a rally. In the ninth, Lott had one more at-bat. The first baseman mashed a solo blast to left field and has now homered in consecutive contests. On the year, Lott has hit four of five homers against Beloit.
The Chiefs will look to get back in the win column tomorrow night. Connor Lunn, who leads the High-A Central in innings pitched, will toe the rubber for Peoria. First pitch is slated for 6:35 p.m.
Single Game Ticket Information
August and September single game tickets are now on sale! Tickets can be purchased online or at the box office Monday-Thursday from 10 a.m. - 4:30 p.m. and on Friday's from 10 a.m. - 3 p.m. The box office will be closed for lunch daily between 11:30 a.m. – 1 p.m.
The Peoria Chiefs are locally owned and operated and play their games at Dozer Park. The Chiefs are a committed community asset and premier entertainment venue for families and individuals in Central Illinois.