Long Ball Leads Chiefs to Victory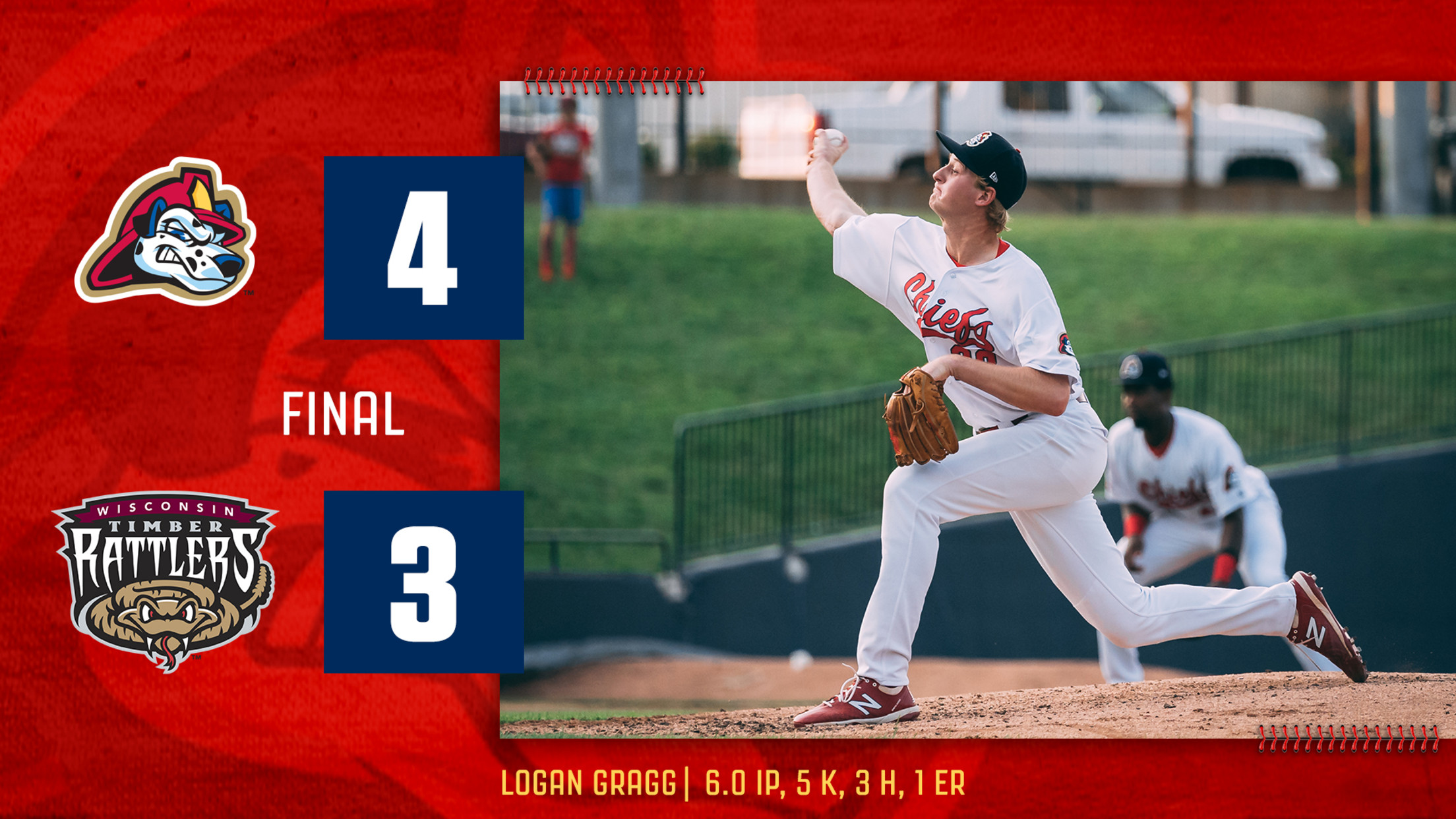 Site: Peoria, Ill. (Dozer Park) Score: Peoria Chiefs 4, Wisconsin Timber Rattlers 3 Records: Peoria Chiefs (23-40), Wisconsin Timber Rattlers (30-32) Next Chiefs Game: Friday, July 16 -- vs. Wisconsin (Peoria, Ill.), 6:35 p.m. PEORIA, Ill. -- The Peoria Chiefs hit three home runs en route to a 4-3 win
Site: Peoria, Ill. (Dozer Park)
Score: Peoria Chiefs 4, Wisconsin Timber Rattlers 3
Records: Peoria Chiefs (23-40), Wisconsin Timber Rattlers (30-32)
Next Chiefs Game: Friday, July 16 -- vs. Wisconsin (Peoria, Ill.), 6:35 p.m.
PEORIA, Ill. -- The Peoria Chiefs hit three home runs en route to a 4-3 win over the Wisconsin Timber Rattlers on Thursday. With the win, the Chiefs snapped a season-long eight game losing streak in the process.
With a scoreless tie in the bottom of the second, the Chiefs took control thanks to two home runs in the inning. With one away in the inning, Tyler Reichenborn parked one onto Jefferson Avenue to give Peoria a 1-0 lead. It was his fourth blast of the year. Three batters later, Matt Chamberlain hit his fifth home run of the season, a two-run blast, to stretch the Peoria lead to 3-0.
Wisconsin got one back in the top of the fourth inning but the Chiefs immediately answered. Chandler Redmond led off the bottom of the frame with a 425-foot blast to make it 4-1.
From there, Logan Gragg carried the load. The Chiefs starter went six innings and allowed just three hits while striking out five. He picked up his first professional win in the process.
Freddy Pacheco allowed a ninth inning run, but was able to secure the save, his fifth of the year. Pacheco stranded the tying-run at first base and helped snap the losing skid.
The Chiefs will look to even the series tomorrow, as Nick Trogrlic-Iverson starts for the Chiefs. First pitch is slated for 6:35 p.m.
Single Game Ticket Information
August and September single game tickets are now on sale! Tickets can be purchased online or at the box office Monday-Thursday from 10 a.m. - 4:30 p.m. and on Friday's from 10 a.m. - 3 p.m. The box office will be closed for lunch daily between 11:30 a.m. – 1 p.m.
The Peoria Chiefs are locally owned and operated and play their games at Dozer Park. The Chiefs are a committed community asset and premier entertainment venue for families and individuals in Central Illinois.