River Bandits Rally to Game One Win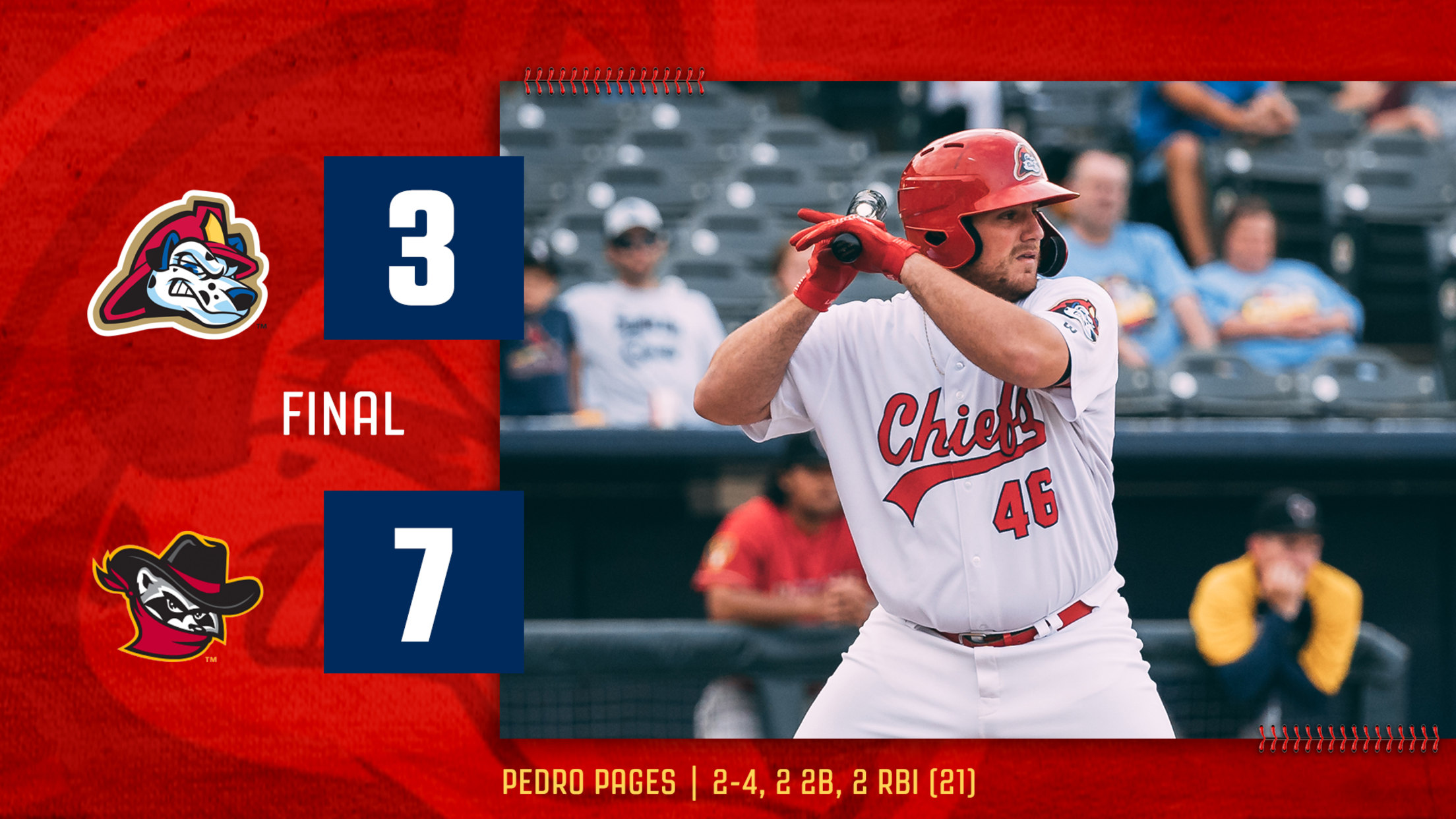 Site: Davenport, IA (Modern Woodmen Park) Score: Quad Cities River Bandits 7, Peoria Chiefs 3 Records: Quad Cities (44-21), Peoria (25-42) Next Chiefs Game: Wednesday, July 21 -- at Quad Cities (Davenport, IA), 6:30 p.m. PEORIA, Ill. -- The Peoria Chiefs took an early first inning lead but fell at
Site: Davenport, IA (Modern Woodmen Park)
Score: Quad Cities River Bandits 7, Peoria Chiefs 3
Records: Quad Cities (44-21), Peoria (25-42)
Next Chiefs Game: Wednesday, July 21 -- at Quad Cities (Davenport, IA), 6:30 p.m.
PEORIA, Ill. -- The Peoria Chiefs took an early first inning lead but fell at the hands of a Quad Cities rally, losing 7-3 in the series opener against the River Bandits.
The Chiefs jumped out to an early 2-0 lead three batters into the contest. After a Jhon Torres double and a Moises Castillo single, catcher Pedro Pages doubled off the center field fence to make it 2-0. Peoria loaded the bases in the inning but stranded the bases full and were unable to add on.
Chiefs starter Michael YaSenka did not allow a hit through the first three innings of his outing. In the fourth inning, a single and a homer tied the game, 2-2. An inning later, Maikel Garcia singled home a run to make it 3-2. YaSenka just missed a quality start, as he went 5.2 innings and allowed three runs. The right-hander struck out seven.
With the Chiefs trailing 3-2 in the sixth, Leandro Cedeno obliterated his seventh home run of the year, a long blast to left field, to promptly knot the game back up, 3-3.
The first-place River Bandits had a response in the late innings. Quad Cities scored twice in the seventh inning and two more times in the eighth to create the final margin. The Chiefs had won three of their last four prior to tonight's loss.
The series continues tomorrow at 6:30. Logan Gragg, who picked up his first professional win in his last start, goes for the Chiefs. Asa Lacy, the fourth-overall pick in the 2020 draft, starts for Quad Cities.
Single Game Ticket Information
August and September single game tickets are now on sale! Tickets can be purchased online or at the box office Monday-Thursday from 10 a.m. - 4:30 p.m. and on Friday's from 10 a.m. - 3 p.m. The box office will be closed for lunch daily between 11:30 a.m. – 1 p.m.
The Peoria Chiefs are locally owned and operated and play their games at Dozer Park. The Chiefs are a committed community asse