Dodgers' Aleaziz suspended for 50 games
Dodgers' Aleaziz, Idrogo and Twins' Rosario also receive bans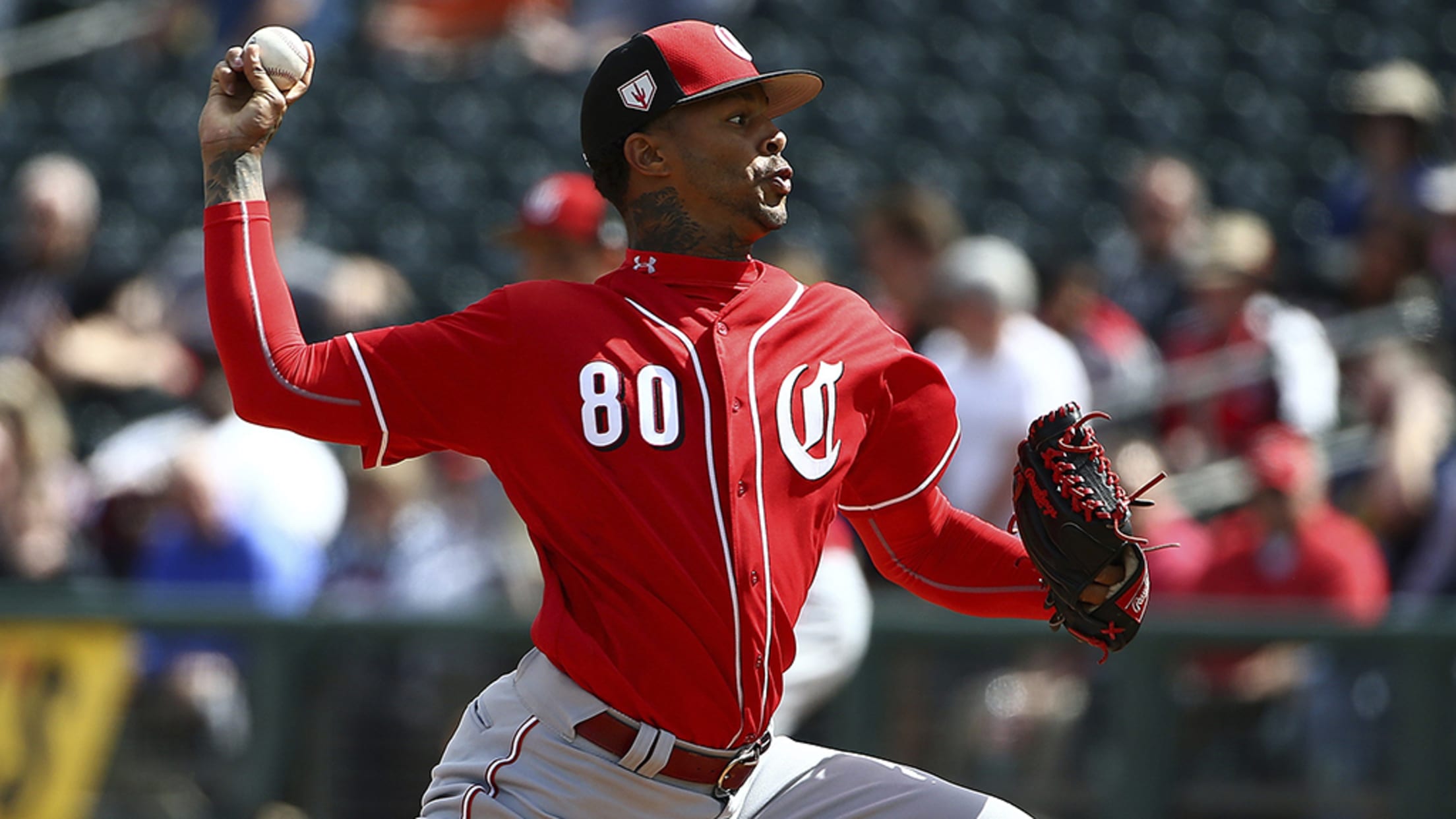 Vladimir Gutierrez was one of four Minor Leaguers suspended for violating the Minor League Drug Prevention and Treatment Program, Major League Baseball announced Sunday. The No. 15 Reds prospect received an 80-game suspension after he tested positive for the performance-enhancing substance Stanozolol. Dodgers prospects Reza Aleaziz and Juan Idrogo and
Minor League teams reminisce about retro logos
Burlington's tweet sparks trip down visual memory lane for clubs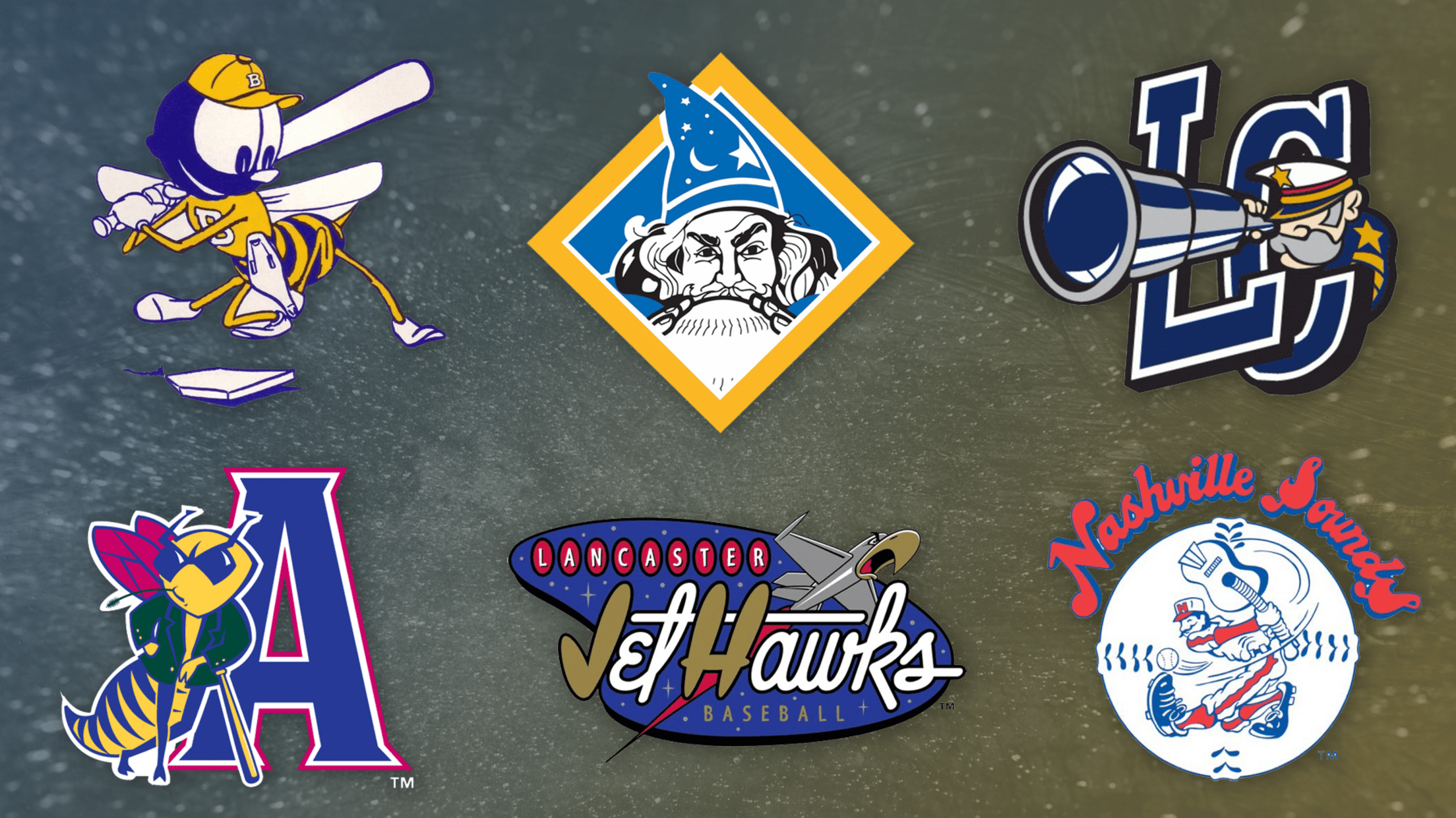 Like all of us, Minor League teams across the country are trying to navigate a new normal and figure out how to keep themselves occupied on this strange frontier. Fortunately, social media can be a tool to unite, as the Class A Burlington Bees discovered last week.Burlington invited teams around
Reds invite Lodolo, India to big league camp
Top prospects, former No. 1 picks among 16 non-roster invitees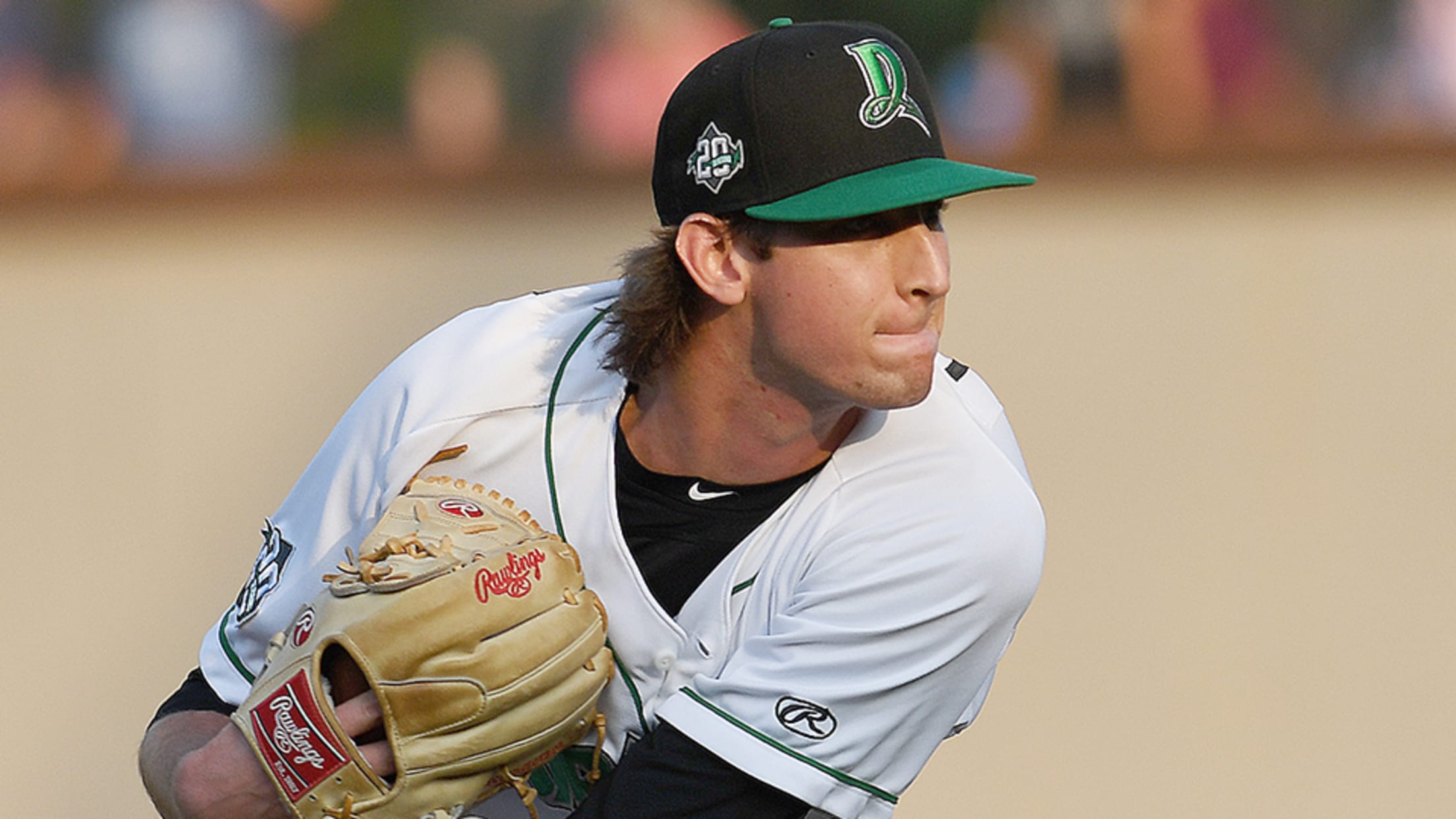 Nick Lodolo and Jonathan India both have had solid starts to their careers since being selected in the first round of the Draft in back-to-back years. Now they're sharing the chance to showcase their skills on the top stage for the first time.The Top 100 prospects earned their first invitations to
Giants pick up prospect Wilson from Angels
Fourth-ranked Los Angeles prospect moved during Cozart deal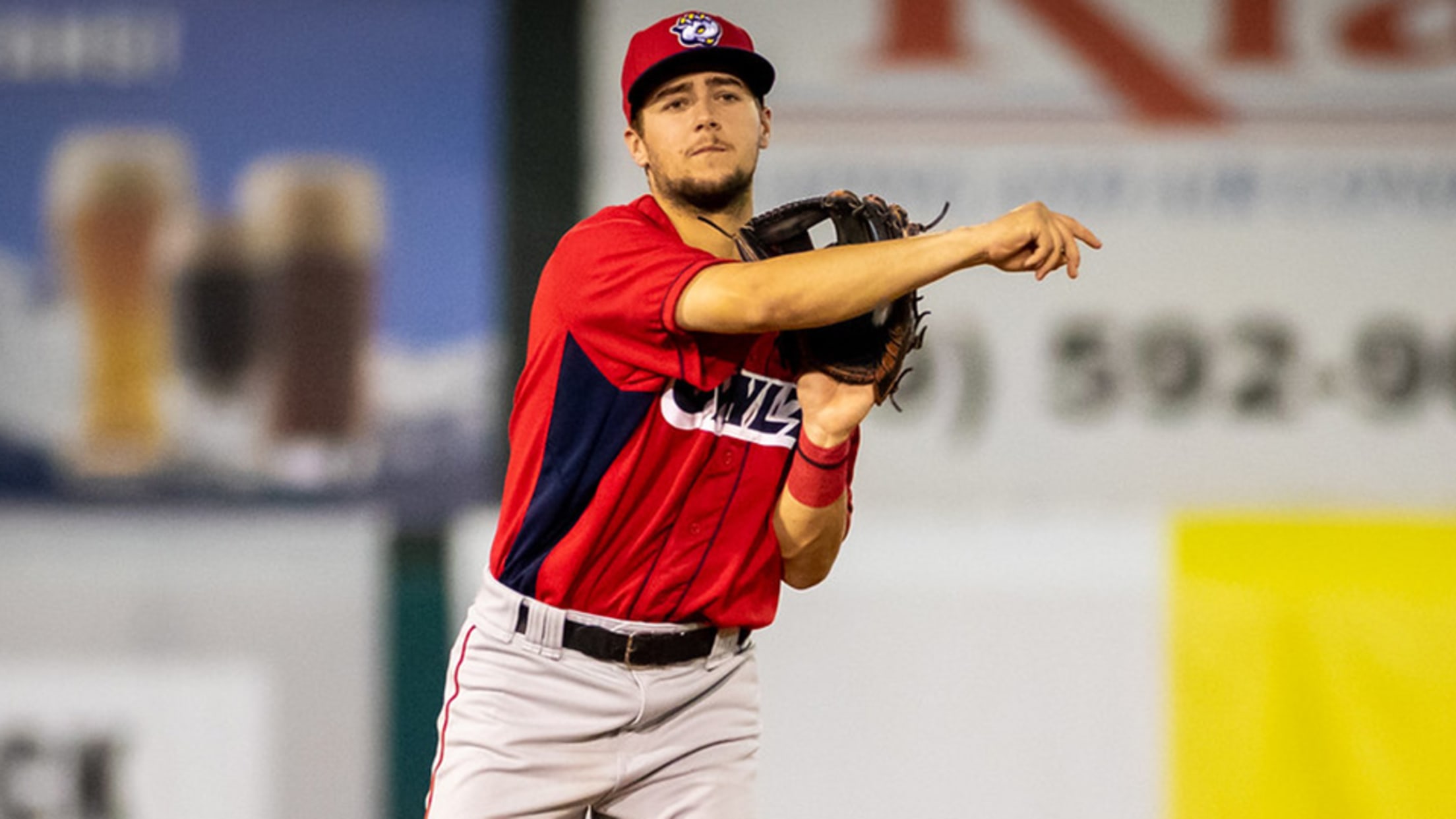 SAN DIEGO -- The Angels cleared some payroll Tuesday in potential anticipation for big-money free-agent signings, and it cost them a notable prospect to do it.Los Angeles traded 2019 first-rounder Will Wilson along with Major League infielder Zack Cozart to the Giants for a player to be named later or
Shore thing: PaddleHeads row into Missoula
D-backs' Pioneer League affiliate unveils aquatic moose identity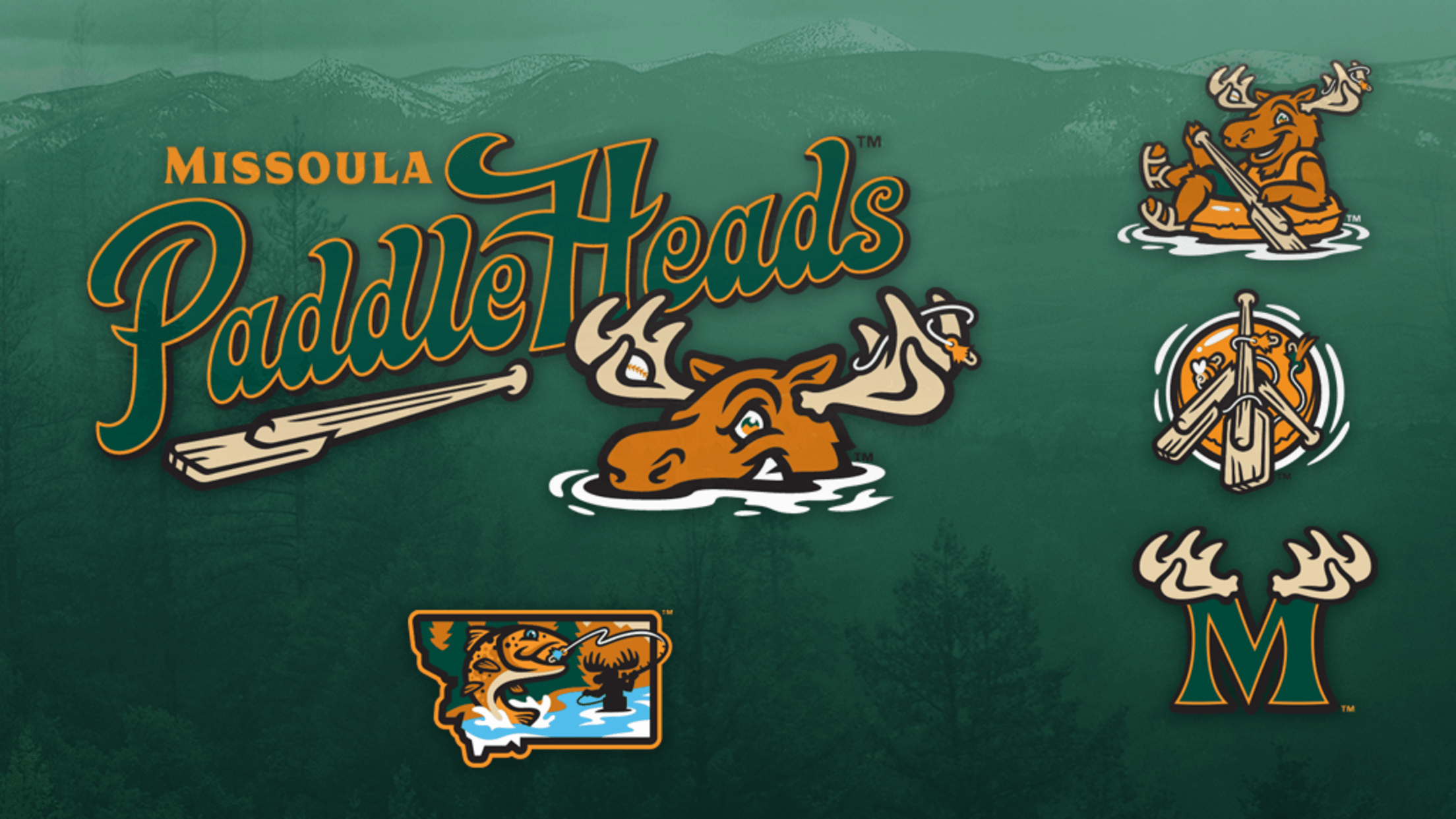 The moose was let loose.After 21 seasons as the Osprey, Missoula's Pioneer League team announced a name change at a team rebranding event held Monday morning at the Missoula Children's Theater.The Osprey are now the Missoula PaddleHeads, Rookie Advanced affiliate of the Arizona Diamondbacks.
Head of the Class: Rookie Advanced
Angels' Jackson, Braves' Stallings set the pace in second half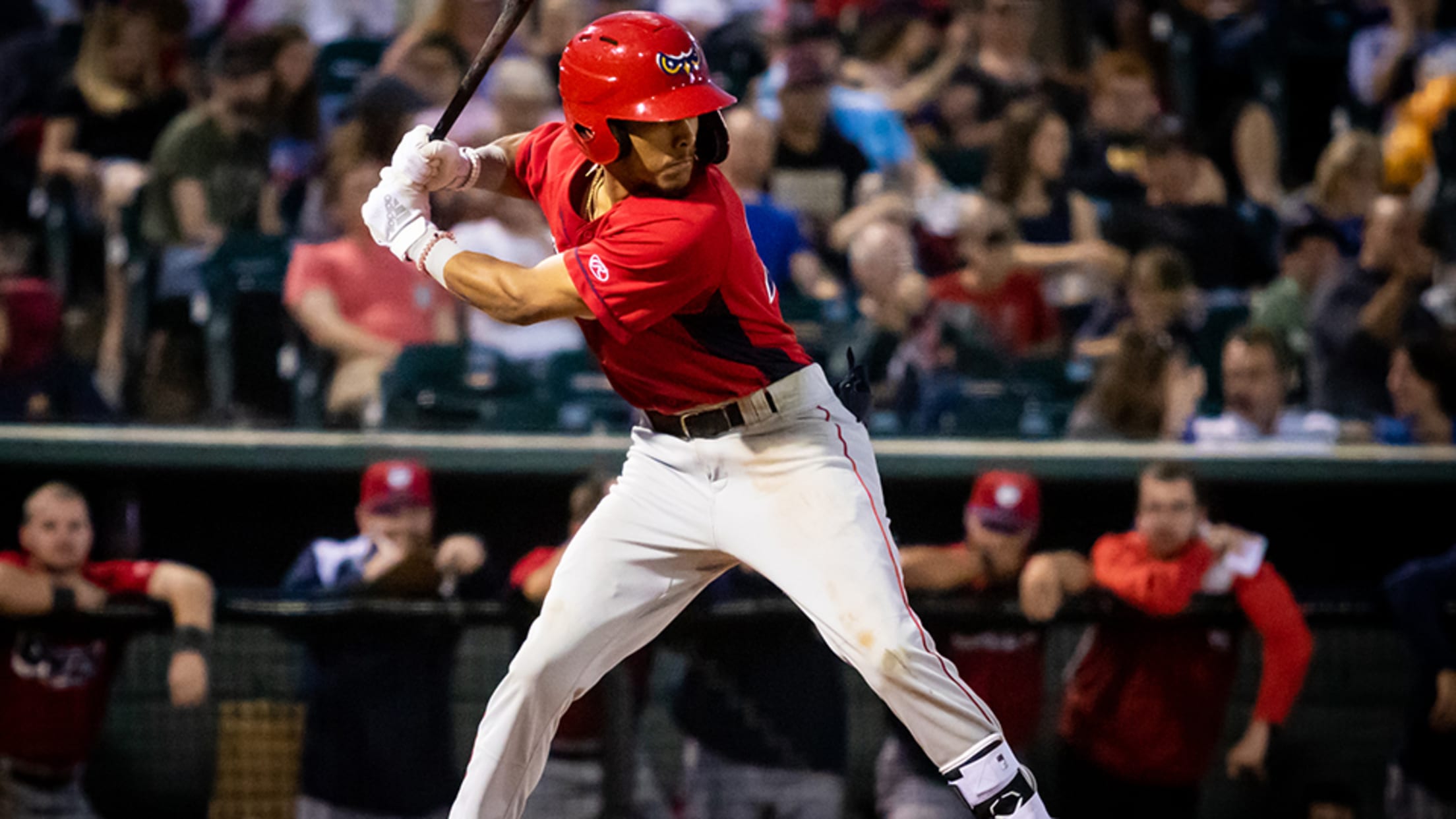 With another Minor League season in the books, members of the MiLB.com staff are looking back at some of the most notable performers from the 2019 campaign for each level. We looked at Triple-A, Double-A, Class A Advanced, Class A and Class A Short Season. Here, we turn our attention to players
Tolbert, Henry lift Chukars to Pioneer title
Royals prospects total five hits, five runs scored in clincher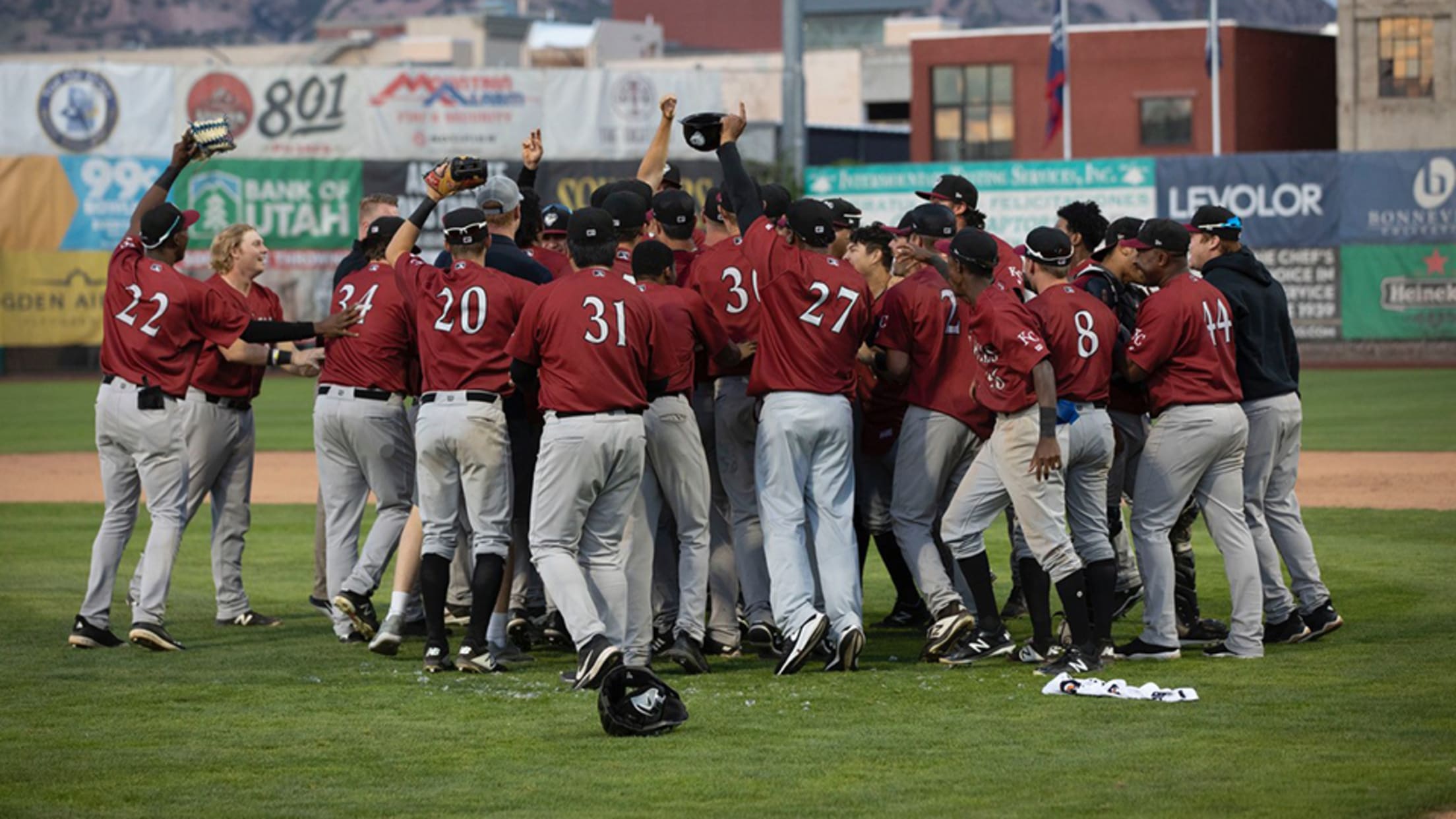 After dropping the opening game of the Pioneer League Finals, Idaho Falls needed back-to-back road wins against an Ogden team that tied the league record with 54 regular-season victories.Thanks to some timely hitting by Tyler Tolbert and Isaiah Henry, the Chukars did just that. Tolbert collected three hits and scored three
Aplin's timely hitting keeps Chukars alive
Royals prospect plates clutch runs in Game 2 of Pioneer Finals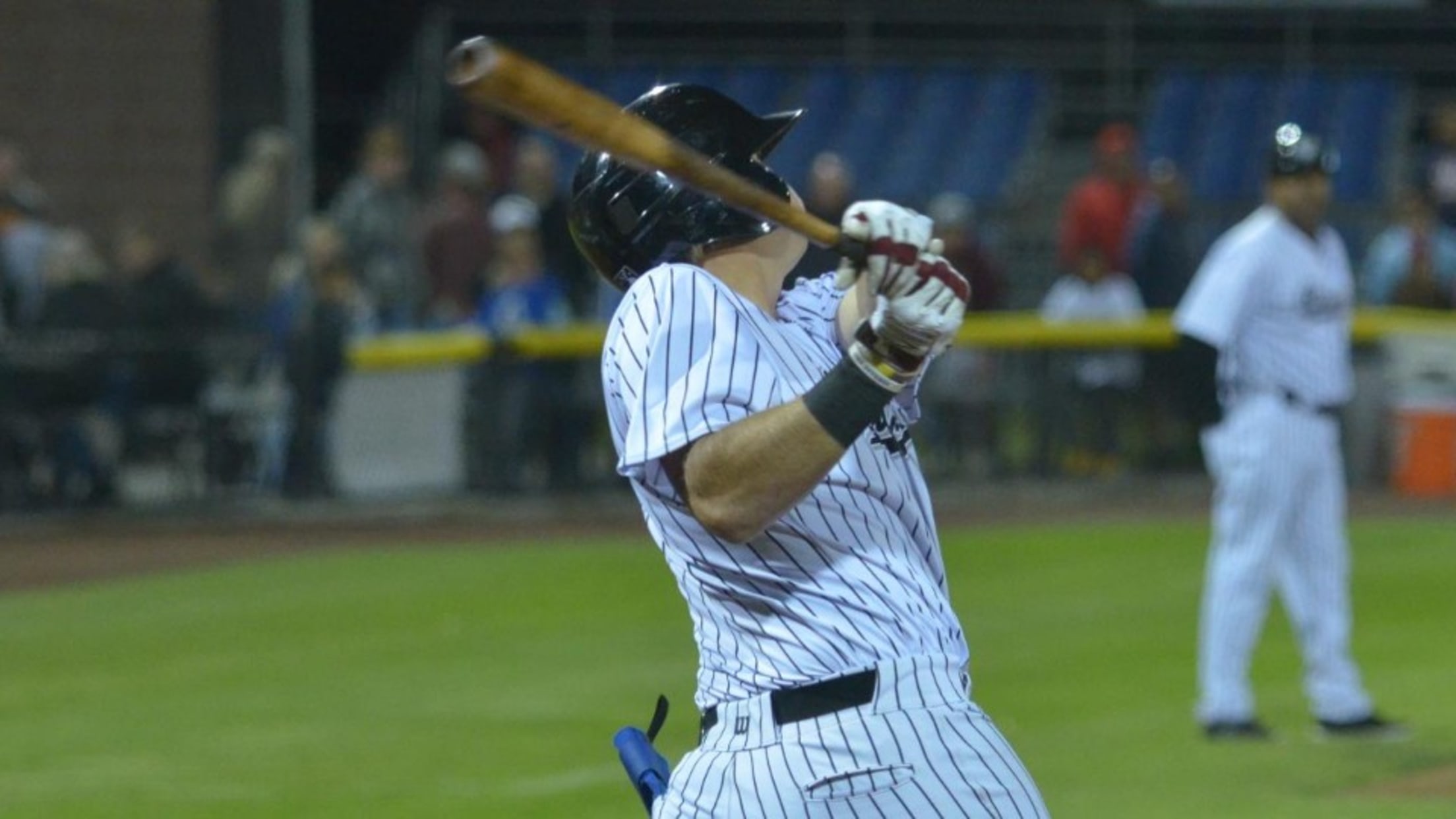 Facing elimination in the Pioneer League Finals, clutch at-bats from Rhett Aplin gave the Rookie Advanced Chukars the lead not once, but twice Saturday. The second time they kept it.The Kansas City first-base prospect went 2-for-3 with two RBIs as Idaho Falls defeated Ogden, 6-2, at Lindquist Field. The victory
Raptors' Merrill provides relief in Game 1
Six pitchers toss two-hitter in Championship Series opener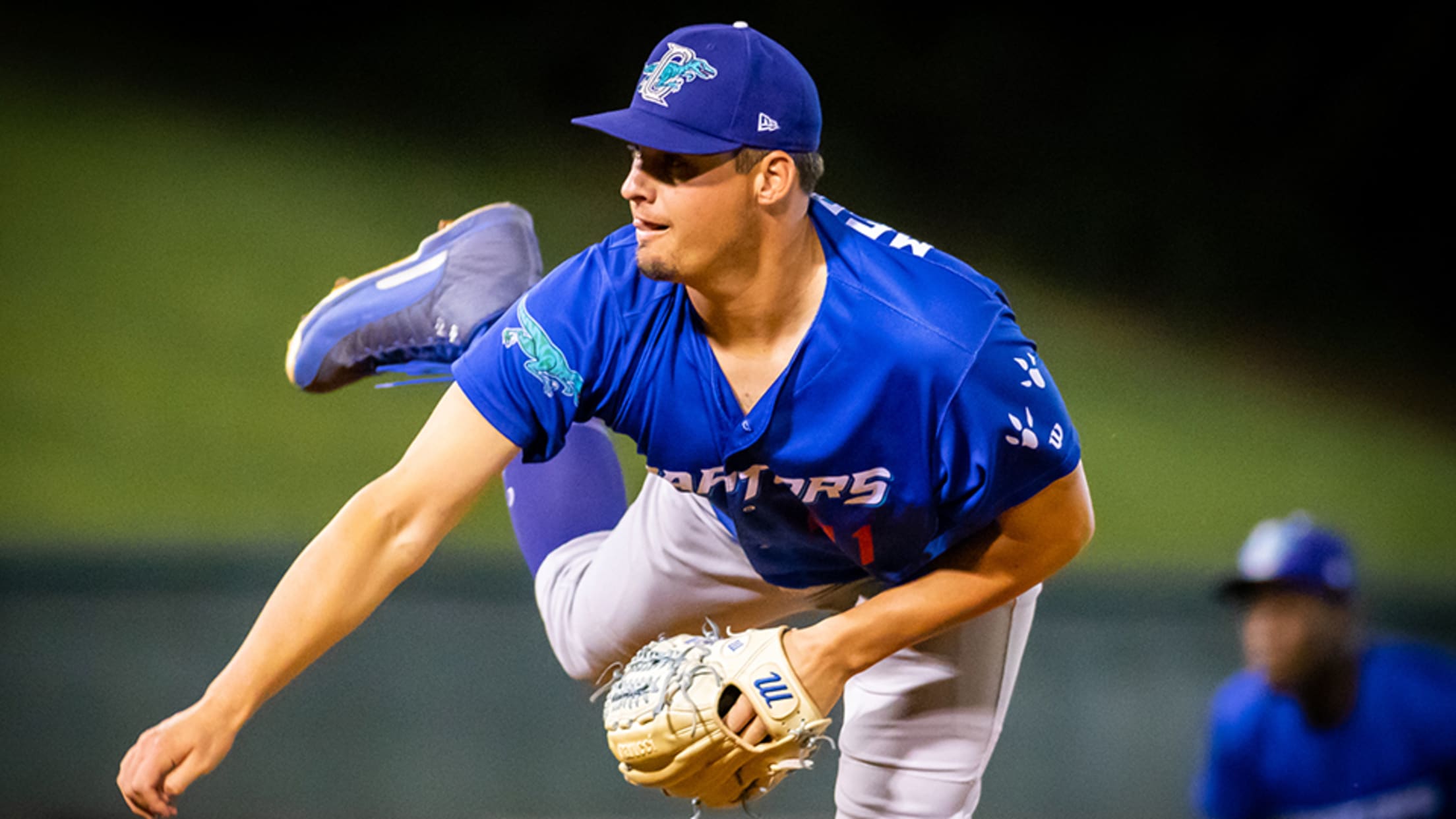 Corey Merrill had never thrown more than two full innings during his first professional season after undergoing Tommy John surgery. He had a career night in a big spot for Ogden on Friday night.The Dodgers prospect struck out seven over three innings of hitless relief as the Raptors beat Idaho
Dungan, Chukars flying high into Finals
Royals ninth-rounder makes difference in Pioneer semifinals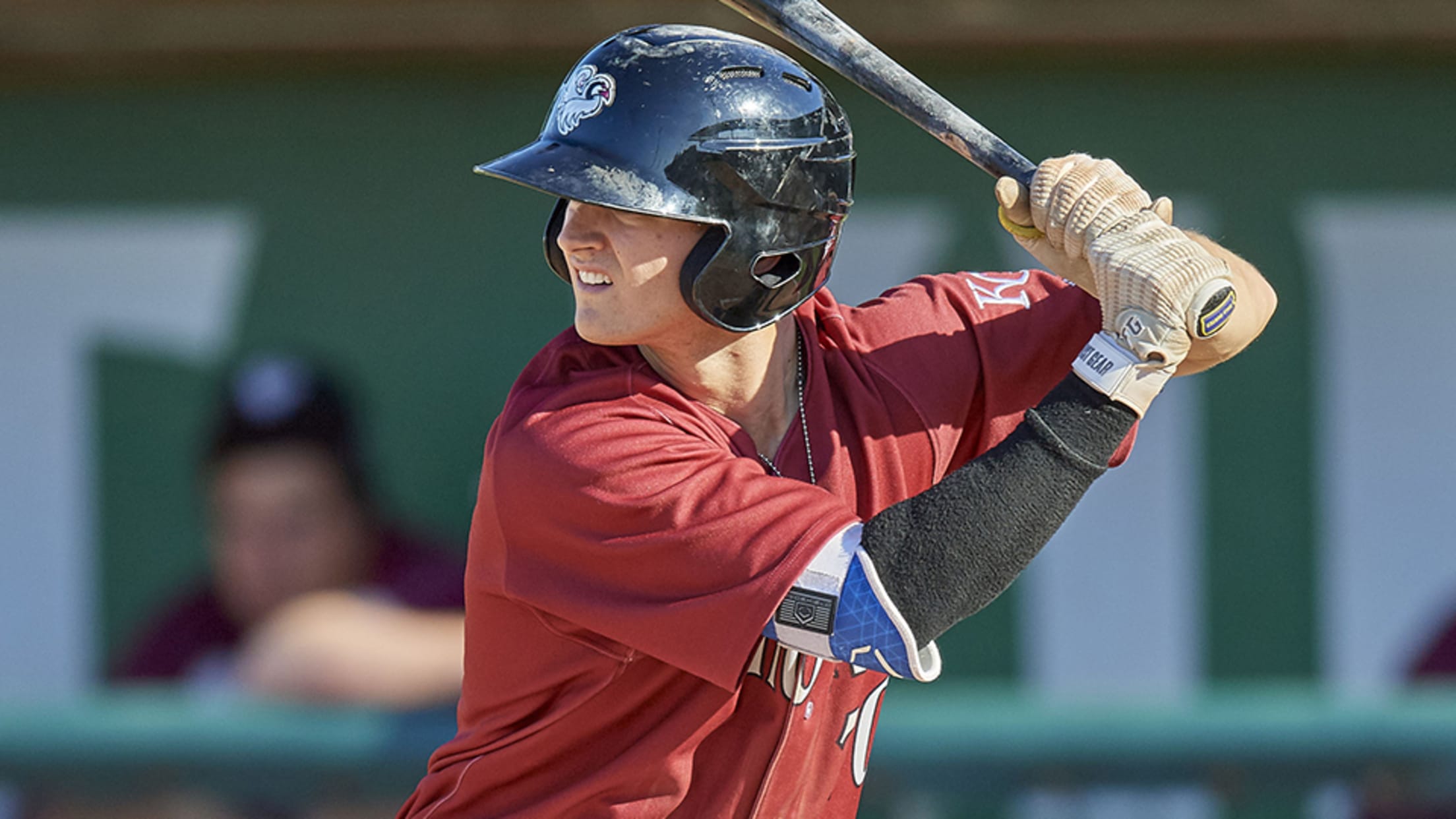 Nearly 48 hours from the start of the decisive third game of the Pioneer League semifinals, and with outfield conditions bordering on unplayable, the Pioneer League semifinal series between Idaho Falls and Billings finally concluded.Clay Dungan hit a go-ahead three-run homer in the seventh inning as the Chukars beat the
Colin Simpson Named League MVP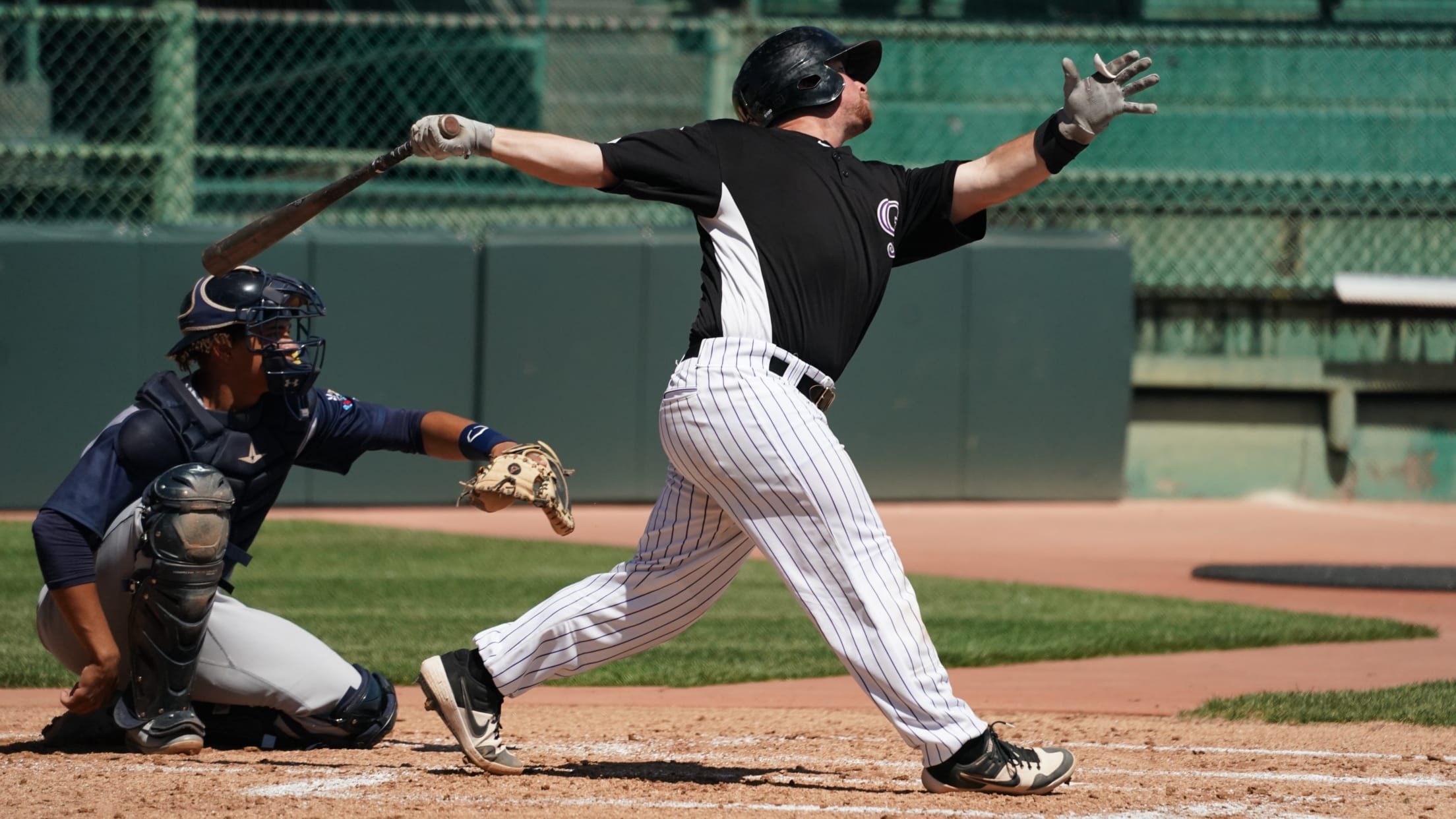 Grand Junction Rockies utility player Colin Simpson has added another accolade to his collection for the 2019 season. He has won the Ralph Nelles Award as the MVP for the Pioneer League as announced by the Pioneer League last night.He is hitting .309 and slugging .667 with an OBP of
Rodriguez, Raptors claw way into Finals
Catcher reaches on error in 10th for Pioneer semifinal sweep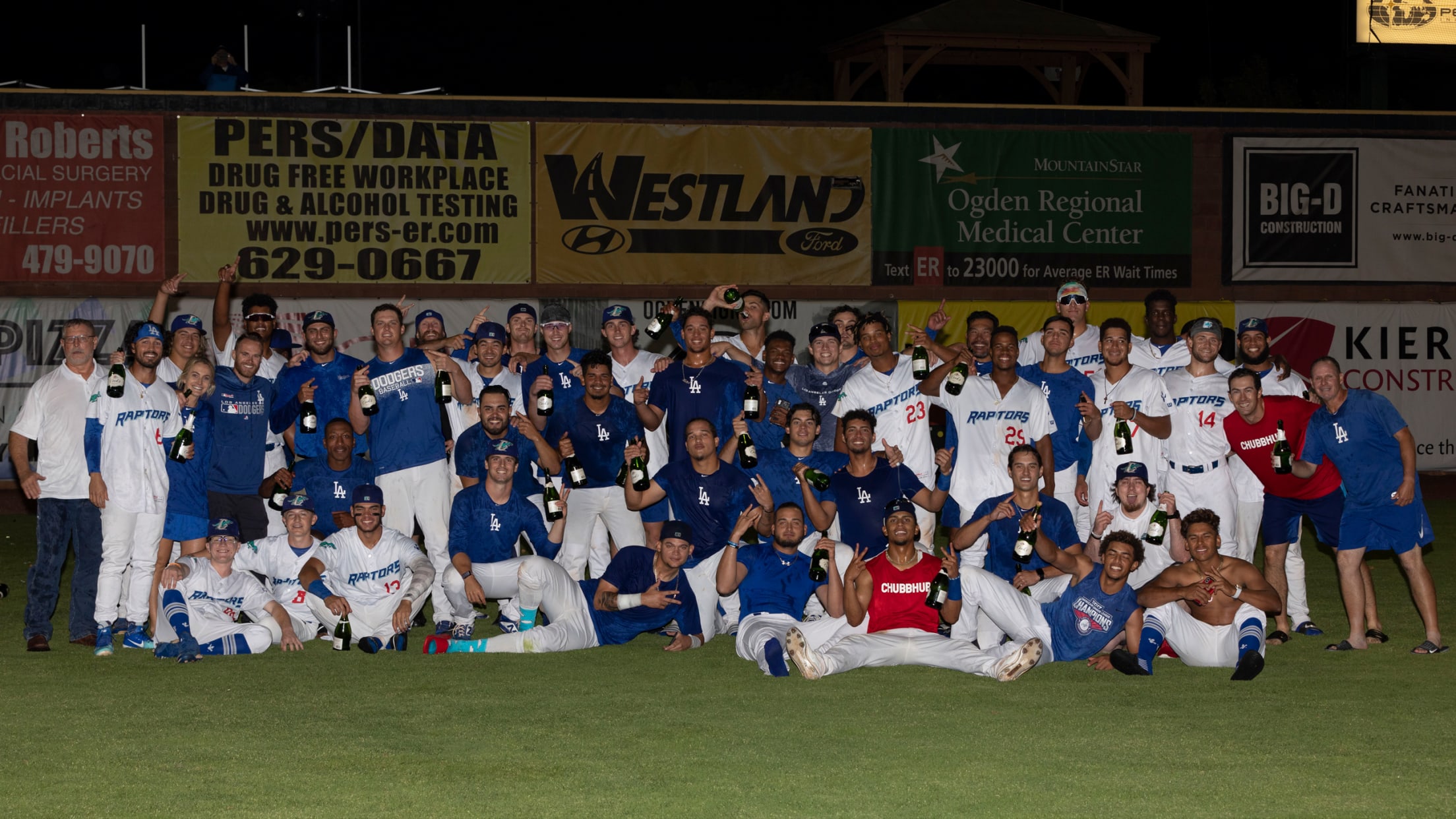 Ramon Rodriguez went hitless for Rookie Advanced Ogden in Game 2 of the Pioneer League semifinals, but his last trip to the plate sent the Raptors to the Championship Series all the same.With two outs in the bottom of the 10th inning, Rodriguez reached on an error and Jorbit Vivas bolted
Henry puts Chukars on Pioneer Finals brink
Royals outfield prospect clubs solo homer in semifinals opener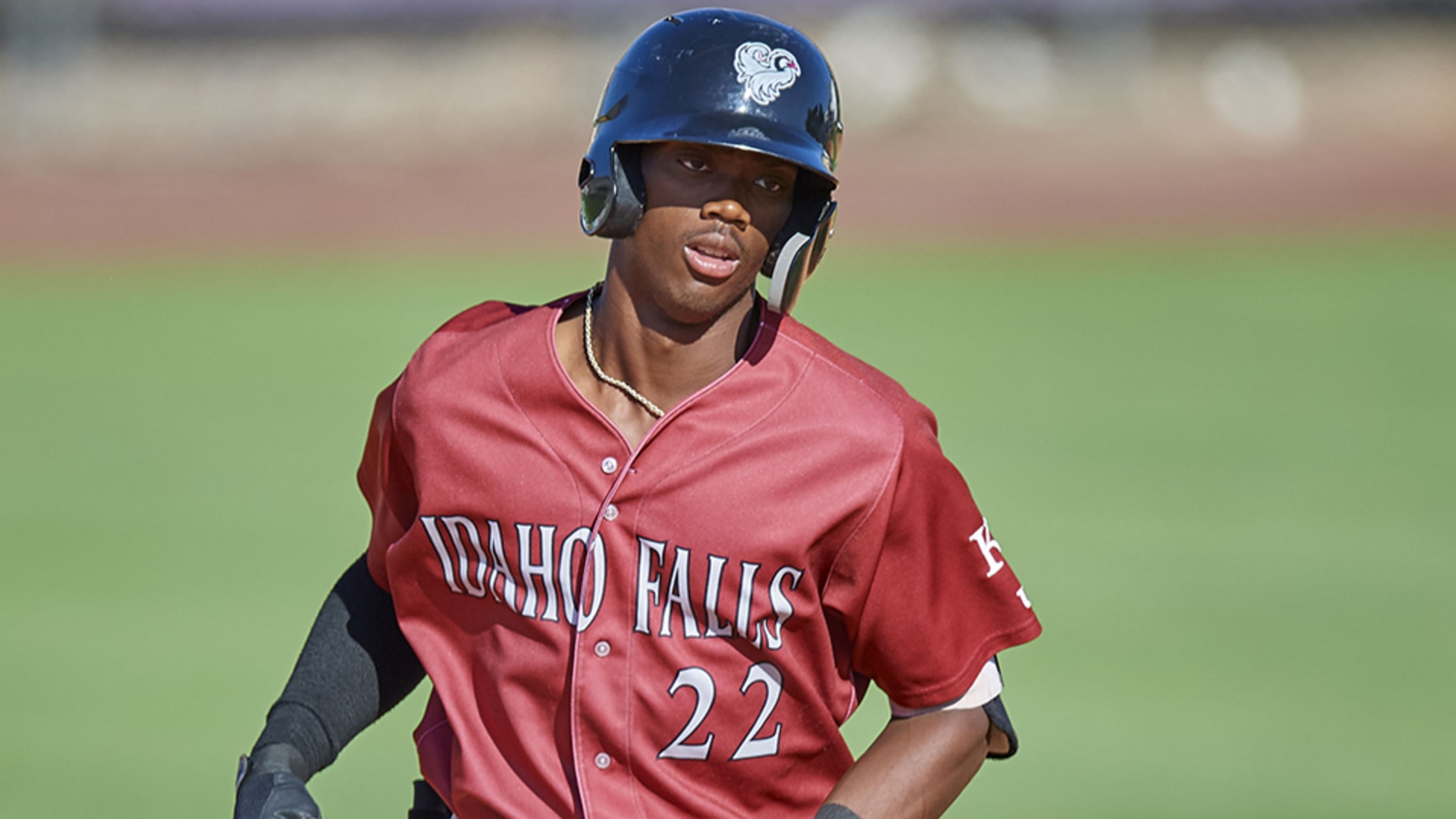 In his first playoff plate appearance, Isaiah Henry made an impact. The 20-year-old outfielder clubbed a solo shot in his fourth straight multihit game, leading Rookie Advanced Idaho Falls to a 2-0 blanking of Billings in the opening game of Pioneer League semifinals Sunday night.
Jackson, Medrano lead Pioneer All-Stars
Orem's record-setting outfielder, Billings righty among honorees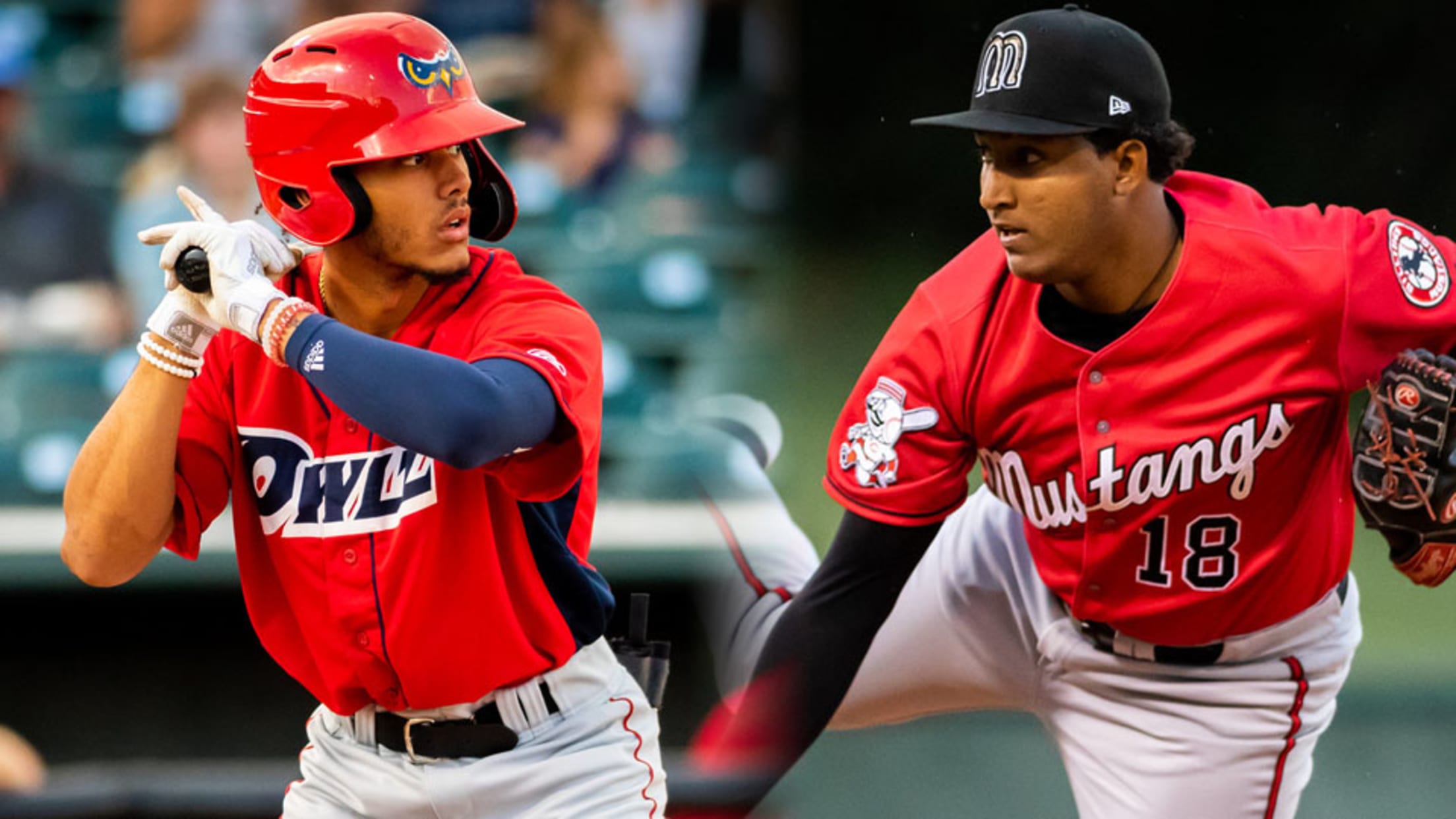 Jeremiah Jackson already had a number of accolades under his belt for his stellar 2019 season. On Monday, the Angels' No. 5 prospect added yet another.Jackson and Billings right-hander Miguel Medrano highlight the 2019 Pioneer League end-of-season All-Stars, the Rookie Advanced circuit has announced.
Jackson makes history in romp by Owlz
Angels No. 5 prospect hits 23rd homer, ties Pioneer record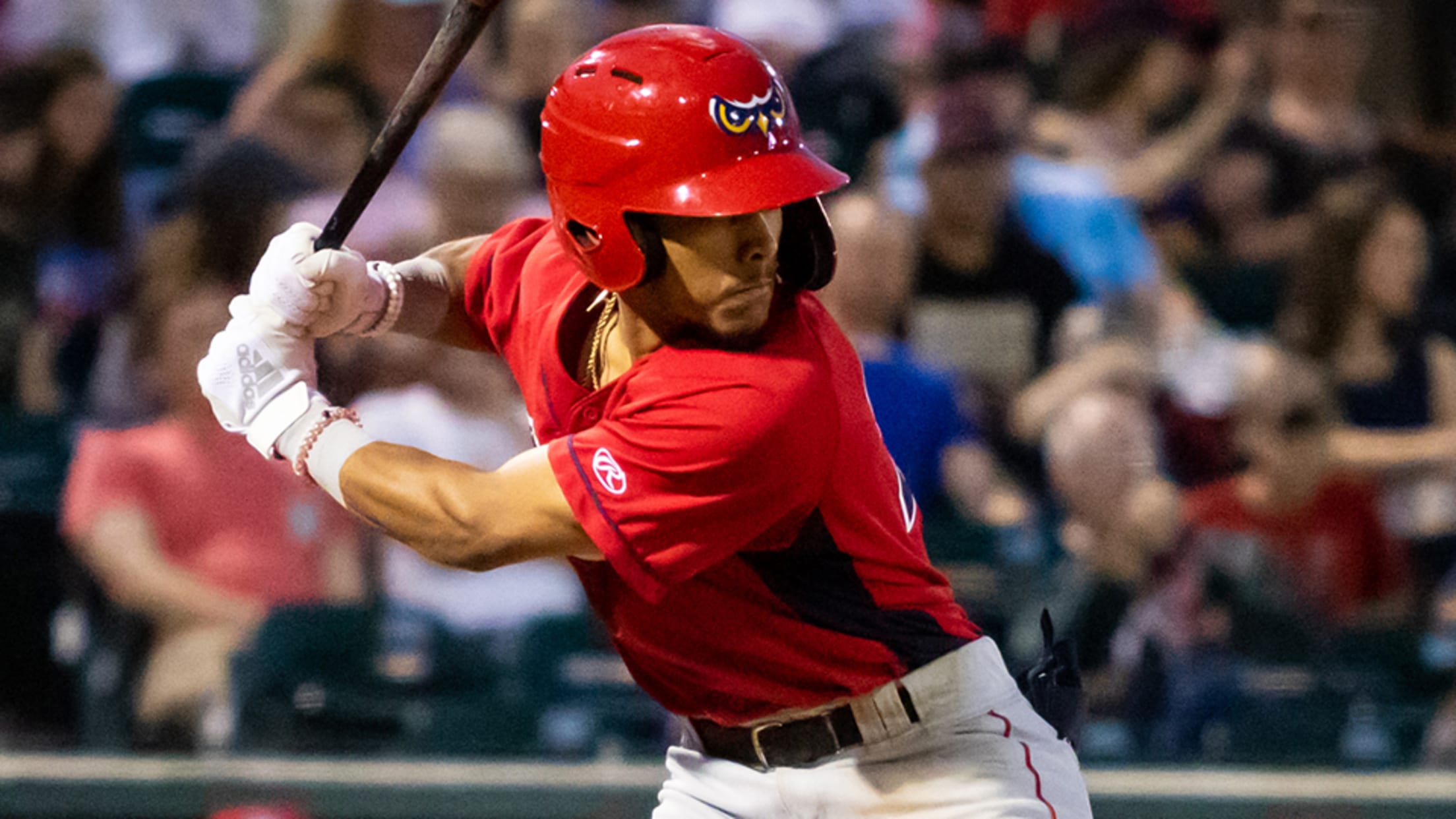 Saturday night was a special one for Jeremiah Jackson.The Angels' No. 5 prospect tied the single-season Pioneer League record with his 23rd homer and matched his career high with five RBIs, powering Rookie Advanced Orem to an 18-5 romp over Ogden at the Home of the Owlz. He went 3-for-5
Pioneer notes: Weems finding his way
White Sox sixth-rounder off to rousing start with Great Falls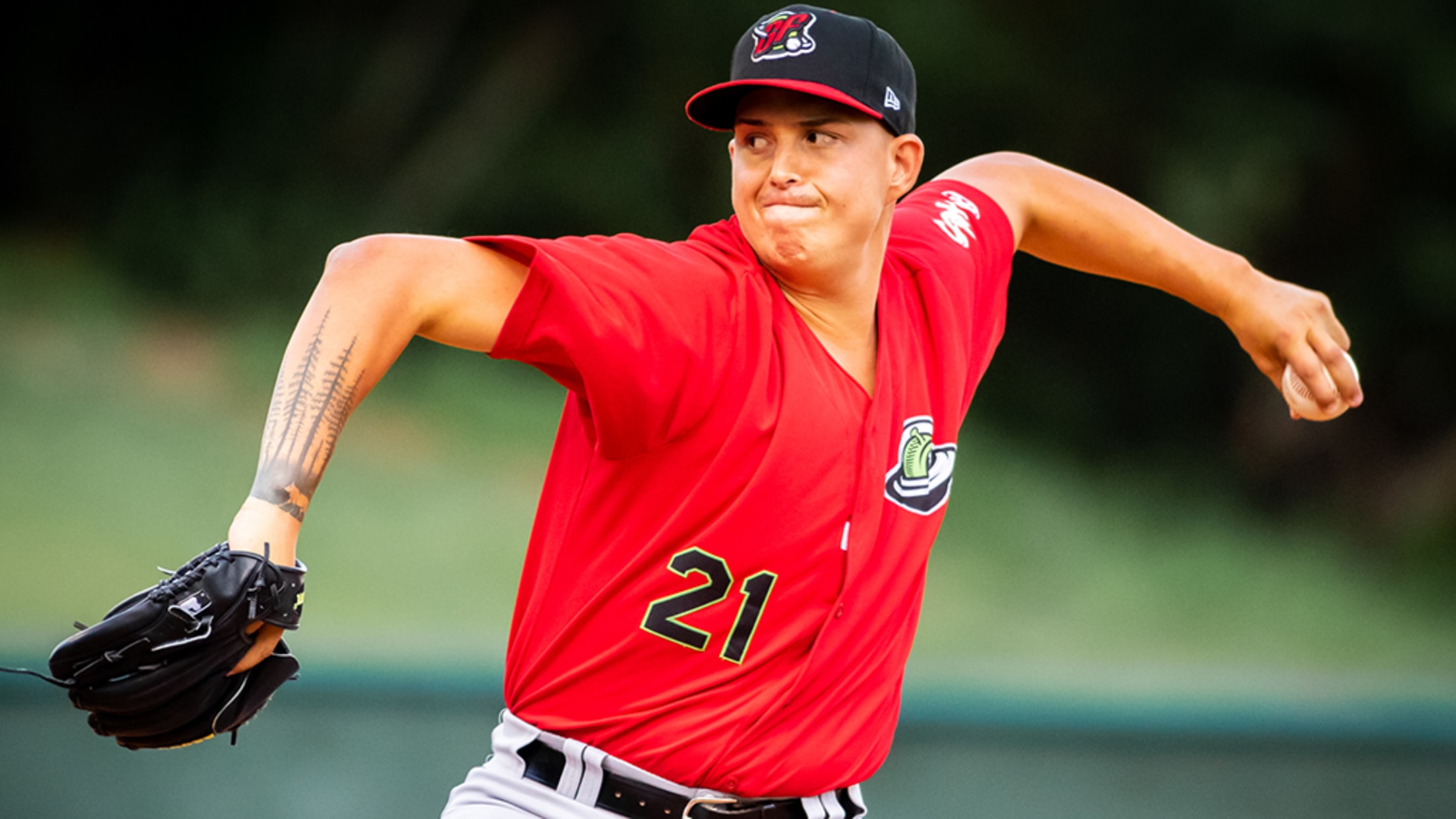 When Avery Weems went through three years of college undrafted and then had what he plainly felt was a rocky senior season, he feared his number wouldn't get called in 2019.So when he went in the sixth round of the June Draft to the White Sox, he was a bit
Vibes' Lindell seizing his second chance
Brewers righty rebounds from '17 release with rebuilt approach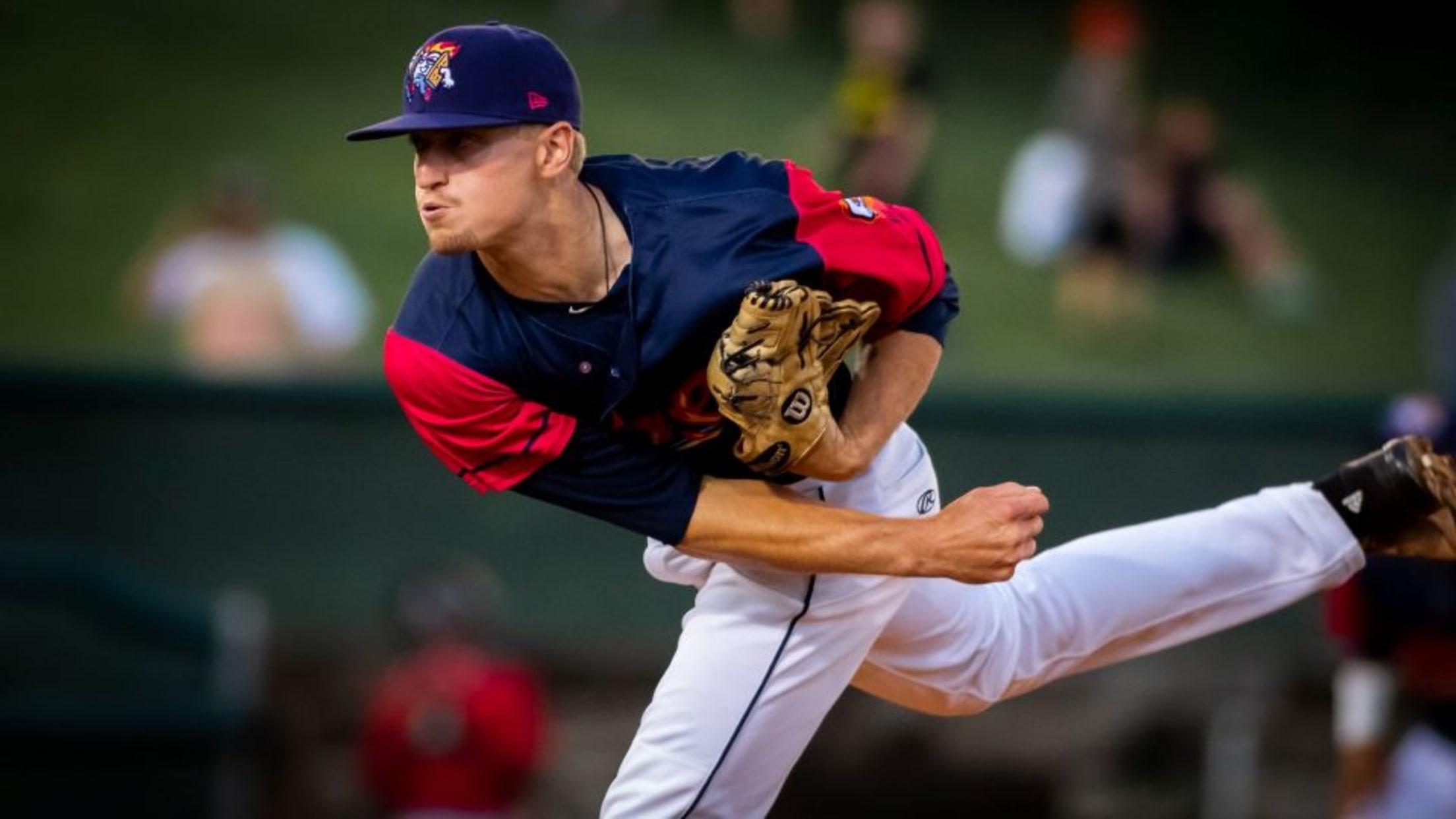 Two years ago, nobody expected Karsen Lindell to be back in professional baseball. In fact, Lindell himself was convinced he'd never play again.But time is a funny thing, and if there's anything he's learned in the interim, it's to never underestimate the power of your own motivation.
Jackson tops himself in three-homer game
Fifth-ranked Angels prospect plates career-high five for Owlz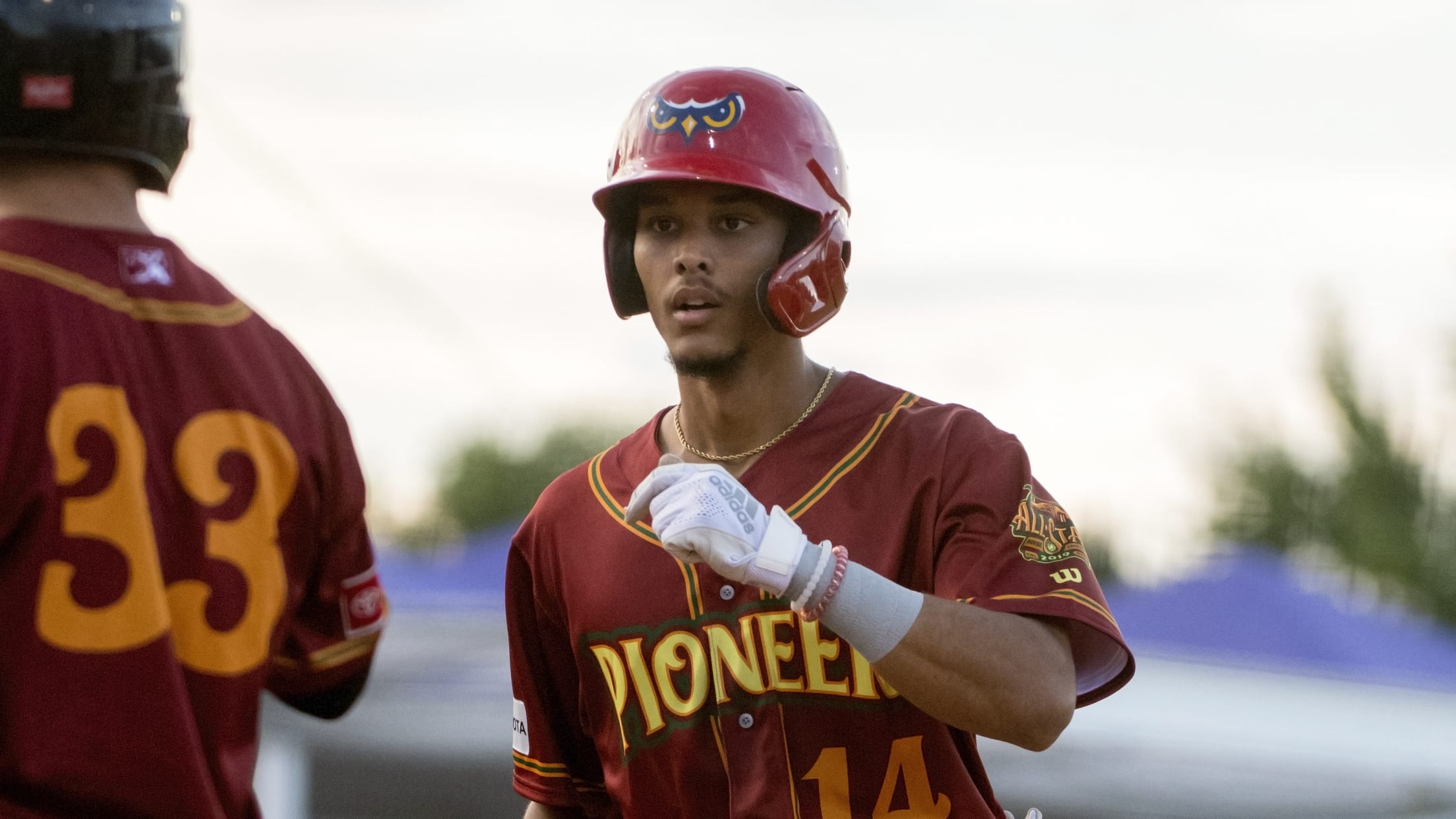 Jeremiah Jackson is letting everything flow -- and it shows.The fifth-ranked Angels prospect hit three long balls -- his second multi-homer game in the past four contests -- and drove in a career-high five runs as Rookie Advanced Orem downed Idaho Falls, 7-4, on Thursday night at Home of the
PIO notes: Brickhouse rebuilding his swing
D-backs prospect works on elevating ball in debut with Osprey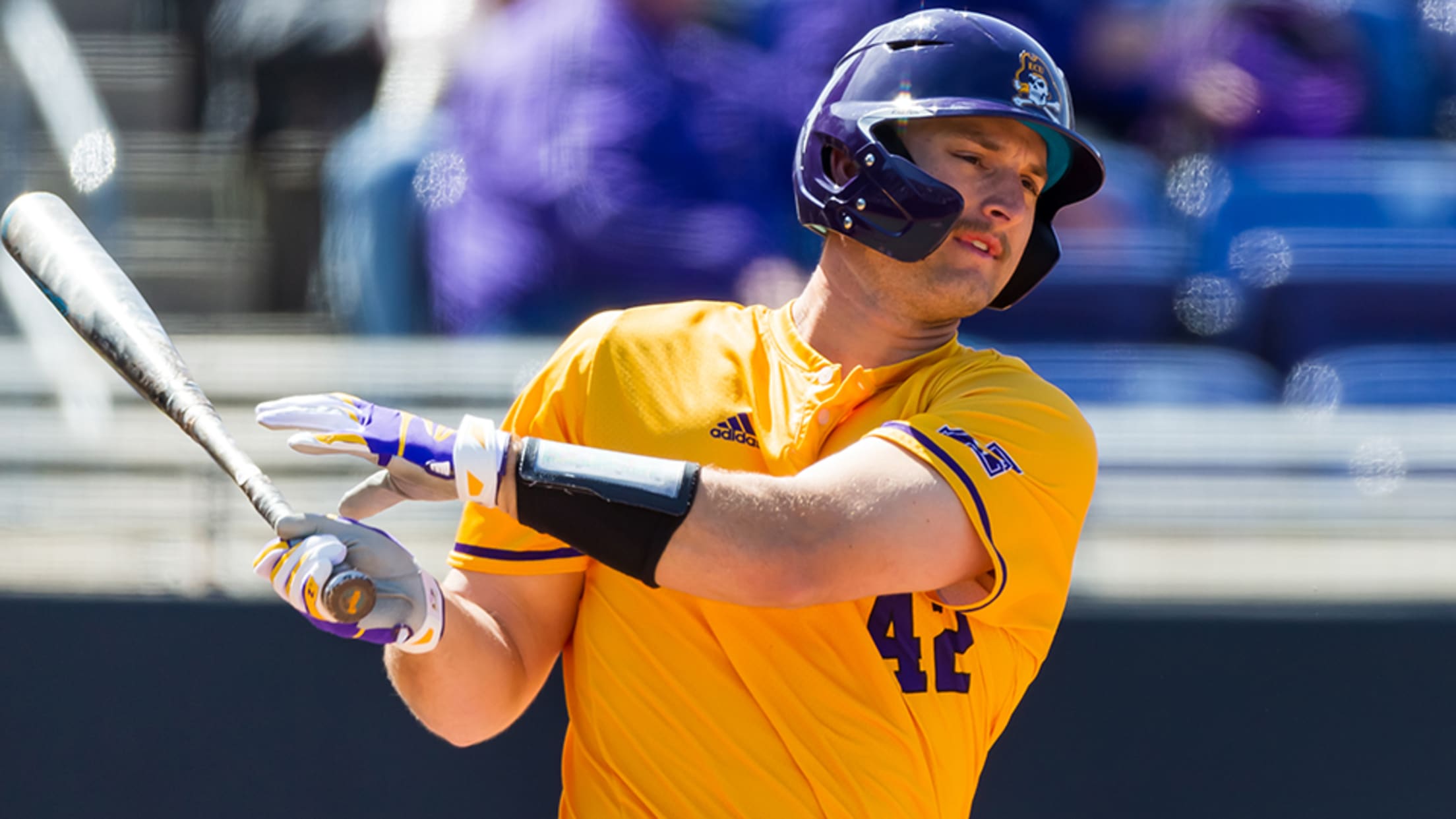 Every professional baseball player has a day that doesn't go right. For Missoula's Spencer Brickhouse, July 31 was that day.It was four at-bats, four strikeouts at Idaho Falls for the 6-foot-4, 235-pound first baseman who -- before he was drafted in the seventh round by Arizona in June -- had
Jackson bashes way to Orem record
Fifth-ranked prospect homers twice to set single-season mark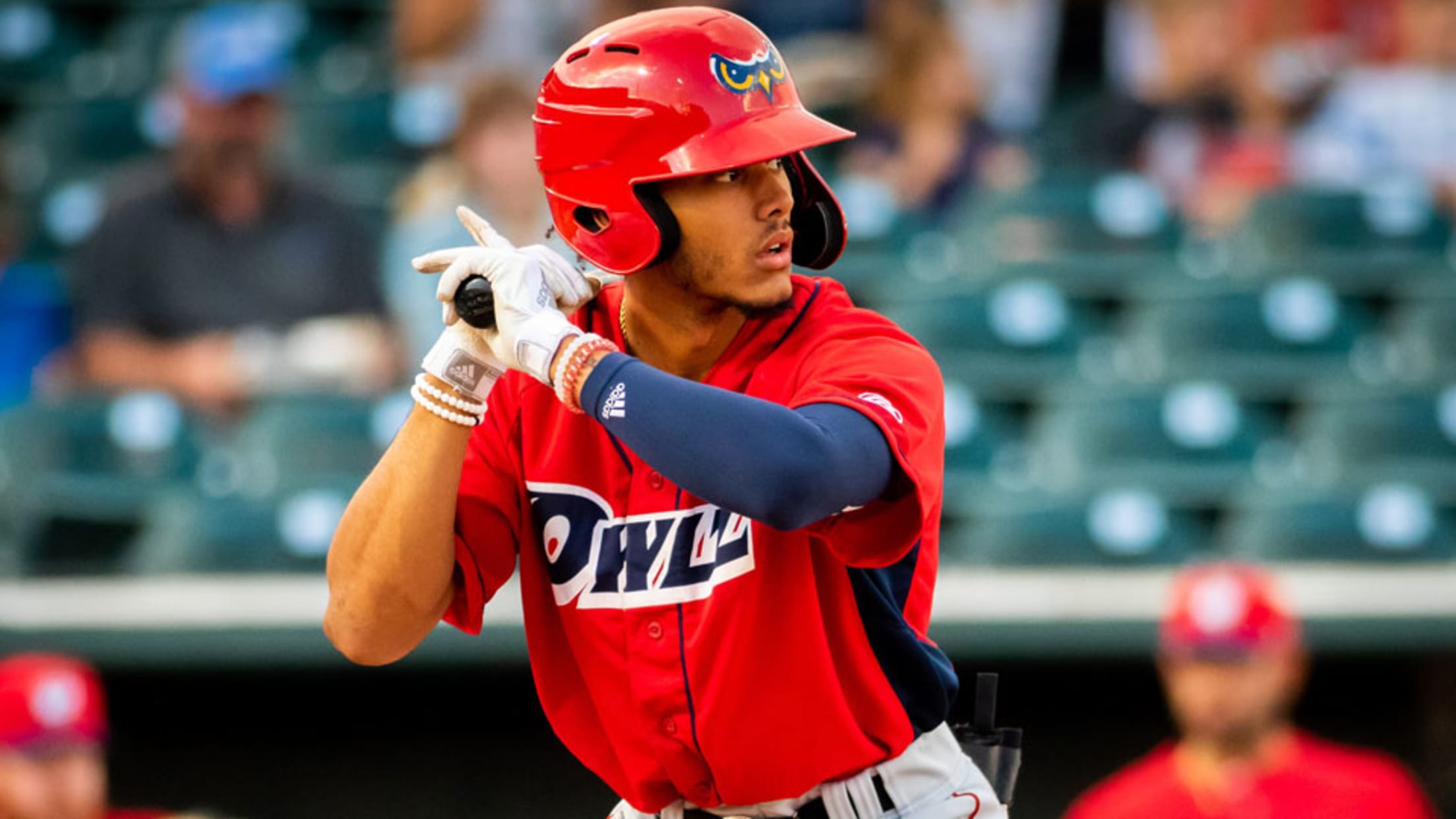 Jeremiah Jackson had a night that went down in the Rookie-level Owlz record books.The fifth-ranked Angels prospect went 3-for-6 with a pair of homers and four RBIs as Orem shellacked Idaho Falls, 13-5, on Monday at Home of the OWLZ. With 17 long balls, Jackson set a single-season record for
Raptors' Lewis bashes three homers
Dodgers' fourth-round pick drives in career-high six runs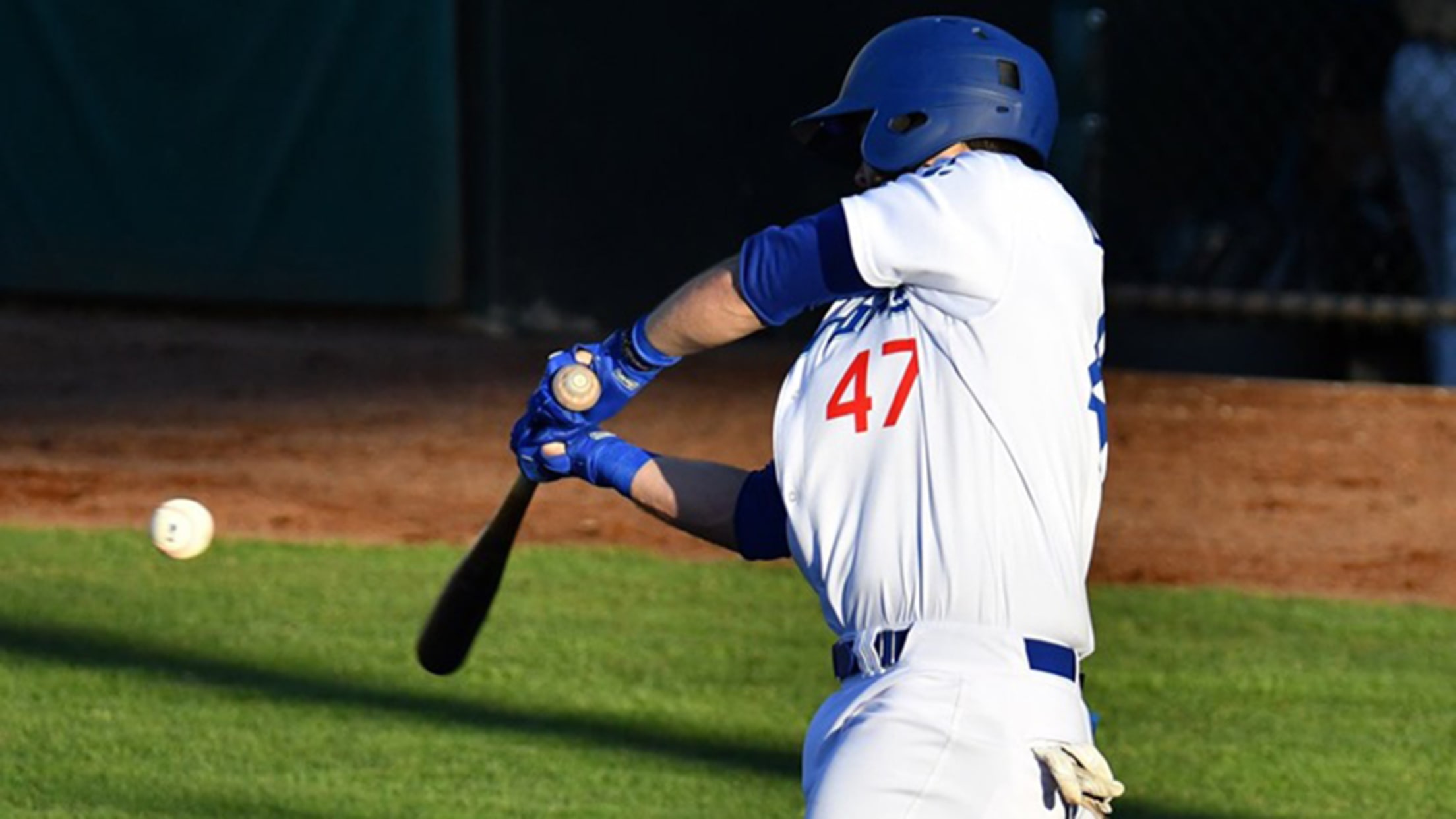 Brandon Lewis' scorching August at the plate continued with more than a quarter-mile's worth of dingers.The 20-year-old third baseman smacked three homers, drove in a career-high six runs and walked twice in Rookie Advanced Ogden's 9-8 loss to Idaho Falls on Saturday night at Lindquist Field.
Jackson powers Pioneer to All-Star win
Angels No. 5 prospect hits grand slam, earns MVP honor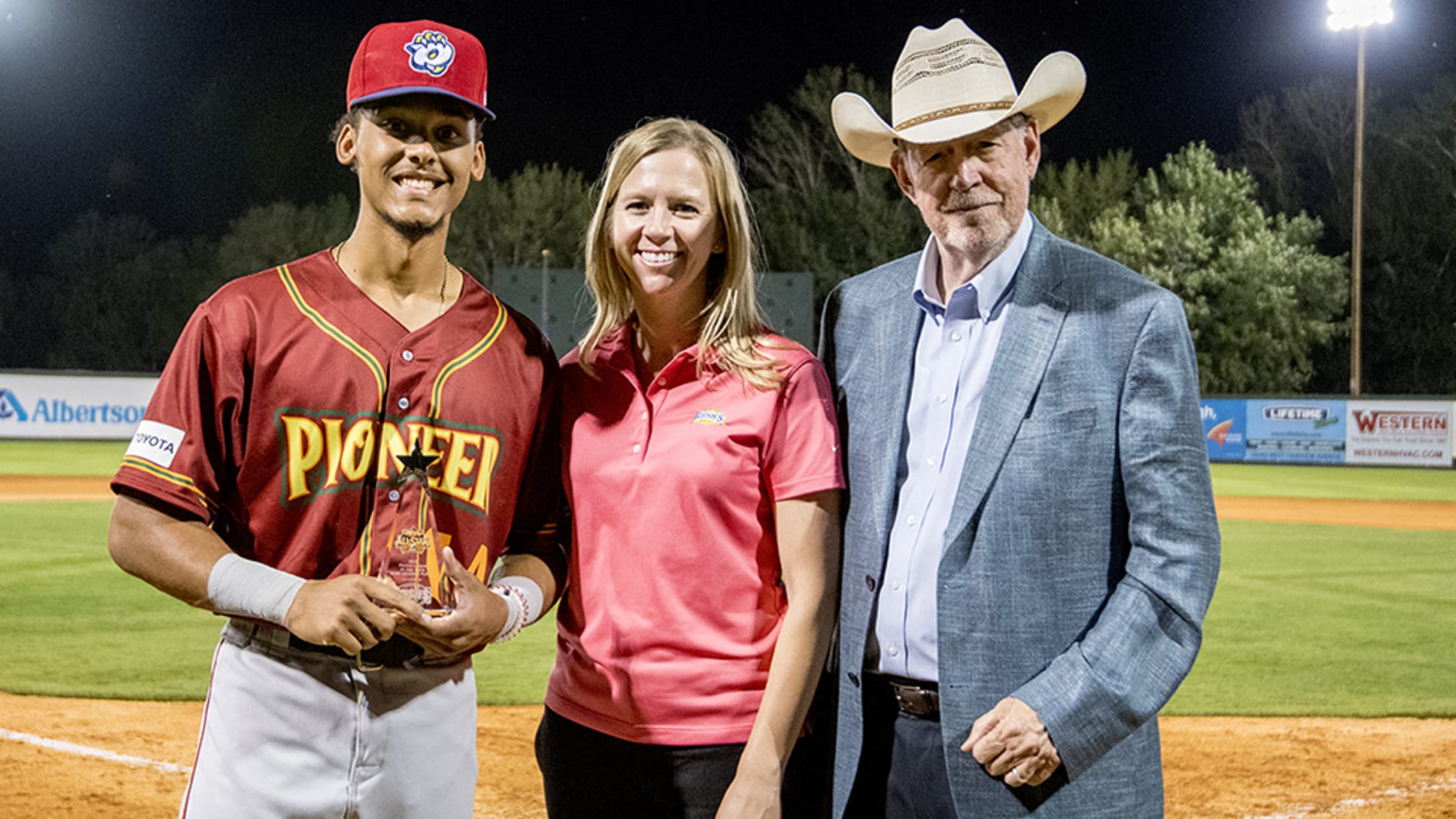 BOISE, Idaho -- The Pioneer League brought the lumber to Memorial Stadium, hitting the home run cycle -- solo, two-run, three-run and grand slam -- to survive a back-and-forth offensive battle and take home its second straight All-Star crown with an 11-7 triumph over the Northwest League."We were swinging it
Orem duo among Pioneer League All-Stars
Angels prospects Jackson, Knowles will face best of Northwest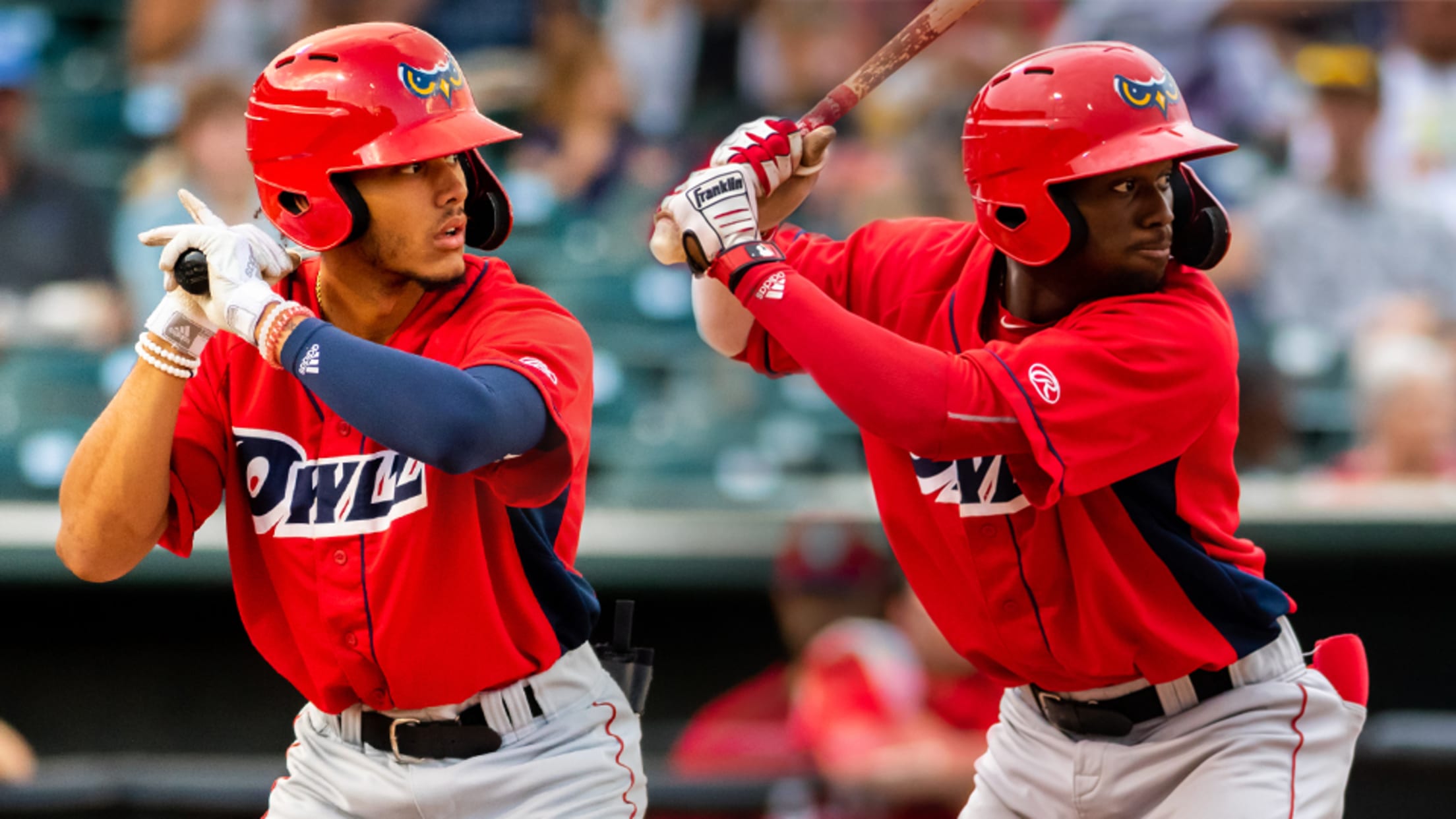 Rookie Advanced prospects are about to face the next level without even needing a promotion.The Pioneer League revealed its roster for its half of the All-Star Game against the Class A Short Season Northwest League, highlighted by top Angels prospectsJeremiah Jackson (No. 5) and D'Shawn Knowles (No. 10). The interleague
Pioneer notes: Gambrell focuses on location
Royals third-rounder looking to regroup after some rocky outings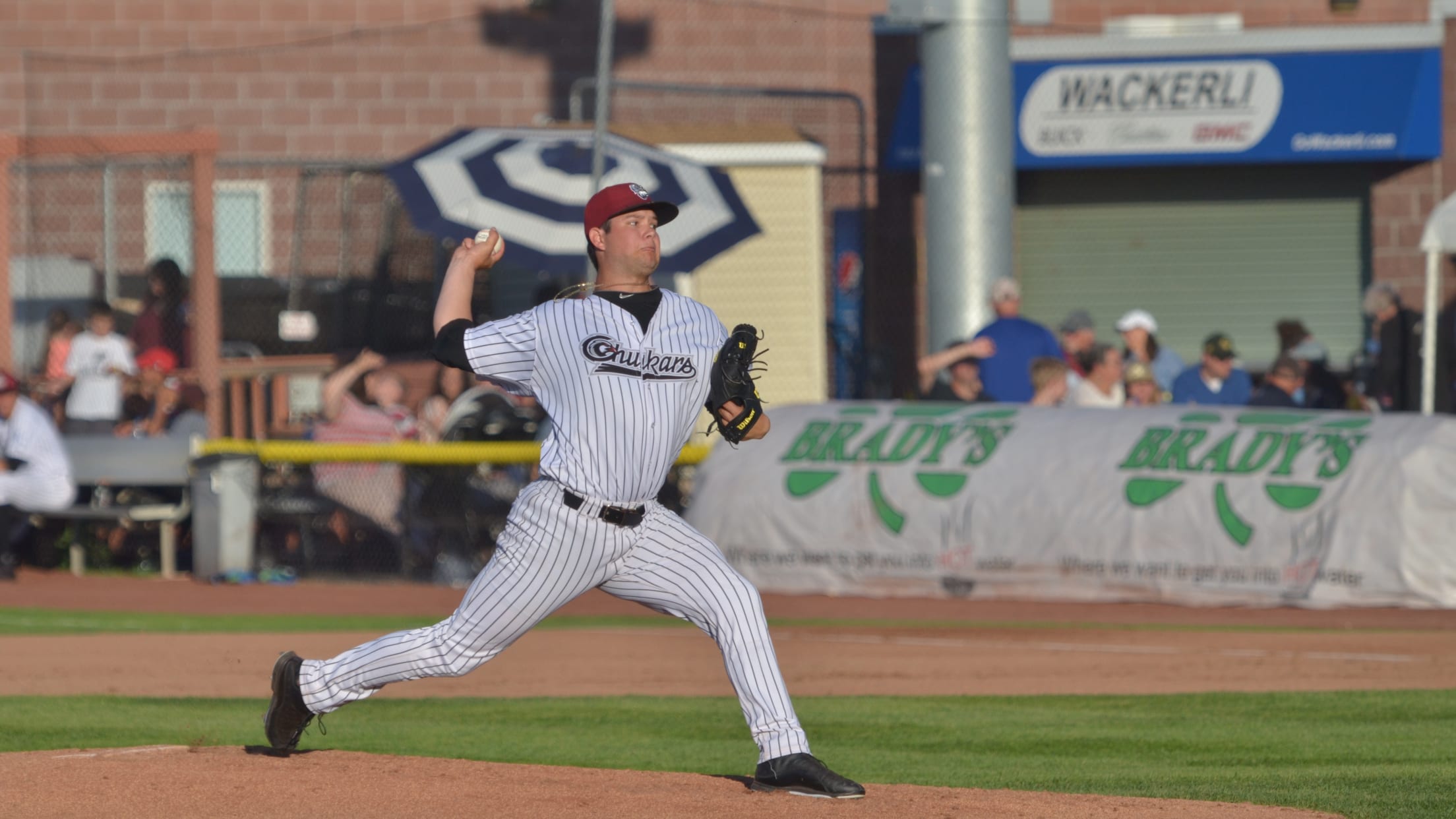 A big frame and easy gas made Grant Gambrell a third-round pick of the Kansas City Royals in 2019, but recently the Oregon State product was reminded of the three things that matter most in pitching.Location, location, location.
Pioneer notes: Knowles maturing at 18
Angels No. 8 prospect improving approach to off-speed pitches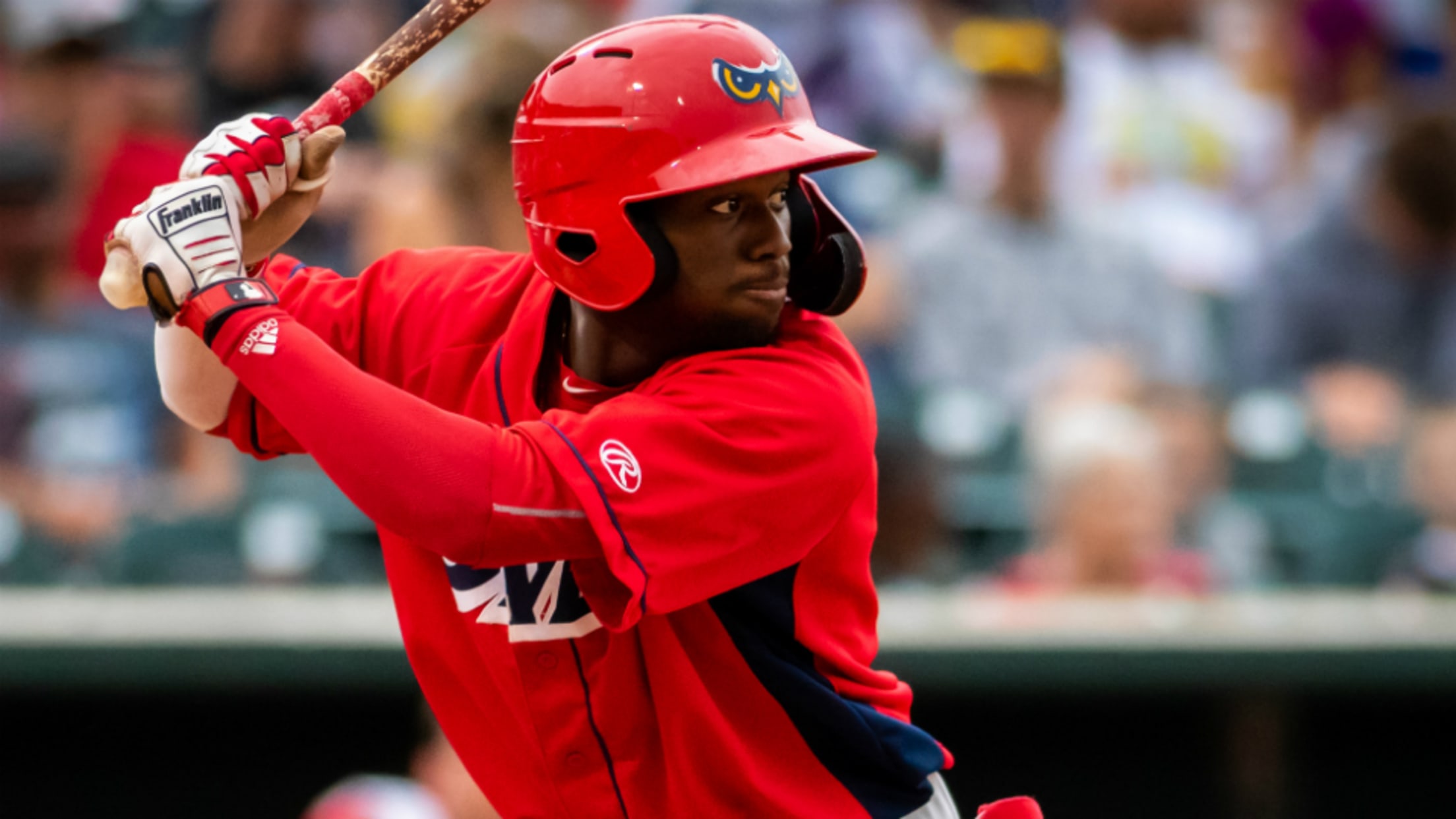 It's not Jack Santora's first trip through the Pioneer League, but in his first year as manager of the Orem Owlz he's happy to have a player who's already toured the far-flung stadiums: right fielder D'Shawn Knowles.A fleet 6-foot, 160-pounder out of New Providence in the Bahamas, Knowles began last