Chicago Cubs Sign Matt Warkentin From the PaddleHeads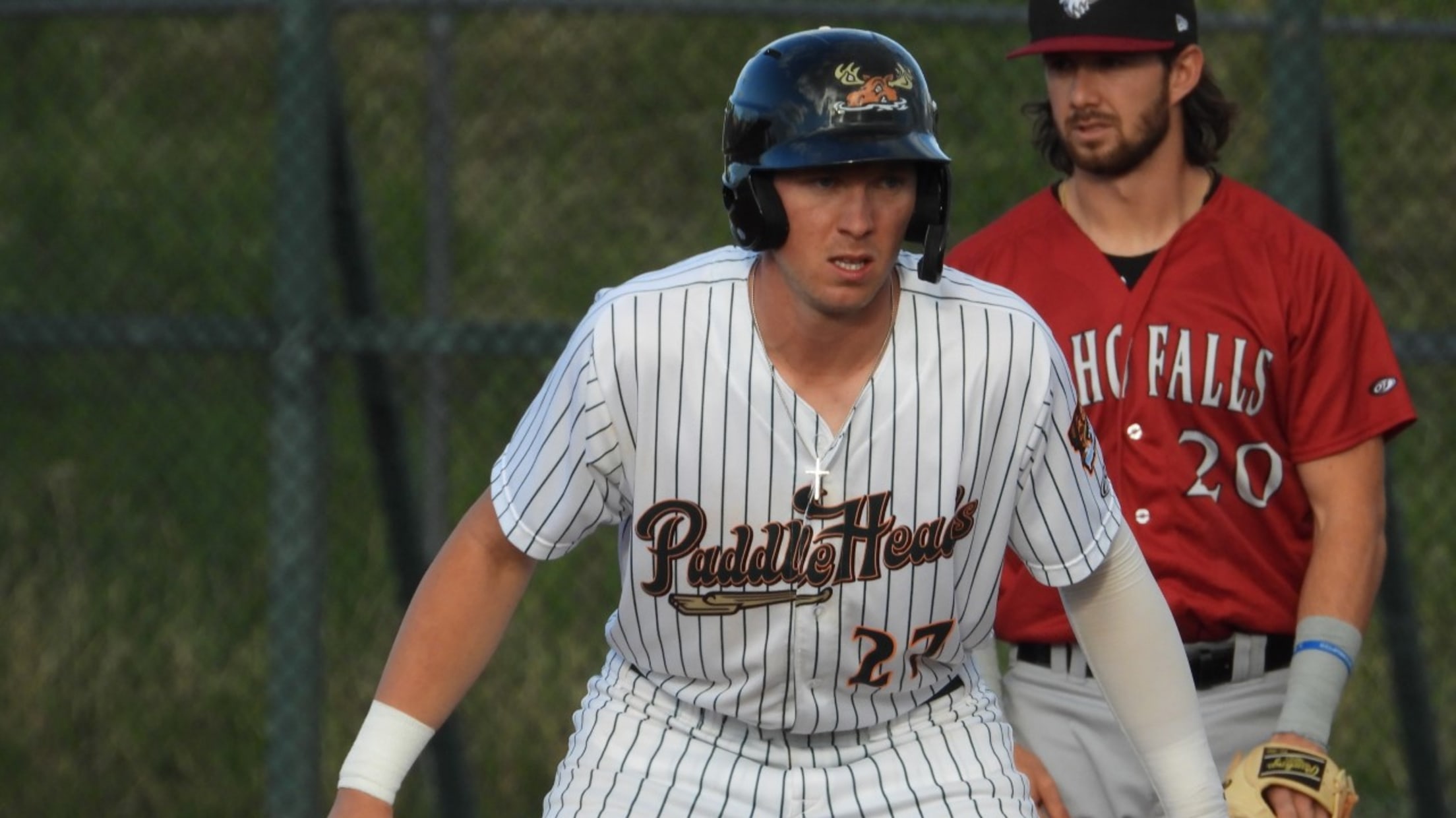 Missoula, MT. – Only 9 games into the 2021 campaign, the first-place PaddleHeads and their dynamic roster have already begun to make waves within MLB circles, announcing today they have reached an agreement with the Chicago Cubs to purchase the contract of Matt Warkentin. An early season fan-favorite, Warkentin (endearingly
Missoula, MT. –
Only 9 games into the 2021 campaign, the first-place PaddleHeads and their dynamic roster have already begun to make waves within MLB circles, announcing today they have reached an agreement with the Chicago Cubs to purchase the contract of Matt Warkentin.
An early season fan-favorite, Warkentin (endearingly referred to as "Big Maple") wasted no time displaying his versatility at the plate, and with his glove at Ogren Park Allegiance Field. The 6'6" native of Ontario, CA appeared in only 5 games for Missoula before his number was called. In 16 at-bats, Warkentin posted an average of .313, 6 runs, 1 triple, 3 home runs, and 9 RBI. Capping off his stint with Missoula in dramatic fashion during the May 28, 21-4 offensive onslaught against the Idaho Falls Chukars, where PaddleHeads fans were treated to a true display of majestry at the plate as Warkentin went 3-5 with 2 home runs (1 grand slam) and 7 RBI.
The Cubs acquisition of Warkentin will mark the Canadian's first stint in affiliated baseball.
"After the Pioneer League's restructure to an MLB Partner League, this transaction proves that we are still a player development league, and that baseball should take note of quality of athletes who take the field night in, and night out in the PBL." said PaddleHeads' Vice President Matt Ellis. "This transaction says even more about our Manager Michael Schlact, our entire player development team, and the championship culture we are trying to create in Missoula. We want to wish the best of luck to Matt Warkentin and the Cubs organization, they have added an elite player, both on and off the field."