Lindquist Field: Baseball Heaven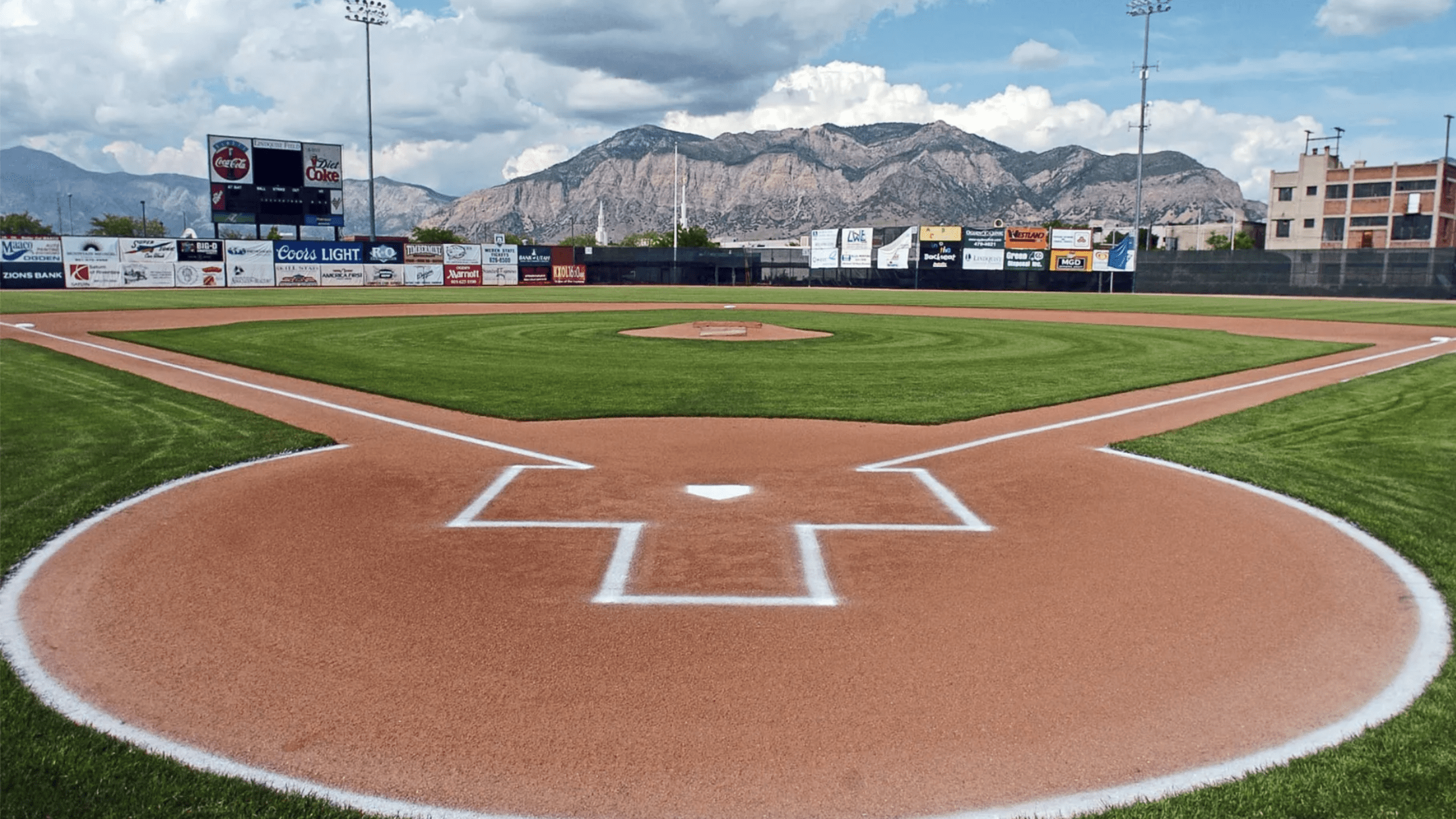 Lindquist Field, Ogden, Utah (Scott G. Winterton, Deseret News)
After a very respectable 1985 season hitting .299 while playing for Idaho Falls, second baseman Dave Baggott moved on to Salt Lake City where his all too brief pro playing career ended…and his stellar team operating career began. "Bags", as he's known, has been at the helm of the minor
After a very respectable 1985 season hitting .299 while playing for Idaho Falls, second baseman Dave Baggott moved on to Salt Lake City where his all too brief pro playing career ended…and his stellar team operating career began.
"Bags", as he's known, has been at the helm of the minor league club in Ogden, Utah for over 26 years and has loved every minute of it. Not content with merely owning and operating the club with partner John Lindquist (who also owns a local mortuary and the naming rights to Ogden's Lindquist Field), Bags, who's a dead ringer for a younger Vin Scully, suits up in shocking neon green shorts and a not-so contrasting baby blue Raptor's golf shirt in preparation for his double duty as the stadium PA announcer.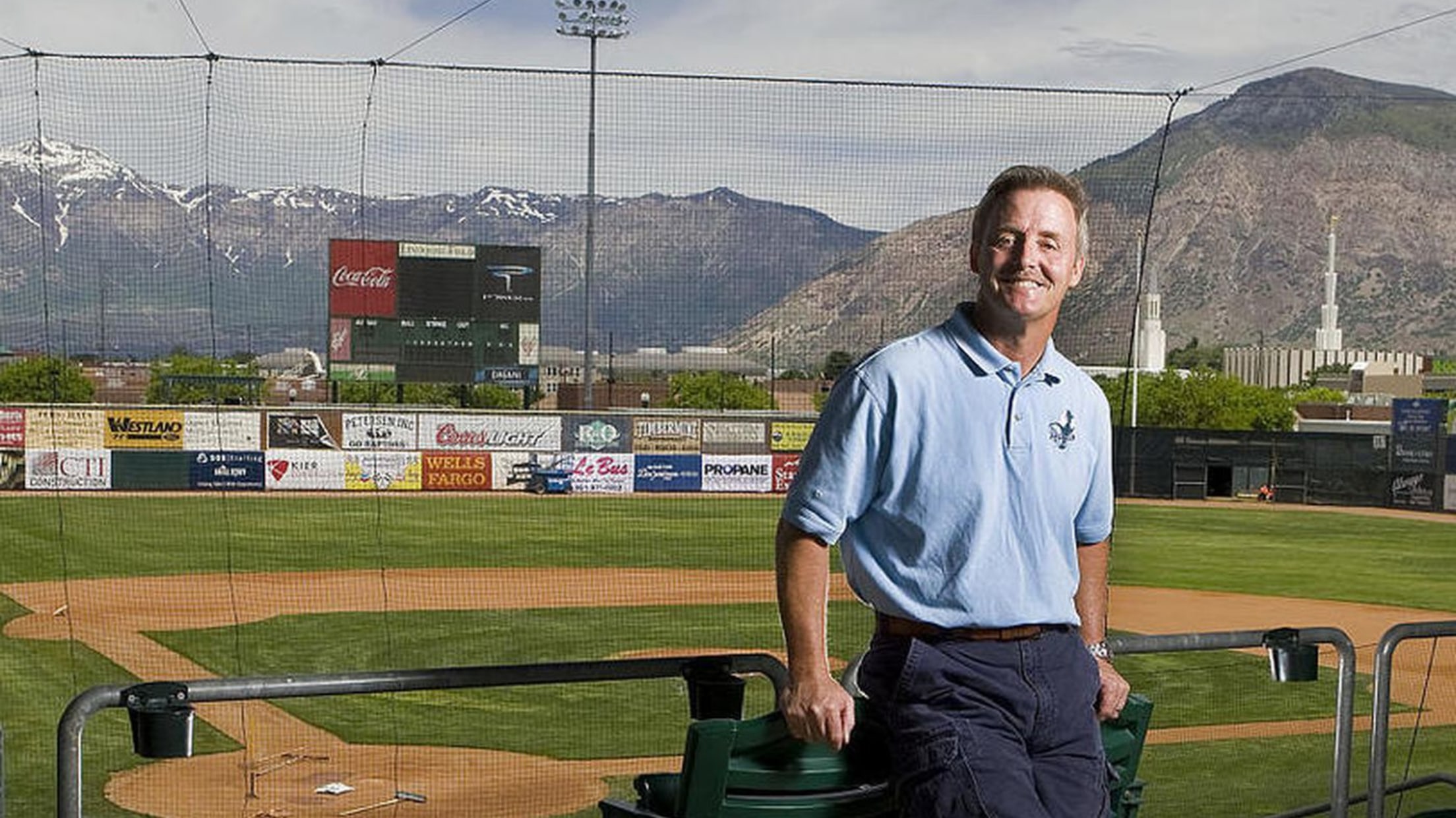 "I love doing the PA," says Bags holding court in his memorabilia-filled office with Lindquist quietly at one end of a couch and veteran baseball executive, Bill Bavasi (the Pioneer League's Director of Player Development) at the other end. Bavasi was the Dodgers' farm director when Ogden was a Dodger affiliate and has a special affection for the ballpark and the team's iconoclastic owners.
"We loved the association with Ogden," said the tall, angular Bavasi, a member of a royal baseball family that included his father, Buzzie (once the Dodgers and Angels GM) and his brother Peter (former Padres GM and President of Indians and Blue Jays). Bill, to his own credit, has served as GM for the Seattle Mariners and LA Angels as well as varied roles in the Commissioner's Office. "We knew that players we sent here would be well taken care of and the facilities would always be top notch. The fans always supported the team."
Indeed, memorable Dodgers to have passed through Ogden include Cody Bellinger, Joc Peterson and Corey Seager. Tommy Lasorda managed the team from 1966-1968.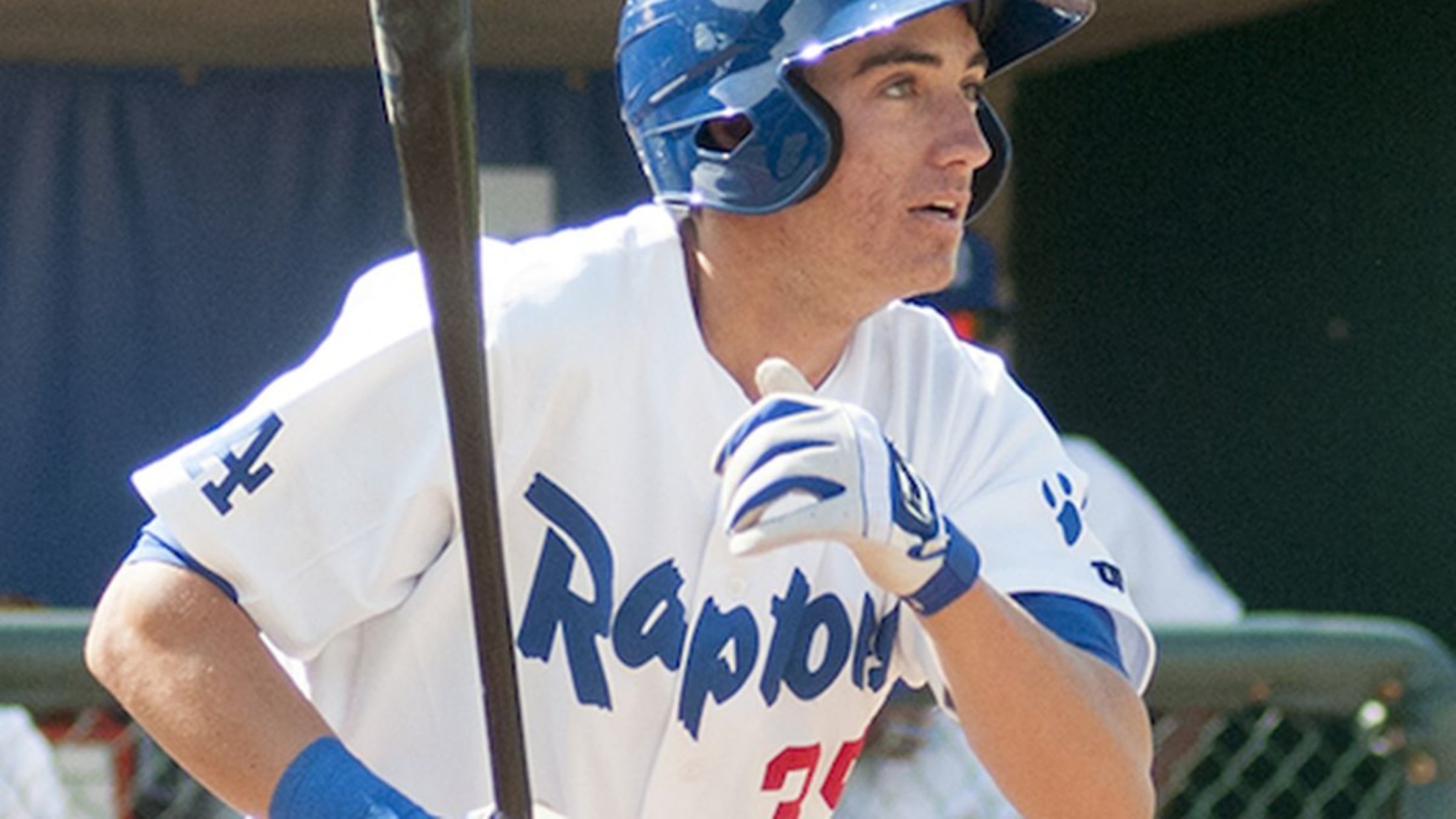 As much as Bags provides PA merriment for the crowd, the ballpark is the showstopper. It shines as a quintessential minor league ballpark with its red block façade offset by the dark green steel support structure that reminds one of Camden Yards in Baltimore. Every little touch is thought out: the oversized images of great players who've passed through, the homages to Frank Robinson and Tommy Lasorda, the charming baseball quotes above the entry gates ("There's No Crying Baseball", "A Hot Dog at the Ballpark is Better Than a Steak at the Ritz" – Humphrey Bogart).
But it's the unrivaled, dramatic scenery looking out to centerfield beyond downtown Ogden and past the scene-stealing, castellic Mormon Temple to the Wasatch Mountains beyond the outfield fence that is, simply, heavenly. The erose, colorful, ad covered outfield wall, with its irregular angles and varied heights serves as a fitting testament to the irreverence of minor league ballparks in refusing to comply with the gospel of symmetry-driven dimensions.
Curiously, amid the array of signage there's an ad-free open lane at ground level in the right field corner.
"Yeah, I sold that ad space to the restaurant on the other side of the fence," mused Bags. "They bought the space but wanted it left open so their customers could watch some of the game while dining. I guess that's what you call product sampling."
This ballpark is a gem. It reeks of classic minor league touches, from the crowded exterior concourse to the concession stands to the team store with tee shirt and hat racks that jut into the concourse. They've got mix-it-yourself Slurpee stands, a pizza pop-up operation and myriad other ballpark delicacies but the real star of the show, as Bags is proud to point out, is his new "O-Town Beach Club" down the right field line. Decked out in palm fronds and beachy touches, this full bar also sports one of the best food menus to be found at any minor league ballpark anywhere.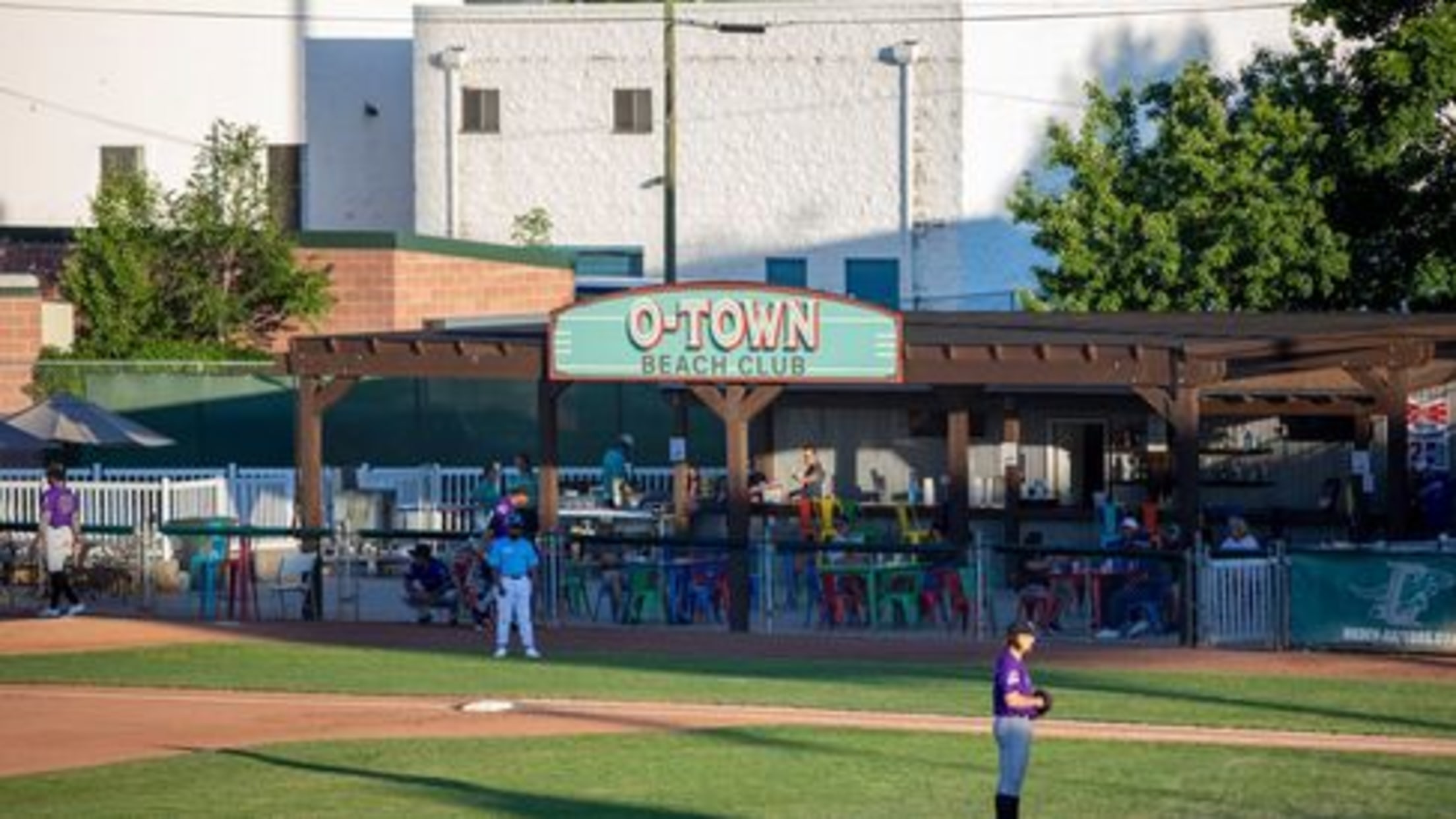 Where, one might ask, do you find, a steak, salmon, salad, shrimp cocktail, fajitas and a great cheesesteak at this level? Their signature "Raptor" is a burger topped with chili and sour cream on a brioche bun. There's even a "Raptor Ale" brewed locally.
On a sultry evening, with a dazzling sunset evolving over the third base grandstand, a familiar- looking fellow cautiously approaches Bill Bavasi.
"Aren't you Bill Bavasi?" asks the soft-spoken older gent, peering at Bill over his glasses.
"Oh my god, Phil Rogers, is that you? What on earth are you doing here?" replies the startled Bavasi.
"I live just over that mountain," said Rodgers pointing to a nearby peak of the Wasatch Mountains.
For the uninitiated, Phil Rogers is an icon of sports journalism having written largely about baseball for the Chicago Tribune, Dallas Times Herald, MLB.com and now Forbes Magazine. He's even written three books, including a biography of Ernie Banks and Bud Selig. The man is one of the great baseball writers of our time and he's hanging out at a Raptors game in Ogden, Utah.
"God, I love this place. It's just so…baseball," waxed Rogers eloquently. "I come here all the time. This place sums up why I love this game."
"Does anyone around here know who you are?" asked Bavasi.
"Nah, I'm just another fan. I like it that way."
The sunset refuses to dissolve, leaving streaks of vermillion on the horizon beyond the halo of the ballpark lights. On this lovely evening Raptor fans leave Lindquist Field elated as their team has pretty much banged the ball around the yard, no doubt leaving dents in several of the outfield fence signs.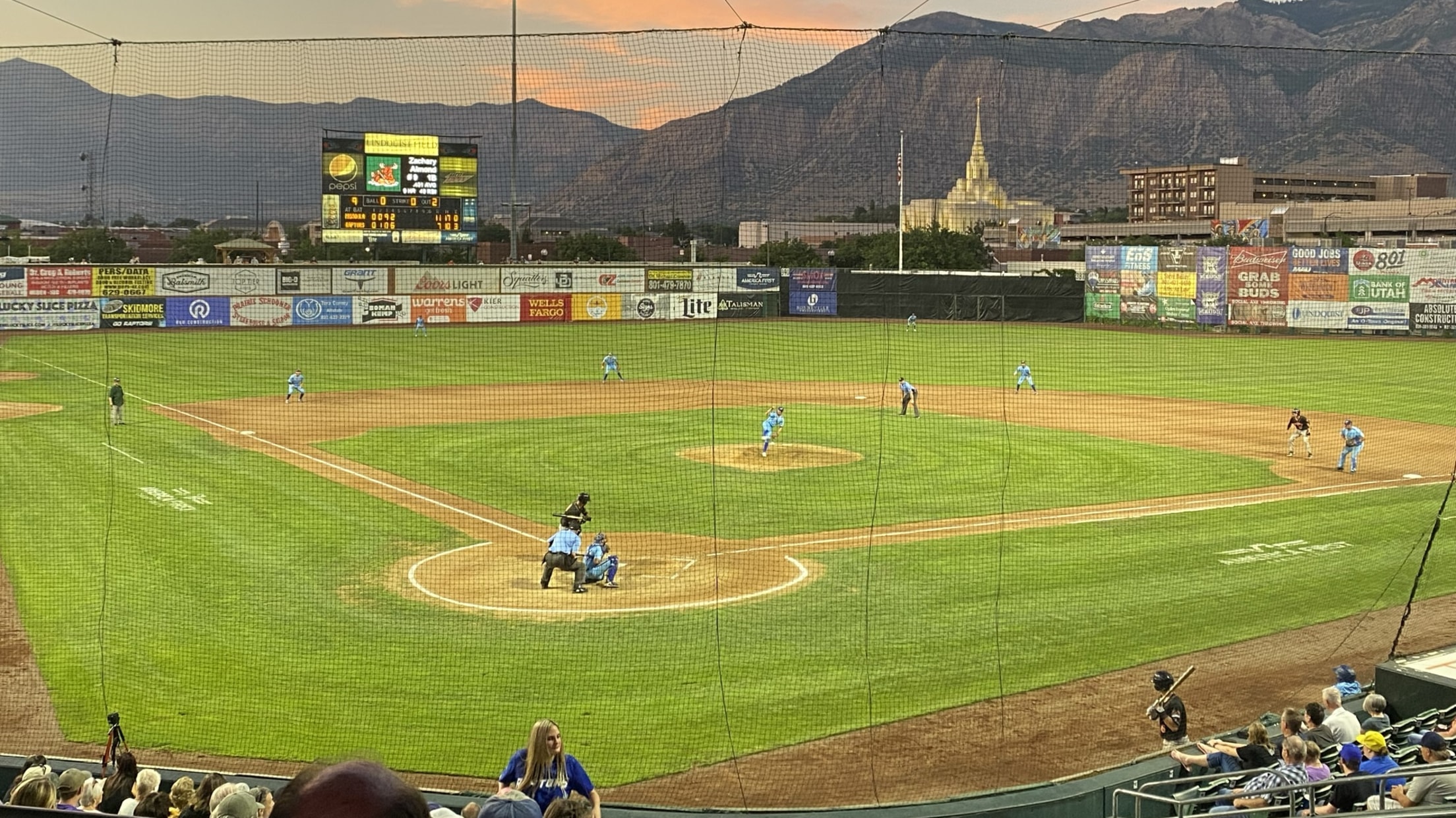 Bags signs off the PA with his signature "Ciao Baby" tag line to which the fans reply with their own "Ciao Baby" in response. Phil Rogers heads off to the other side of the mountain and Bill Bavasi, still in scout mode, has a list of player names worthy of mention to MLB clubs.
In this place of majesty and inner beauty that Phil Rogers calls "Baseball Heaven" (no doubt in counterpose to the Mormon Temple that is alit and glowing in the fast-approaching dusk) we are reminded of the wonderful summer evenings offered at minor league ballparks every summer night across the country, offering families and friends a fun night out watching remarkably talented young athletes play a great American game, while maybe having a dog and a beer or maybe sampling some local specialty food options and maybe, like here in Ogden, even creating their own Slurpee flavor combos.
These revered places that link America's past with its future bring together the community of baseball people like Bags, Bill Bavasi and Phil Rogers whose lives may intersect at big stadiums as easily as they can at Lindquist Field in Ogden, Utah. It's all the same to them. It's what makes their livelihood a part of their lives, their life's work their life's passion, their love of the game a shared experience with every fan who comes out to watch the summer game played at these charming ballyards throughout the Pioneer League.