Did you know? Pioneer League edition
Unique facts about the Rookie Advanced circuit's eight teams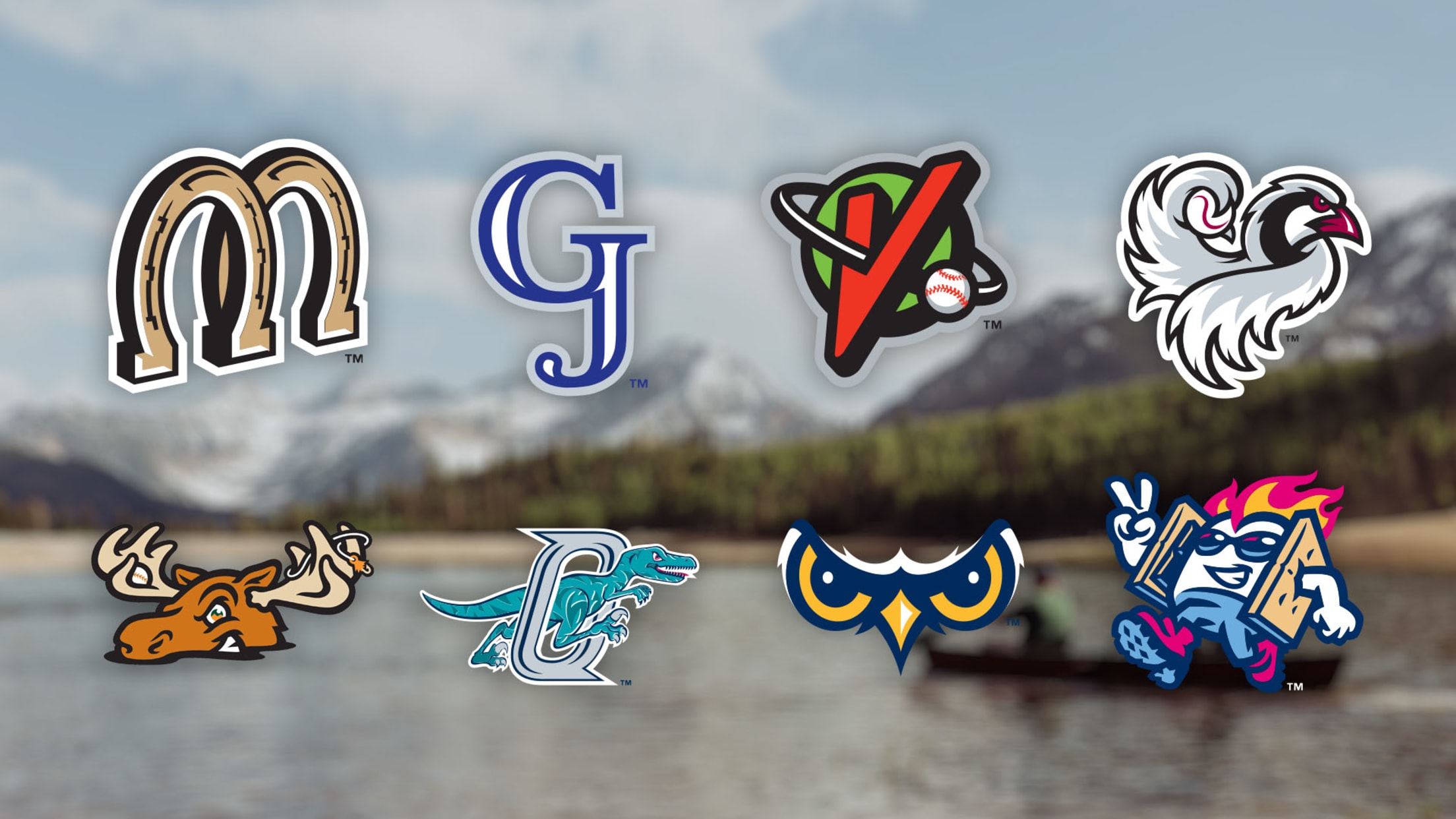 When it comes to size, scope and longevity, few, if any, sporting bodies can rival Minor League Baseball. With 160 teams in nearly as many markets, there are innumerable nooks and crannies to explore. This marks the final installment in a 14-part series dedicated to such explorations, providing one unique,
When it comes to size, scope and longevity, few, if any, sporting bodies can rival Minor League Baseball. With 160 teams in nearly as many markets, there are innumerable nooks and crannies to explore. This marks the final installment in a 14-part series dedicated to such explorations, providing one unique, weird, poignant or otherwise memorable fact about each team or city in each of Minor League Baseball's admission-charging leagues. Remember -- it's about the journey, not the destination. To share your own favorite team or city facts, please reach out via email (_[email protected]_) or Twitter (@bensbiz). Previous installments: International League, Pacific Coast League, Eastern League, Southern League, Texas League, California League, Carolina League, Florida State League, Midwest League, South Atlantic League, New York-Penn League, Northwest League and the Appalachian League.
The Pioneer League, established in 1939, currently operates as an eight-team Rookie Advanced circuit. Its Rocky Mountain region locales are spread out over Montana, Utah, Colorado and Idaho, generally in small markets that are rich in open space and natural beauty. Of the league's current octet of teams, only one -- the Ogden Raptors -- is located in a city that fielded a team in the Pioneer League's inaugural 1939 season. But there are several other longstanding franchises, complemented by a few 21st-century arrivals. The league's newest team, of course, is the Colorado Springs-based Rocky Mountain Vibes. That Vibes, who replaced the Triple-A Sky Sox in Colorado Springs, relocated from Helena, Montana, following the 2018 season. Those desirous of more Pioneer League facts simply need to keep reading, as they follow forthwith.
Billings Mustangs
The Mustangs have the Pioneer League's longest affiliation (Cincinnati Reds, 1974) and oldest name (since 1948). That's a lot of history, but nonetheless: When it comes to the greatest season by a Mustangs player, there is absolutely no room for debate. That honor belongs to Gary Redus, who put up cartoon numbers in 1978 (his first professional season). Redus, who went on to play in the Major Leagues for 13 seasons, set an all-time Minor League Baseball record by hitting .462 as a member of the Mustangs. In 68 games, he collected 117 hits, scored 100 runs, stole 42 bases and drew 62 walks (while striking out 31 times). It all added up to an eye-popping 1.346 OPS, indicative of the sheer majesty of his record book-obliterating campaign.
Grand Junction Rockies
The Grand Junction Rockies debuted in 2012, marking the Pioneer League's first incursion into the great state of Colorado. But Colorado's gain was Wyoming's loss, as the team previously existed as the Casper Ghosts. The Ghosts were Wyoming's only Minor League team, and no team has operated in the state since. The Ghosts, originally named the Casper Rockies, existed from 2001 through 2011, and in that time, they never posted a winning record. The only winning mark ever posted by a Wyoming-based Minor League team was by the 1941 Cheyenne Indians, who went 59-44 in their sole season of existence.
Great Falls Voyagers
Prior to the 2008 season, Great Falls' longstanding Pioneer League team changed its name to the Voyagers. This moniker and corresponding extraterrestrial-themed logos are an homage to the franchise's primary role in one of the most famous UFO sightings of all time. The Mariana UFO Incident of Aug. 15, 1950, is named for Nick Mariana, who was general manager of the Pioneer League Great Falls Electrics. Mariana and his secretary were at Legion Field -- the same ballpark the Voyagers play in today -- when they spotted two bright silver objects in the sky. Mariana ran to retrieve his 16-mm camera and was able to capture 16 seconds of footage of the UFOs. This footage, which the Air Force went on to rigorously (and perhaps underhandedly) scrutinize, became a national news phenomenon. It is considered to be the first UFO sighting ever caught on tape.
Idaho Falls Chukars
Idaho Falls has hosted a team in every season since 1946, the longest uninterrupted stretch of any franchise in the Pioneer League. Over this time, the team has had a league-record 10 names; the current Chukars moniker -- pronounced "Chuckers" -- was adopted prior to the 2004 campaign. Chukars, a variety of pheasant, are game birds that can be found in the greater Idaho Falls area. The name was suggested by team broadcaster John Balginy, who pointed out that "chucker" also could be interpreted as a slang term for a pitcher.
Missoula Paddleheads
Missoula adopted the Paddleheads moniker prior to the would-be 2020 season. Before that, the longtime Arizona Diamondbacks affiliate had been named the Osprey. The name change resulted in Missoula losing its distinction of being the only Minor League team named after an animal that lives at the ballpark in its natural habitat. Actual osprey reside at the team's home of Ogren Park, situating themselves in nests located on man-made platforms towering just beyond the right-field fence. The osprey primarily subsist on trout from the Clark Fork River, located behind the ballpark.
Ogden Raptors
On Aug. 17, 1995, in their second year of existence, the Ogden Raptors set the record for the most runs scored by one team in a Pioneer League game. On this memorable evening, Ogden, then an independent team, defeated the Helena Brewers by a score of 33-10. A grand slam by Lawrence Scheffer provided the Raptors' record-breaking runs, breaking Great Falls' previous record of 32 (set in 1974 against Ogden). The Brewers, whose pitchers issued a league-record 21 walks, had won 15 straight games prior to the severely one-sided loss to the Raptors.
Orem Owlz
The Owlz mascot, Hootz, has been with the team since its 2005 inception. In 2009, Hootz met a female owl named Holly and married her after a whirlwind courtship. In 2012, after three years of what was presumably marital bliss, Holly surprised Hootz during a ballgame by revealing the results of her pregnancy test. Yes, she was with owl. This new arrival to the Owlz mascot family, a baby boy named Rowly, made his public debut on Opening Day in 2013.
Rocky Mountain Vibes
The Vibes, who played their inaugural season in Colorado Springs in 2019, previously existed in the form of the Helena Brewers. Prior to that, the franchise was based for 25 years in Medicine Hat, Alberta. The Medicine Hat Blue Jays, one of three Pioneer League teams to have been based in Alberta, operated from 1978 through 2002. In 1997 and 1998, the team enjoyed the rare distinction of fielding a Triple Crown winner in back-to-back seasons. Medicine Hat native Greg Morrison accomplished the feat in 1997, batting .448 with 23 home runs and 88 RBIs. The following year, Jay Gibbons followed suit by hitting .397 with 19 long balls and 98 RBIs.