Sea Dogs rally in the 8th for a 3-2 win
Stephen Scott delivered a 2-run double in the 8th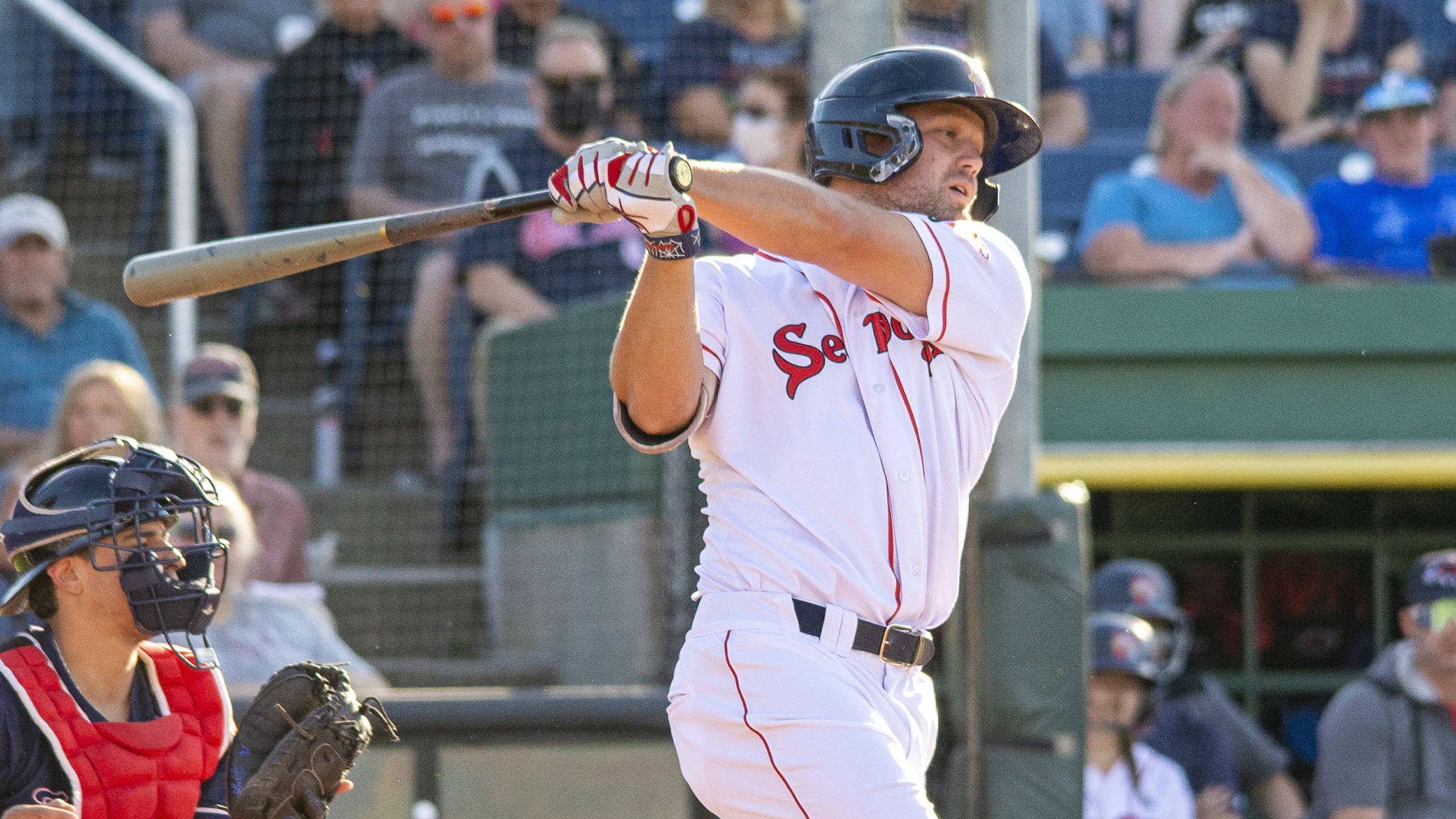 Portland, Maine – Stephen Scott's eighth-inning two-RBI double led the Portland Sea Dogs (48-52, 18-13) to a thrilling comeback with a 3-2 win over the Erie SeaWolves (59-40, 20-10) on Friday night at Hadlock Field. Erie broke onto the scoreboard in the top of the second inning against Sea Dogs
Portland, Maine – Stephen Scott's eighth-inning two-RBI double led the Portland Sea Dogs (48-52, 18-13) to a thrilling comeback with a 3-2 win over the Erie SeaWolves (59-40, 20-10) on Friday night at Hadlock Field.
Erie broke onto the scoreboard in the top of the second inning against Sea Dogs starter Brian Van Belle. With two outs, Dillon Dingler singled to right field. Dane Myers stepped up to the plate and hit a two-run homer to center, giving the SeaWolves the lead 2-0.
Both teams were scoreless again until the bottom of the fifth inning, where Portland brought in their first run of the game against Erie reliever Billy Lescher. Alex Binelas led off with a double to right. One out later, Izzy Wilson singled down the right field line, plating Binelas, cutting into the SeaWolves lead, 2-1.
Portland clawed their way to their first lead in the bottom of the eighth inning against Erie reliever J.T. Hintzen. Wilyer Abreu and Ceddanne Rafaela led off the inning with back-to-back walks. Christian Koss flied out to center, advancing Abreu to third. During the next at-bat, Rafaela stole second, putting runners at second and third. Stephen Scott doubled down the right field line, bringing in both runners, and put Portland in the lead for the first time. The Sea Dogs took the one-run lead to the top of the ninth and Michael Gettys shut down the SeaWolves lineup, securing a comeback 3-2 victory.
Jacob Wallace (2-2, 5.11 ERA) picked up the win while tossing a perfect two outs in relief. Hintzen (0-1, 18.00 ERA) worked through 1.0 inning, allowing two runs on one hit, walking two, and striking out one in his first loss of the year.
The Sea Dogs and SeaWolves play the penultimate game of the series on Saturday with a 6:00 PM first pitch at Hadlock Field. Portland sends RHP Bryan Mata (1-2, 2.16 ERA) to the mound against Erie RHP Reese Olson (4-4, 4.57 ERA).