Three Run Ninth Propels Portland Over Richmond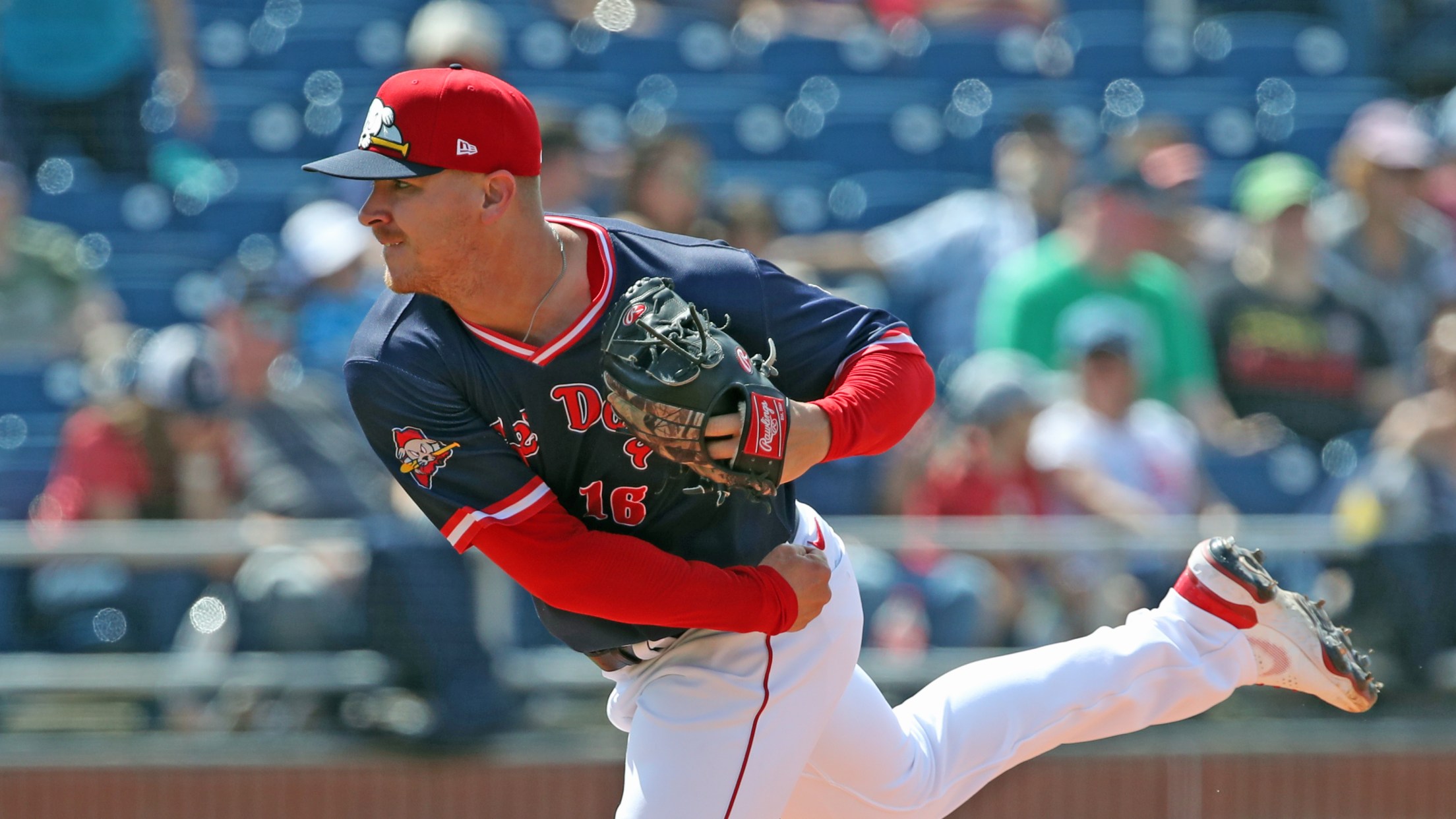 Richmond, Virginia – Despite trailing 2-0 after the first inning, the Portland Sea Dogs completed a late innings comeback to beat the Richmond Flying Squirrels 5-2 in the first of a six-game series at The Diamond. Diego Rincones blasted a two-run home run off of Jay Groome in the first
Richmond, Virginia – Despite trailing 2-0 after the first inning, the Portland Sea Dogs completed a late innings comeback to beat the Richmond Flying Squirrels 5-2 in the first of a six-game series at The Diamond.
Diego Rincones blasted a two-run home run off of Jay Groome in the first inning to put Richmond on top, 2-0.
The Sea Dogs plated their first run of the game in the fifth inning. After a lead-off single by Hudson Potts, Tyreque Reed and Wil Dalton each drew walks to load the bases. Elih Marrero drew the bases-loaded walk, bringing home Potts and the Sea Dogs were on the board, 2-1.
In the top of the eighth inning, David Hamilton drew a lead-off walk then stole second, his 24th stolen base of the year. Hamilton then advanced to third on a sacrifice bunt by Ceddanne Rafaela and scored on a passed ball by Richmond's catcher, Ricardo Genoves, and the game was tied, 2-2.
Portland secured their victory in the top of the ninth inning. Potts reached on a lead-off walk then moved to third after a double by Reed. Kole Cottam drove home Potts with a single to left field, and the Sea Dogs led, 3-2. Elih Marrero then singled to right field, extending Portland's lead, 4-2. With Cottam at third, Genoves recorded another passed ball and the Sea Dogs led, 5-2.
Caleb Simpson (1-0, 2.25 ERA) earned his first win of the season, tossing 1.0 perfect inning with a strikeout. Cole Waites (1-1, 5.40 ERA) was charged with the loss, pitching 1.0 inning allowing four runs (two earned) on two hits while walking two and striking out one. Portland's starter Jay Groome tossed 6.0 innings allowing two runs on three hits while walking two. He matched a career-high with 10 strikeouts.
The Sea Dogs and Flying Squirrels meet again tomorrow, June 22nd at 6:35pm at The Diamond. Portland will send RHP Brian Van Belle (0-1, 5.40 ERA) to the mound while Richmond's LHP Jake Dahlberg (3-3, 3.81 ERA) will be on the bump.