Sea Dogs announce initiatives to honor Charlie Eshbach
Hadlock Field's main entrance to be renamed in Eshbach's honor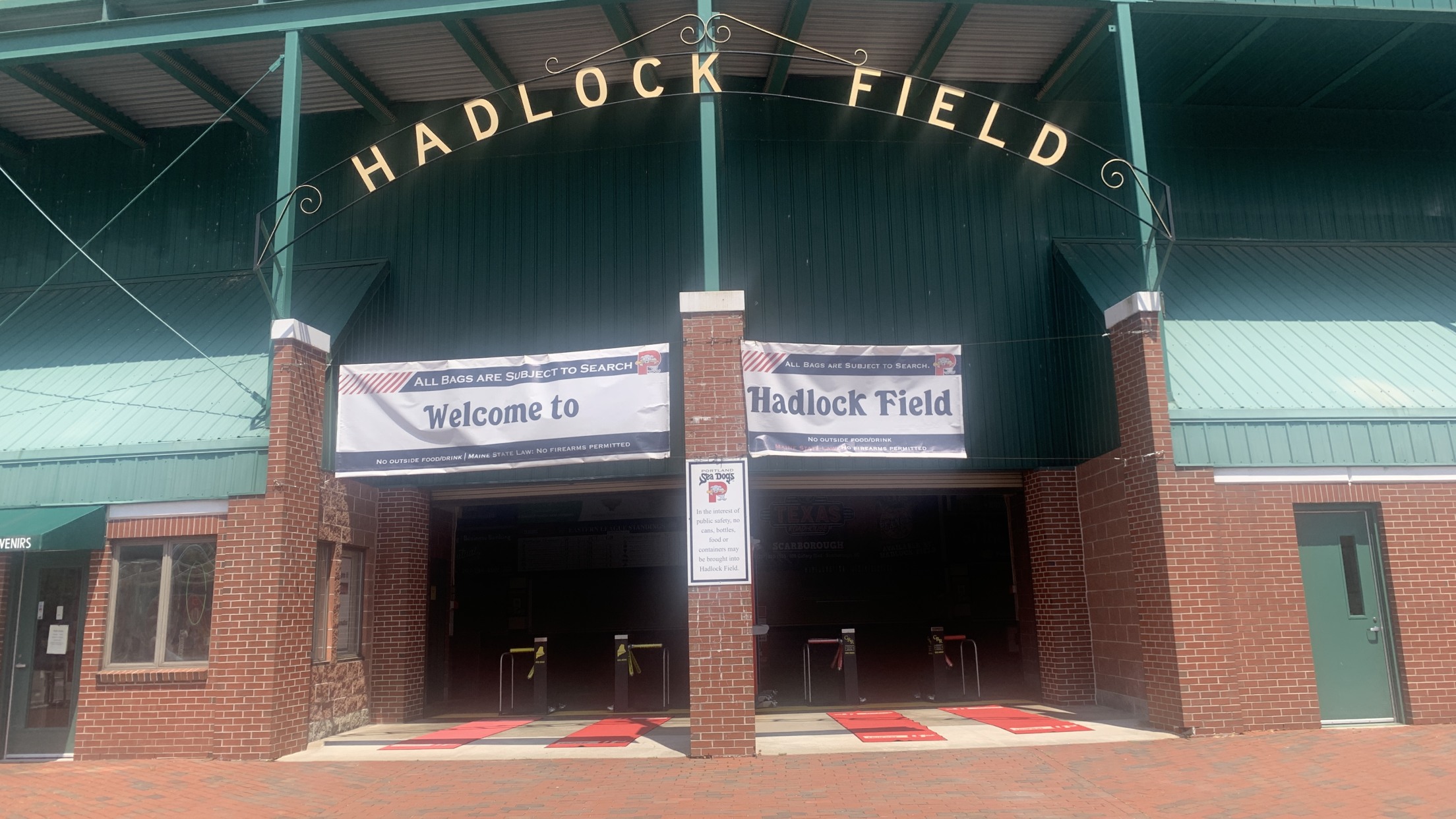 Portland, Maine- The Portland Sea Dogs today announced several initiatives to honor Sea Dogs' founding President & General Manager Charlie Eshbach including naming Hadlock Field's main entrance in Eshbach's honor. The announcement was made by Sea Dogs' Chairman Bill Burke today at a Celebration of Life service held at Hadlock
Portland, Maine- The Portland Sea Dogs today announced several initiatives to honor Sea Dogs' founding President & General Manager Charlie Eshbach including naming Hadlock Field's main entrance in Eshbach's honor.
The announcement was made by Sea Dogs' Chairman Bill Burke today at a Celebration of Life service held at Hadlock Field.
The main entrance at Hadlock Field will be known as the Charlie Eshbach Entrance. "Charlie's favorite place to be when gates opened was on the front plaza welcoming and talking with fans as they entered the ballpark," said Sea Dogs President & General Manager Geoff Iacuessa. "Charlie got so much joy from watching fans come out to the ballpark for a night of family fun, so it's appropriate that fans will now be welcomed to the park through the Charlie Eshbach Entrance."
Additionally, Sea Dogs' home uniforms will bear a patch with Eshbach's initials "CE" for the remainder of the season. The only other team in team history that the Sea Dogs have worn special patches on their uniform was in 2012 when the Sea Dogs honored the late Dan Burke, the founder of the franchise by wearing a patch with his initials.
The Sea Dogs Citizen of the Year award, which honors a player each season who has made significant contributions to the community and to the fans will be renamed the Charlie Eshbach Citizen of the Year award.
The first-place Sea Dogs begin a three-game series against the New Hampshire Fisher Cats tonight in Manchester, NH before heading to Hartford, CT for a six-game series. The Sea Dogs return to Hadlock Field for a two-week homestand featuring a six-game series against the Erie SeaWolves (August 2-7) and Richmond Flying Squirrels (August 9-14). Tickets are available online at seadogs.com or by calling the Sea Dogs ticket office at 207-879-9500.