Sea Dogs battle Fightins but drop opener 10-7
Matheny reaches base four times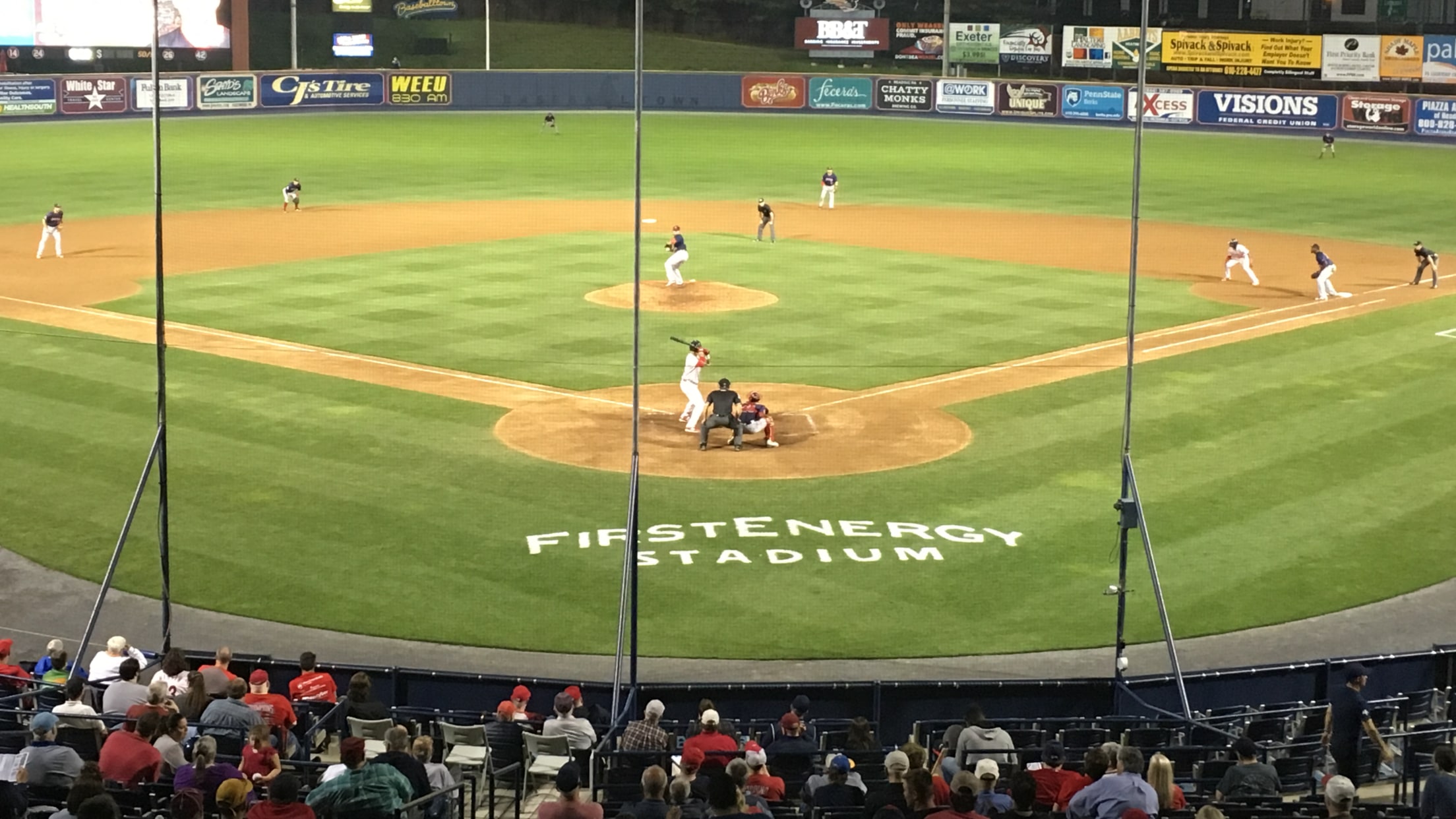 Portland, Maine - The Reading Fightin Phils (13-20) built a 5-2 lead after two innings and held on for a 10-7 victory over the Portland Sea Dogs (11-23) on Monday night in the road trip opener at FirstEnergy Stadium. The 'Dogs have lost four straight and three of four to
Portland, Maine - The Reading Fightin Phils (13-20) built a 5-2 lead after two innings and held on for a 10-7 victory over the Portland Sea Dogs (11-23) on Monday night in the road trip opener at FirstEnergy Stadium. The 'Dogs have lost four straight and three of four to Reading this season.

Tate Matheny reached base four times, drawing a two-out walk in the first inning to give Portland a 1-0 lead. Reading responded with three runs off losing pitcher Mike Shawaryn (2-4). Zach Green, Cornelius Randolph, and Damek Tomscha each had RBI's.
Seth McGarry (1-1) allowed two runs but earned the win in relief. Edgar Garcia, the only pitcher to have a scoreless outing, worked a perfect ninth for the save.
The 'Dogs grabbed a run in the second inning on a run-scoring single from Tony Renda. The newly acquired Renda made his debut in left field and went 3-for-5, picking up his seventh multi-hit game.
In the last of the second inning, Malquin Canelo delivered a sacrifice fly, and Tomscha hit a solo-homer (#6)
The game would not see a run until the sixth inning when the Sea Dogs cut the deficit to 5-4. Chad De La Guerra extended his hitting streak to seven games with a single and a second run scored on a double play.
Shawaryn left the game in the sixth inning after a two-run homer by Jan Hernandez. He worked 5+ innings on seven hits and seven runs.
In the top of the seventh inning trailing 7-4, Portland put together four straight two-out hits, receiving RBI singles from Danny Mars and Jeremy Rivera. Reading answered the next inning on a solo-homer by Canelo off Trey Ball.
Matheny made it 8-7 with a two-out RBI double in the eighth, but Reading plated two in their eighth.
Reading starter Jo Jo Romero (ND) worked 4.1 innings on five hits, two runs, four walks and seven strikeouts.
Portland and the Reading Fightin Phils (Phillies affiliate) play a doubleheader on Tuesday morning at FirstEnergy Stadium. First pitch is 10:45 AM, as lefties Dedgar Jimenez (1-2, 4.68) and Matt Kent (1-1, 0.95) start for Portland. Radio coverage on the U.S. Cellular Sea Dogs Radio Network begins at 10:30 AM. MiLBTV coverage begins at 10:40 AM.
Tickets for Portland's next homestand May 22-28 against Hartford and Reading. Tickets can be purchased at seadogs.com or 207-879-9500.