Sea Dogs/ Red Sox Combo Ticket Packs are Back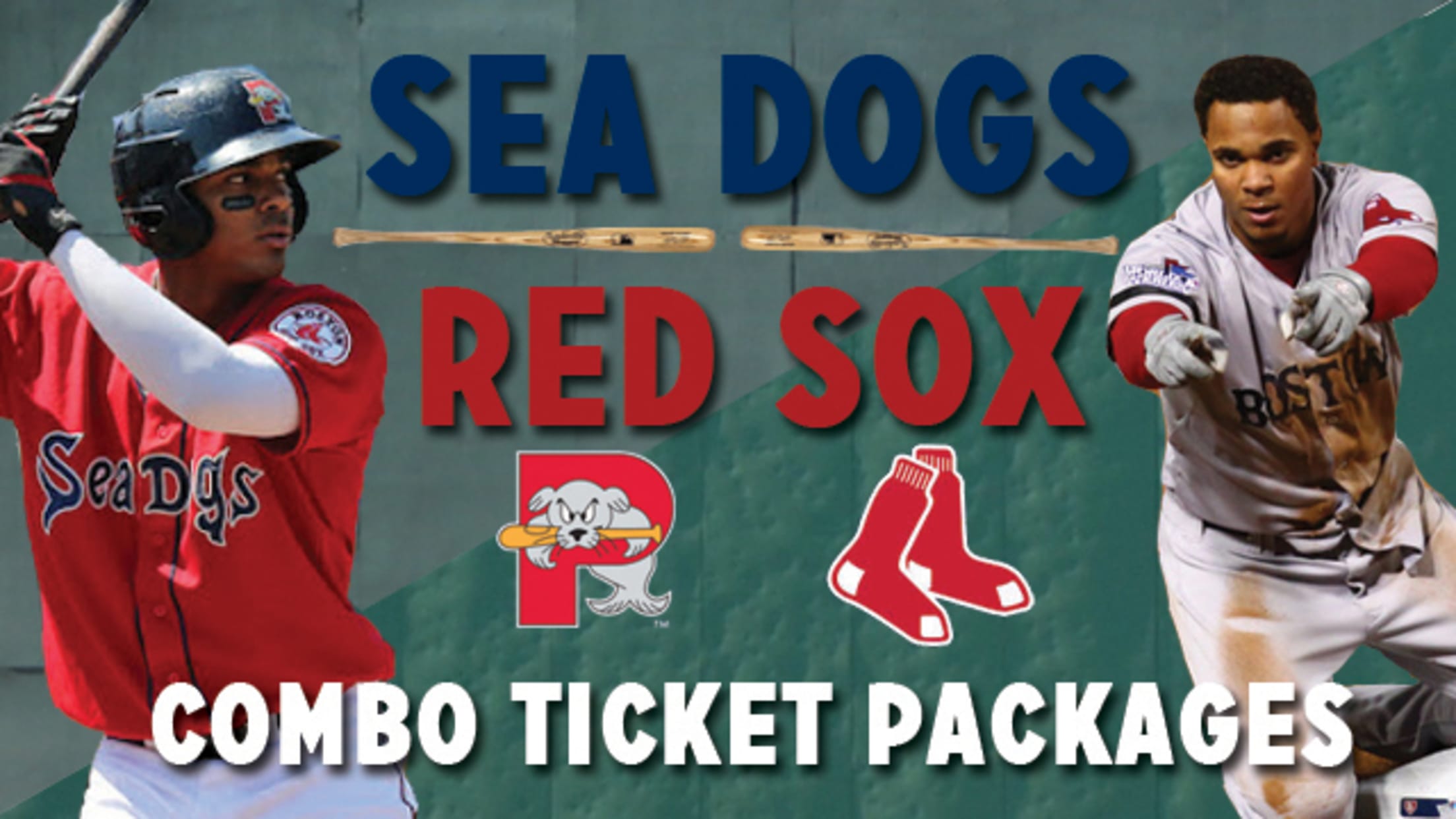 Portland, Maine -The Portland Sea Dogs, Double-A affiliate of the Boston Red Sox, have announced that the popular Sea Dogs/ Red Sox combo ticket packages have returned. These ticket packages include tickets to five of the most popular Portland Sea Dogs games and one Boston Red Sox game allowing you

Portland, Maine -The Portland Sea Dogs, Double-A affiliate of the Boston Red Sox, have announced that the popular Sea Dogs/ Red Sox combo ticket packages have returned. These ticket packages include tickets to five of the most popular Portland Sea Dogs games and one Boston Red Sox game allowing you to see both the future and current stars of the Boston Red Sox.
Additionally, tickets for Sea Dogs Opening Day will be included for free.
Sea Dogs/Red Sox Combo Package
Portland Sea Dogs Games:
• Thursday, April 16th @ 6:00 PM Trenton Thunder @ Sea Dogs (Opening Day)
• Tuesday, April 21st @ 6:00 PM Hartford Yard Goats @ Sea Dogs
• Friday, May 15th @ 6:00 PM Reading Fightin Phils @ Sea Dogs
• Thursday, June 18th @ 6:00 PM Trenton Thunder @ Sea Dogs
• Monday, July 20th @ 7:00 PM Binghamton Rumble Ponies @ Sea Dogs
• Wednesday, August 19th @ 7:00 PM Altoona Curve @ Sea Dogs
Boston Red Sox Game:
• Friday, September 11th @ 7:10 PM Tampa Bay Rays @ Boston Red Sox
Packages are available for $100.00 and can be purchased by calling the Sea Dogs ticket office at 207-879-9500 or online at www.seadogs.com.
Tickets for the Sea Dogs games will be reserved seats located in sections 204 to 214, while the tickets to the Red Sox game will be right-field box seats.
These limited-time packages will be available for purchase through Friday, February 28th.
Sea Dogs tickets are governed by normal Sea Dog ticket policies and Red Sox tickets are subject to Red Sox ticket policies. No refunds, exchanges or substitutions will be permitted. Game times are subject to change.