Sea Dogs win third straight with 5-4 win over New Hampshire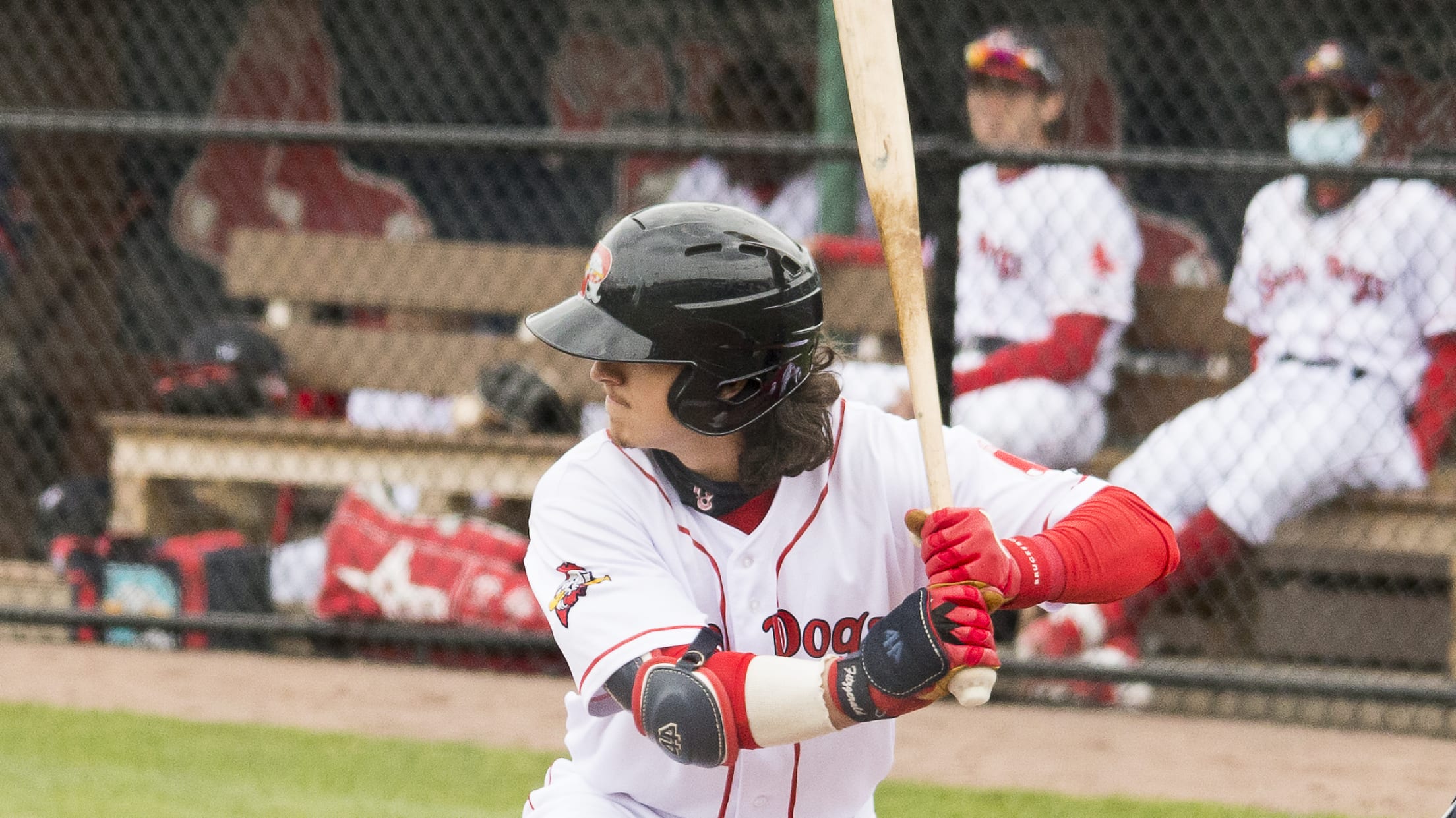 Portland, Maine- Ryan Fitzgerald broke a 4-4 tie with an RBI single to centerfield in the bottom of the 8th inning leading the Portland Sea Dogs (20-12) to a 5-4 victory over the New Hampshire Fisher Cats (10-21) Wednesday night at Hadlock Field. The Fisher Cats jumped out to a
Portland, Maine- Ryan Fitzgerald broke a 4-4 tie with an RBI single to centerfield in the bottom of the 8th inning leading the Portland Sea Dogs (20-12) to a 5-4 victory over the New Hampshire Fisher Cats (10-21) Wednesday night at Hadlock Field.
The Fisher Cats jumped out to a 1-0 lead in the first inning on an RBI single by Gabriel Moreno.
Portland tied the game at one in the second inning when Tanner Nishioka hit a sacrifice fly to left field with the bases loaded to score Jhonny Pereda.
New Hampshire regained the lead in the top of the sixth scoring a pair of runs to take a 3-1 lead highlighted by a Gabriel Moreno RBI double.
Portland responded with three runs in the bottom half of the inning taking their first lead of the game 4-3. The inning was highlighted by a bases-loaded double down the left-field line by Joey Meneses scoring two runs as Meneses picked up his team-leading 28th and 29th RBI's of the season.
Samad Taylor who was 3-for-4 on the night tied the game at four with a leadoff home run to centerfield in the 8th inning, his 8th of the season.
Once again, the Sea Dogs came right back with the Fitzgerald RBI single for what would be the game-winner.
Dominic LoBrutto pitched a perfect ninth with two punchouts to seal the victory, earning his first save of the year.
Portland has now won three straight and improved to 11-3 at Hadlock Field this season.
The two teams continue the series Thursday night at 6:00 PM. Righty Josh Winckowski (2-1, 2.25) will get the start for the Sea Dogs. New Hampshire will counter with lefty Zach Logue (3-1, 3.41). Radio coverage on the WPEI Sea Dogs Radio Network, built by General Dynamics/ Bath Iron Works, begins at 5:45 PM. The game is also available on MiLB.TV.