Calfee Park to host LewisGale, Carilion in Homers for Hearts charity softball game
August 11 game between hospitals will benefit the American Heart Association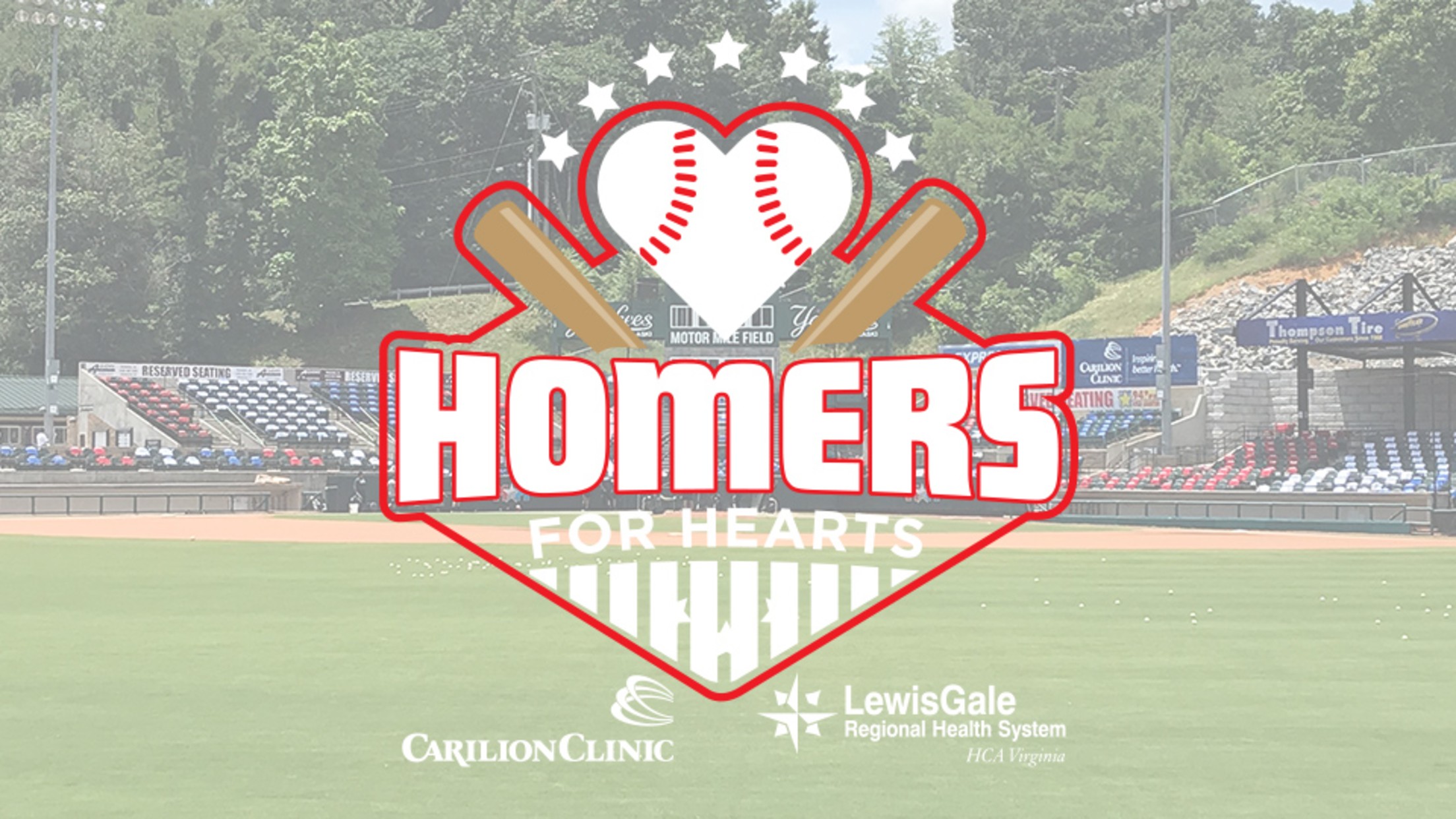 PULASKI, Va. - The Pulaski Yankees are excited to announce they will host a charity softball game between LewisGale Regional Health System and Carilion Clinic at Calfee Park on Sunday, August 11. Proceeds from the Homers for Hearts game between the area's two largest health care providers will benefit the
PULASKI, Va. - The Pulaski Yankees are excited to announce they will host a charity softball game between LewisGale Regional Health System and Carilion Clinic at Calfee Park on Sunday, August 11. Proceeds from the Homers for Hearts game between the area's two largest health care providers will benefit the American Heart Association.
"It's wonderful to see our local health systems come together in support of our mission to create a healthier community and longer, healthier lives for all," said Ashley Ege, Director of the American Heart Association of Western Virginia. "Donations raised from the game will help the American Heart Association fund critical heart disease and stroke research and education that will save lives."
The game will begin at 2pm with gates opening at 1pm. Physicians, nurses, and administrators will suit up for each hospital during the nine-inning contest.
"LewisGale looks forward to supporting the American Heart Association in an inspiring show of good-natured competition and camaraderie between our two health systems," said Sean Pressman, CEO of LewisGale Hospital Pulaski. "Together we hope to raise money and awareness in support of a great cause: giving people a healthier tomorrow."
Tickets for Homers for Hearts are $5 and can be purchased online at pulaskiyankees.net or by visiting the Calfee Park box office. Fans will also be able to purchase t-shirts - orange for LewisGale and blue for Carilion Clinic - on the day of the game.
"We have a high incidence of heart disease in the New River Valley. This is a great opportunity to work with the healthcare community to have some fun, but most importantly, raise awareness and money, to help improve the health of the communities we serve," said Anthony Grafsky, Community Hospital Operations Senior Director for Carilion.
The Yankees return home to Calfee Park to start a seven-game homestand this coming Wednesday. Ticket and promotional information is available at pulaskiyankees.net or by calling (540) 980-1070.
Click here to purchase tickets for Homers For Hearts.
The Pulaski Yankees are the Advanced Rookie level affiliate of the New York Yankees playing in the Appalachian League. Pulaski is celebrating its 54th season in the Appalachian League in 2019. Calfee Park has won league championships in 1948, 1969, 1986, 1991 and 2013. Motor Mile Field at Calfee Park opened in 1935 and was renovated for the team's first season as a Yankees affiliate in 2015. For more information, please visit www.pulaskiyankees.net or follow the Pulaski Yankees on social media, @PulaskiYanks (Twitter, Facebook, and Instagram).