Quakes on Brink of Elimination
Storm rally from huge deficit, take 2-0 lead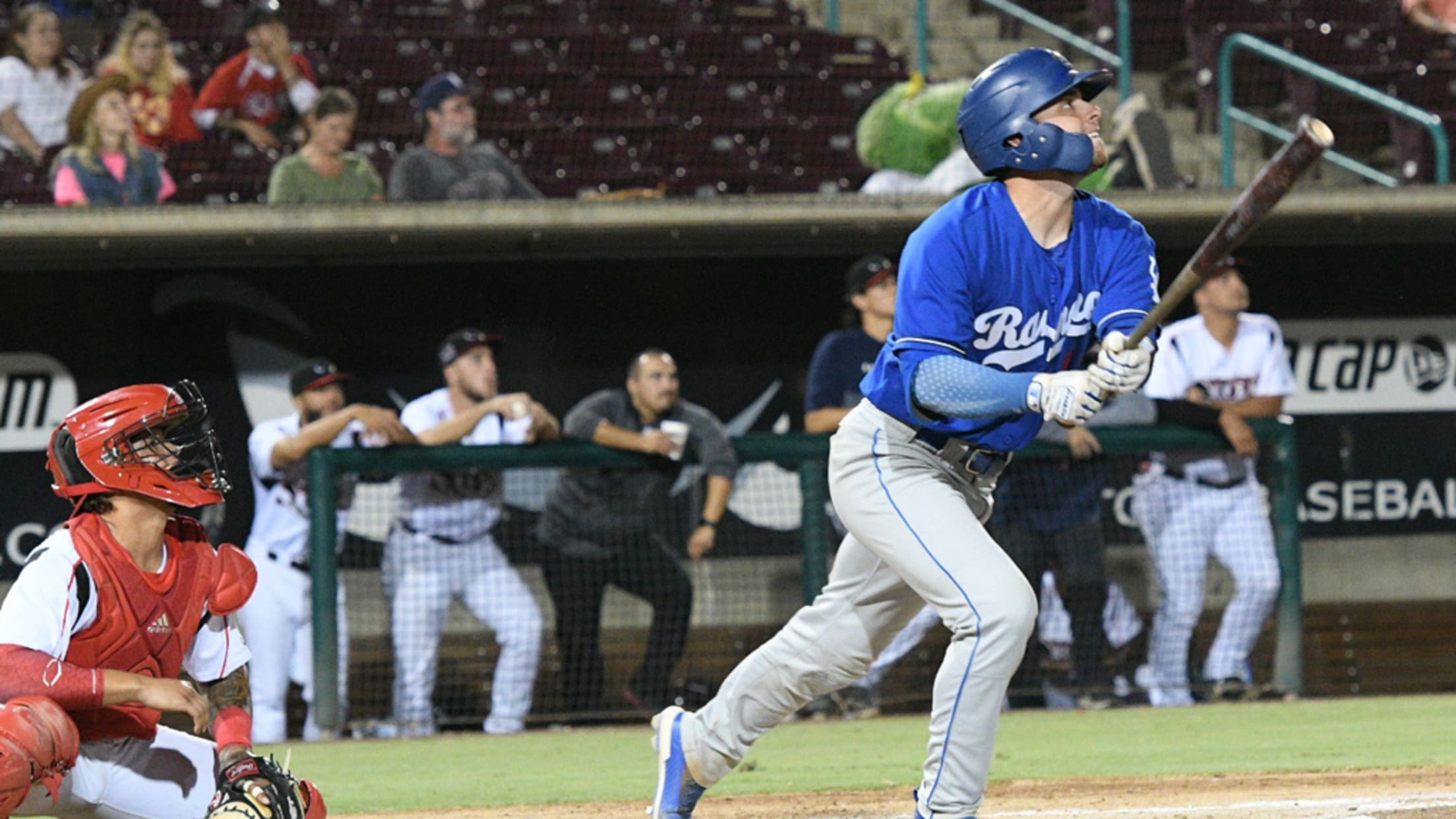 (STEVE SAENZ)
Lake Elsinore, CA - The Lake Elsinore moved to within one win of moving on to the Cal League Championship Series, coming from behind on Thursday night to defeat Rancho Cucamonga, 7-6 in ten innings at The Diamond in Lake Elsinore.The Quakes let a 6-1 lead slip away, needing just
Lake Elsinore, CA - The Lake Elsinore moved to within one win of moving on to the Cal League Championship Series, coming from behind on Thursday night to defeat Rancho Cucamonga, 7-6 in ten innings at The Diamond in Lake Elsinore.
The Quakes let a 6-1 lead slip away, needing just nine outs to send the series back to LoanMart Field with the series even at a win apiece.
Tre Todd's three-run homer capped a four-run sixth, as Rancho exploded to a five-run advantage.
In the last of the seventh, the Storm began to rally, getting three against Darien Nunez to make it 6-4.
Two more in the eighth tied the game, as Luis Campusano and Gabriel Arias had back-to-back run-scoring hits against Brett de Geus, making it a 6-6 tie.
In the bottom of the tenth, Jalen Washington led off with a bloop-single to right field against Max Gamboa (0-1). Washington moved to second on a wild pitch, then stole third base with only one out.
After a walk to Eguy Rosario put runners at first and third, Tirso Ornelas drove a pitch to the wall in right-center. Jeren Kendall caught it for the second out, but Washington scored from third on the sac fly to end the game and send the Storm to a 2-0 lead in the series.
Rancho starter John Rooney pitched well in the no-decision, giving up just one run on seven hits over five innings.
Rancho got three hits by Jacob Amaya, but got outhit by the Storm, 16-8.
The Quakes, now needing three straight wins to advance to the Championship Series, will host the next three games at LoanMart Field. Andre Jackson will face Storm right-hander Caleb Boushley on Friday night at 7:05pm.
The first 1,500 fans through the gates this Friday night will take home a Clayton Kershaw Bobblehead, thanks to U.S. Bank. Purchase your tickets at rcquakes.com or by calling (909) 481-5000… Go Quakes!