Quakes Roll Through Storm on Tuesday
Warzek dominates over five scoreless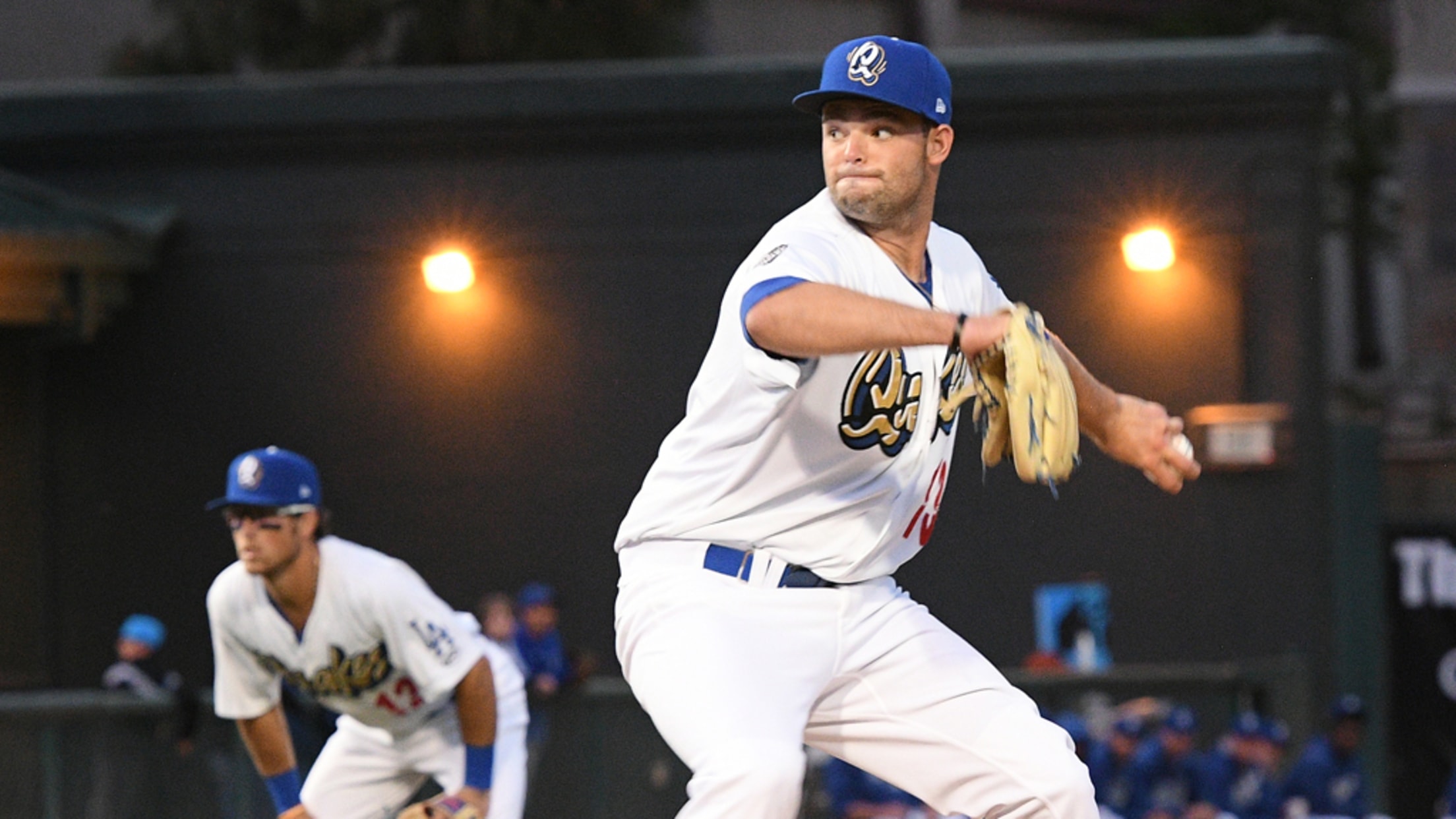 (STEVE SAENZ)
Lake Elsinore, CA - The Rancho offense exploded on Tuesday night and starting pitcher Bryan Warzek fired five no-hit innings, as the Quakes rolled to an 8-3 victory over the Lake Elsinore Storm.The crowd at The Diamond didn't have much to cheer for, as the visitors jumped to an early
Lake Elsinore, CA - The Rancho offense exploded on Tuesday night and starting pitcher Bryan Warzek fired five no-hit innings, as the Quakes rolled to an 8-3 victory over the Lake Elsinore Storm.
The crowd at The Diamond didn't have much to cheer for, as the visitors jumped to an early lead for a second straight night.
In the second inning, a two-out error allowed the first run to score and Marcus Chiu followed with his second round-tripper of the year, a two-run shot to right field to make it 3-0.
Rancho broke it wide open in the fourth, as they tallied four runs to take a commanding 7-0 lead. Starling Heredia and Brayan Morales each had an RBI hit, while Jeter Downs capped the frame with a two-run single against Storm starter Tom Cosgrove (1-2).
Warzek (1-1) on the other hand, enjoyed his best outing of the year, as he worked around four walks over five innings, but didn't allow a single hit, fanning eight in his first Cal League win.
The Storm broke up the no-hit bid in the last of the sixth against reliever Reza Aleaziz, picking up a pair of runs to make it 8-2. They added their final run in the eighth to cap the scoring.
On Wednesday, the Quakes (7-6) are expected to start Dodgers' lefty Rich Hill on rehab assignment in the series-finale at The Diamond. The Storm will go with Padres' prospect MacKenzie Gore (2-0) with first pitch at 6:00pm.
The Quakes will return to LoanMart Field on Thursday, April 18th, taking on the San Jose Giants as part of a three-game home stand. Thursday is another Thirsty Thursday, thanks to the Kindred Corporation, with $2 Pepsi products, $3 domestic drafts and $4 premium drafts available throughout the night. Tickets are available by calling (909) 481-5000 or online at rcquakes.com. We hope to see you at LoanMart Field…Go Quakes!