Annual Ticket Palooza Set for Saturday, February 29
R-Phils Hiring Gameday Employees, Holding National Anthem Tryouts at FirstEnergy Stadium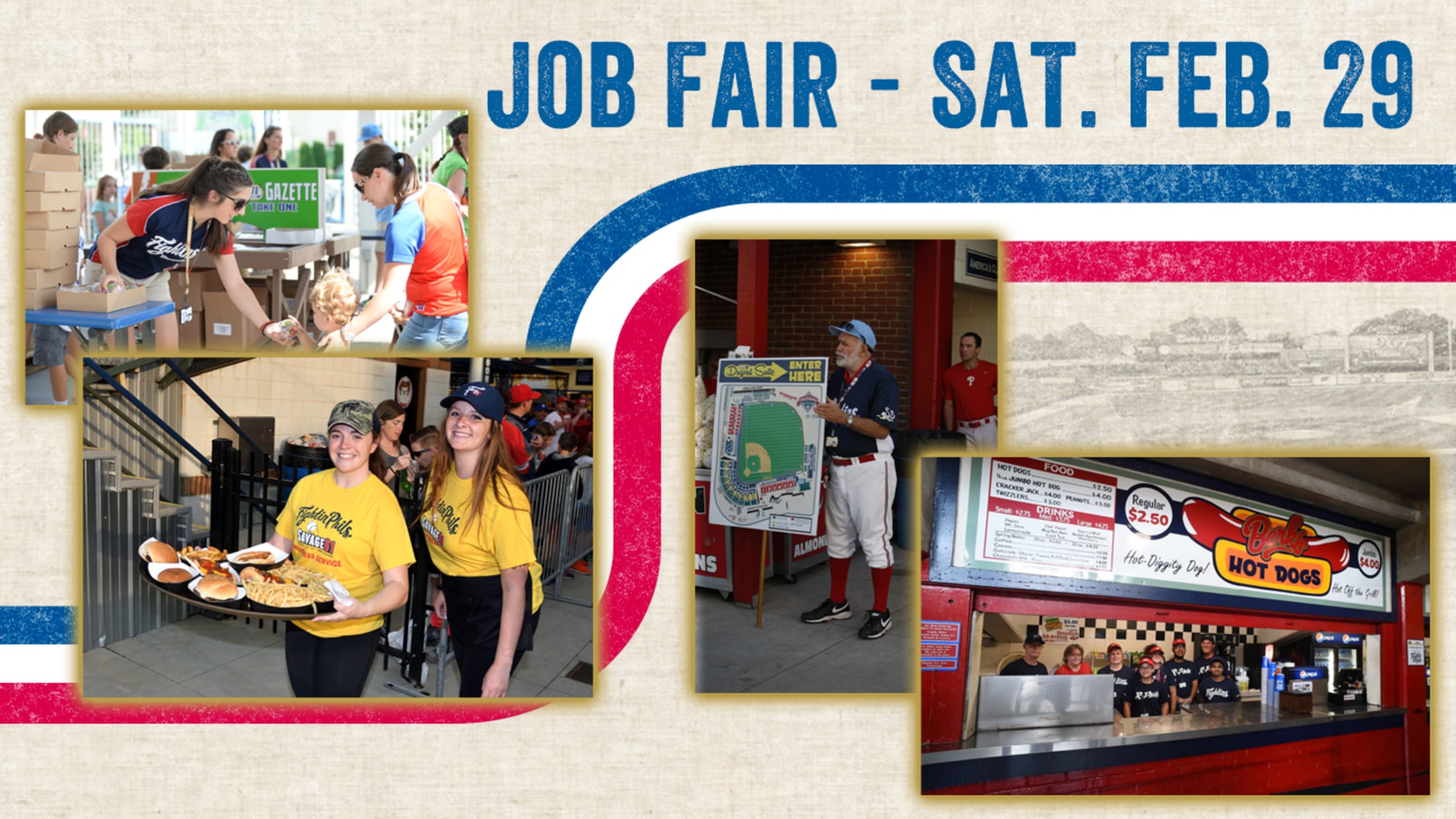 Click Here for the 2020 Employment Application(Reading, PA) - The Reading Fightin Phils are hiring gameday employees for the 2020 season at the team's annual Job Fair on Saturday, February 29th at FirstEnergy Stadium. The Fightin Phils Job Fair will take place from 9-11 a.m. The Fightins are seeking part-time employees in various
Click Here for the 2020 Employment Application
(Reading, PA) - The Reading Fightin Phils are hiring gameday employees for the 2020 season at the team's annual Job Fair on Saturday, February 29th at FirstEnergy Stadium.
The Fightin Phils Job Fair will take place from 9-11 a.m. The Fightins are seeking part-time employees in various positions, including concession workers, ushers, ticket takers, waiters/waitresses, mascot performers, security, clean team & stadium operations, Phunland kids zone workers, Diamond Girls, and lifeguards.
Prospective employees should be willing and able to work weeknights and weekends from April through early September. Age requirements and compensation will vary by position.
In addition to game staff employees the Fightin Phils are seeking interns that are hard working, and goal oriented for the 2020 season. The internship requires a great amount of dedication throughout the baseball season. The internship program will provide a great opportunity for interns looking to immerse themselves in a full-service sports and entertainment venue. The R-Phils are looking for dedicated individuals who are enthusiastic and possess a good skill to handle day-to-day operational tasks and create a positive, fun-filled environment for our fans, staff and sponsors.
Job seekers are encouraged to fill out an application in advance. Applications can be found here, and will also be available at the Job Fair on February 29th. Prospective employees should enter the Job Fair through the Steve Moyer Subaru Fightins Team Store on the day of the event.
National anthem tryouts will be held from 10 a.m. - 12 p.m., with individual singers and performing groups welcome to audition to fill any available dates during the 2020 season. Registration will take place at the Steve Moyer Subaru Fightins Team Store, with tryouts held on the Good Life Financial Advisors Stage in Tompkins VIST Bank Plaza.
Ticket pickups for season ticket and mini-plan holders will also be held from 10 a.m. - 12 p.m.
In conjunction with these events, the Fightins team store will be open from 9 a.m. - 12 p.m.