Bats Popped in Reading's loss to Hartford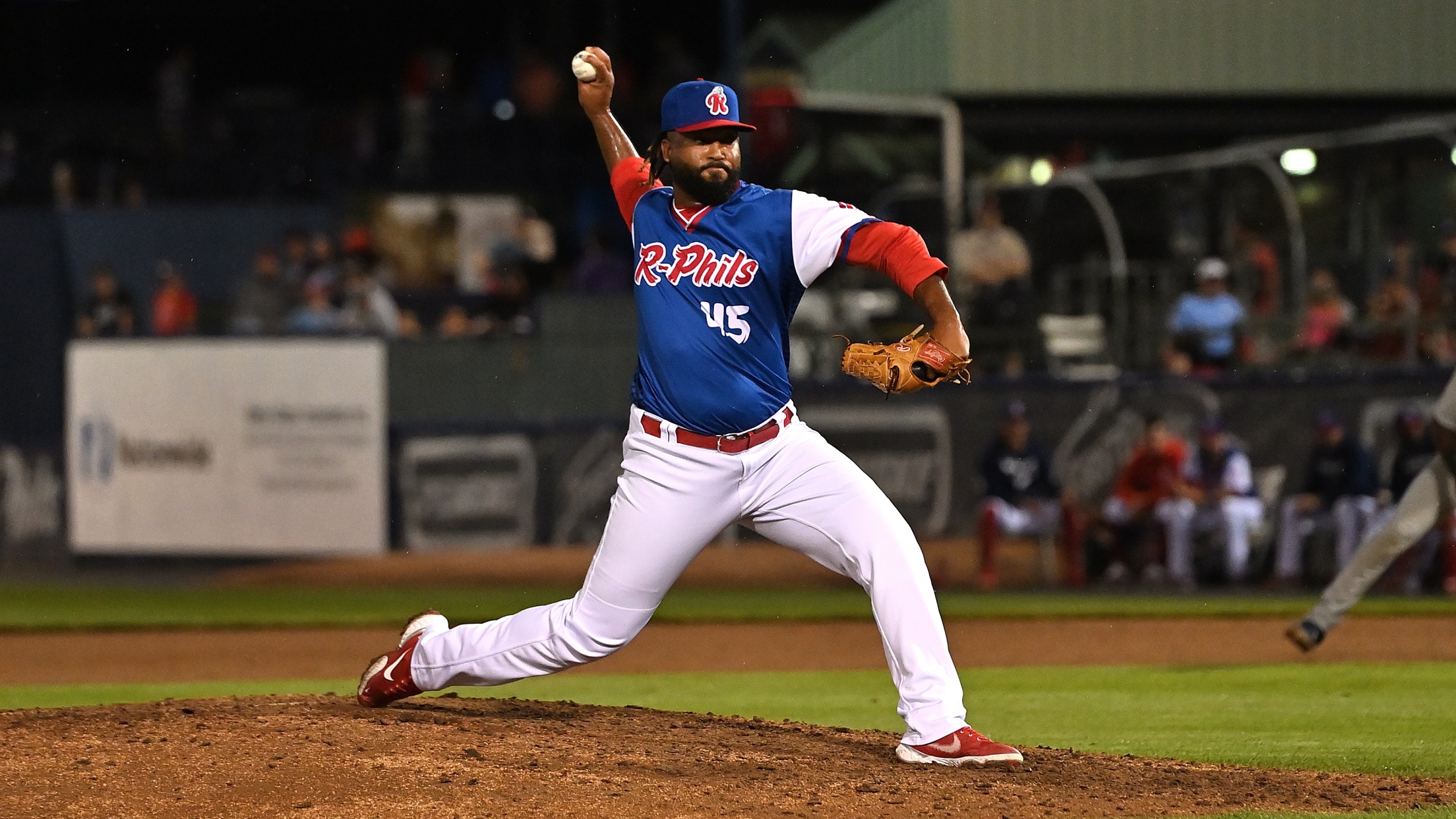 BOX SCORE - Reading 5, Hartford 10 The Reading Fightin Phils dropped to the Hartford Yard Goats 10-5 on a cool Friday night. Matt Kroon and Matt Joyce homered in the loss, while Logan O'Hoppe had a three-hit evening. Bryson Stott walked in the ninth moving his on-base streak up
BOX SCORE - Reading 5, Hartford 10
The Reading Fightin Phils dropped to the Hartford Yard Goats 10-5 on a cool Friday night. Matt Kroon and Matt Joyce homered in the loss, while Logan O'Hoppe had a three-hit evening. Bryson Stott walked in the ninth moving his on-base streak up to seventeen games.
After three pitcher's duels, the bats turned on for both teams tonight.
Hartford scored first in the first thanks to a sac fly from Sean Bouchard. A homer in the second from Max George and a throwing error from Joyce in the third allowed another two runs to score. The Yard Goats led 3-0.
Reading recorded its first hit and run in the same swing as Joyce sent an opposite field home run out of the ballpark in the fourth. Reading added two runs in the fifth as Grenny Cumana singled on a pinch-hit at-bat and Kroon brought him home with a long ball to the second deck in right field. This tied it up at three apiece.
Hartford took the lead back quickly, scoring three in the bottom half. They added another four in the seventh thanks to three hits and three walks.
Reading mounted a small comeback in the top of the ninth, but were only able to score two to finish the ballgame in a 10-5 loss. Colby Fitch scored on a wild pitch while a sac fly from Joyce plated Sal Gozzo.
Tyler Phillips took the start allowing three runs on three hits in four innings of work. He threw 63 pitches on a limited count. Noah Skirrow (L, 1-3) was first out of the 'pen, his slated piggyback. Skirrow tossed three frames allowing three runs on three hits while notching three strikeouts. Jonathan Hennigan took the seventh only recording one out. The lefty let up four runs on three hits and three walks. Aneurys Zabala came in with the bases loaded to record the final two outs. He did allow a run, but it went back to Hennigan. Zabala also threw the eighth, working his way up to 102mph as per the on-field radar gun. He struck out two.