Bohm, Howard Among Players Named To Phillies 60-man Player Pool
Reading prospects added to Philadelphia's Summer Camp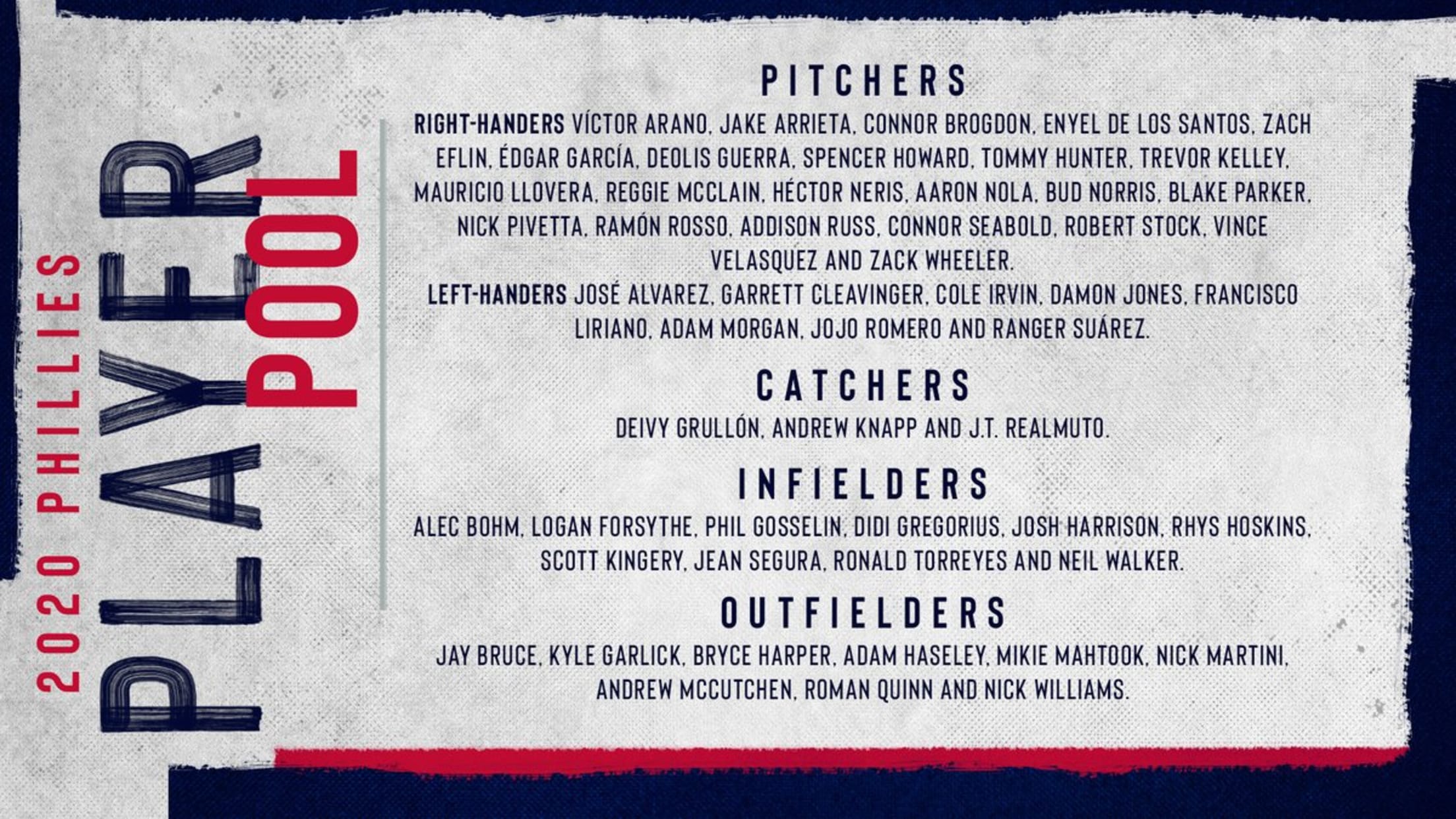 The Phillies announced most of their roster that will participate in the second round of Spring Training starting this week at Citizens Bank Park. So far 53-players have been selected, with seven still up in the air. The roster is subject to change. The Phillies have many exciting prospects that
The Phillies announced most of their roster that will participate in the second round of Spring Training starting this week at Citizens Bank Park. So far 53-players have been selected, with seven still up in the air. The roster is subject to change.
The Phillies have many exciting prospects that are set to report to "summer camp." Some can even be expected to make their major league debuts this season.
Alec Bohm, MLB Pipelines #30 overall prospect, is most likely going to see that opportunity present itself this summer. Bohm played in Reading at the end of the 2019 season, batting .269 with 14 homers and 42 RBIs in 62 games.
Spencer Howard, MLB Pipeline's #34 overall prospect, may also see time on the big-league mound this season. The right-hander pitched in six games in Reading boasting a 2.35 ERA with 38 strikeouts in 30.2 IP. Philadelphia already has four solid starters, with three guys competing for that final spot. It will be interesting to see how they handle Howard in the mix.
Mauricio Llovera will probably come out of the 'pen sometime this season for the Phillies. Last year he spent the entirety with the Fightins, but had a few stints on the injured list. He garnered a 4.55 ERA in 65.1 innings but only gave up 60 hits while striking out 72.
Connor Seabold and Addison Russ both righty pitchers made appearances with the R-Phils in 2019. Seabold kept a 2.25 ERA only giving up ten earned runs and two homers in 40 innings. Russ, a true reliever, pitched in 55 games holding a 2.54 ERA and averaging more then one strikeout per inning. JoJo Romero will add depth as a left-handed pitcher who had some experience in triple-A as well as in Reading last summer. He struggled a bit with his move up the ladder, but will hopefully settle in nicely with the Phillies.
Teams are able to have 30 active players at the start on July 23 or 24. After two weeks, they are only allowed 28 and then 26 two weeks following. Players who are not active on the big-league roster will train at Lehigh Valley.
In addition, there will be three 'taxi squad' members who will travel with the team but will not be considered as spots on the active roster. They will be available in case of injury or a COVID diagnosis. These players have not been officially set.