Fightins Collect Eleven Hits in Loss to Sea Dogs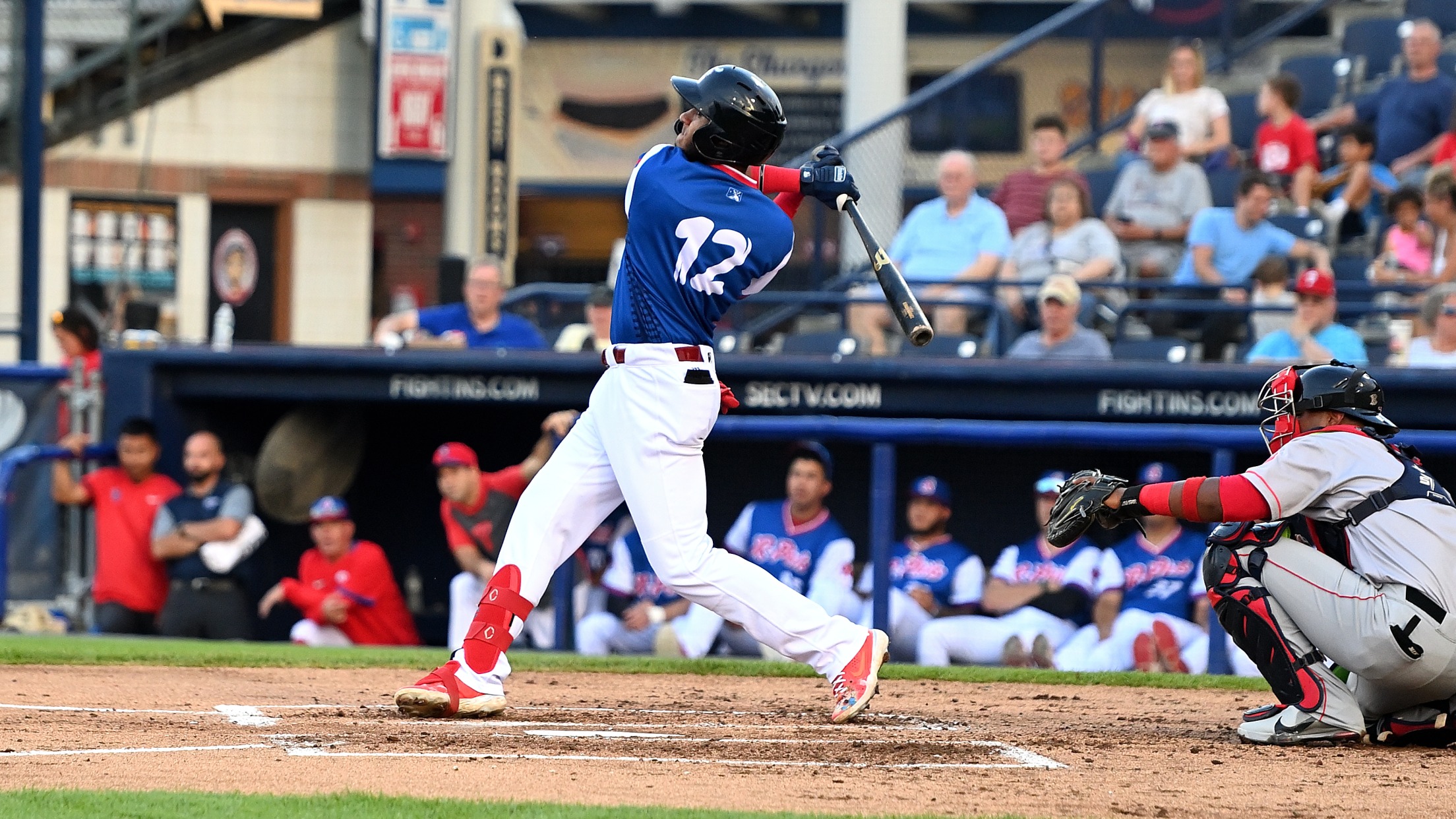 BOX SCORE POR 9 REA 3 The R-Phils dropped the first game of the series against the Portland Sea Dogs 9-3, despite Daniel Brito and Rodolfo Duran leaving the ballpark. The Sea Dogs took the early advantage, scoring three runs in the top of the first. But a lead-off blast
BOX SCORE POR 9 REA 3
The R-Phils dropped the first game of the series against the Portland Sea Dogs 9-3, despite Daniel Brito and Rodolfo Duran leaving the ballpark.
The Sea Dogs took the early advantage, scoring three runs in the top of the first. But a lead-off blast by Brito cut the lead to 3-1 after one.
Portland scored four more to begin the second, but once again the R-Phils answered with a homer. This time it was Duran who launched a solo shot into the right-center gap to make it 7-2.
Julian Gacria (L, 0-4) finished his day after two innings of work, and handed the ball off to Nick Lackney who shut down the Sea Dogs offense. Lackney went three innings scoreless, allowing just two hits and striking out two.
Tyler Carr entered next, and worked out of trouble in his first inning of work, allowing just one earned despite having the bases loaded with two away. Carr then went scoreless in his second inning of relief.
McCarthy Tatum tacked on one in the bottom of the seventh with his sacrifice fly, making it an 8-3 score.
The final Fightin out of the bullpen would be Austin Ross, who allowed just one earned in two innings pitched.
Despite Reading compiling eleven hits, six of which for extra bases, it would not be enough to mount a comeback, as they lost 9-3.