Fightins Fall in Extras After Matera Homers Off of Yankee Reliever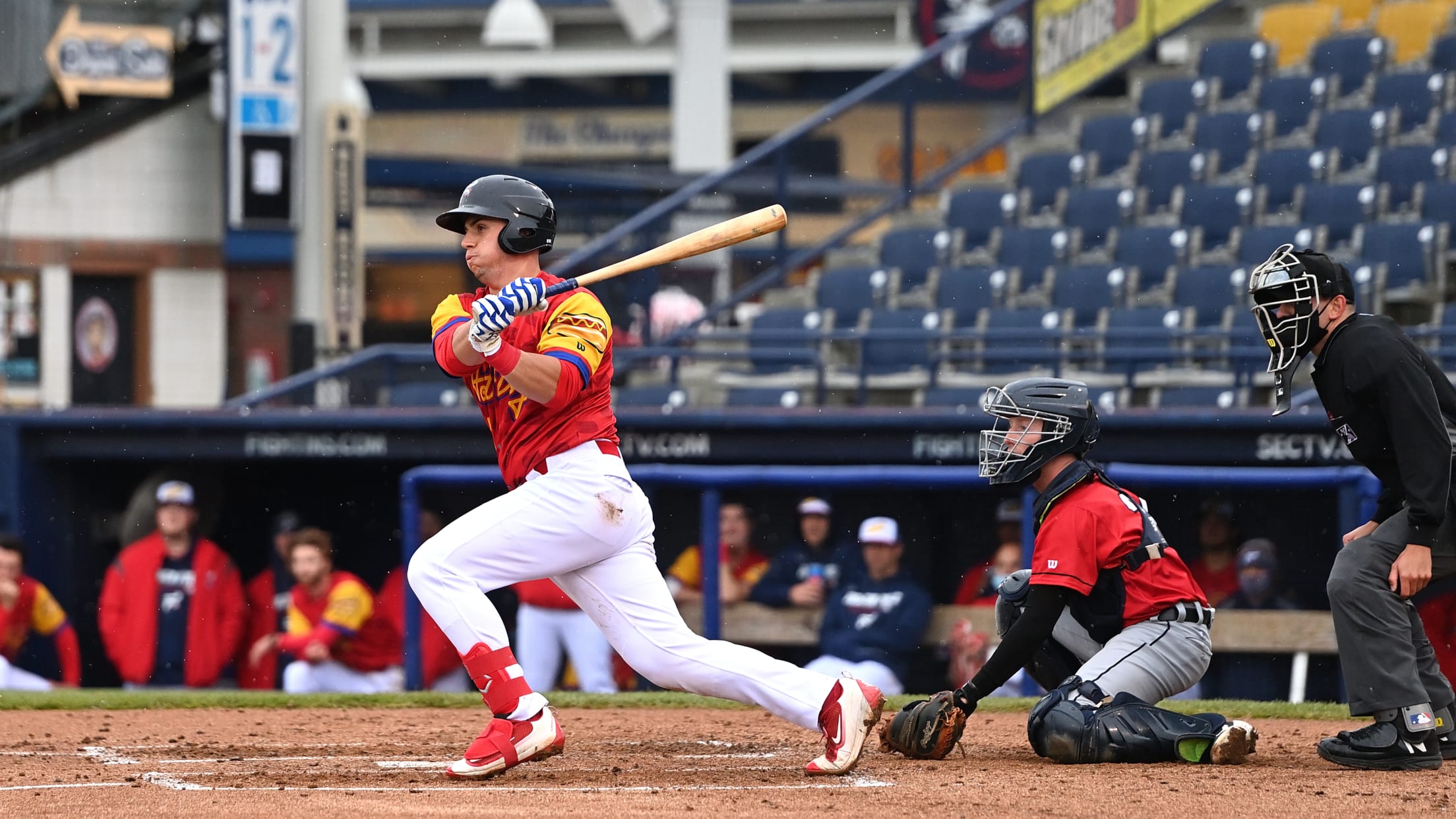 BOX SCORE -Reading 4, Somerset 5 The Reading Fightin Phils dropped to the Somerset Patriots in game two, 5-4, of the six game set. They had a two-run lead heading into the bottom of the ninth inning. Diego Castillo sent a two-run shot over the fence to tie the game
BOX SCORE -Reading 4, Somerset 5
The Reading Fightin Phils dropped to the Somerset Patriots in game two, 5-4, of the six game set. They had a two-run lead heading into the bottom of the ninth inning. Diego Castillo sent a two-run shot over the fence to tie the game up at four at the end of nine. The Fightins threatened in the tenth with the bases loaded, but failed to score. Somerset took it away in the bottom half with an RBI single from Isaiah Gilliam.
Nick Matera started things off for Reading hitting a two-run bomb to left off of Yankees reliever Zack Britton to score Jorge Bonifacio. They tacked two more on in the fifth when Josh Stephen scored on a wild pitch and Dalton Guthrie was played from a sacrifice fly from Bryson Stott.
Taylor Lehman had a strong start throwing five innings allowing just three hits, no runs, and recording seven strikeouts. Mark Appel was first out of the 'pen going 2.1 IP letting up four hits and two earned runs. Jakob Hernandez came in for relief in the eight and got two strikeouts to end the inning. In the top of the ninth, he allowed the game tying two-run with two outs. Zach Warren took the ball in the tenth and gave up the walk-off single to Gilliam.
Somerset was held quiet until the seventh when a double from Michael Beltre scored two. Then in the bottom of the ninth, Castillo tied it up with a two-run shot to left center. The Patriots walked it off in the tenth thanks to Gilliam.
Britton, rehabbing from surgery in March, started things off for Somerset. He was given just one inning of work, allowing the homer. Glenn Otto went long in relief, throwing a solid six allowing two earned runs and striking out ten. Carlos Espinal threw two clean innings. Greg Weissert took the tenth, and after loading the bases, got the job done.