First Inning Action Lifts Reading to Victory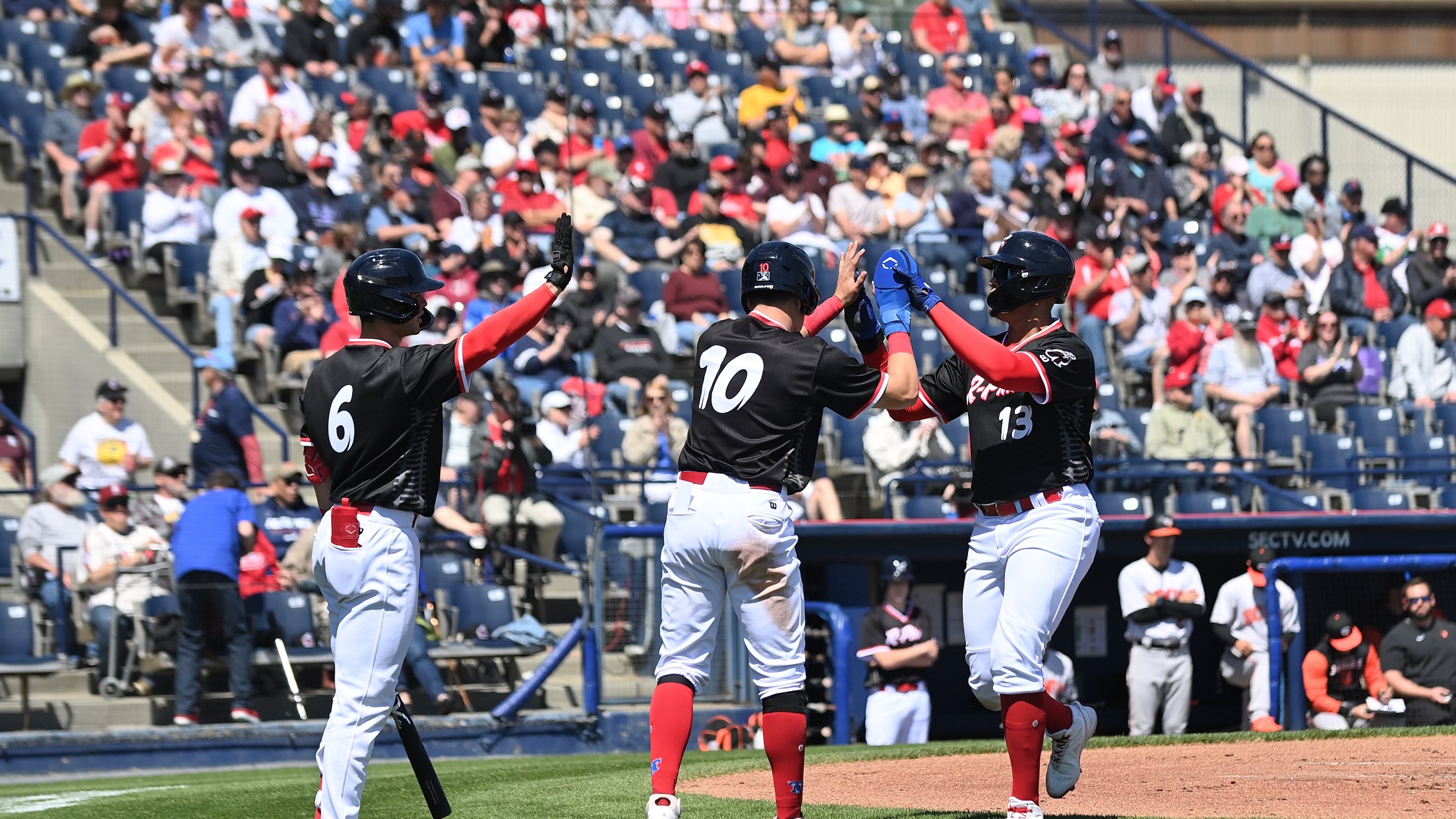 BOX SCORE | BOW 2, REA 6 A six-run first inning was all it took for the Reading Fightin Phils to defeat the Bowie Baysox 6-2 in a Tuesday afternoon contest at FirstEnergy Stadium. Simon Muzziotti led off the bottom of the first inning with a walk then advanced to
BOX SCORE | BOW 2, REA 6
A six-run first inning was all it took for the Reading Fightin Phils to defeat the Bowie Baysox 6-2 in a Tuesday afternoon contest at FirstEnergy Stadium.
Simon Muzziotti led off the bottom of the first inning with a walk then advanced to third base when Jhailyn Ortiz reached second base on a line drive to right field. Muzziotti and Ortiz crossed the plate for the first two runs when Aldrem Corredor singled to right field. After two walks loaded the bases, Ali Castillo collected a sacrifice fly that sent Corredor home. Jonathan Guzman drew a walk to load the bases once more. Then, Freylin Minyety doubled to left field and cleared the bases, setting the Fightins' 6-0 lead.
The Baysox scored a run in both the third and sixth innings. In the top of the third, Maverick Handley doubled on a line drive to center field and crossed the plate on a Dylan Harris single. Reading pitcher Billy Sullivan issued three-straight walks, leading to a run on a sacrifice fly to left field, but he got out of the jam by striking out the next batter to end the inning.
Noah Skirrow got the start for Reading, going 3.2 innings and allowing four hits, one run while issuing two walks and striking out six.
Mike Adams picked up his third win of the season when he pitched 1.1 innings in relief of Skirrow. He gave up two hits and struck out three.
Billy Sullivan, Bubby Rossman and Ofreidy Gomez saw the bump within the last four innings, combining for seven strikeouts, four walks, one hit and one run.
The Fightins will play at FirstEnergy Stadium next on Wednesday, May 11 at 6:45 PM.
Come celebrate the beginning of a great summer with us! Visit rphils.com/tickets, the Weidenhammer Ticket Office, or call 610-370-BALL to secure your tickets to a game!
The 2022 season is presented by Pepsi.
America's Classic Ballpark is proud to be a part of Pennsylvania's Americana Region and was voted the #1 stadium in all of Double-A by MiLB's Ben Hill. Follow the R-Phils at rphils.com, on Twitter and TikTok at @ReadingFightins, on Instagram @fightins, and like them on Facebook via www.facebook.com/fightins for all information.