Miller, Pitching Shines as Fightins Top Patriots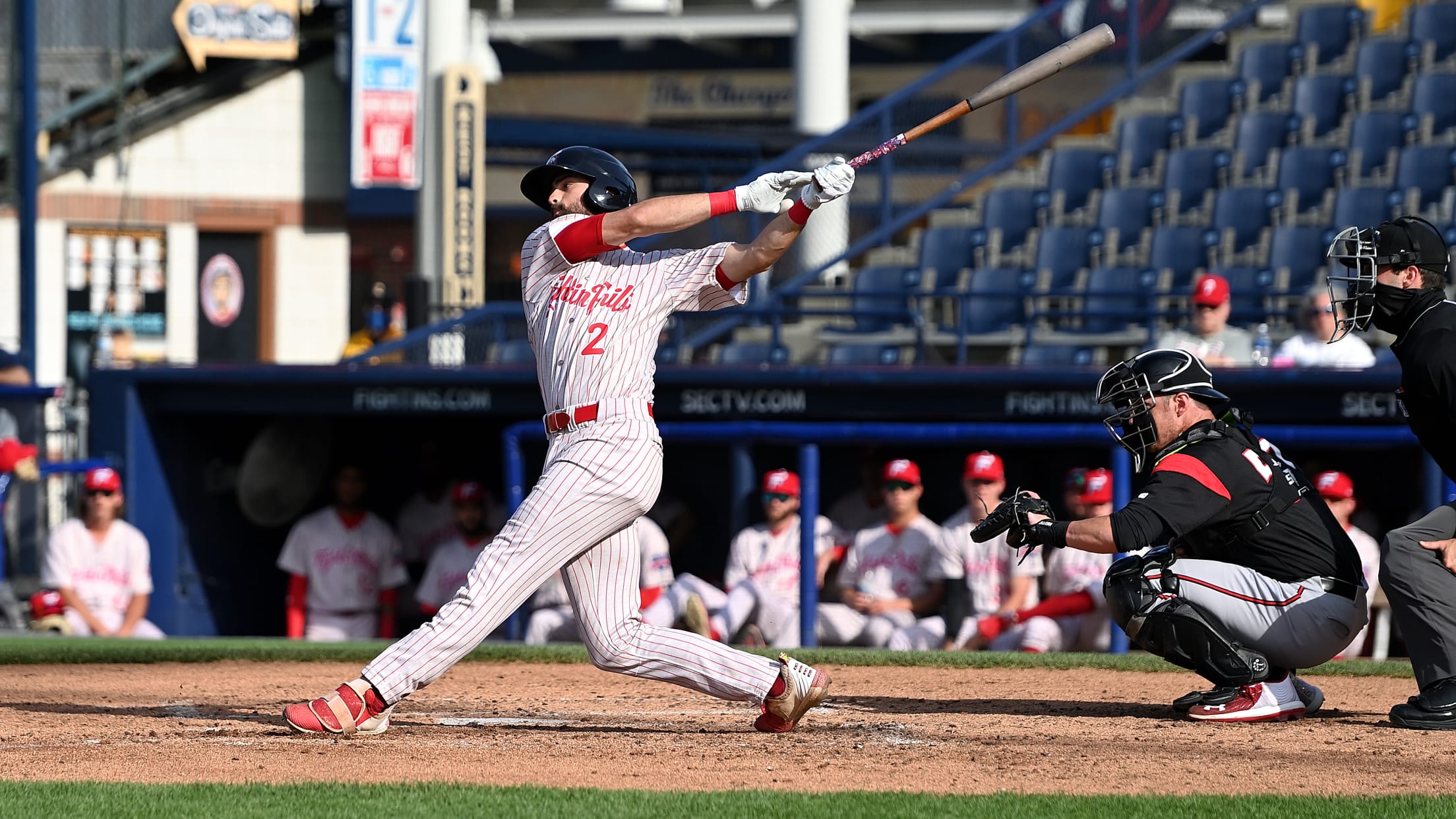 BOX SCORE - Reading 8, Somerset 3 The Reading Fightin Phils had total control of their 8 to 3 victory over the Somerset Patriots on Friday night. Although Somerset started off the scoring, Reading remained tough and dedicated to etch out the win. Every member of the lineup was on
BOX SCORE - Reading 8, Somerset 3
The Reading Fightin Phils had total control of their 8 to 3 victory over the Somerset Patriots on Friday night. Although Somerset started off the scoring, Reading remained tough and dedicated to etch out the win. Every member of the lineup was on base at one point during the game and the pitching staff racked up 16 strikeouts throughout the contest.
Somerset led off the runs when Michael Beltre belted a homer out to right in their first at-bat of the game. James McArthur remained steadfast, however, striking out six and limiting the Somerset bats to just three runs. The other two came in the fourth when an RBI triple from Aaron Polensky plated Jason Lopez and Matt Pita.
The Fightins had runners on the base paths in every inning but one during the full nine. Their offense picked up in the top of the fourth when Luke Miller sent a three run shot to right field, his sixth of the season. Madison Stokes had singled to get on, while Arquimedes Gamboa took the base on balls. Then in the fifth Nick Matera started things off with a standup double, while Josh Stephen followed with a walk. Gamboa sent them both in on a double to right.
In the eighth, Miller doubled to plate Gamboa. And, he wasn't done there. Miller made sure the Fightins had some insurance runs going in to the bottom of the ninth. He added his third hit of the night (just a triple shy of the cycle), a single that scored Jorge Bonifacio and Stokes.
Austin Ross (W, 2-1) came in for relief in the fifth just letting up one walk and striking out two. Brian Marconi also dealt a clean one out of the 'pen. But, all eyes were on Billy Sullivan (S, 1) as he notched six strikeouts in the seven batters he faced to close out the game.
In this all around win, four Fightins had extra base hits while four of their six runs were scored with two outs.
There will be a doubleheader tomorrow beginning at 4pm with a live remote broadcast on our internet stream at rphils.com/radio.