Ockimey's Home Runs Power Fightins to Win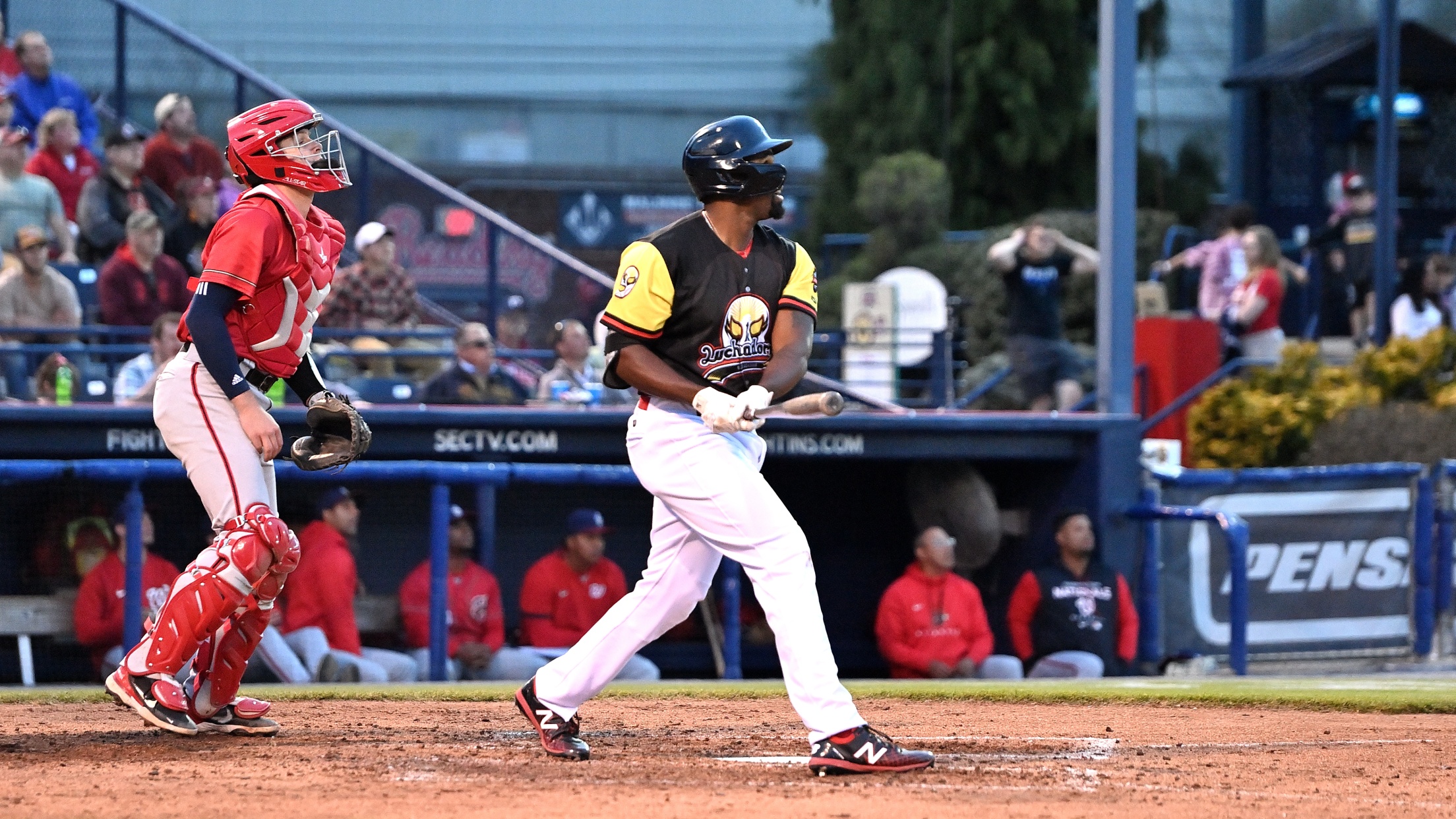 BOX SCORE | REA 6, POR 4 The Reading Fightin Phils topped the Portland Sea Dogs 6-4 on a Saturday matinee contest. Josh Ockimey knocked two out of the park for a team-leading five RBI. Reading plated the first runs of the game as Ockimey sent a ball deep to
BOX SCORE | REA 6, POR 4
The Reading Fightin Phils topped the Portland Sea Dogs 6-4 on a Saturday matinee contest. Josh Ockimey knocked two out of the park for a team-leading five RBI.
Reading plated the first runs of the game as Ockimey sent a ball deep to centerfield to score Vito Friscia and Logan O'Hoppe.
Portland countered in the bottom of the second with an RBI single from Hudson Potts to make it 3-1.
The R-Phils added another run with a run scoring double from Friscia to lead 4-1.
The Sea Dogs put on three in the bottom of the seventh to tie it up. But Jack Conley caught a runner stealing to stop it from going any further.
Ockimey did it again with another home run this time out to left, plating Freylin Minyety. Reading took a 6-4 lead they never relinquished.
Minyety recorded his first two hits in Double-A after being called up yesterday. Friscia made his debut in left field and nailed two outfield assists.
Jack Perkins had his best outing of the season, allowing just one run on three hits in five innings of work. McKinley Moore followed out of the bullpen letting up four hits and three runs. Billy Sullivan threw 1.1 innings of clean work. Bubby Rossman faced the minimum recording his first save of the season.
The Fightins will play at FirstEnergy Stadium next for the 19th Annual Morning game on Tuesday, May 10.
Come celebrate the beginning of a great summer with us! Visit rphils.com/tickets, the Weidenhammer Ticket Office, or call 610-370-BALL to secure your tickets to a game!
The 2022 season is presented by Pepsi.
America's Classic Ballpark is proud to be a part of Pennsylvania's Americana Region and was voted the #1 stadium in all of Double-A by MiLB's Ben Hill. Follow the R-Phils at rphils.com, on Twitter and TikTok at @ReadingFightins, on Instagram @fightins, and like them on Facebook via www.facebook.com/fightins for all information.