Reading Falls to Hartford 10-6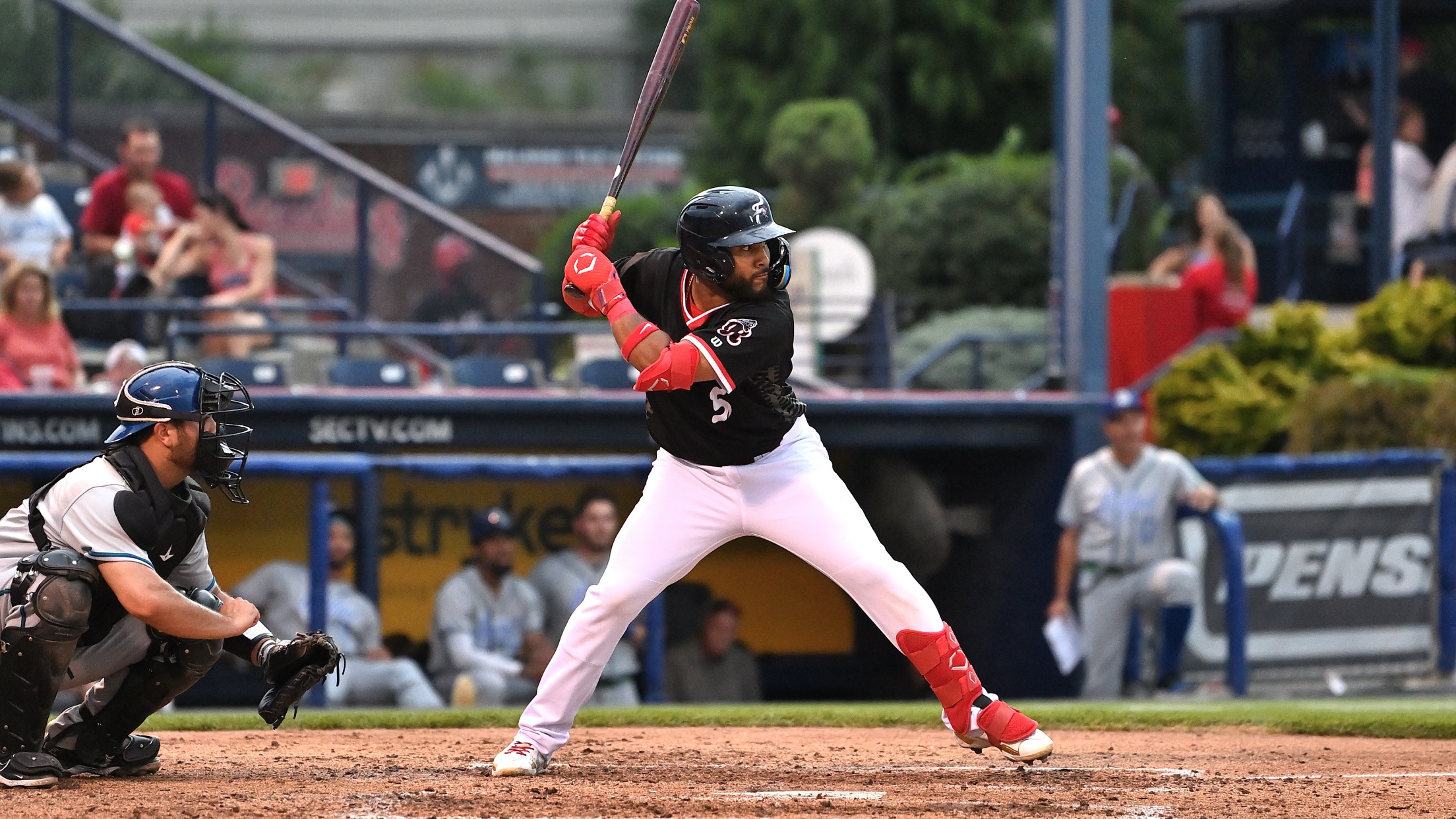 BOX SCORE | HFD 10, REA 6 The Reading Fightin Phils and the Hartford Yard Goats (Rockies) battled back and forth throughout Thursday's game. Though they staged a rally in the bottom of the ninth inning, the Fightins droppedto the Yard Goats 10-6. Wendell Rijo tallied his second-straight contest with
BOX SCORE | HFD 10, REA 6
The Reading Fightin Phils and the Hartford Yard Goats (Rockies) battled back and forth throughout Thursday's game. Though they staged a rally in the bottom of the ninth inning, the Fightins droppedto the Yard Goats 10-6.
Wendell Rijo tallied his second-straight contest with three hits, one of which was a solo home run. He added two runs and two RBI. Simon Muzziotti added three hits and three runs of his own.
The Yard Goats took a 2-0 lead in the top of the first inning thanks to an RBI double and groundout.
Rijo cut the lead in half with a solo shot to deep left center.
In the top of the fourth, Hartford used two wild pitches to score two more runs to extend the lead to 4-1.
Reading responded with two runs of their own. Muzziotti notched a hit and advanced to third on Rijo's double. Aldrem Corredor plated Muzziotti with an RBI groundout. Rijo crossed the plate on Vito Friscia's RBI single to cut the deficit to one run.
The Yard Goats put up three runs in the following frame. They connected for two singles, a sacrifice fly as well as a two-run homer from Brenton Doyle.
Once again, Reading answered in the bottom half. With two outs, Johan Rojas reached on a single and stole second base. He scored on Muzziotti ball smoked to left field. After pulling into second base, Muzziotti moved to third on a wild pitch. Rijo brought him home on a single to center field.
Hartford scored three more runs in the sixth. A fielding error and a single put runners on the corners with one out. Hunter Stovall hit a triple to clear the bases and scored on Grant Lavigne's single.
After a scoreless seventh frame and top of the eighth, the R-Phils added another run to make the score 10-6. Muzziotti walked and Rijo was hit by a pitch. Corredor took a free pass to load the bases with no outs. Kevin Vicuna hit a sacrifice fly to plate Muzziotti.
The R-Phils put up a fight in the bottom of the ninth inning. Jonathan Guzman walked with one out and Muzziotti singled with two outs to put runners on first and second. A pop out ended the game.
McKinley Moore started on the mound and took the loss for the Fightins. He gave up two runs on two hits through two innings.
Erik Miller pitched the next two innings. He gave up two runs on one hit and struck out two.
Aiden Anderson made his Double-A debut in Thursday's game. He gave up six runs, five earned, on six hits through 1.1 innings.
Matt Seelinger relieved Anderson with one out in the top of the sixth. He hurled 1.2 scoreless frames, gave up one hit and struck out one.
Carlo Reyes took the mound for the final two innings. He didn't allow a run and fanned two.