Reading Rallies Over New Hampshire to Complete Comeback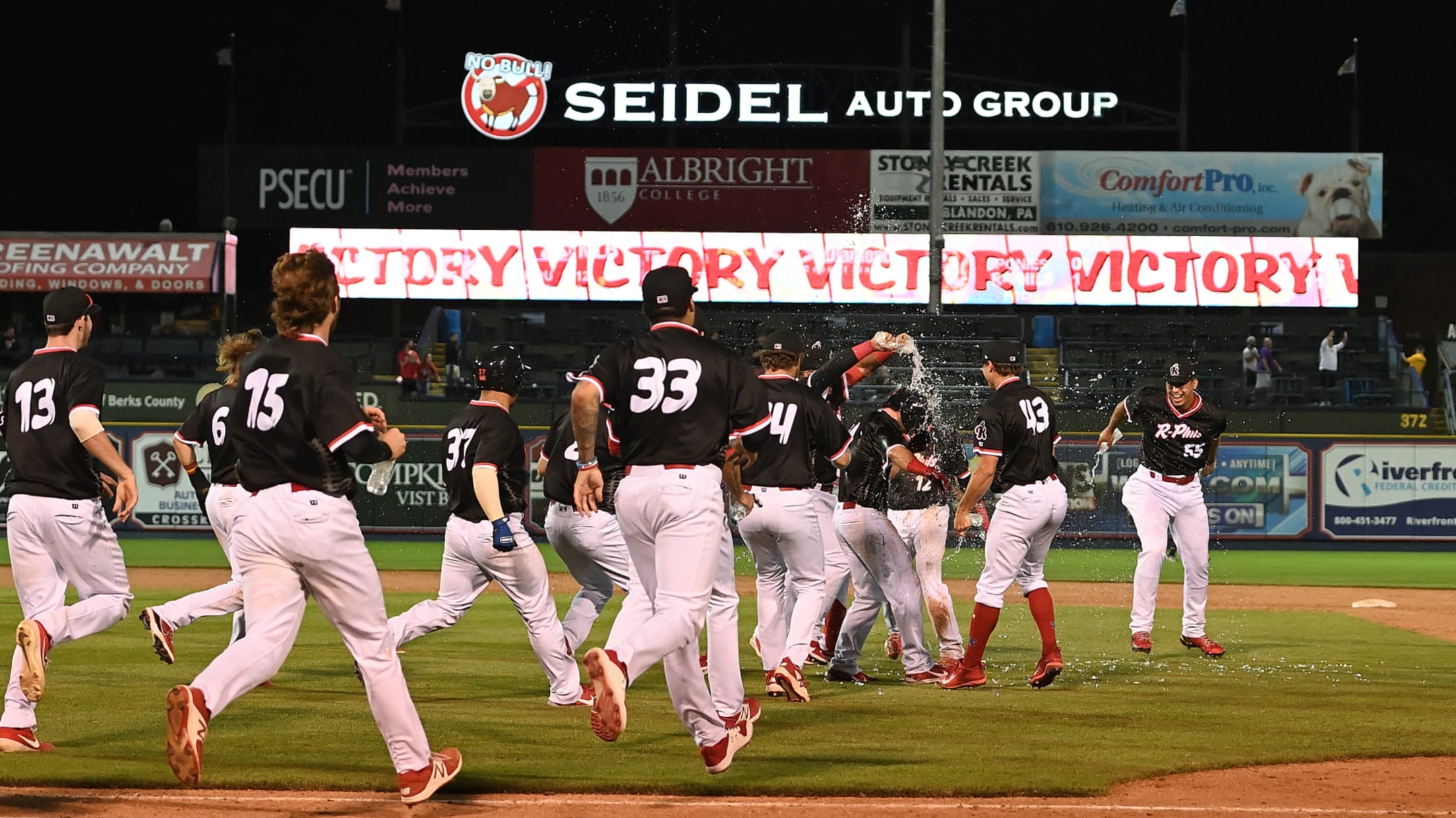 BOX SCORE - Reading 9, New Hampshire 8 The Reading Fightin Phils took a long-winded, come from behind, back-and-forth contest against the New Hampshire Fisher Cats, 9-8, in game one of the six game set. The game took four hours and ten minutes in a full nine innings. Five Fightins
BOX SCORE - Reading 9, New Hampshire 8
The Reading Fightin Phils took a long-winded, come from behind, back-and-forth contest against the New Hampshire Fisher Cats, 9-8, in game one of the six game set. The game took four hours and ten minutes in a full nine innings.
Five Fightins batters had a multi-hit game, including three from Daniel Brito and Rodolfo Duran. Arquimedes Gamboa had three RBIs on the night.
The team fell behind early as New Hampshire Fisher Cats took a 6-0 lead after four.
The Fightins began their comeback in top of the fifth. Gamboa launched a three-run shot to cut the lead in half.
In the sixth, Reading pieced together some small ball and some free bases to tie things up at six. Grenny Cumana, Brito, and Gamboa all notched RBIs.
In the bottom half, New Hampshire took the lead once more, scoring on a force out.
Reading came back ready for more as Luke Miller's RBI single scored Madison Stokes to tie things up at seven.
The Fightins broke things open in the top of the eighth as some heads up base running by Brito allowed him to cross home on an error. Stokes tacked on an insurance run scoring Bryson Stott.
Chavez Young hit a solo shot in the bottom half, but the Fisher Cats couldn't bounce back falling 9 to 7.
Francisco Morales got the start throwing two innings, allowing three earned runs on one hit and five walks. Tyler Carr came in for relief letting up five hits and three earned runs striking out three.
Zach Warren followed for 1.2 IP allowing a run on no hits and four walks. He handed the ball to Brian Marconi (W, 1-1) for the same amount of work. Marconi threw up a clean frame, the only Fightins pitcher to do so. Reading called upon Braden Zarbnisky(S, 5) to close things out.
Reading returns home from Tuesday, July 27th to Sunday, August 1st. There are so many fun promotions, fireworks, and giveaways as the Fightins take on the Somerset Patriots (Yankees).