Reading's Comeback Falls Short in Ninth Inning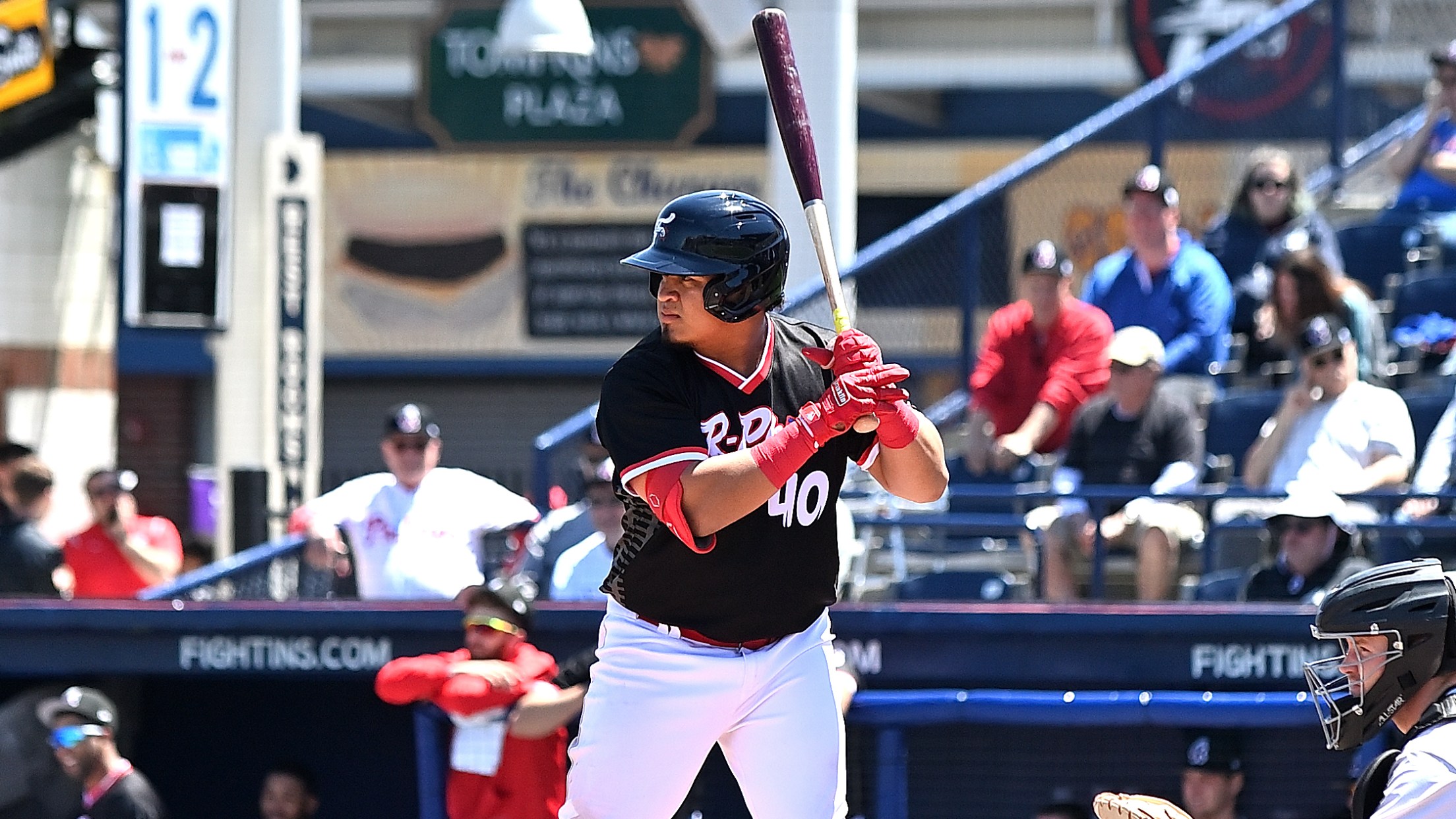 BOX SCORE - BOW 1, REA 5 The Reading Fightin Phils couldn't hold on to an early lead as they fell to the Bowie Baysox 5-1 at home on Wednesday. The loss snapped a four-game win streak for Reading. Aldrem Corredor gave Reading the lead in the first inning when
BOX SCORE - BOW 1, REA 5
The Reading Fightin Phils couldn't hold on to an early lead as they fell to the Bowie Baysox 5-1 at home on Wednesday. The loss snapped a four-game win streak for Reading.
Aldrem Corredor gave Reading the lead in the first inning when he hit a solo homerun.
The Fightins held the lead until the fifth inning when the Baysox tied the game but the visitors eventually went ahead 5-1 in the eighth inning. Three of the runs came from a homerun off the bat of Andrew Daschbach.
Reading loaded the bases in the bottom of the ninth inning but couldn't produce a run.
Freylin Minyety came through with two hits for the Fightins while Ali Castillo and Corredor chipped in a hit apiece. The team drew four walks, including three in the bottom of the ninth inning when it attempted to mount a comeback.
Adam Leverett started for Reading and pitched four-scoreless innings, giving up a run in the fifth and striking out four batters. Matt Seelinger and Austin Ross combined to pitch 2.1-scoreless innings in relief and struck out six. McKinley Moore gave up four runs in the eighth inning and took the loss in Wednesday's contest. Tyler Carr threw a clean ninth inning.
The Fightins will play at FirstEnergy Stadium next on Thursday, May 12 at 6:45 PM.
Come celebrate the beginning of a great summer with us! Visit rphils.com/tickets, the Weidenhammer Ticket Office, or call 610-370-BALL to secure your tickets to a game!
The 2022 season is presented by Pepsi.
America's Classic Ballpark is proud to be a part of Pennsylvania's Americana Region and was voted the #1 stadium in all of Double-A by MiLB's Ben Hill. Follow the R-Phils at rphils.com, on Twitter and TikTok at @ReadingFightins, on Instagram @fightins, and like them on Facebook via www.facebook.com/fightins for all information.