Stokes Named Phillies MiLB System Defender of the Month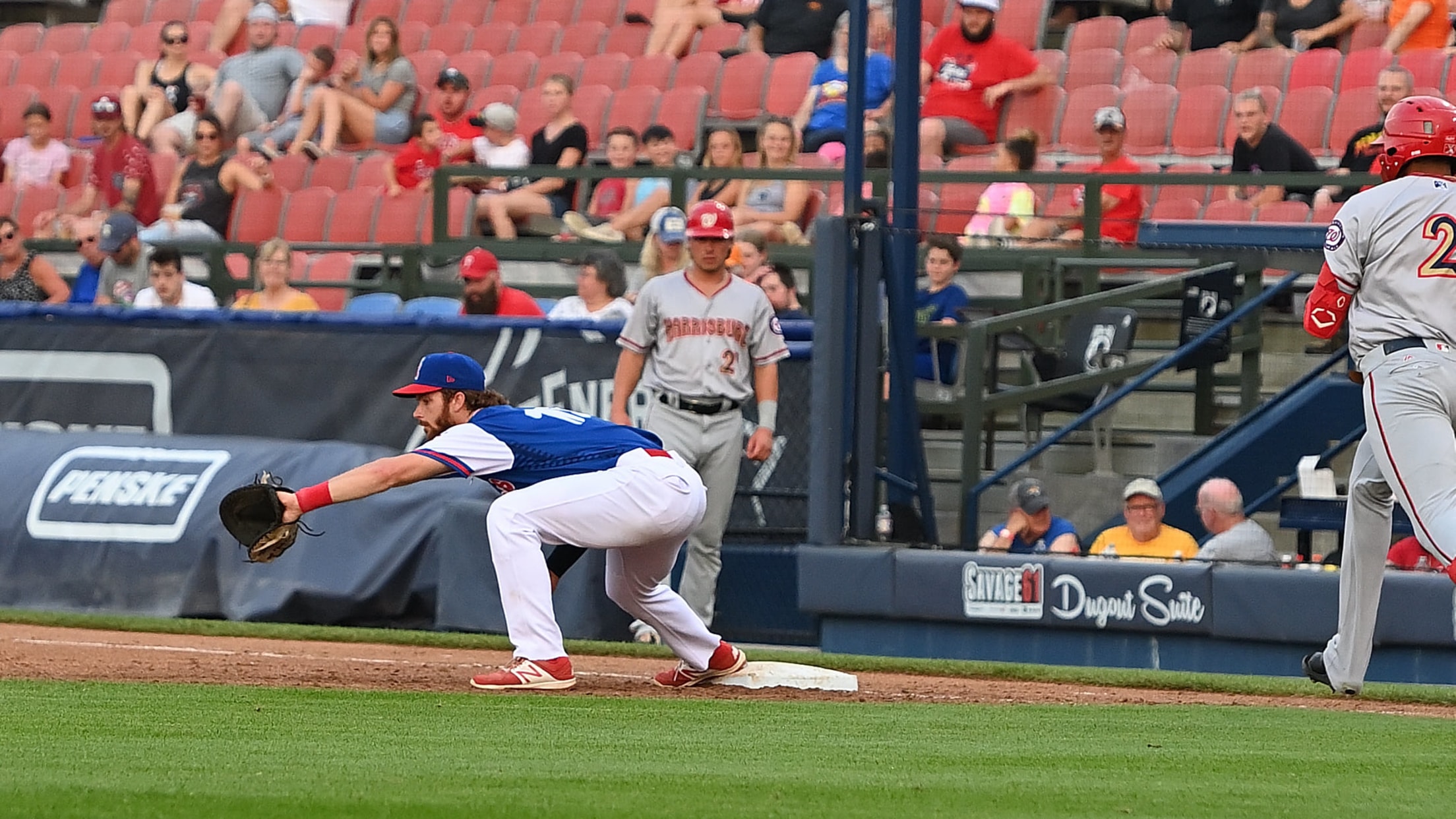 The Reading Fightin Phils are excited to announce Madison Stokes as the Phillies Minor League Defensive Player of the Month. Stokes began the season in Reading, but has seen elite level success over the month of June. The utility player spent time at five different positions this season, making only
The Reading Fightin Phils are excited to announce Madison Stokes as the Phillies Minor League Defensive Player of the Month. Stokes began the season in Reading, but has seen elite level success over the month of June. The utility player spent time at five different positions this season, making only one error in 54 games - coming in July.
Stokes has seen 27 games at first base, 5 games at second, and 5 at third in the infield. He has also spent 13 games in left field and seven games in right. His only error occurred at first, but that was in the month of July.
His glove has recorded 215 put outs. The outfielder has 5 assists, helping to throw runners out at the bags from the deepest parts of the fields. Stokes has also helped turn 19 double plays.
At the plate Stokes has raised his batting average to .258 with 49 hits, 10 of which were doubles and one triple. That also includes his eight long balls, 6 of which were launched in June. And, all crossed the fence at FirstEnergy Stadium.
He has stolen two bases and helped 25 runners cross the plate. His OPS is .763 which is his on-base + slugging, combining how well a hitter can reach base and hit for average and power.
The R-Phils congratulate Madison Stokes on his award from the Philadelphia Phillies.
Don't miss out on your chance to see a top Phillies prospect play locally in Reading! Visit rphils.com/tickets, the Weidenhammer Ticket Office, or call 610-370-BALL to secure your tickets to a game!
The 2021 season is presented by Pepsi.
_America's Classic Ballpark is proud to be a part of Pennsylvania's Americana Region and was voted the #1 stadium in all of Double-A by MiLB's Ben Hill. Follow the R-Phils at rphils.com, on Twitter and TikTok at @ReadingFightins, on Instagram @fightins, and like them on Facebook via_www.facebook.com/fightins for all information.