2021 Season recap: Seth Beer
First baseman was consistent force in Aces lineup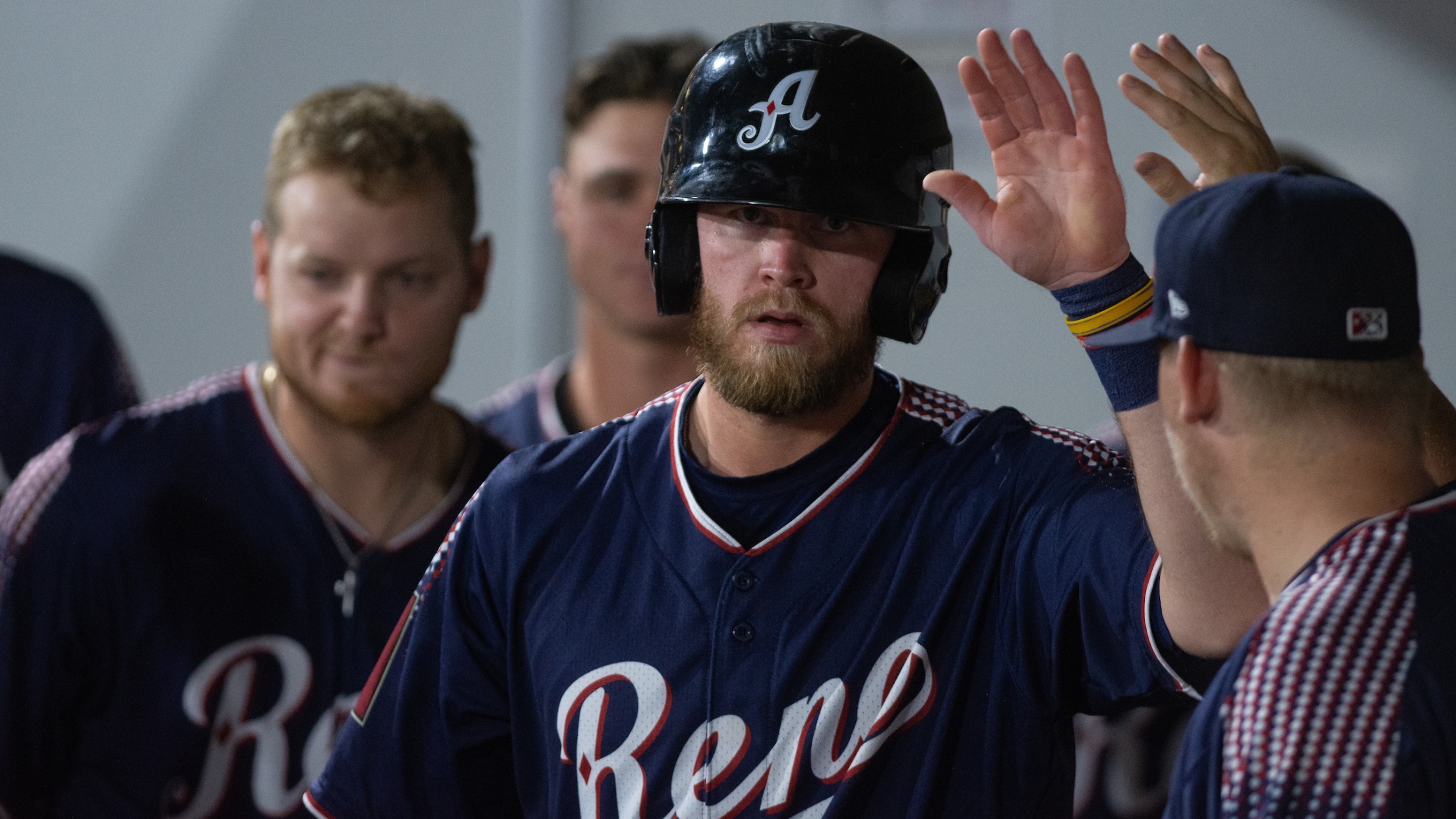 In 2019, the Arizona Diamondbacks and Houston Astros made a blockbuster deal at the trade deadline. Arizona sent Zack Greinke to Houston and received a package of prospects that included Seth Beer in return. 2021 was Beer's first taste of Triple-A action due to there not being a season in
In 2019, the Arizona Diamondbacks and Houston Astros made a blockbuster deal at the trade deadline. Arizona sent Zack Greinke to Houston and received a package of prospects that included Seth Beer in return. 2021 was Beer's first taste of Triple-A action due to there not being a season in 2020. He came into the year ranked as the number 14 prospect in the Diamondbacks system by Baseball America, and all he did was hit.
"Beer! Beer!"
That's all that was heard in Greater Nevada Field during a Seth Beer at-bat. It was well deserved, too. In his 100 games with the Aces, Beer slashed .287/.398/.511 for a career high .909 OPS.
His stellar offensive season saw him lead the team in runs with 73, doubles with 33 and total bases with 185. He finished third in the Triple-A West in doubles, second in runs scored and third in on-base percentage, with his .398 clip.
Beer was the model of consistency at the plate in 2021. His average never dropped below .271 all season. He had nine different games in which he had three hits, six games with two doubles and two games with two home runs. The first baseman also had 14 games with two or more RBIs, including five with three RBIs and a game with four.
The "Beer" chant really came to life during a game on May 14 against the Las Vegas Aviators. After being down 7-1 through three innings, the Aces clawed their way back into the game, tying it at seven. In the seventh, the Aces had no one on and two outs against hard throwing prospect AJ Puk. Enter: Seth Beer.
The chant was making the place rock, and when he hit a rocket to the grass berm behind right field on a 1-2 count, Greater Nevada Field exploded. From then on, it was a staple in Northern Nevada.
That was what Beer did all year. He was steady and reliable from his first game all the way until he got called up to the Diamondbacks.
The 25-year-old made his major league debut on September 10 in Seattle against the Mariners. He didn't start the game, but he pinch hit for Christian Walker in the 8th inning, facing Diego Castillo. He collected his first hit, a pinch hit solo home run to bring the Diamondbacks within a run.
Beer played five games for Arizona and went 4-for-9, good for a .444 average, with a home run, double and three RBIs. He then injured his shoulder and had to undergo surgery, ending his season early.
Before getting injured, Beer showed that even in a small sample size he was still doing what he does best – hitting. With a healthy shoulder and a taste of the big leagues, Beer will look to make a splash when he returns in 2022.