Aces bats bash Bees in 4-2 series win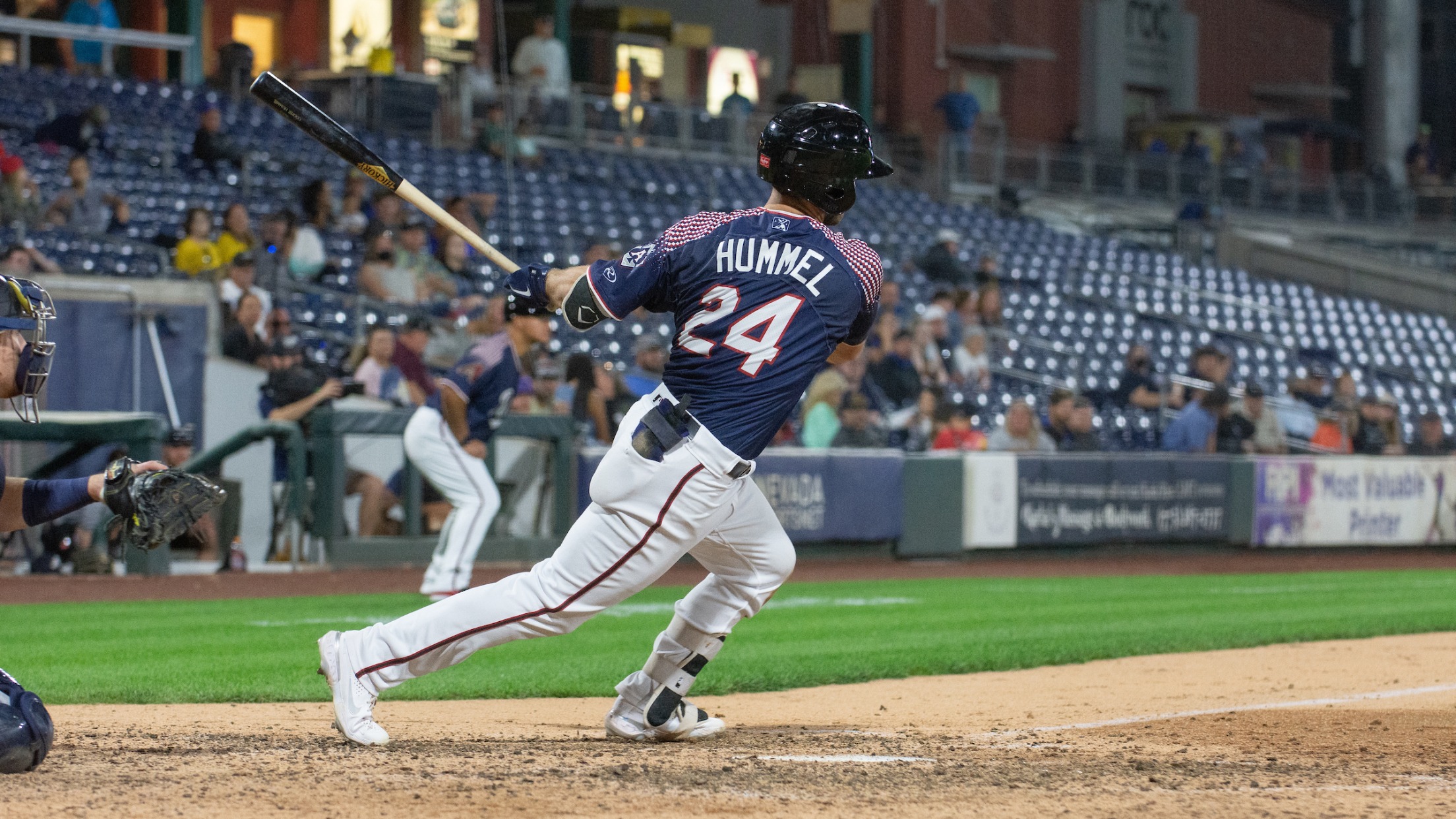 The Reno Aces finished a six-game set against the Salt Lake Bees on Tuesday, taking four out of six games. The Aces' bats performed in a big way, scoring at least seven runs in all six games. Alek Thomas continued to crush Triple-A pitching, collecting 17 hits, including three home
The Reno Aces finished a six-game set against the Salt Lake Bees on Tuesday, taking four out of six games. The Aces' bats performed in a big way, scoring at least seven runs in all six games.
Alek Thomas continued to crush Triple-A pitching, collecting 17 hits, including three home runs, three doubles and three triples while also driving in four runs. Juniel Querecuto kept his hot month of September going, collecting 12 hits, two home runs, 10 RBIs and two doubles en route to being named Triple-A West Player of the Week.
Game one of the series was a 13-10 loss in which the Aces collected nine extra-base hits.
The weekend games were all Aces, however. Friday night's contest was a dominant effort by the Reno bullpen as well as the bats in a 7-2 win. Edgar Arredondo toed the rubber to start the game and surrendered just three hits and one run over three innings. From that point forward, the Aces bullpen didn't allow a run until the ninth inning. Ryan Weiss earned the win, pitching two innings, allowing just one hit and striking out four.
To go along with the pitching, Alek Thomas smashed another home run, which was his third game in a row with a homer. Christian Lopes and Stuart Fairchild each hit a home run, joining Alek Thomas in the second inning to put up four against the Bees.
On Saturday, the bats stayed awake and the bullpen continued to pitch well in a 13-8 win. Alek Thomas hit a home run for the fourth game in a row and Stuart Fairchild hit on for the third game in a row. Drew Ellis hit a three-run homer to extend his team lead to 18.
The bullpen didn't allow a run for the final four innings of the game, including a two-inning, four-strikeout save from Jesus Liranzo.
Sunday's day game was another 10-run effort by manager Blake Lalli's squad, earning a 10-7 win over Salt Lake. Juniel Querecuto got the scoring started in the first with a three-run homer, capping off his Triple-A West Player of the Week effort. Drew Ellis collected his 25th double, while also driving in two runs.
Jeff Bain tossed three scoreless innings in his start, allowing just three hits and striking out three. Luis Castillo earned his second win of the season after throwing two scoreless in relief of Bain.
In Monday's 10-8 loss, Alek Thomas went 4-for-6 at the plate, smashing a double and two triples while driving in a run as the Aces battled back from an early 6-0 deficit.
Tuesday's regular-season finale saw the Aces bounce back in a big way in a 19-4 win. The offense exploded for 19 runs and 21 hits, including a franchise-record six triples, breaking the record set just the night prior with four.
Stuart Fairchild tallied two triples with Alek Thomas, Andrew Young, Cooper Hummel, and Drew Ellis joining the party.
Drew Ellis and Cooper Hummel each had big nights, with neither recording an out. Drew Ellis went 5-for-5 with three doubles to go along with his triple, while also driving in five runs. Hummel put together a 3-for-3 day including a double and four runs driven in. Alek Thomas finished out a stellar series going 4-for-5 with four runs scored.
In Riley Smith's return from the Injured List, he logged 4.1 innings allowing two runs on three hits and striking out five Bees. Matt Peacock earned the win, striking out a batter in a 1-2-3 inning.
The Aces will head to Albuquerque to begin the ten-game Final Stretch Tournament, with a five-game series against the Isotopes. First pitch for Thursday's contest is slated for 5:35 p.m. PT and can be heard on RenoAces.com or locally on KPLY 630 AM with Zack Bayrouty on the call.