Aces Beat New Orleans, Win Fifth Straight Series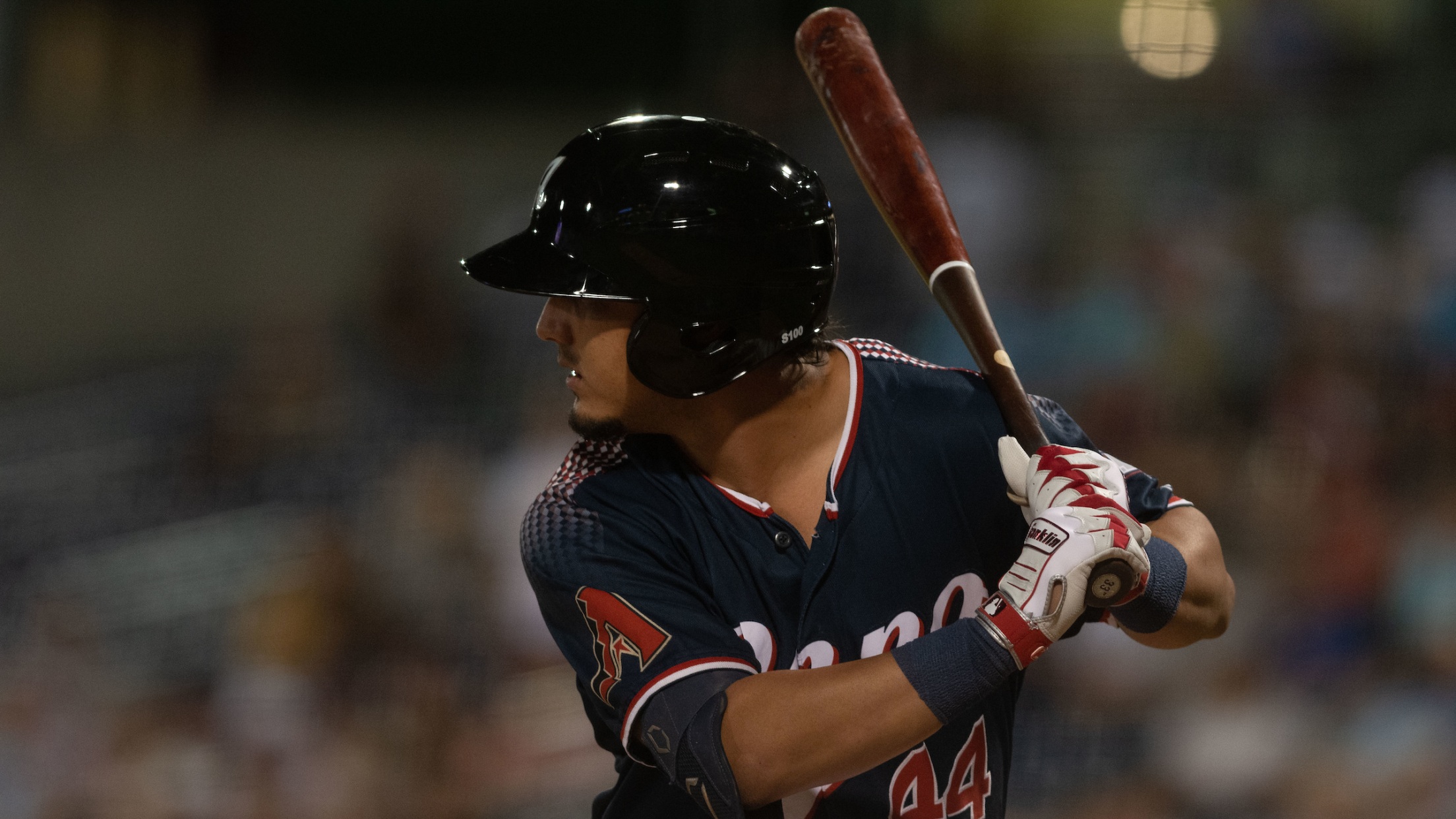 The Aces led the entire game en route to a 10-4 victory over New Orleans Friday night. A pair of three-run innings helped Reno jump out to an early lead and they never looked back. Ildemaro Vargas, Jamie Westbrook, and Juniel Querecuto all brought in runs in the top of
The Aces led the entire game en route to a 10-4 victory over New Orleans Friday night. A pair of three-run innings helped Reno jump out to an early lead and they never looked back. Ildemaro Vargas, Jamie Westbrook, and Juniel Querecuto all brought in runs in the top of third to give the Biggest Little City a 3-0 advantage. Reno would push across three more in the fourth on an RBI double from Yasmany Tomás and two wild pitches helped runners score from third base to bring the lead to 6-0. New Orleans would get back in the game in the bottom of the fifth inning courtesy of two two-run homers from Austin Dean and Peter O'Brien. Joshua Rojas hit the only homer of the game for Reno, a three-run bomb in the top of the ninth. Lucas Luetge earned the win throwing two scoreless innings and striking out five in relief. The game marked the last time the Aces will play the Baby Cakes. The franchise is moving to Wichita, Kansas next season.
Ildemaro Vargas (1-for-5, RBI, 2 R)
Ben DeLuzio (2-for-5, 3B, R)

Josh Rojas (1-for-1, HR, 3 RBI)
Top Performers - New Orleans
Peter O'Brien (1-for-3, HR, 2 RBI)
Austin Dean (1-for-5, HR, 2 RBI)
Wilkin Castillo (1-for-3, 2B)
Tomorrow's Matchup
Notes & Information
Hot Wheels: Ben DeLuzio came around to score after hitting his fourth triple in an Aces uniform in the third inning of tonight's ballgame. His four doubles are good for second on the team with Abraham Almonte and Travis Snider. Juniel Querecuto leads the team with six triples in 95 games played. DeLuzio has played in just 27 for Reno.
Vargy: Ildemaro Vargas extended his hitting streak to 13 games with an RBI single in the top of the third inning. A hit tomorrow will tie Vargas with Juniel Querecuto for the Aces highest hit-streak of 2019 (14 games). During Vargas' streak he is 27-for-64 (.422) with five doubles, 12 RBIs and 11 runs scored and a .448 on-base percentage. Vargas owns the Aces all-time hit-streak of 35 games set in 2018.
Series Win: With a win tonight, Reno won their fifth straight series for the first time since 2014. During that stretch, Reno took series from Fresno, Salt Lake City, Tacoma, Fresno again, and Las Vegas from May 10 - June 3, 2014. They were 15-5 during the streak. However, that run had an asterisk next to it. In the middle of the streak the Aces had a series against Albuquerque that was postponed. When the final game was finally resumed, Albuquerque won and split the series a month later. During the stretch in 2019, the Aces took continuous series from Tacoma, Fresno, Iowa, Omaha, and New Orleans. Reno is 13-3 over their last 16 games.
Old Friend: Tonight marked the second straight game a former Ace homered off their old team. Last night it was Tyler Heineman, tonight it was Peter O'Brien. The big righty had 50 career home runs in a Reno uniform in 2015 and 2016 over 236 games. He hit 26 in 2015 and 24 in 2016. O'Brien has 16 homers this year for New Orleans.