Aces come back from 4-0 deficit to win, move to 3-0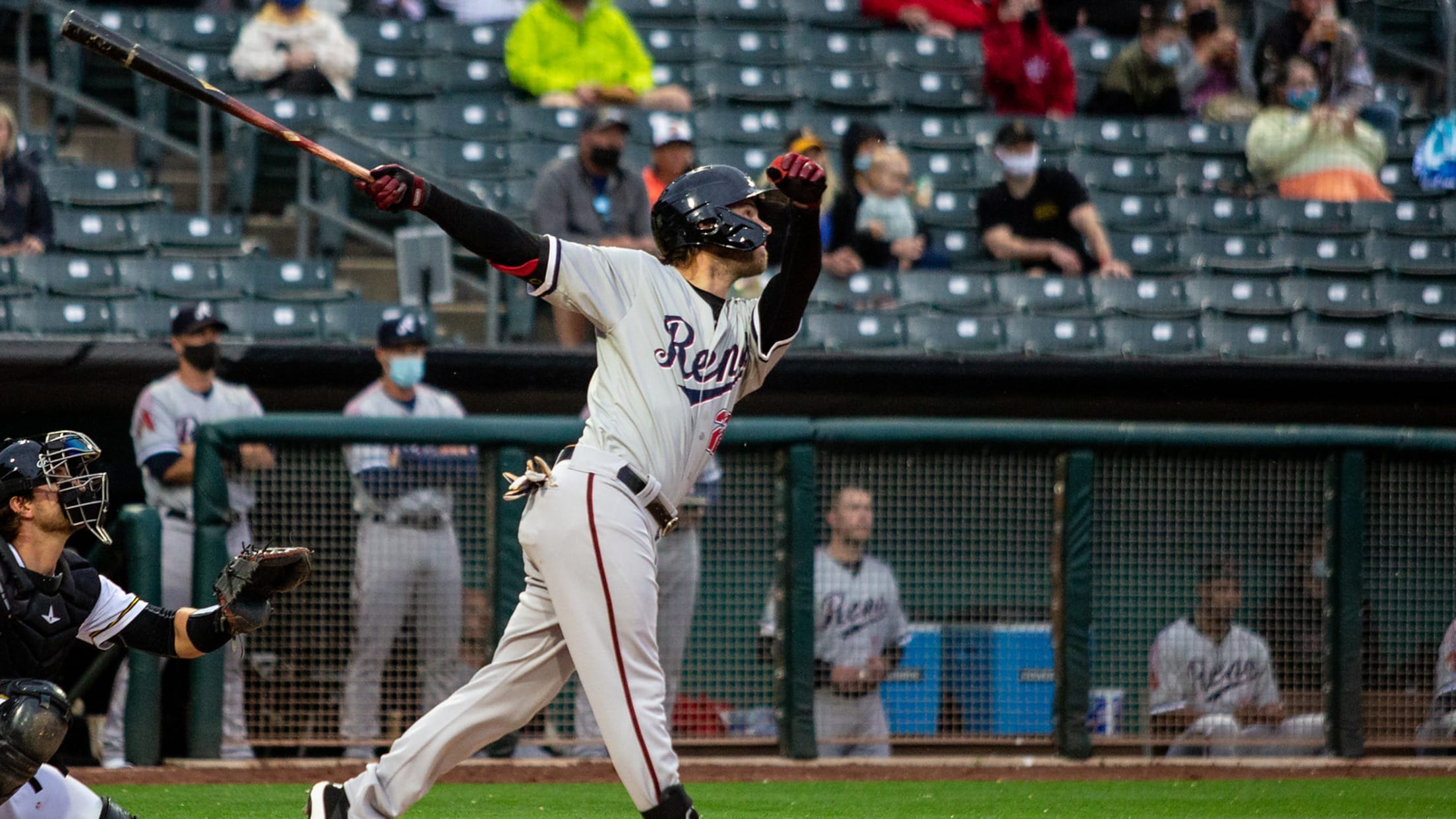 SALT LAKE CITY – The Reno Aces won a third-straight one-run game to open up the season, moving to 3-0 on the season for the first time in team history. Juniel Querecuto's grand slam in the fourth inning proved to be the difference, tying the game after the Salt Lake
SALT LAKE CITY – The Reno Aces won a third-straight one-run game to open up the season, moving to 3-0 on the season for the first time in team history. Juniel Querecuto's grand slam in the fourth inning proved to be the difference, tying the game after the Salt Lake Bees jumped out to a 4-0 lead in the third.
The game got off to a slower offensive start than the last two games, with neither team able to score in the first inning for the first time of the series.
In the bottom of the third inning, the Bees stung first with a four-run inning to take the lead. The lead would not last long, with the Aces answering in the top of the fourth.
The inning got started with back-to-back singles by Josh Reddick and Trayce Thompson, before a walk by Christian Lopes loaded the bases. In the next at bat, Querecuto unloaded them with a drive to right field. The grand slam tied the game up at four, erasing Salt Lake's lead.
Tyler Gilbert entered to pitch in the bottom of the fourth, earning the win and going three innings while striking out four and allowing just one run.
Two innings later, the Aces would take the lead, notching two runs to make it 6-4. Domingo Leyba led off the inning with a walk, before Jamie Ritchie drove him home with a double. In the very next at bat, Ben DeLuzio hit a triple and scored Ritchie.
The bottom half of the sixth would see Salt Lake bring it back to within one, scoring to make it 6-5 heading into the seventh inning.
With two outs in the eighth inning, Joe Mantiply entered and would earn the save, his first of the year – striking out four to seal the Aces third-straight one-run win.
The six-game series continues tomorrow, with the lone day game of the series starting at 12:05 p.m. PT. Josh Green takes the mound for the Aces, and the game can be heard on renoaces.com or KPLY 630 AM locally with Zack Bayrouty on the call.