Aces drop series opener 6-3 at Oklahoma City
Ellis hits 11th homer of the season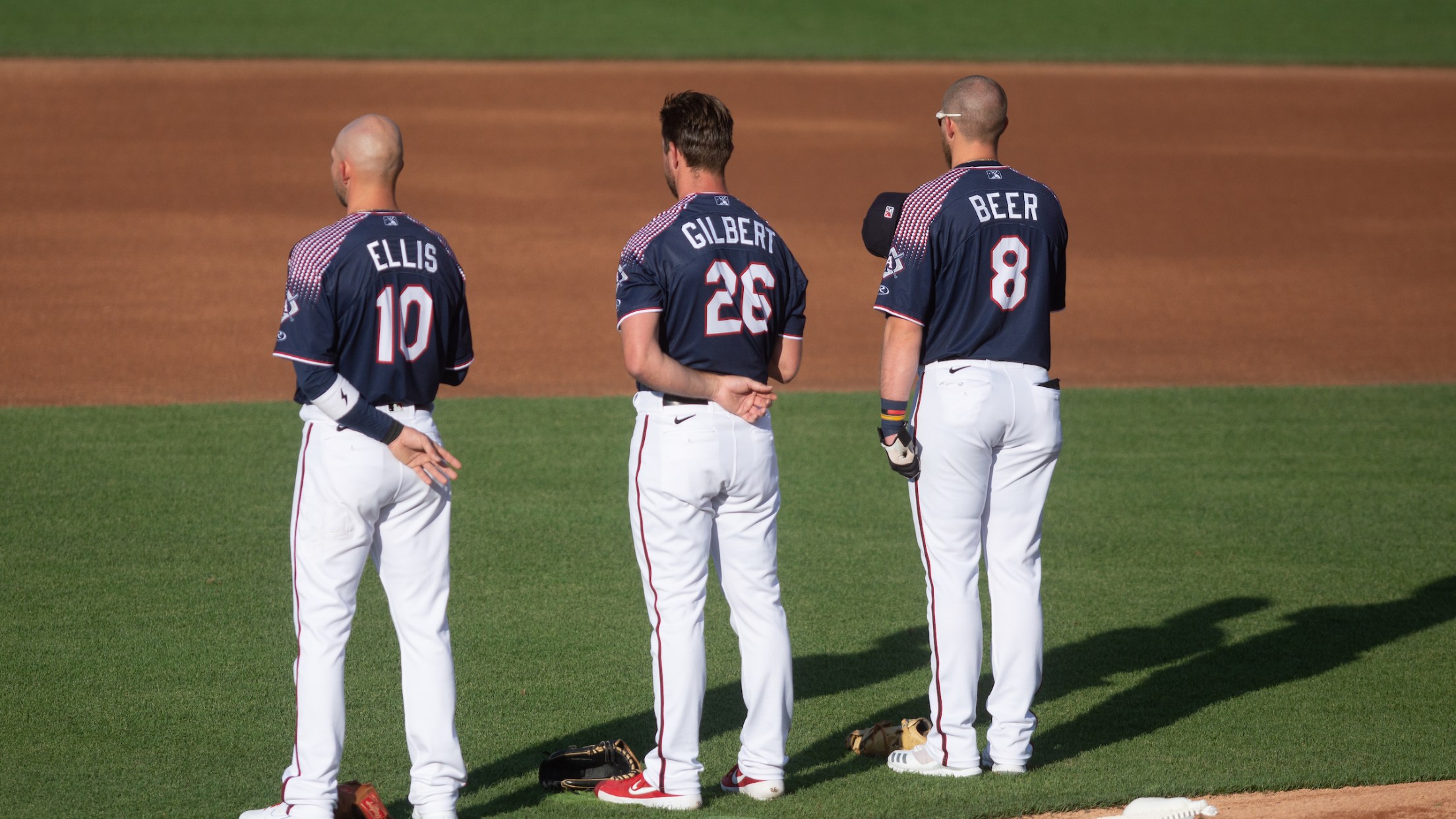 OKLAHOMA CITY – The Reno Aces fell 6-3 to the Oklahoma City Dodgers tonight, dropping just the team's second series opener of the season. Jose Herrera unloaded on the first pitch of the third inning, keeping it just fair of the right-field foul pole to make it 1-0 Aces. The
OKLAHOMA CITY – The Reno Aces fell 6-3 to the Oklahoma City Dodgers tonight, dropping just the team's second series opener of the season.
Jose Herrera unloaded on the first pitch of the third inning, keeping it just fair of the right-field foul pole to make it 1-0 Aces. The homer was his first of the season with Reno, coming in his 10th game after getting called up from Double-A Amarillo.
Oklahoma City countered with three runs in the fourth and two in the sixth before Reno was able to score again.
In the top of the sixth, Drew Ellis homered on a rocket to left field to score Ildemaro Vargas. The bomb was Ellis' 11th of the season, and gave him 45 RBIs on the year. Both totals lead the team, and the shot made it a 5-3 ballgame.
In the bottom of the sixth, the Dodgers answered again to make it 6-3. The scoreline would hold, ending with Kevin Quackenbush earning his 14th save of the season.
The two teams are back for part two of the six-game series tomorrow. First pitch is at 5:05 p.m. PT, and can be heard on KPLY 630AM or RenoAces.com with Zack Bayrouty on the call.