Aces Face Chihuahuas in Pacific Coast League Championship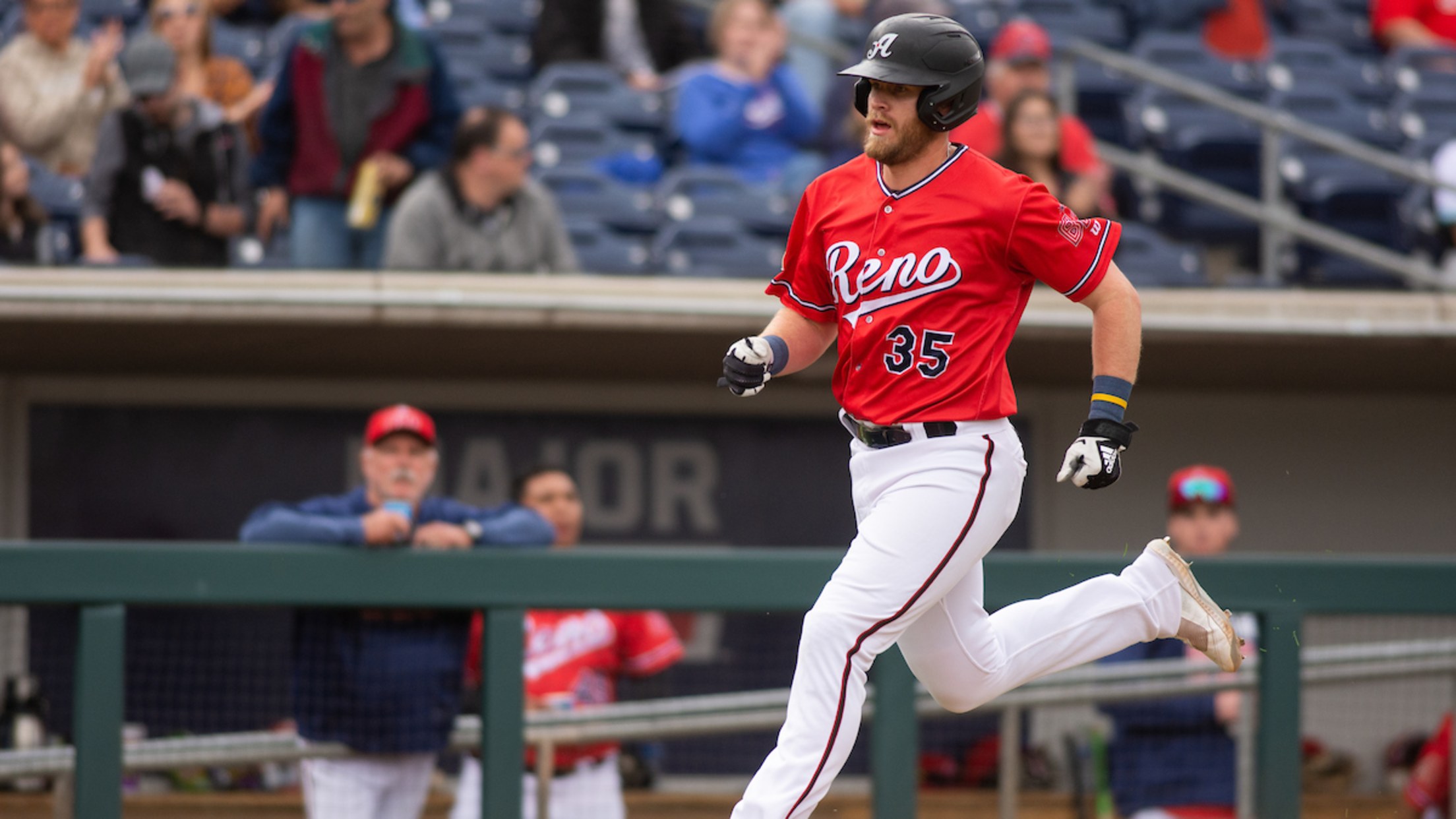 After a six-month-long regular season, the Reno Aces and El Paso Chihuahuas, Triple-A affiliate of the San Diego Padres, will meet in Las Vegas on Friday, September 30 for a chance to take home the Pacific Coast League Championship. First pitch is scheduled for 7:05 p.m. PST. SCOUTING EL PASO
After a six-month-long regular season, the Reno Aces and El Paso Chihuahuas, Triple-A affiliate of the San Diego Padres, will meet in Las Vegas on Friday, September 30 for a chance to take home the Pacific Coast League Championship. First pitch is scheduled for 7:05 p.m. PST.
SCOUTING EL PASO
The Chihuahuas finished the 2022 regular season at the top of the Pacific Coast League East Division with an 85-65 record. El Paso's squad had a strong September with a 19-7 record in 26 games.
Southpaw Jay Groome will toe the slab for El Paso Friday night against the Aces. In 10 regular season starts, Groome sported a 3-2 record and 3.16 ERA with 44 strikeouts in 51.1 innings pitched.
El Paso's most impactful hitter is Eguy Rosario, who finished the regular season with 22 homers, 81 RBI and recorded a .288 batting average. As a right-handed hitter, Rosario hits right-handed pitchers well and sports a .282 batting average with 15 homers, 28 doubles and 65 RBI in 120 games.
One of the Chihuahuas' hottest relievers is Angel Felipe. Throughout September, Felipe fanned 21 batters in 14.1 innings pitched, registered three saves and held opposing batters to a .176 average.
ACES HIGH
This season, the Aces went 5-4 head-to-head against El Paso. In their most recent series against the Chihuahuas, Reno went 3-0 in a three-game home series with two ending in walk-off fashion at Greater Nevada Field. During those three games, Seth Beer swung a hot bat and hit .666 (6-for-9) with a homer, three RBI and three runs scored.
Reno's squad finished their 2022 season with a three-game home tilt against the Tacoma Rainiers, Triple-A affiliate of the Seattle Mariners, and won all three games. Alek Thomas was an extremely tough out for Tacoma's pitching and batted .643 (9-for-14) in three games with five RBI, six runs scored and two stolen bases.
In three games, Dominic Fletcher hit .400 (4-for-10) with four RBI and three runs scored. The Arkansas product finished the 2022 regular season in Reno with five homers, 38 RBI and a team-leading 29 doubles in 101 games.
Deyni Olivero (W, 2-1) earned his second Triple-A win on 09/27 with five scoreless innings, allowed five hits, three walks and fanned three batters.