Aces in Fall League Update: 10/20
Bulllpen arms contributing to Salt River's success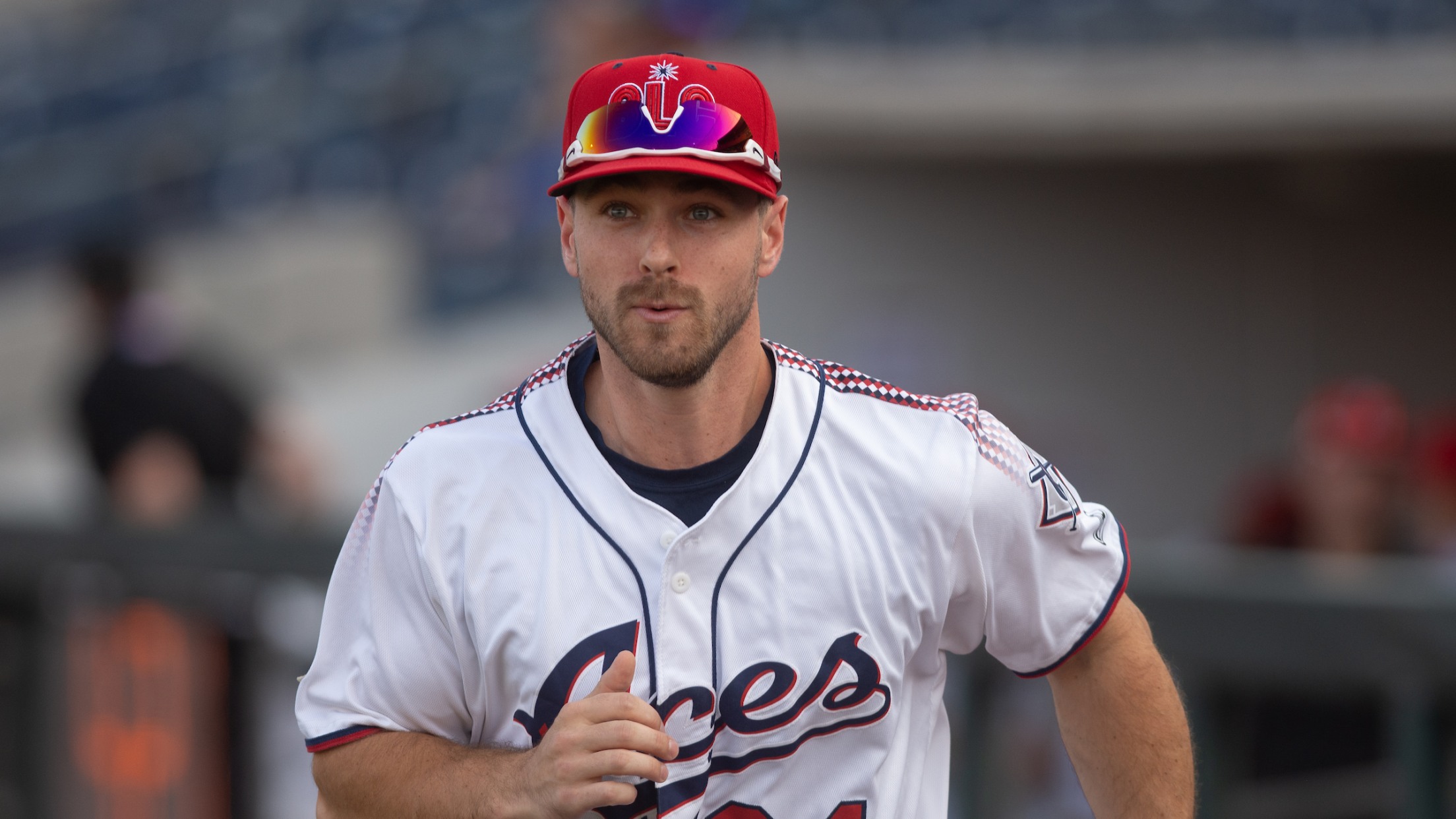 The Salt River Rafters are six games into the Arizona Fall League slate, and lead the way with a 4-2 record thanks to a trio of Aces from 2021. Mitchell Stumpo and Keegan Curtis have been a part of a pitching staff for Salt River that has allowed just 24
The Salt River Rafters are six games into the Arizona Fall League slate, and lead the way with a 4-2 record thanks to a trio of Aces from 2021. Mitchell Stumpo and Keegan Curtis have been a part of a pitching staff for Salt River that has allowed just 24 runs, the second-lowest total in the six-team league.
Cooper Hummel
Cooper Hummel has appeared in four games with the Salt River Rafters this Fall League season, going 1-for-6. Despite only reaching on a hit once, Hummel has tallied an RBI and two walks.
In 2021 with Reno, Hummel was named the Triple-A West player of the month for September. Over the final month of the season, Hummel slashed .463/.515/.800 for a 1.315 OPS in 21 games.
Mitchell Stumpo
Mitchell Stumpo has led the Rafters in wins so far, going 2-0 in two innings across two games. Stumpo owns a 4.50 ERA thanks to one run allowed on two hits, but has struck out three and come away with a win in both appearances.
Over the month of September, Stumpo was a key bullpen arm for Reno, posting a 1.50 ERA in six appearances. In six innings, the right hander allowed just one run on three hits and struck out four. Stumpo finished with a 0.67 WHIP and held opposing batters to a .157 average.
Keegan Curtis
Keegan Curtis has still yet to allow a run in the 2021 Fall League, throwing two hitless innings in two games. Curtis has struck out one and only allowed one batter to reach on a walk.
Curtis had a strong start to his time with Reno in 2021, allowing just three runs in his first 6.1 innings pitched. Curtis finished the season with a 7.04 ERA in nine appearances across 7.2 innings of work, striking out five and going 1-2 with a save.