Aces Victorious in Front of Sold Out Greater Nevada Field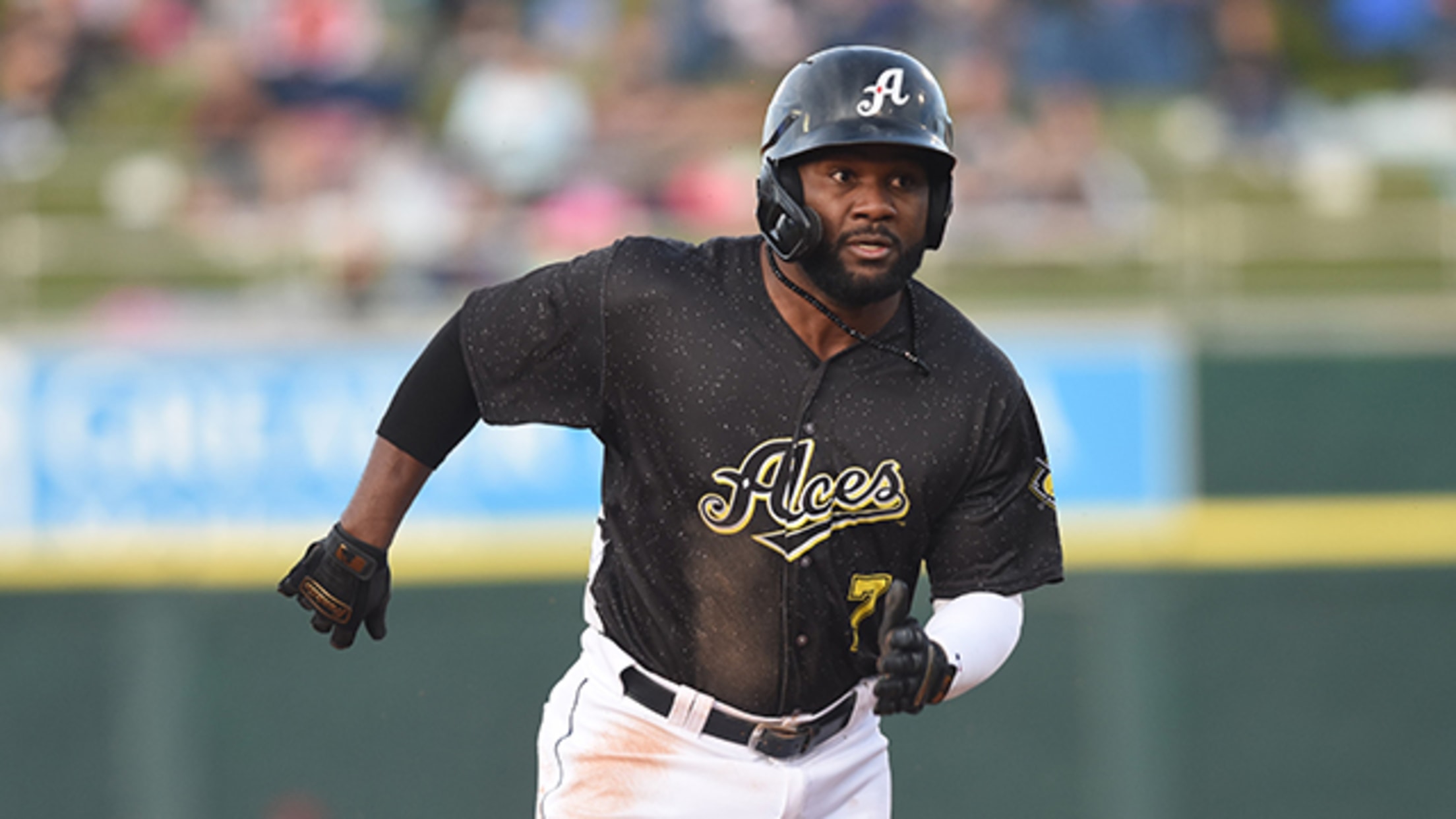 Reno, Nevada - The Reno Aces took game two of the four-game series against the Memphis Redbirds by a score of 5-3 in front of a sell-out crowd of 7,454 at Greater Nevada Field. Taylor Widener picked up the win for Reno, delivering five innings of three-run baseball. Stefan Crichton
Reno, Nevada - The Reno Aces took game two of the four-game series against the Memphis Redbirds by a score of 5-3 in front of a sell-out crowd of 7,454 at Greater Nevada Field. Taylor Widener picked up the win for Reno, delivering five innings of three-run baseball. Stefan Crichton was a bright spot out of the bullpen. The right-hander threw three scoreless innings, his longest relief appearance since 2017. Jake Lamb joined Reno tonight on Major League rehab assignment. In his first game action since the injury, Lamb went 0-for-3 with three strikeouts. Juniel Querecuto (2-for-4, 3 RBI) and Abraham Almonte (1-for-3, HR) led the way for Reno offensively. Reno and Memphis will square off again tomorrow afternoon with the first pitch scheduled for 1:05 p.m.
Stefan Crichton (3.0 IP, 0 H, 4 K)
Juniel Querecuto (2-for-4, 3 RBI)
Taylor Widener (5.0 IP, 6 H, 5 K)
Top Performers - Memphis
Edmundo Sosa (1-for-4)
Drew Robinson (1-for-4, R)
José Godoy (2-for-4, R)
Tomorrow's Matchup
Notes & Information
Jake Lamb Rehab: Jake Lamb returned to baseball activities tonight at Greater Nevada Field. The Arizona Diamondbacks infielder is in the Biggest Little City rehabbing a Grade Two left quadriceps muscle injured in April. Lamb finished last night's contest 0-for-3 with three strikeouts in a scheduled five innings. Lamb set career highs in hits (133), home runs (30), RBI (105), walks (87) and runs (89) in 2017. He was selected to his first, and only, Major League All-Star game in 2017.
Star Wars: With an attendance of 7,454 at Star Wars Night, the Reno Aces set a 2019 season-record for largest attendance. The sell-out crowd is the 54th in Greater Nevada Field history. The previous season-high was set last night at 6,273.
Been a Minute: With a three-inning relief appearance tonight against the Memphis Redbirds, Stefan Crichton set a season-high in innings pitched. The last time the Texas Christian University product threw three or more innings was on May 22, 2017 with the Baltimore Orioles (3.1 IP).