Andy Young: On the Brink of the Bigs
From 37th Round Pick to the 40-man roster, Andy Young is poised for a big 2020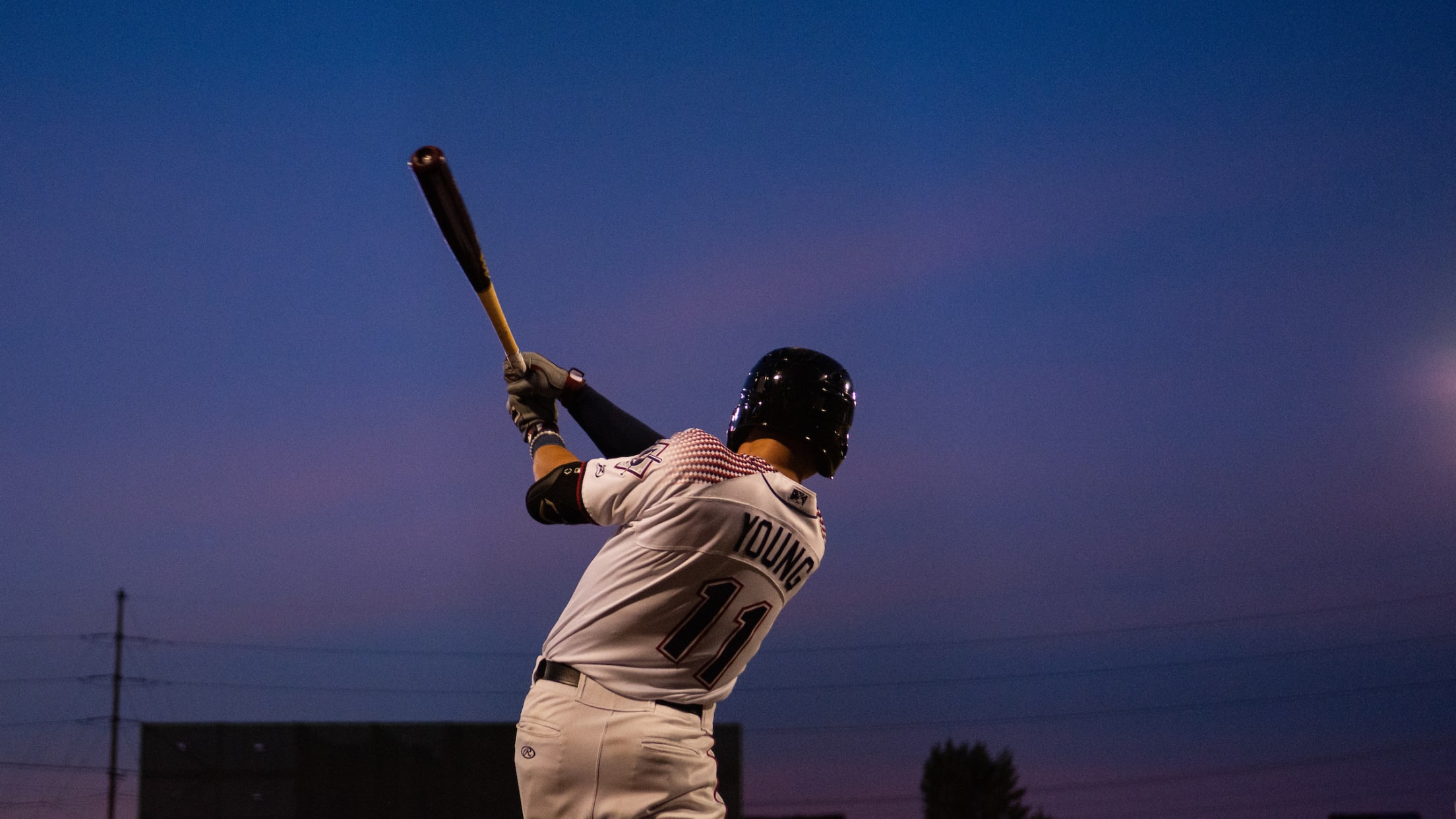 (David Calvert)
Andy Young has had an interesting ride to get to where he is now. Weird stories of how players get to professional baseball aren't unheard of, and are actually common, but And Young's is a little more unique than most. From a cold-weather town to going level by level in
Andy Young has had an interesting ride to get to where he is now. Weird stories of how players get to professional baseball aren't unheard of, and are actually common, but And Young's is a little more unique than most. From a cold-weather town to going level by level in both college and professional ball, Young's story needs to be told.
Young hails from West Fargo, North Dakota. North Dakota isn't exactly a hotbed for Major League talent. If and when he makes his Major League debut, he will be just the 18th player from North Dakota and the second from West Fargo (Matt Strahm, SD Padres). The only two states with fewer players to come from it are Wyoming and Nebraska, so this isn't something that happens every year.
"The people of North Dakota are so awesome, the people of Fargo following me, I say it every time, but they're the best, they follow me and it's incredible how many people are watching," Young said of his hometown.
Being from North Dakota, Young likes to spend his time outdoors, which is exactly what he did in the offseason.
"I went hunting. I love spending time in the mountains. I went to Northern Colorado and I did some elk hunting, I actually shot a bull. I was out in the woods, that's really how I like to decompress," Young said of his offseason.
However, the offseason isn't always just about hunting and relaxing. You have to spend time getting ready for the long season ahead of you, which is exactly what the 25-year-old did.
"I'd say in December I went back to Fargo, working out, weights, baseball, and then I came down here [Scottsdale, AZ] at the end of January and I've been here since," he said.
Young's baseball career has been a series of moving up levels, and that started in college. He began his collegiate career at the University of Jamestown, an NAIA school, in 2012.
"I didn't have a lot of offers coming out of high school, so I was just going where they'd have me, and then I kind of took it step-by-step," the infielder said of his college career.
His next stop was a junior college, Neosho County Community College, in Chanute, Kansas. Neosho County CC has produced two major leaguers, David Bote of the Cubs and Matt Strahm of the Padres. Young is looking to be the third one.
His first and only season in Kansas was a productive one. In 59 games, he hit .360 with a 1.100 OPS, five home runs and 50 RBIs. He also stole four bases and struck out just 11 times compared to his 36 walks.
His journey then took him to a Division-1 Indiana State. In his first season as a Sycamore, Young played in 54 games, hitting .296 with 14 doubles, seven home runs, and 42 RBIs, earning Missouri Valley Conference Honorable Mention.
In his second and final season in Indiana, Young earned his way to All-Missouri Valley Conference Second Team, after putting up a slashline of .299/.414/.480 with six home runs, 16 doubles, and 34 RBIs. That season also lead to him being a choice in the 2016 Major League Baseball First-Year Player Draft, where he was selected by the St. Louis Cardinals in the 37th round.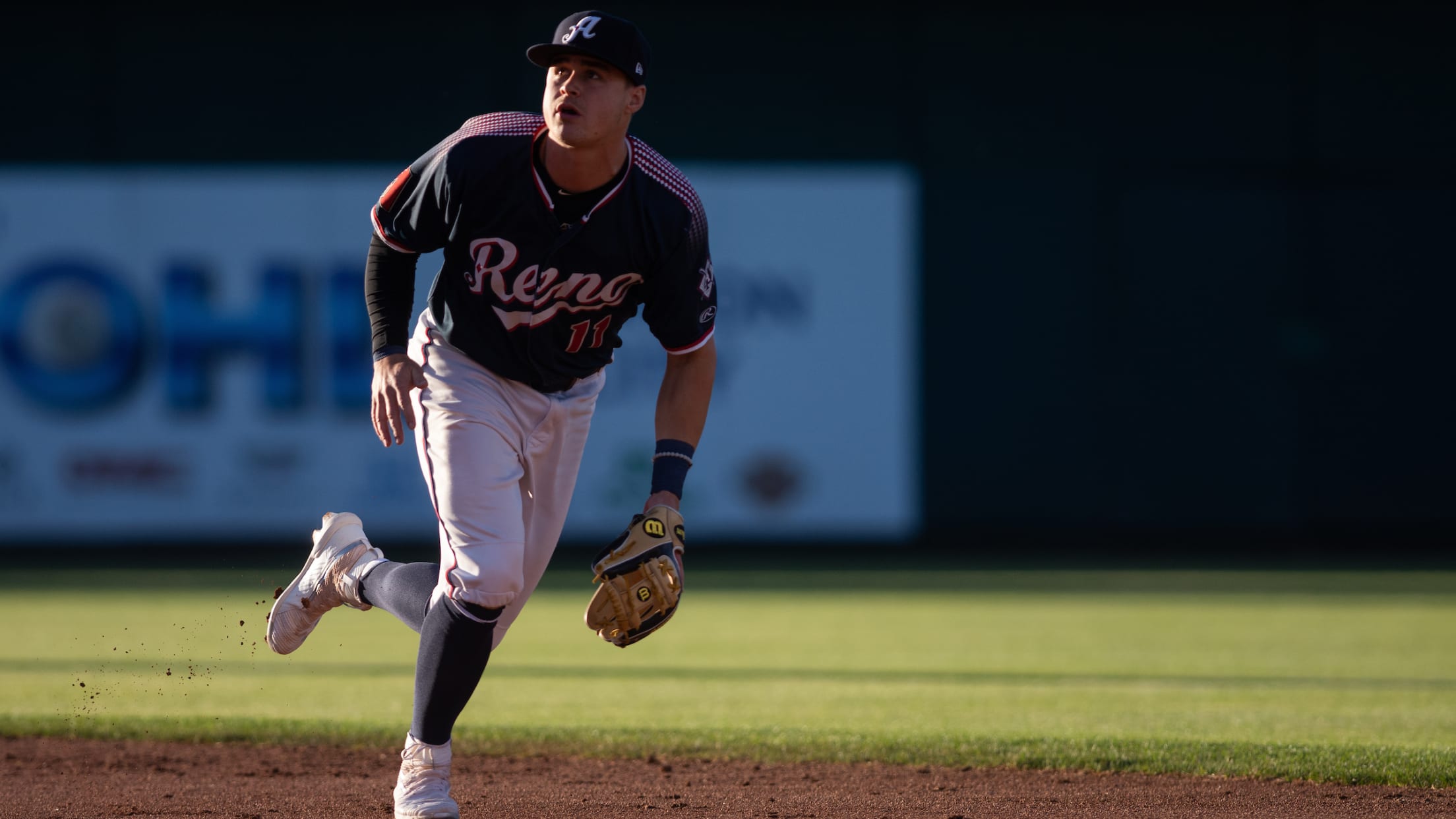 Young spent about two and a half seasons in the Cardinals system, having his breakout season in 2018. Between two levels, High-A and Double-A, he slashed .289/.379/.479 with 21 home runs, 13 doubles, and 58 RBIs in 119 games. With his stock on the rise, Young became a part of one of the biggest deals in the offseason leading into the 2019 season.
The Diamondbacks sent Paul Goldschmidt to the Cardinals for Carson Kelly, Luke Weaver, and, of course, Andy Young.
The North Dakota product opened the 2019 season with Double-A Jackson and hit eight home runs in 65 games before earning his promotion to Reno on June 16. It took him a few days, but Young still remembers his first hit for the Aces.
"I went to San Antonio first and I didn't actually get a hit in those two or three games, I hit a few balls hard. And then we came back, I can't remember who we were playing, but it was a pretty big situation. I think it was second and third or bases loaded, the game was tight, two strikes and I just wanted to make contact. I ended up squaring one up in the left-center gap and running it out for a triple. It was awesome," he remembered of the hit.
It was a June 20th game against Albuquerque, and with the bases loaded in the bottom of the eighth, Andy Young tripled, giving the Aces a 6-4 lead in a game they eventually won.
He would continue to come up big for the rest of the season, hitting .280 with a .984 OPS, 21 home runs, ten doubles and 53 RBIs in 68 games for the Aces.
After his huge season in Reno, the Diamondbacks put Young on the 40-man roster. This is his second Spring Training with the Diamondbacks, and his first one the 40-man, yet, he's not treating it any differently.
"It feels the same. I'm in the same spot, this is my second big league camp, I'm doing the same thing with the same people. So, I'm not looking at it any different," he said.
---