Drew Ellis' road to The Show
Infielder called up to Arizona after entire 2020 season off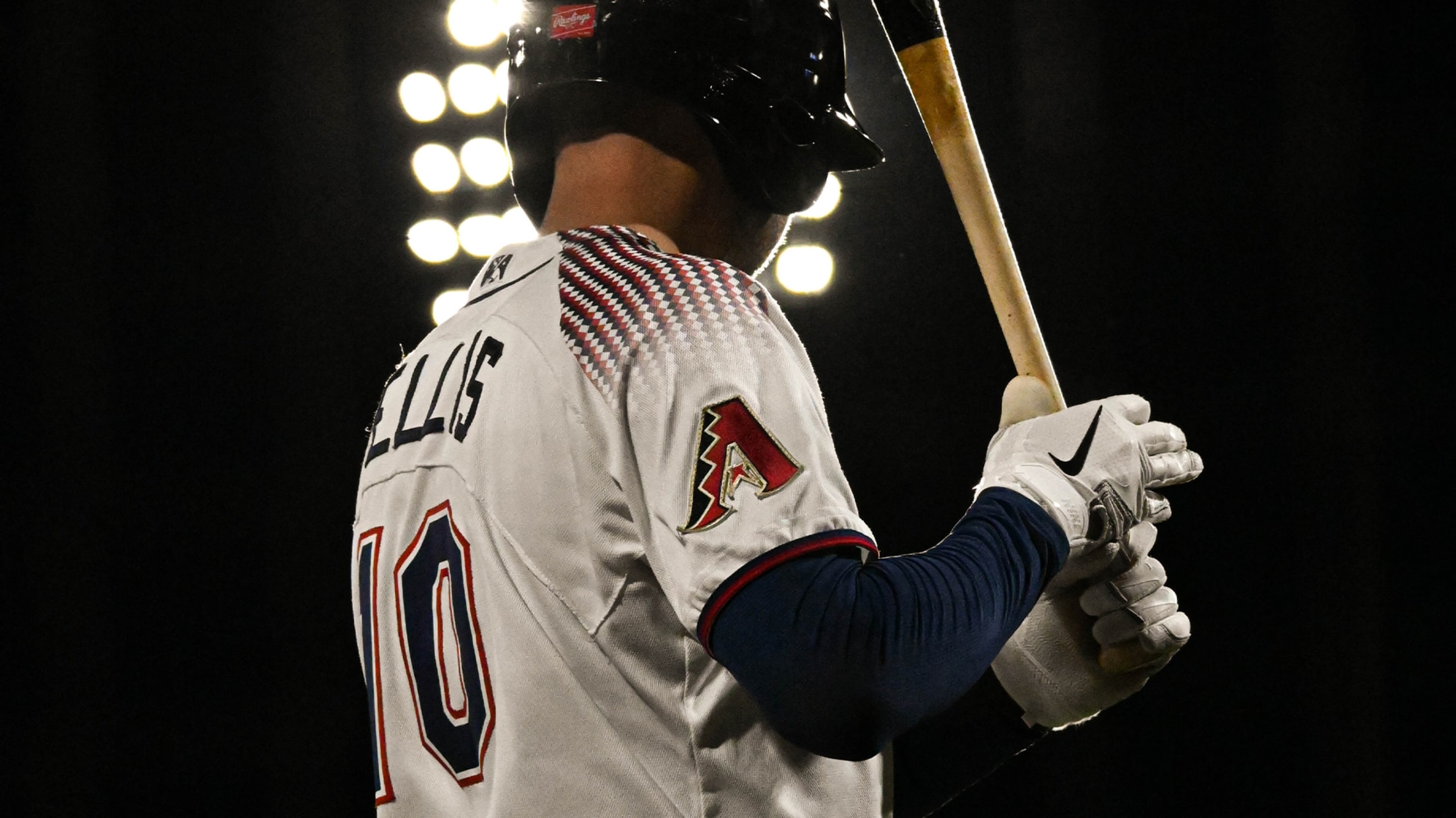 Today, Reno Aces infielder Drew Ellis was called up to the Arizona Diamondbacks, set to make his big-league debut. But the path to get there was anything but ordinary. Ellis' 2021 season started about as perfectly as possible. In his first at bat at the Triple-A level, the Aces third
Today, Reno Aces infielder Drew Ellis was called up to the Arizona Diamondbacks, set to make his big-league debut. But the path to get there was anything but ordinary.
Ellis' 2021 season started about as perfectly as possible. In his first at bat at the Triple-A level, the Aces third baseman got one to hit. Ellis crushed a ball over the fence at Smith's Ballpark for a home run in just the second at-bat of Reno's season. After one swing, Ellis was slashing a cool 1.000/1.000/4.000.
When Ellis got on the flight back from Salt Lake City to return home to Reno six days later, he was slashing .045/.192/.182. The home run was his only hit of the series.
"It was tough. This game is really hard sometimes. I hit a homer my first at bat and thought 'this is an easy game!' Then I went zero for my next 25. It kind of just put everything in perspective, I really had to take a step back and go why am I putting so much pressure on myself. There's no reason," said Ellis.
"It's 25 at bats. You're going to have 400 to 500 at bats this season. This little stretch doesn't mean you're going to have a bad year," he added.
His skipper, Blake Lalli, wasn't worried. The two were together in 2019, when Lalli was managing the Southern League champion Jackson Generals.
"To say a guy's off to a slow start 15 games in when we got over 100 left, I just don't buy into that. So that's why I said he's fine, and he is," Lalli said in July.
--
Ellis had just made the move from big league camp to minor league camp when he got the surprising news.
"I had just gotten sent down from big league camp, and minor league camo was about to start. It was actually super rainy in Arizona, there were storms coming in," Ellis described.
March 2019 saw Spring Training wrap up early, and players sent home. The shutdown came fast, and came as a jarring shock after the buzz of spring training.
"Just gloomy days. And then one of our coaches said, 'we're getting ready to send everybody home' … It came all of a sudden, and then they sent everyone home," Ellis recalled
Ellis went home to Louisville, to be with family while he waited. Fortunately for the Aces infielder, home comes with the facilities needed to keep game ready. ready for a call, ready for the season to return, ready to impress and show what he could do.
"My dad has a hitting facility, that's home for me," said Ellis. "Obviously I went to college there, I feel comfortable there. … I was still working out, still getting after it because we didn't know how serious this thing was."
But Ellis' greatest improvements in the year-long break would come off the field.
--
Lalli's 2019 Jackson squad was good. Not Double-A good, really good. Current Arizona Diamondbacks Pavin Smith and Daulton Varsho were one and two in hits. Matt Peacock and J.B. Bukauskas cut their teeth pitching for the Generals before joining the D-backs before the 2021 Triple-A season started.
And even with a lineup that potent, only Smith appeared in more games than Ellis. The infielder finished fourth in hits on the team, slashing .235/.344/.406 with 14 homers and 63 RBIs in just his third professional season.
Coming out of Louisville, Ellis was drafted by Arizona in the second round of the 2017 MLB Draft.
--
When the MLB season got re-started in 2020, teams hosted alternate sites to keep players that would otherwise have been playing in Triple-A fresh and ready to get called up.
"When I figured out they had an alt site I was super excited," he said. "Super ready and thought I'm going to be going there soon, so I just have to stay ready and stay in that mindset that I'm going to playing this year at some point. Just got to stay ready."
Ellis didn't get an invitation.
"I felt like I had done a lot … I went to big league camp, and that was the best I had ever felt. I made a lot of changes to my swing," he added. "I felt like I really had an opportunity to play well that year. So, it was kind of frustrating not being able to go."
"My freshman year of college I redshirted, and that's kind of how I looked at it I didn't look at it as a year lost," Ellis explained. "I looked at it as I'm not going to go here, I've got a whole year to get better. To get stronger to really prepare myself for this upcoming year."
But the disappointment didn't last long. Ellis got right to work to improve not only his swing and his on-field performance – but his mind.
"It did require a lot of mental strengthening and conditioning with that," said Ellis. "Not just physical, because you know this game is a lot more mental than it is physical – playing every day and the mental struggles of the ups and downs. So for me, I just took it for what it what it was and got after it."
For Ellis, that meant reading. And writing in a journal.
"I started to read more, I started to expand my mind. What can I do to expand my abilites on and off the field. I took it as 'it is what it is, I'm not going here I can't do anything about it so I'm going to go do something else.' … just continue to get better no matter what."
"I read the David Goggins book Can't Hurt Me, The Subtle Art of not Giving a F*ck, It Takes What it Takes, and I started to journal. It just kind of all came together with mental toughness books, and what it takes to prepare. It's not just the game, it's how you prepare."
"It takes five minutes to open your book up and write down your thoughts or whatever you're feeling, or whatever you're thinking that day. I think that goes along way. … I think that it's helped me tremendously to be able to go back and look at that. … Some of that's swing thoughts, but there's a lot of mental conditioning work. How I felt about my daily work and my daily routine."
He says it's about balancing the highs and lows. Not letting a bad stretch get you down, and not panicking when things don't go your way.
"In baseball you play 140 games," Lalli said. "There's pretty much no player in the game that doesn't go through a 15-game stretch where they struggle. It just comes at different times for players. So the slow start to me, I don't even blink an eye at it."
Ellis left Salt Lake on a low. Hitting .045 through his first Triple-A series would rattle a lot of players.
Not Ellis, and not Lalli.
--
The low didn't last. Between Ellis' mental toughness, Lalli's trust and the law of averages, he quickly hit a high. In the 60 games since coming back to Reno, a slightly larger sample size, Ellis has slashed .311/.416/.593 with a 1.010 OPS. As of July 30, Ellis leads the Aces in RBIs with 52 and homers with 13.
Ellis's slick fielding, paired with the white-hot performance at the plate, has made him a mainstay of Lalli's lineups. Only Seth Beer has appeared in more games for the Aces. The defensive versatility has seen him play his usual third base, as well as second and even first.
"I saw a really good player in 2019 and I'm seeing one now," Lalli said. "Their job as a player is to continue to get better and he's doing that. He's getting better at every part of his game. The most improvement I've seen is the mental side of the game. He's much more confident in his ability. You're seeing it come out offensively and defensively."
Ellis is second on the team in multi-hit games with 18, and trails Seth Beer for the team-lead in hits by just two. His 128 total bases lead the team as well.
No one on the active roster has as many multi-RBI games either. Ellis has 12 such games.
--
Ellis is 25, and just playing in his fourth season as a professional ballplayer. With a year off in the middle. His career is very much still new. Few 25-year-olds are prepared to make the jump to the show from a physical standpoint. Even fewer are prepared mentally for the grind of a 162-game season.
Playing every day, with big-league expectations against big-league opposition is tough. You have to be just as tough to thrive in it. And Drew Ellis has earned the call. The third baseman made it to the show.
"Just going out and really being grateful to play the game that I had taken away from me in 2020. It's super special. Sometimes it's hard to realize that, but at the same time when I do feel that gratitude and appreciation of playing, it makes the game so much easier to go out and have fun," said Ellis. "Rather than feel pressure to do well or get called up or go out and put up numbers. That doesn't mean anything in the big picture, it's about how you go about it."
It worked.