Former Ace Makes the Move to Front Office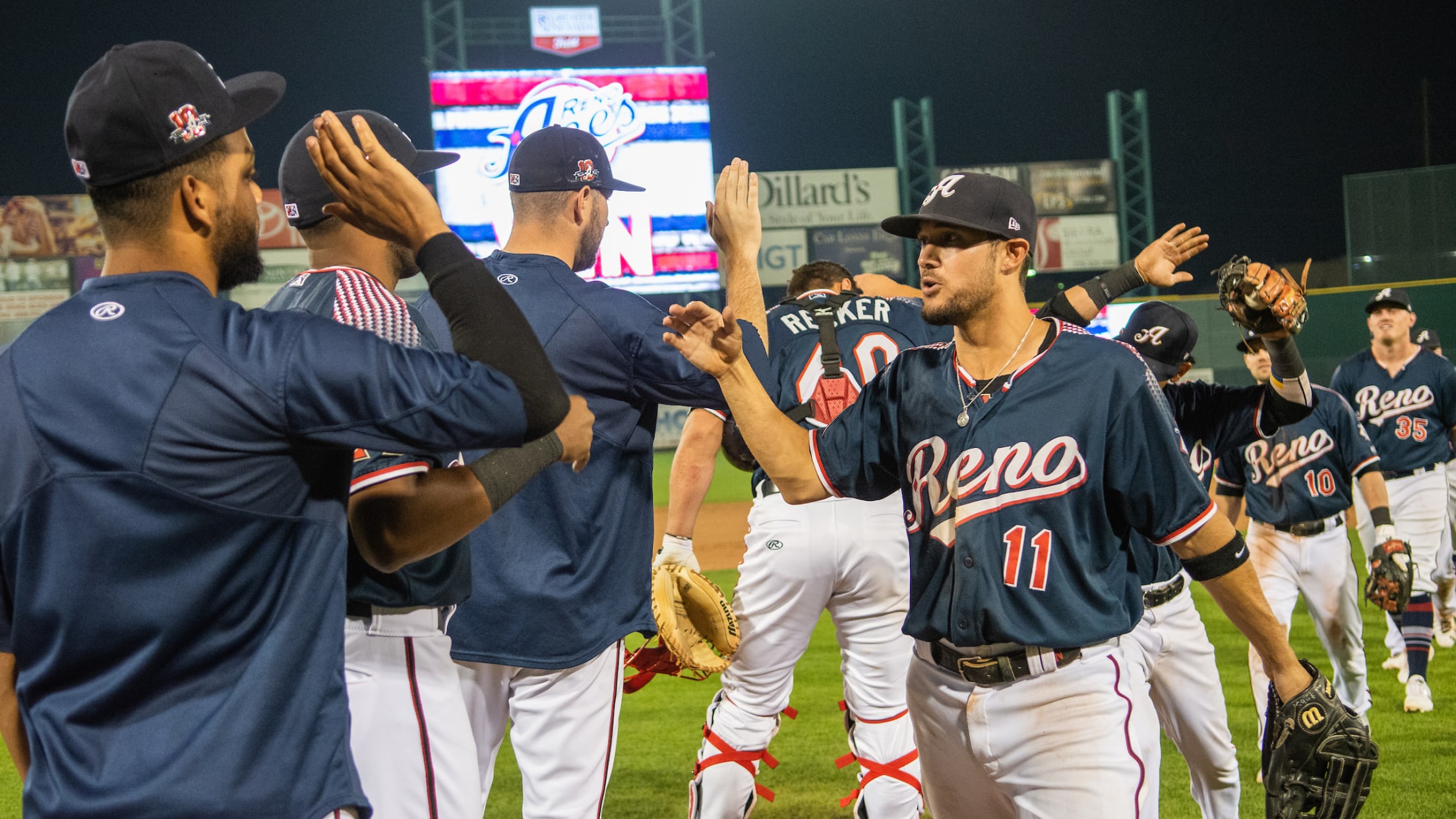 On November 12th, Kristopher Negrón announced he was retiring from baseball. After fourteen years of playing professionally, he was ready to hang up the cleats. Then, a week later, the Seattle Mariners announced they had hired Negrón as an Assistant to the Director of Player Development, Andy McKay.A career .254
On November 12th, Kristopher Negrón announced he was retiring from baseball. After fourteen years of playing professionally, he was ready to hang up the cleats. Then, a week later, the Seattle Mariners announced they had hired Negrón as an Assistant to the Director of Player Development, Andy McKay.
A career .254 hitter, Negrón spent the 2017 and 2018 seasons in Reno before being traded to the Seattle Mariners in late August 2018. Following the trade, the utility-man spent time in both the Mariners and Los Angeles Dodgers organizations; while making Major League appearances with both clubs.

In his new role, Negrón will assist McKay in all aspects of player development. These include guiding minor league players both on and off the field. He will have the chance to give them on-field instruction while also mentoring them in how to be a great teammate and player off the field.
According to MLB Pipeline, the Mariners' farm system is ranked 11th in baseball. It's safe to say the Player Development team has been successful with the players they've been given to grow and mature. Negrón's experience will be another strong asset going in to the 2020 season and beyond.
Having spent time in the Mariners organization, the hiring doesn't come as a shock to those around the league. Negrón is more than familiar with the team and was excited to get the call to get back into the game:
"The Mariners reached out to me and we discussed a possible job opportunity in Player Development. I've always enjoyed all my interactions with the entire Player Development team," Negrón said.
"First off, they're great, truthful people. In my time with the organization, I met some amazing baseball minds and knew they would have the knowledge to help me grow in Player Development. It was an easy decision for me."
So how does a former player make the transition to Player Development? From grinding it out at the plate and on the field to now taking a step back and helping others, Negrón is ready for the change:
"I think I'm most excited about starting this new chapter as a whole. Being on this side of the game will be a little different I'm sure, but I've always been a person who wanted to help and see others succeed, Negrón said.
"Some of my favorite moments in my career are when I would see my teammates get the call for the first time. The joy and excitement of seeing them reach their dreams is a feeling like no other. So now that I have been given the opportunity to help these young players, seeing them grow, develop and reach is exciting to me."
Negrón made the most of his time here in Reno and it did not go unnoticed. He became a fan-favorite and later, a visiting player that fans wanted to catch up with like they were family.

The former Ace had this message for Aces fans and staff:
"To everybody in Reno, I thank you! I ended my 2016 season not sure if I wanted to keep grinding it out for another shot in the big leagues. When I got the call from the Diamondbacks, I decided to give it another chance and I could not have asked for a better city and affiliate to bring the love of baseball back in my life. The fans, the front office, the grounds crew, my coaches and teammates made it all worth it. I would wake up every morning excited and ready to play for the wonderful people of Reno. The city of Reno and the Aces will always have a special place in my heart. And only being three hours away, I'm sure I'll be spending plenty of time up there in the future."
To Kristopher, we thank you for the love and passion you brought to the Aces. We wish you the best in your new adventure and you will always be welcome at Greater Nevada Field.