Four-run ninth inning leads Reno past Las Vegas
Aces bullpen shuts down Aviators for final seven frames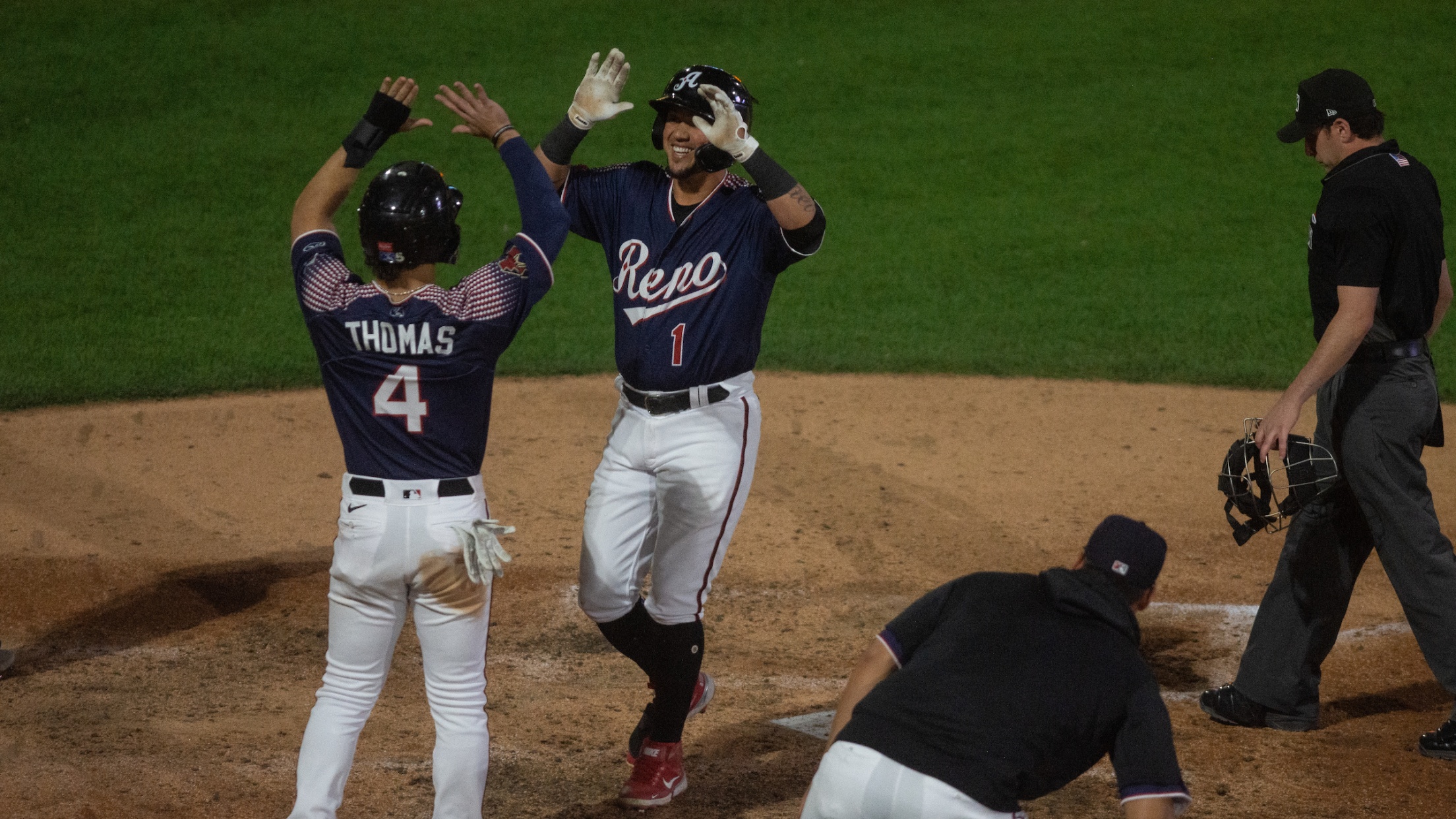 SUMMERLIN, Nev. – The Reno Aces scored four times in the ninth inning to win tonight 6-3 against the Las Vegas Aviators, capitalizing on an excellent night by the bullpen that held the Aviators scoreless for the final seven innings Reno struck first, with a two-run homer by Cooper Hummel
SUMMERLIN, Nev. – The Reno Aces scored four times in the ninth inning to win tonight 6-3 against the Las Vegas Aviators, capitalizing on an excellent night by the bullpen that held the Aviators scoreless for the final seven innings
Reno struck first, with a two-run homer by Cooper Hummel to make it a 2-0 ballgame in the first inning. The long ball marked back-to-back games with a home run for Hummel, and was his 10th hit in the last five games. The 10 hits included two homers, three doubles, seven RBIs and five runs scored.
Las Vegas answered with three runs in the bottom of the second to take a 3-2 lead.
The Aces bullpen would go on to shut down the Aviators bats, as Mack Lemieux, Josh Green, Mitchell Stumpo and Taylor Clarke allowed just three hits and two walks in six shutout frames. Clarke earned the win with a hitless eighth inning, striking out one.
In the ninth inning, the Aces bats came alive to take the lead. Ildemaro Vargas, the franchise's all-time hits leader, lifted a ball to left field that carried over the fence and made it a 3-3 ballgame. Drew Ellis would follow it up with another solo homer, this one coming off the bat of Drew Ellis to give Reno a 4-3 lead.
The Aces weren't done yet, after Hummel scored on an error to make it 5-3. Juniel Querecuto would single to score Jamie Ritchie and make it a 6-3 Aces lead going into the home half of the ninth.
Matt Peacock entered with the save opportunity, and struck out two en route to a perfect frame and his first save of the season.
The six-game series wraps up tomorrow at 7:05 p.m. PT from Summerlin. The game can be heard on KPLY 630AM or on RenoAces.com with Zack Bayrouty on the call.