Josh Green's strong Triple-A debut leads Reno to fourth-straight win
25-year-old starter goes six innings with just one run allowed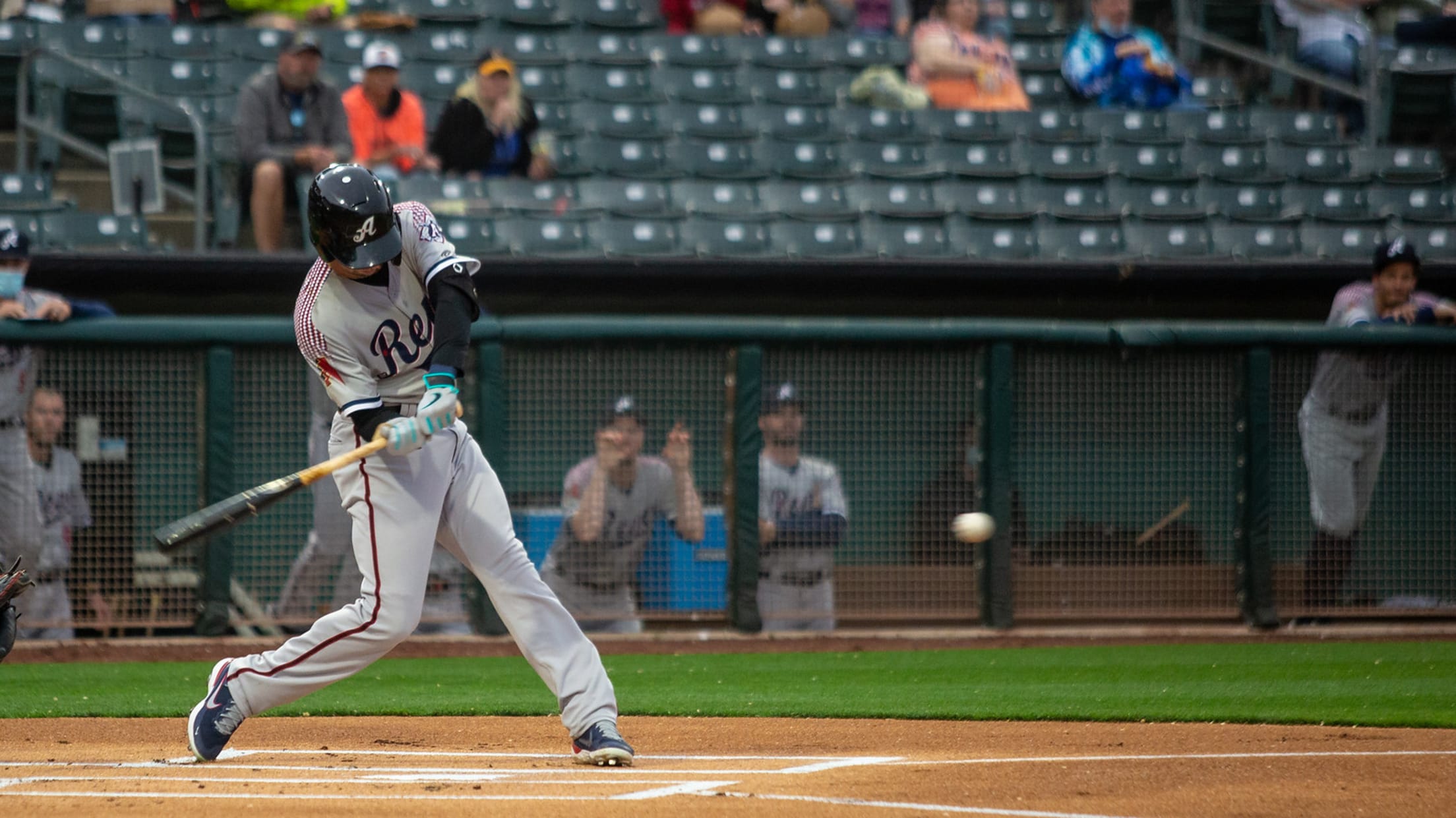 SALT LAKE CITY – The Reno Aces topped the Salt Lake Bees 8-3 today behind a strong Triple-A debut from starting pitcher Josh Green. Green would collect his first win as Domingo Leyba and Renae Martinez each contributed three RBIs to guide Reno to a 4-0 record for the first
SALT LAKE CITY – The Reno Aces topped the Salt Lake Bees 8-3 today behind a strong Triple-A debut from starting pitcher Josh Green. Green would collect his first win as Domingo Leyba and Renae Martinez each contributed three RBIs to guide Reno to a 4-0 record for the first time in team history.
Leyba got the scoring started in the third inning, plating a pair with a one-out single. The hit gave Leyba his fifth and sixth RBIs of the season in just four games.
In the very next inning, Reno would extend the lead to three, as Martinez's first Triple-A hit was double to score Juniel Querecuto. In the bottom half of the inning, Salt Lake would hit a solo home run to make it 3-1.
Reno would not settle for the 3-1 lead, tacking on three more in the seventh behind RBI doubles from Seth Beer Martinez. Through his first four Triple-A games, Beer has now slugged six doubles.
Carlos Navas would come in to pitch the seventh inning, relieving Green after allowing just one run on five hits with no walks and four strikeouts. The six innings pitched make the start the longest performance by an Aces pitcher this season, giving him the honor of the first quality start of the season.
After a one-two-three inning from Navas, the Aces bats would keep the pressure on with two more runs to make it 8-1. Leyba would once again be a part of the action, driving in Nick Heath for his seventh RBI of the season. Christian Lopes would then score Leyba, giving Navas a seven-run lead to work with in the bottom of the eighth.
In the bottom of the eighth, Navas would allow just one baserunner – a two-out walk being the first baserunner allowed this season by Navas. The reliever is now tied for the most innings pitched out of the bullpen this season, and is the only Aces starter or reliever to not allow a hit.
West Tunnell came on to pitch the ninth, making his Triple-A debut and giving up two runs before Sam Moll came on to get the final two outs and end the game.
The series continues tomorrow night at 5:35 p.m. PT. Josh Green takes the mound for the Aces, and the game can be heard on renoaces.com or KPLY 630 AM locally with Zack Bayrouty on the call.